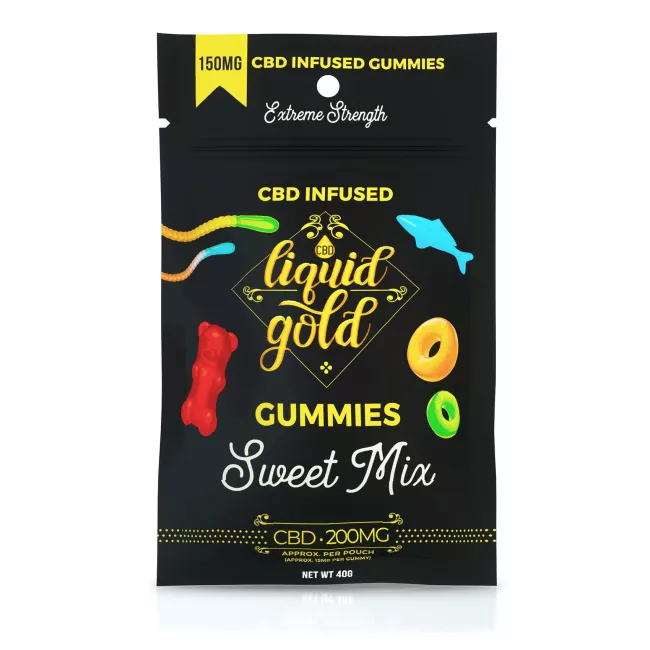 Liquid Gold Gummies Sweet Mix
---
Products of the Same Brand
Frequently Bought Together
---
Cathy M. on March 12, 2019
David S. on February 27, 2019
Great products and Diamond has great promotions where as competitors only offer 10% off. Diamond offers up to 55% off sometimes. That will keep me as a customer.
Elizabeth J. on February 20, 2019
I bought these for my mother who suffers from intense chronic pain due to a spinal condition and is unable to take any otc pain killers for other health reasons. These things gave her enough relief that she was able to sleep for more then 2 hours and brought her pain down to a more bearable level. Its the only thing weve found that gives her any relief at all and she was thrilled to finally have some kind of relief.
Ingrid A. on February 19, 2019
I had tried several brands but Diamond CBD is the real thing! I take them at night and now I sleep like a baby. It really works. I have recommended these products to many friends and family! Take the chance and try them, you won't be disappointed.
Glenn M. on January 23, 2019
Order placement was easy. Price is in line with other providers. The product is exceptional. I will be ordering from Diamond CBD again
April S. on January 1, 2019
Best product that I have ever tried! Pain is gone and I'm able to relax
Deborah S. on December 30, 2018
Love the taste & the higher mg
Ambrosia berlin P. on December 25, 2018
Diamond cbd gummies are the best tasting on the market! Great way to enjoy the "chill"!
Jason N. on December 25, 2018
Great product, took the recommended amount and have no problems sleeping at night..will buy again.
Sean M. on December 20, 2018
Not as tasty as I thought but still a great CBS product
Deborah S. on December 19, 2018
Stronger than most gummies. Really helps you relax. Love the taste. Worth buying.
Chris R. on December 18, 2018
Love these they work great for axienty
Mark A. on December 11, 2018
Jocelyn J. on December 10, 2018
This one doesn't taste good and the texture is not like other gummies
Crystal K. on December 6, 2018
Liked the variety but some did have a slightly herbal taste but still helped with my anxiety alot
Dennis E. on December 2, 2018
Really helps my blood pressure.
Heather O. on December 1, 2018
I do like these over the sour gummies. One gummy and it's a good nights sleep
Christey C. on November 26, 2018
Elvira V. on September 8, 2018
Michelle M. on September 4, 2018
Glenn S. on August 24, 2018
Pamela H. on August 21, 2018
April S. on August 21, 2018
Christy P. on August 21, 2018
OUTSTANDING!!!!!! I only purchase Diamond CBD gummies. The taste is Superior and consistent.
Next day delivery is a plus too.
Benefits of living close to facility. 😁🤗
Michelle M. on August 21, 2018
Carol K. on April 7, 2018
They worked great and helped my anxiety!
Dorit A. on April 5, 2018
The sweet gummies are great!
Kerry R. on April 3, 2018
Great shipping great taste great effects love how relaxed they make me
Amanda R. on March 12, 2018
Jody Hobbs. on February 12, 2018
Diamond CBD oil has took the place of Oxycodone for me and helps very much with depression excellent service excellent product thank you Diamond CBD
Sheena W. on February 7, 2018
The gummy rings are yummy.
Curtis . on December 27, 2017
Best tasting gummies, that finally work, and not like the knock off brands that claim to "work". Very effective, and efficient. Need bigger bags of these gummies!!