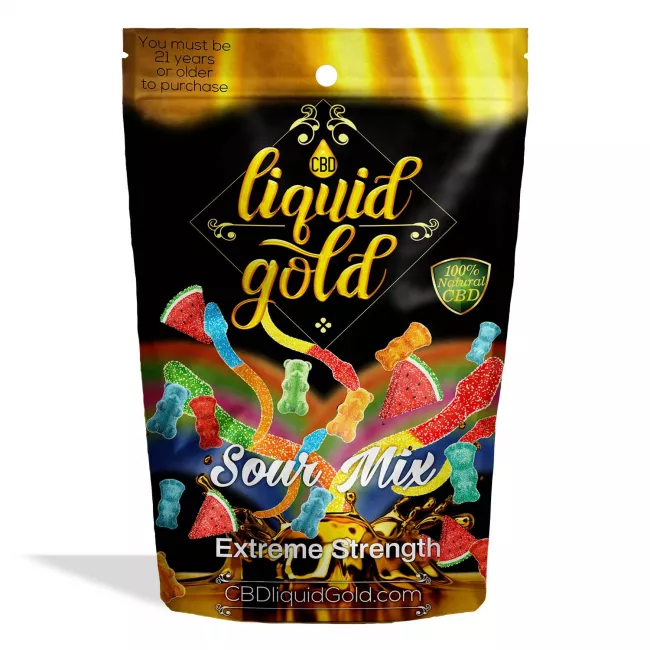 Liquid Gold Gummies Sour Mix
---
Products of the Same Brand
Frequently Bought Together
---
Raamie I. on November 11, 2018
Lorraine D. on November 8, 2018
Really love this product. You get what you pay for. One of my favorites!
Tremaine P. on October 25, 2018
Bonnie H. on September 18, 2018
These are the absolute best! Took one and was asleep within 20 minutes!
Leah W. on September 10, 2018
These are good to but my all time favs are the cola and cherry ones
Brett S. on September 9, 2018
Angela T. on September 2, 2018
I was skeptical to try CBD at first but I had a lot of people telling me that it would really help my anxiety and stress level so I decided to give it a try. And I have to tell you I am not disappointed at all. I highly recommend this product to anybody with high stress anxiety even small aches and pains you will completely relax and just amazing
Craig P. on August 22, 2018
Very nice, however, I have not yet received my most recent order 3 weeks ago.
Michelle M. on August 21, 2018
Michelle M. on August 21, 2018
Best CBD gummies!! Also absolutely LOVE this company!! Customer service is awesome!! They make up for the slower shipping.
Carol K. on April 7, 2018
Worked great and helped anxiety
Amanda R. on March 12, 2018
You gotta try these, you won't regret it! :-)
Allison C. on March 12, 2018
Loved the Liquid Gold Gummies and will definitely be buying them again. Total chill feeling!
Drew C. on February 8, 2018