Ice Cream Cake Vape Pen - HHC - Disposable - Chill Plus - 1800mg
Product Info
Give yourself a break with 1800mg of Ice Cream Cake strain infused into HHC Disposable Vape Pens from Chill Plus. With Vape Pens from Chill Plus, you can kick back and relax while enjoying a bold new strain that electrifies your endocannabinoid system and works overtime to chill your body to the core. Get buzzed and go higher.
With Chill Plus Disposable Vape Pens, you get a new and novel cannabinoid and a smooth and subtle psychotropic buzz. It's an unbelievable way to spend time in deep thought or with some friends, and find a new way to see the world while clearing your head. Chill Plus vapes will get you moving and help you fight those work-week blahs.
So experience something new with Chill Plus Ice Cream Cake Vape Pens. They will transform your life and push the nightmares out of your head. With 1800mg of HHC in one of our most powerful strains, you'll feel electric through and through.
Now available in your favorite strains, the new Chill Plus disposable vape pens offer freedom from the daily grind of it all. We send our cannabinoids out to third-party laboratories, in a concerted effort to keep our products safe and you free from harm. All certificates of analysis are available for you to peruse online.
Strength Per puff
3.75mg/puff
Hemp-derived Hexahydrocannabinol (HHC) extract and Natural Terpenes.
Active Ingredients
HHC Products are all-natural, hemp-derived cannabinoids made popular because of their potent high. These products are available in many forms, including gummies, vape pens, and vape cartridges. Most people enjoy HHC Products for their ability to help you find your center.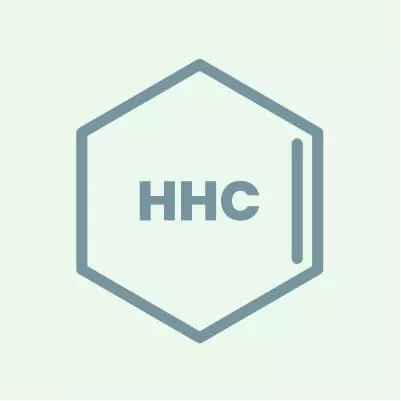 Frequently Asked Questions
Is it safe to consume HHC products daily?
Yes, like CBD, HHC is an all-natural hemp product grown on non-GMO farms right here in the United States. While you shouldnt take it in excess, it is perfectly safe to use every day as part of a daily regimen.`
Is HHC the same as THC?
No, HHC is not the same as THC. However, it is a very close cousin of THC or cannabis. Both cannabinoids have psychotropic properties. THC is much more potent than HHC.
Is HHC safe?
As we wrote in a recent blog, Researchers know that HHC is safe to make and consume. We know that HHC is safe to make and consume. We dont have as much information about it as we do Delta-9 THC and CBD. However, we do know that much like those two cannabinoids, HHC has no known harsh side effects. Much like Delta-8 THC and cannabis, HHC should always be taken in moderation, and users should always know their limits, but it is otherwise safe to use.
HHC side effects: are there any?
As with all hemp-derived cannabinoids, HHC is entirely safe and has few side effects. The key is to be sure that you purchase from a reputable vendor like Diamond CBD that uses third-party testing to ensure the safety of the products they sell.
How does HHC compare to Delta-9?
HHC has THC-like effects on both your body and mind, similar to Delta-9. However, HHC is much less powerful. Milligram-per-milligram it is a milder cannabinoid than Delta-9 THC. It is generally regarded as about half as potent as the standard delta-9 THC, according to many.