Hyper Delta-10 THC Tincture Oil - 2000MG
Product Info
If you're feeling a bit down, tired, or even sluggish, you need a hemp-derived cannabinoid that can give you a boost — you need Delta-10 THC. Hyper Delta-10 THC Tincture 2000mg can give you the energy you need to tackle anything in front of you. You'll feel amped, juiced, creative, and Hyper! And with Hyper Delta-10 in a tincture, a couple of drops placed in your favorite food or drink will kick the energy vibes up to 11. Hyper Delta-10 THC Tincture 2000mg is a blast of pure power.
Delta-10 THC is the buzziest cannabinoid yet to hit our shelves! It's the latest hemp-derived wonder that's making its way across the country, and it's doing so with a burst of pure energy. Like Delta-8 THC, Delta-10 is one of many cannabinoids found in hemp. And while it used only to be found in small amounts, our team let their creative juices flow and found a way to bring the buzz to you! With Delta-10 THC, you'll enjoy a sativa-like feeling that will keep you moving.
 
Hyper Delta-10 THC Tincture is 2000mg of pure energetic and creative delight. Each drop is roughly 3.33mg of focus — but be sure to dose carefully. This is one cannabinoid that will make you hyper. We recommend placing two drops in your favorite food or beverage or, if you're genuinely in need, under your tongue. For those of you looking for a burst of hyper energy and creative focus, try Hyper Delta-10 THC Tincture 2000mg.
Hyper Delta-10 THC Tincture 2000mg isn't made for those of you who like to take naps. It's infused with pure, hemp-derived Delta-10 THC and made for anyone who loves a little extra kick in their day. Hyper Delta-10 THC Tincture is jacked to make it the buzziest tincture ever. It's lab-tested for your safety — guaranteed to be a pure, unadulterated product with no synthetics. Try some today and see how Delta-10 THC can make you hyper!
Strength Per drop
3.33mg/drop
Delta 10 Per drop
3.33mg/drop
Active Ingredients
Delta 10 Products are all-natural, hemp-derived cannabinoids made popular because of their energizing effects. These products are available in many forms, including gummies, vapes, and oils. Most people enjoy Delta 10 Products for their ability to help them accomplish more.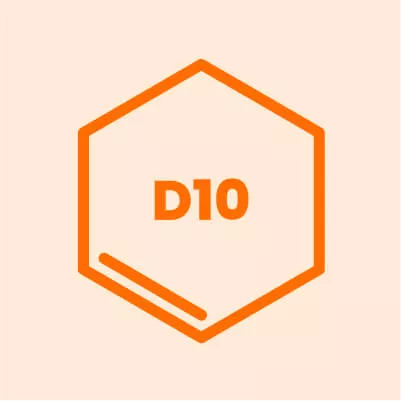 Frequently Asked Questions
Does Delta 10 oil get you high?
Delta-10 THC, one of the many cannabinoids found in cannabis, also occurs in trace amounts. Like regular delta-9 THC, this substance can get you high, but it is much less potent and not regulated by the federal government.
What is Delta 10 oil?
As with Delta-8, Delta-10 is a hemp-derived cannabinoid with a subtle buzz. Known as Delta-10 THC, it provides users with an energizing, amplified experience that enhances their creativity. Delta-10 THC is not designed for relaxation. This powerful compound gives you a feeling of euphoria that gets you moving, focused, and inspired.
Can you explain how to use Delta 10 oil?
There are several factors that influence how you use or dose your Delta 10 oil, including your age, weight, height, and Delta 10 oil tolerance. Our recommendation is to use a low, slow dose. To find the right dose for you, start with the lowest dose possible and gradually increase it.
Is Delta 10 oil legal?
The following states do not allow the use of delta 10 oil: Alaska, Arizona, Arkansas, Utah, Colorado, Delaware, Idaho, Iowa, Mississippi, Montana, and Rhode Island. Other states consider it legal, but state legislators may decide to reclassify it as a controlled substance in the future. Therefore, it is recommended that you check state laws before starting delta 10, as cannabis laws can be updated or changed suddenly.
How should I dose Delta 10 oil?
Starting dose of five (5) milligrams or less, not to exceed 15 milligrams for beginners20 milligrams for intermediate usersForty milligrams or more for advanced users