Green Crack Vape Pen - Delta 8 - Disposable - Buzz - 1800mg
Product Info
Are you looking for something new? Are you seeking something better than awesome? Feeling good is fine, sure, but you need something more. You want a buzz! And there's no better way to get buzzed than with a Buzz! Be sure to get the Buzz Delta 8 THC Disposable Vape Pen in Green Crack — it keeps you buzzing all day long!
With our buzz, you'll feel like you're on the next rocket ship to Mars! It's a buzz that lets you feel like you're commanding a space fleet! Buzz will shake you to your very foundation! With this Delta 8 vape pen, you'll be able to enjoy a buzz wherever you go!
The Buzz Delta 8 THC Disposable Vape Pen in Green Crack has been third-party tested for safety and effectiveness, so you can be sure to get a product that will meet your needs. No synthetics or Vitamin E Acetate have been used in making our pens, so grab some Buzz today and find your inner happiness.
Strength Per puff
3.75mg/puff
Delta 8 Per puff
3.75mg/puff
Hemp Extract and Natural Terpenes.
Active Ingredients
Delta 8 Products are all-natural, hemp-derived cannabinoids made popular because of their bold, relaxing, and buzzy high. These products are available in many forms, including gummies, vapes, and concentrates. Most people enjoy delta 8 products for their ability to enhance your mind.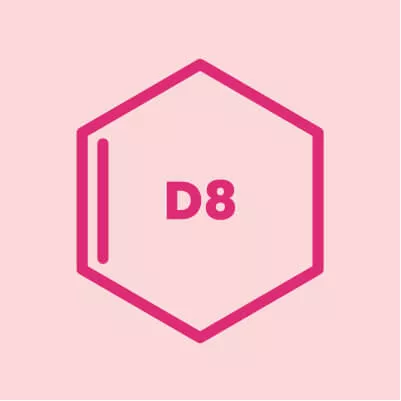 Frequently Asked Questions
How to use a disposable Delta 8 vape pen?
To use the vape, all you need to do is find the button that lights up the Delta 8 THC in the pen. To use the vape, simply press the button and hold the mouthpiece in your mouth. It should light up as soon as you click the button, letting you know it's working.
Are disposable Delta 8 vapes safe?
They are! Not only is delta 8 a hemp-derived cannabinoid, making it one of the safest compounds on the planet, but here at Diamond all of our products go through a rigorous third-party testing process. It's our guarantee to you that only the best delta 8 disposables make it to our store. Everyone loves delta 8 and one of the best ways to enjoy this all-natural hemp cannabinoid is with a disposable vape. Delta 8 disposables are one of the most popular ways to consume this buzzy cannabinoid as it offers you an instant feeling of excitement and euphoria.
What type of vape oil products do you sell?
We sell vape carts and vape pens in all your favorite ingredients, including CBD, delta 8, delta 10, HHC, THCO, and more!
Do you sell delta 8 vape oil?
Yes! You can enjoy a smooth, buzzy vape with delta 8 carts or delta 8 disposable vape pens. It's a great way to feel the buzz!
How strong are your THCO vapes?
Our THCO vapes, including both our carts and pens, are some of the strongest products we have. THCO is one of the most potent cannabinoids on the market and vapes hit you pretty quickly. So cancel your weekend plans!