Green Crack Vape Pen - Delta 10 - Disposable - Buzz - 900mg
Product Info
If you're having trouble concentrating, need energy, or need creative inspiration, our Buzz Delta 10 THC Disposable Vape in Green Crack will give you a bold blast of Delta 10 THC. This sativa-like compound helps you focus and work more effectively by keeping your eyes open and your mind alert.
Hundreds of cannabinoid compounds are believed to be present in hemp, but most are found in small amounts. Delta 10 THC is perfect for evenings when you want to feel energized.
There's no doubt that Buzz Delta 10 THC Disposable Vapes come in Green Crack, everyone's favorite strain. You can view all lab results online, and our disposable vaping pens contain no Vitamin E Acetate and 900mg of THC, boosting your energy and focus.
Active Ingredients
Delta 10 Products are all-natural, hemp-derived cannabinoids made popular because of their energizing effects. These products are available in many forms, including gummies, vapes, and oils. Most people enjoy Delta 10 Products for their ability to help them accomplish more.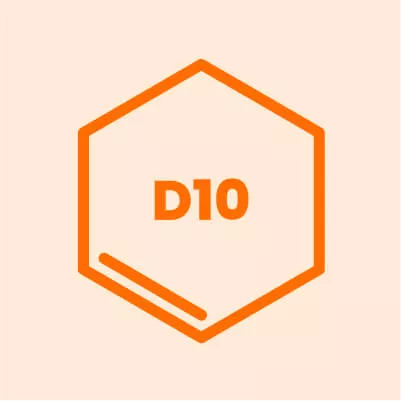 Customers Reviews
There are no reviews yet. Be the first to write a review!
Frequently Asked Questions
Are disposable delta 10 vapes safe?
Yes, they are! Delta 10 is not only a hemp-derived cannabinoid, making it one of the safest compounds on earth, but our products are also third-party tested. You can trust our store to carry only the highest quality Delta 10 disposables. One of the most convenient ways to use Delta 10 is by vaping, which is a convenient way of enjoying this all-natural hemp cannabinoid. As it provides you with an instant sense of euphoria and excitement, Delta 10 disposables are one of the most popular ways to consume this buzzy cannabinoid.
What is it like to smoke or vape Delta-10 THC?
Smoking or vaping Delta-10 THC is one of the fastest ways to feel the effects of this cannabinoid. Unlike edibles, which have to metabolize in your liver, vaping goes right to your bloodstream, causing you to become high almost immediately. While vaping or smoking (which are not the same thing) are not better than edibles, they are different. Which one you prefer can depend on some various factors.
How to use a disposable delta 10 vape pen?
Using the Delta 10 THC disposable is as easy as finding the button that turns it on. To use the vape, hold the mouthpiece in your mouth while pressing the button. When you click on it, it should light up, indicating it's working.
What type of vape oil products do you sell?
We sell vape carts and vape pens in all your favorite ingredients, including CBD, delta 8, delta 10, HHC, THCO, and more!
Do you sell delta 8 vape oil?
Yes! You can enjoy a smooth, buzzy vape with delta 8 carts or delta 8 disposable vape pens. It's a great way to feel the buzz!
Recently Viewed