Green Crack Cartridge - Delta 8 - Buzz - 900mg
Product Info
Are you looking for something new? Are you seeking something better than awesome? Feeling good is fine, sure, but you need something more. You want a buzz! And there's no better way to get buzzed than with a Buzz! Get the Buzz Delta 8 THC Vape Cartridge in Green Crack — it keeps you buzzing all day!
With our buzz, you'll feel like you're on the next rocket ship to Mars! It's a buzz that lets you feel like you're commanding a space fleet! Buzz will shake you to your very foundation! With this Delta 8 vape cart, you'll be able to enjoy a buzz wherever you go!
The Buzz Delta 8 THC Vape Cartridge in Green Crack has been third-party tested for safety and effectiveness, so you can be sure to get a product that will meet your needs. No synthetics or Vitamin E Acetate have been used in making our carts, so grab some Buzz today and find your inner happiness.
Strength Per puff
3.75mg/puff
Delta 8 Per puff
3.75mg/puff
Hemp Extract and Natural Terpenes.
Active Ingredients
Delta 8 Products are all-natural, hemp-derived cannabinoids made popular because of their bold, relaxing, and buzzy high. These products are available in many forms, including gummies, vapes, and concentrates. Most people enjoy delta 8 products for their ability to enhance your mind.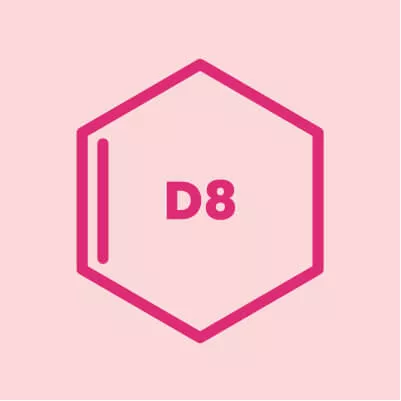 Frequently Asked Questions
What type of vape oil products do you sell?
We sell vape carts and vape pens in all your favorite ingredients, including CBD, delta 8, delta 10, HHC, THCO, and more!
Do you sell delta 8 vape oil?
Yes! You can enjoy a smooth, buzzy vape with delta 8 carts or delta 8 disposable vape pens. It's a great way to feel the buzz!
Why choose vape oil?
Vape oil, such as the type found in carts and pens, hits faster than an edible. When you puff it goes through your lungs and straight to your blood stream. An edible take s afew hours to come up.
What is Buzz?
If you've bought psychoactive cannabinoids from us before, you already know what a buzz is! As for the Buzz brand, these products give you the buzzy benefits of all your favorite compounds—including delta 8, delta 10, THCO, and HHC— like you've never experienced them before. When you need something stronger than your usual vapes and edibles, the Buzz brand will take you where you want to go.
What cannabinoids does Buzz sell?
Buzz sells a wide variety of vape oils and edibles infused with all your favorite compounds, including delta 8, delta 10, HHC, and THCO, with many more on the way. No matter what your cannabinoid of choice is, we know you love to Buzz!