Grape Ape Vape Cart - HHC - Fresh - 900MG
Product Info
How fresh, smooth, and subtle is your HHC vape cart? Does each puff taste sweet, clean, and full of hemp extract and natural terpenes? A bold taste of smooth vape juice can stimulate your senses and calm your body — just what you need from a HHC vape cart. And you deserve something new! You deserve something Fresh! Well, you get just that and more with Fresh HHC Disposable vape carts now in Grape Ape. It's 900mg of hemp extract and natural terpenes fresh from the field with a pure buzz you soon won't forget.
What makes Fresh brand HHC vape carts different? First, we grow all of our hemp by hand outdoors. Each plant enjoys peak conditions under the sun in the clean — and Fresh! — American air. Next, we use only the purest, most natural HHC, filled with sweet-smelling terpenes that give every strain a unique feeling. When you taste it, you're feeling the buzz for the very first time.
And this time, Fresh HHC Disposable vape carts will have you feeling the buzz in the fun and flexible flavor known as Grape Ape. The strain combines Mendocino Purps, Afghani, and Skunk. The Grape Ape, developed by a group of marijuana enthusiasts, keeps people coming back for more thanks to its calming effects. Whether you're at home or on the go, you'll be totally relaxed!
Try Fresh HHC Disposable vape carts in Grape Ape today and see what 900mg of sweet, clean, and pure hemp-derived HHC can do for you. We use only the freshest processes to cultivate our hemp and extract our cannabinoids, and all of our compounds are third-party tested for your safety. When you vape Fresh, you're guaranteed the best, safest, and Freshest D8 on the market today!
Active Ingredients
HHC Products are all-natural, hemp-derived cannabinoids made popular because of their potent high. These products are available in many forms, including gummies, vape pens, and vape cartridges. Most people enjoy HHC Products for their ability to help you find your center.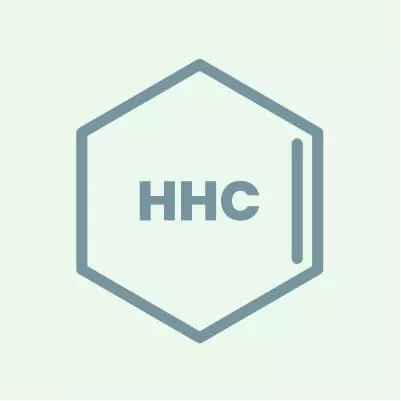 Customers Reviews
There are no reviews yet. Be the first to write a review!
Frequently Asked Questions
What's the difference between hhc carts vs. delta 8?
Delta 8 and hhc carts both offer you a buzz but differ structurally. HHC is THC without any double bonds. In plain English, what that means for you is that hhc still gives users a pretty valuable psychotropic high, but one thats much milder than anything found in delta-8 thc products. So when thinking about hhc carts vs. delta 8, your hhc cartridge will have a much more mild, low-key buzz compared to anything infused with delta 8. However, each compound still has its own benefits and which one you use depends on your own personal preference.
Are delta HHC carts legal?
Since hemp-derived cannabinoids such as HHC comply with the Farm Bill, they are 100% legal. There are currently no state laws making HHC illegal.
Do HHC carts get you high?
HHC can produce effects similar to THC if it is ingested in sufficient quantities. HHC, on the other hand, has a lesser potency than delta-9 THC but can have the same effects as THC on the mind and body. Some people report feeling pleasant and averagely cerebral after using HHC. It is also claimed that HHC relieves pain. The recreational use of HHC can lead to a feeling of sharpness, energy, and strength.
How do you hit a HHC cart?
Inhale gently and exhale gently after taking two to three puffs for the first time. You will notice the effects as soon as 90 seconds after taking the first puff. You may take another two to three puffs if you do not feel anything after 30 minutes.
Why is my HHC cart not hitting?
In most cases, your cartridge won't hit if the battery is not functioning properly since the distillate thickened while cooling down. This means it is not sufficiently heated to liquefy or vaporize. When your cart doesn't hit and your battery is fine, you should contact our customer support team to arrange a return.
Recently Viewed