Grand Daddy Pluto Vape Pen - HHC - Disposable - Chill Plus - 1800mg
Product Info
Give yourself a break with 1800mg of Grand Daddy Pluto strain infused into HHC Disposable Vape Pens from Chill Plus. With Vape Pens from Chill Plus, you can kick back and relax while enjoying a bold new strain that electrifies your endocannabinoid system and works overtime to chill your body to the core. Get buzzed and go higher.
With Chill Plus Disposable Vape Pens, you get a new and novel cannabinoid and a smooth and subtle psychotropic buzz. It's an unbelievable way to spend time in deep thought or with some friends, and find a new way to see the world while clearing your head. Chill Plus vapes will get you moving and help you fight those work-week blahs.
So experience something new with Chill Plus Grand Daddy Pluto Vape Pens. They will transform your life and push the nightmares out of your head. With 1800mg of HHC in one of our most powerful strains, you'll feel electric through and through.
Now available in your favorite strains, the new Chill Plus disposable vape pens offer freedom from the daily grind of it all. We send our cannabinoids out to third-party laboratories, in a concerted effort to keep our products safe and you free from harm. All certificates of analysis are available for you to peruse online.
Active Ingredients
HHC Products are all-natural, hemp-derived cannabinoids made popular because of their potent high. These products are available in many forms, including gummies, vape pens, and vape cartridges. Most people enjoy HHC Products for their ability to help you find your center.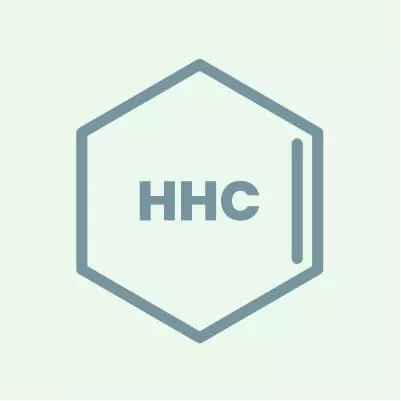 Customers Reviews
There are no reviews yet. Be the first to write a review!
Frequently Asked Questions
What is an HHC disposable vape?
THC is similar to HHC in its effects, but HHC is milder. The high from an HHC disposable vape or vape pen calms your whole body and mind while giving you a feeling of euphoria. HHC is available in a variety of strains and flavors.
Do HHC carts get you high?
HHC can produce effects similar to THC if it is ingested in sufficient quantities. HHC, on the other hand, has a lesser potency than delta-9 THC but can have the same effects as THC on the mind and body. Some people report feeling pleasant and averagely cerebral after using HHC. It is also claimed that HHC relieves pain. The recreational use of HHC can lead to a feeling of sharpness, energy, and strength.
Do HHC vape pens show up on a drug test?
We still don't know for sure a lot about HHC because it is a relatively new cannabinoid just beginning to hit mainstream markets. Anecdotal evidence suggests that HHC vape pens may be unique in their ability to evade a drug test.
How do you hit a HHC cart?
Inhale gently and exhale gently after taking two to three puffs for the first time. You will notice the effects as soon as 90 seconds after taking the first puff. You may take another two to three puffs if you do not feel anything after 30 minutes.
What is the difference between an HHC vape pen and a Delta 8 vape?
Delta 8 and hhc carts both offer you a buzz but differ structurally. HHC is THC without any double bonds. In plain English, what that means for you is that hhc still gives users a pretty valuable psychotropic high, but one thats much milder than anything found in delta-8 thc products. So when thinking about hhc carts vs. delta 8, your hhc cartridge will have a much more mild, low-key buzz compared to anything infused with delta 8. However, each compound still has its own benefits and which one you use depends on your own personal preference.
Recently Viewed