Fruity Blend Gummies - HHC - Fresh Extreme - 4000MG
Product Info
Take your pleasure to the extreme with world-class, unique, completely legal cannabinoids thanks to Fresh brand HHC fruity blend gummies. They present a one-of-a-kind, mind-blowing experience. Fresh Extreme Gummies with HHC in our sweet and juicy Fruity Blend is 4000MG of mouthwatering flavor with a buzz. To create a powerful buzz, we combine HHC with the juiciest flavors, such as fruit punch, mango, and apple. With our isolation and extraction process, these gummies will take you to another world.
It's completely legal. So grab some while you can. The buzz from HHC Fruity blends is potent and euphoric, almost like the high from THC. Whether you want to relax with friends or enjoy yourself, you can use Fresh Fruity Blended Gummies for both. Each gummy contains 100mg of legal hemp-derived HHC, producing a smooth, even high. Getting yours before they sell out is the only problem.
You're new to blends. If so, you're in for a treat. We guarantee you'll love a delicious blend of the world's best-tasting fruits! They offer a unique hemp-based experience unlike anything on the market, perfect for those who prefer a more substantial buzz. Plus, everything is third-party tested and Farm-Bill compliant.
Strength Per gummy
100mg/gummy
HHC Per gummy
100mg/gummy
Sugar, Tapioca Syrup, Corn Syrup, Water, Pectin, Citric Acid Natural Flavors, Fruit And Vegetable Extract (Color), and Hemp-derived Hexahydrocannabinol (HHC) extract.
Active Ingredients
HHC Products are all-natural, hemp-derived cannabinoids made popular because of their potent high. These products are available in many forms, including gummies, vape pens, and vape cartridges. Most people enjoy HHC Products for their ability to help you find your center.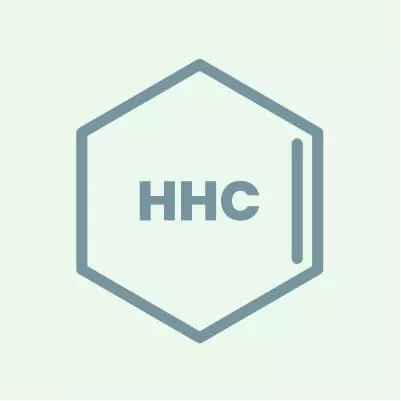 Customers Reviews
Reviews
(1)
There are no reviews yet. Be the first to write a review!
Frequently Asked Questions
Edibles and gummies: what are they?
Infused with all-natural cannabinoids derived from hemp, edibloes or gummies are delicious, fruity sweets. Yummy childhood snacks packed with the wellness you need in adulthood! Gummies may cause a buzz or a psychotropic high.
What is the effect of edibles and gummies on your body?
Gummies are an excellent way to take cannabinoids. Taking too many will make you think they aren't working, so be careful not to take too many. It won't take long before you start feeling better!
Is HHC Legal?
Yes, HHC is legal at the federal level, thanks to the 2018 farm bill. However, the fun might not last for long.
Can edibles and gummies be effective?
It all depends on your needs. What are your goals and why are you taking edibles. Once you figure that out, you will realize just how effective our edibles can be!
Is it safe to consume HHC products daily?
Yes, like CBD, HHC is an all-natural hemp product grown on non-GMO farms right here in the United States. While you shouldnt take it in excess, it is perfectly safe to use every day as part of a daily regimen.`