Distillate Oil Syringe - Delta 8 - Chill Plus - 1000X
Product Info
Are you looking to dab some of the purest Delta-8 distillate around? Then try something new with our Chill Plus Delta-8 Distillate Oil Concentrate Syringe, an all-natural, certified organic, high concentration Delta-8 product that's some of the purest and potent hemp-derived Delta-8 oil on the market today. Chill Plus Distillate Oil is clean and pure Delta-8 of the highest nature, made of upwards of 75 percent pure hemp.
Now you can find out what all of the buzz is about. That's because our Chill Plus Full Spectrum Delta-8 Distillate Oil offers a smooth but enjoyable psychotropic high, not unlike THC. It falls into a regulatory grey area, so until the government decides to ban it, it's totally legal (for now). Grab some before it's too late! 
Whether you want to refill your carts, add it to your cooking, or drop it under your tongue, the Chill Plus Delta-8 Distillate Oil Concentrate Syringe is the perfect (and most versatile) addition to your delta 8 collection! That being said, this oil works best in a dab rig; it was made to give you the strongest and smoothest dabbing experience available today. 
How do we accomplish this? We use only the best extraction methods to produce the cleanest Delta-8 ever. Chill Plus Delta-8 Distillate Oil Concentrate Syringe is like nothing you've ever used before. It's free from any additives or impurities, with 1000mg of Delta-8, leaving you with only pure, natural, hemp-derived Delta-8 the way that nature intended. Now you can experience Delta-8 distillate in its smoothest form for a fresh hemp experience like no other.
Try Chill Plus Distillate Oil today and see how Delta-8 distillate is head and shoulders above the rest. All of our Delta-8 oil products are lab tested for quality and safety, guaranteeing you a high-quality product that you can trust. Chill Plus Full Spectrum Delta-8 Distillate Oil is a pure oil experience that is entirely unmatched anywhere on the market today.
But you need to hurry up and purchase yours today because this is one high we can guarantee won't last! 
In addition to having 1,000 mg of Delta 8 THC, this glass syringe is Farm Bill compliant, and can be used to dab, refill carts, cook, or apply sublingually. Moreover, Diamond's products undergo third-party laboratory testing to ensure their safety and effectiveness. It is important to note that this product cannot be injected into the body.
It is essential also to note that delta 8 distillate will cool quickly, becoming an unusable solid. Handle it with gloves as it is very sticky! A hot water bath is an excellent way to warm up delta 8 distillate. This method involves submerging the bottle in the water and then dispersing it rapidly.
A hairdryer can be used to heat delta 8 distillate. This method may result in Delta 8 overflowing. The overflow should be collected as soon as possible. Be sure to remove the cap first and wear gloves at all times.
It is always a good idea to store items in a cool, dark place, regardless of what they are.
There is a need for excellent care when handling Delta 8 distillate. It is always important to follow the directions carefully!
Active Ingredients
Delta 8 Products are all-natural, hemp-derived cannabinoids made popular because of their bold, relaxing, and buzzy high. These products are available in many forms, including gummies, vapes, and concentrates. Most people enjoy delta 8 products for their ability to enhance your mind.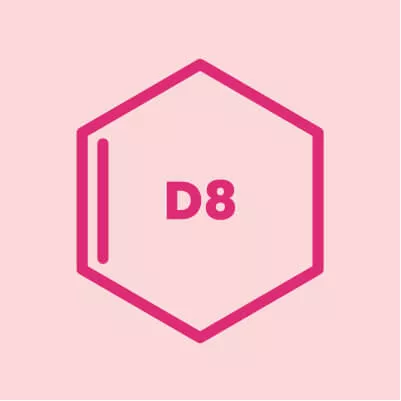 Frequently Asked Questions
Can I eat delta 8 wax?
Although it is possible to eat delta 8 wax, doing so will not get you high. It would also be an unpleasant experience due to its texture and flavor. Eating delta 8 wax is not recommended.
Do you use THCA crystals in your concentrates?
Yes! We use THCA crystals in our Delta-8 concentrates. We thoroughly cover them in a robust, potent, terpene-rich sauce, infusing 900mg of CBD with 900mg of Delta-8 for a once-in-a-lifetime experience.
What are some other names for concentrates?
Delta-8 THC concentrates go by many names including Terp Sauce, Diamonds, or just plain Sauce.
Are concentrates made for dabbing?
Yes! For anyone interested in dabbing then we highly recommend trying some of our concentrates! We think you will love them!
Are there other names for concentrates?
Concentrates may also be known as terp, sauce, diamond sauce, resin, and so much more. It's great for dabbing!