Delta-8 THC Gummy Bears (Vegan) - Red Bear Assortment (Raspberry, Strawberry Cream, Green Apple) - 300mg
Product Info
You'll be seeing red when you experience the buzz of Delta-8 THC Gummy Bears with our Red Bear Assortment Pouch. Now you can enjoy 300mg of your favorite psychotropic cannabinoid on the go in a convenient, resealable pouch. These delicious, tasty and bite-size Delta-8 gummies make everything better. Moreover, they deliver a subtle buzz that will keep things light and fun. With Delta-8 Gummy Bears in a Red Bear Assortment Pouch, everything is better through a red lens.
Our Delta-8 Gummy Bears are all-natural, hemp-derived, non-GMO gummy treats. Each red pouch is third-party certified, so you can be sure that you're buying the best Delta-8 THC on the market today. And better still, our Delta-8 Gummy Bear Red Bear Assortment Pouch offers you one of the only legal highs around. It's something that can't be found anywhere else.
But hurry! Each experience varies by user and dose, meaning you'll want to start slow. And because Delta-8 THC offers you the only legal high around, it may not last forever. With these red pouches things are going fast. SO take a walk through the red portal. Pop some Delta-8 gummies today and feel the buzz. Delta-8 Gummy Bears Red Bear Assortment Pouch is like a red dream.
Grab a travel-size bag of completely legal Delta-8 THC for yourself or to share with friends.  Each bag of Delta-8 THC gummy bears is made with industrial hemp, includes no pesticides, and up to 0.3 percent THC. Grab yours today while you still can!
Strength Per gummy
25mg/gummy
Delta 8 Per gummy
25mg/gummy
Tapioca Syrup, Sugar, Water, Natural Flavors, Concord Grape Puree, Blueberry Puree, Corn Starch, Strawberry Juice, Concentrate, Agar, Citric Acid, Pectin, Lemon Juice Concentrate, Sunflower Lecithin, Fruit and Vegetable Juice for Color, Lactic Acid, Beta Carotene for Color, Hemp Extract.
Active Ingredients
Delta 8 Products are all-natural, hemp-derived cannabinoids made popular because of their bold, relaxing, and buzzy high. These products are available in many forms, including gummies, vapes, and concentrates. Most people enjoy delta 8 products for their ability to enhance your mind.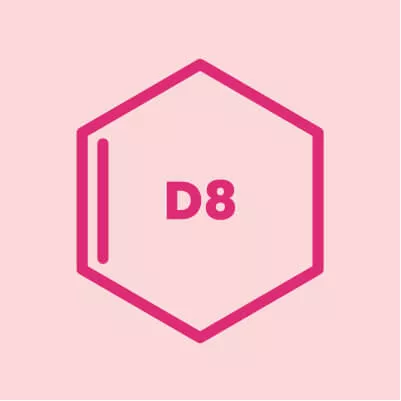 Frequently Asked Questions
Can i fly with Delta 8 gummies?
The majority of states allow Delta-8 in flights. However, you still need to be cautious if you plan to bring your favorite Diamond product. TSA will not be actively searching for Delta-8 to confiscate. The possession of Delta 8 THC is illegal in 13 states: Alaska, Colorado, Delaware, Idaho, Iowa, Montana, New York, Nevada, North Dakota, Rhode Island, Vermont, Utah, and Washington.
How long do Delta 8 gummies stay in your system?
Despite delta-8 THC's effects lasting up to five hours in your body, metabolites persist for up to 90 days. Metabolites are only detectable for a few days with common tests. You may still test positive after 30 days if you are a chronic user.
Are Delta 8 gummies addictive?
Delta 8 THC, like anything else, can be addictive if used inappropriately. There is a possibility that regular use of Delta 8 by some users could lead to dependency on the drug, which could cause withdrawal symptoms if the user tried to stop using it. This is common with all substances that affect the health of the body and brain.
Edibles and gummies: what are they?
Infused with all-natural cannabinoids derived from hemp, edibloes or gummies are delicious, fruity sweets. Yummy childhood snacks packed with the wellness you need in adulthood! Gummies may cause a buzz or a psychotropic high.
What is the effect of edibles and gummies on your body?
Gummies are an excellent way to take cannabinoids. Taking too many will make you think they aren't working, so be careful not to take too many. It won't take long before you start feeling better!