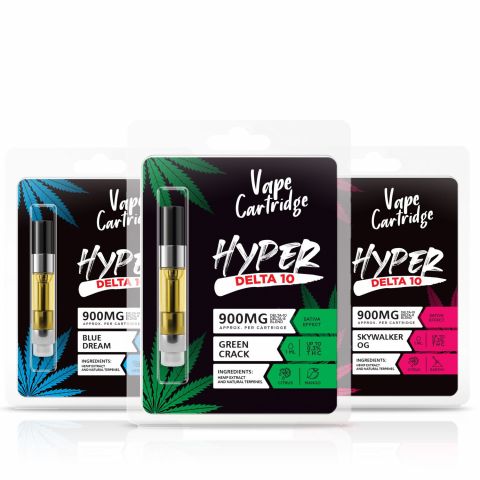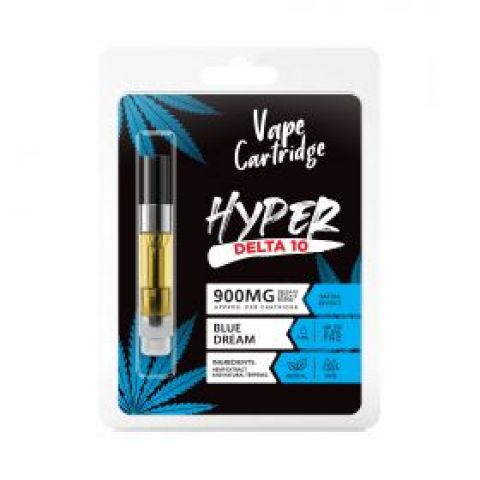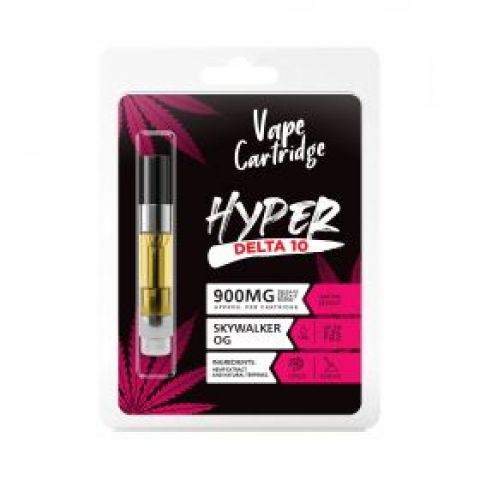 On sale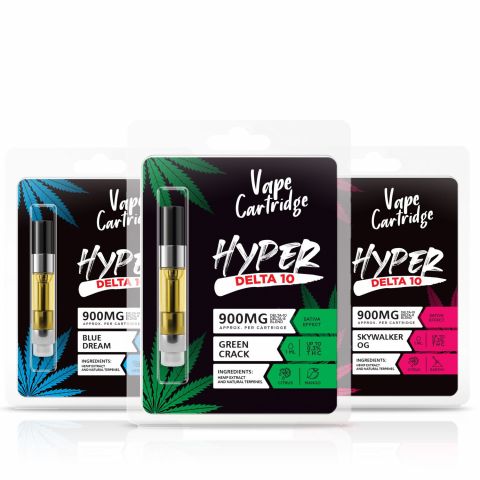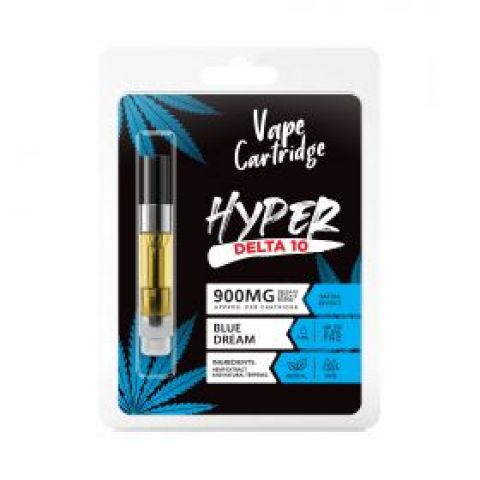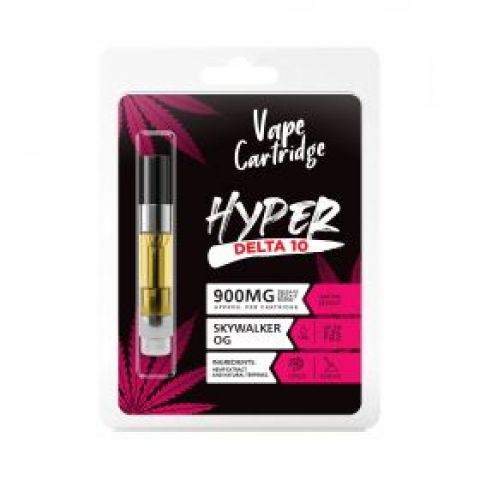 Delta-10 THC Cartridges 3 Pack Bundle
Product Info
Want to experience the energizing effects of Delta-10 THC but can't choose between all the amazing strains? Try our Delta-10 THC Mixed Vape Bundle, featuring the premium Delta-10 THC effects in our 3 best selling strains in Blue Dream, Green Crack, and Skywalker OG.
What's included in the Delta-10 THC Vapes Bundle:
Hyper Delta-10 THC Vape Cartridge - Blue Dream - 900mg 
Hyper Delta-10 THC Vape Cartridge - Green Crack - 900mg
Hyper Delta-10 THC Vape Cartridge - Skywalker OG - 900mg
Active Ingredients
Delta 10 Products are all-natural, hemp-derived cannabinoids made popular because of their energizing effects. These products are available in many forms, including gummies, vapes, and oils. Most people enjoy Delta 10 Products for their ability to help them accomplish more.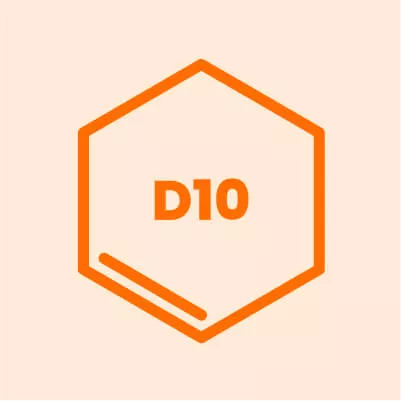 Frequently Asked Questions
What is it like to smoke or vape Delta-10 THC?
Smoking or vaping Delta-10 THC is one of the fastest ways to feel the effects of this cannabinoid. Unlike edibles, which have to metabolize in your liver, vaping goes right to your bloodstream, causing you to become high almost immediately. While vaping or smoking (which are not the same thing) are not better than edibles, they are different. Which one you prefer can depend on some various factors.
What type of vape oil products do you sell?
We sell vape carts and vape pens in all your favorite ingredients, including CBD, delta 8, delta 10, HHC, THCO, and more!
Do you sell delta 8 vape oil?
Yes! You can enjoy a smooth, buzzy vape with delta 8 carts or delta 8 disposable vape pens. It's a great way to feel the buzz!
Why choose vape oil?
Vape oil, such as the type found in carts and pens, hits faster than an edible. When you puff it goes through your lungs and straight to your blood stream. An edible take s afew hours to come up.
Are Hyper products safe?
Of course! At Diamond CBD, we strive to give you only the best cannabinoid products. Our products are made using non-GMO hemp with no added carcinogens or adulterants. They are later third-party lab tested for safety and purity.
Recently Viewed