Chill Plus Delta-8 Watermelon Force Squares Gummies - 1000X
Product Info
Chill out with a slice of watermelon and Delta-8, a world-class, unique, utterly legal cannabinoid that offers you a one-of-a-kind, mind-blowing experience. Delta-8 is an all-new derivative of Delta-9 THC that has everyone talking. Although it's only found in trace amounts in the cannabis plant, it only takes a little bit to fly high. Thanks to our scientists, we can now isolate and extract Delta-8, making it possible for you to experience a low-key but still powerful buzz.
Did we say buzz? That's right! Because Delta-8 offers a mild but enjoyable psychotropic high, not unlike THC. It falls into a regulatory grey area, so until the government decides to ban it, it's completely legal (for now). So grab some before it's too late!
Our Chill Plus Delta Force Watermelon Slices are sweet and juicy CBD Gummies, a perfect balance of 500mg of CBD isolate and 500mg of Delta-8. It's a combination that gives you a slow and steady psychotropic buzz. Chill out on the beach or at home with friends while enjoying a Delta-8 watermelon slice.
But you need to hurry up and purchase yours today because this is one high we can guarantee won't last!
Strength Per gummy
20mg/gummy
Delta 8 Per gummy
10mg/gummy
CBD Isolate Per gummy
10mg/gummy
Light Corn Syrup (Corn Syrup, Salt, Vanilla), Cane Sugar, Water, Gelatine, CitricAcid-ADM, Sorbitol Powder, one or more of the following U.S. Certified Colors: Red #40, #3, Yellow #5, Blue #1, #6, and #2, and/or Titanium Dioxide, Modified Starch, Vegetable Gum, Acid, Less 1/10 Percent Sodium Benzoate Potassium Sorbate (As Preservatives), Natural & Artificial Flavors, Sweetener (Maltodextrin, Sucralose), Organic Hemp Oil,100%Coconut MCT Oil, Propylene Glycol, Propylparaben(Preservative), AndHempExtract.
Active Ingredients
Delta 8 Products are all-natural, hemp-derived cannabinoids made popular because of their bold, relaxing, and buzzy high. These products are available in many forms, including gummies, vapes, and concentrates. Most people enjoy delta 8 products for their ability to enhance your mind.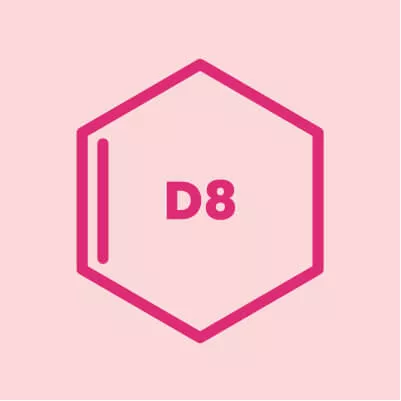 CBD Isolate Products are all-natural, hemp-derived cannabinoids made popular because they offer wellness benefits without THC. These products are available in many forms, including raw powder, gummies, and topicals. Most people enjoy CBD Isolate Products for their ability to relieve your body.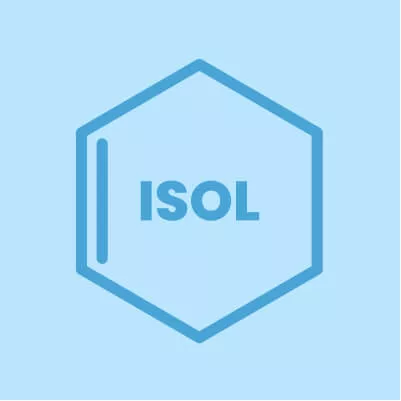 CBD Products are all-natural, hemp-derived cannabinoids made popular because of their wellness properties. These products are available in many forms, including creams, gummies, and capsules. Most people enjoy CBD Products for their ability to help maintain wellness.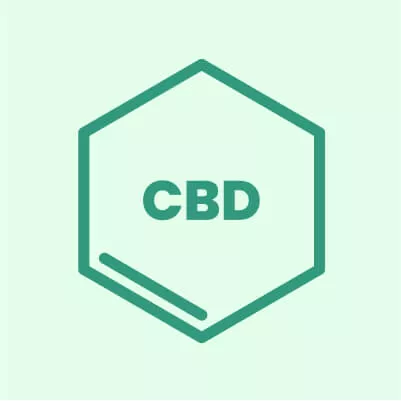 Frequently Asked Questions
How long does Delta 8 edible take to kick in?
A number of factors determine the time it takes for delta 8 edibles to kick in. It is imperative to take into account the user's body size and metabolism. Additionally, it can also depend on the previous use of the cannabinoid and individual tolerance levels. D8 edibles generally require 30 minutes or more to take effect. Depending on the individual, it may take several hours for the edible to break down and release the cannabinoids.
Do CBD gummies work?
Yes, cbd gummies are a great way to take cbd. they come up slow and last long so make sure you don't take too many because you think they're not working. Once they kick in you'll start to feel great!
Are CBD gummies legal?
Yes! CBD gummies are legal. When Congress passed the Farm Bill in 2018 they legalized hemp and CBD, in turn making all CBD gummies legal. So now you can enjoy all of your favorites without worry!
Does CBD edibles show on a drug test?
CBD edibles shouldn't show up on a drug test. However, there is always a slight chance that a false positive might appear, especially if you use full spectrum cbd.
How long do Delta 8 gummies last?
Delta 8 Gummies last much longer than delta 8 vape oils or other products. They come up slowly but can last 8 or more hours as it metabolizes. You should go slow with delta 8 gummies. What to expect from delta 8 gummies depends on your own goals. What you get from edibles will differ from oil and capsules. While some of you are looking for specific help with gummies, others prefer the laid-back feel that comes from delta 8 THC. You should set your expectations early.