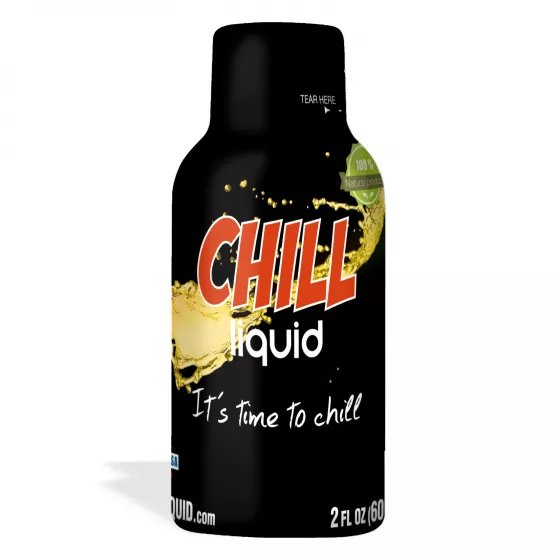 Chill CBD Shot
Chill CBD Shot is made from organic industrial CBD hemp oil (cannabidiol). Chill CBD Shot is the best CBD alternative if you don't like edibles, CBD tinctures, CBD hemp oils or CBD pills.Perfect … Read more
Key Facts
With 20mg of Full Spectrum CBD
Chill CBD Shot is made from organic industrial CBD hemp oil (cannabidiol). Chill CBD Shot is the best CBD alternative if you don't like edibles, CBD tinctures, CBD hemp oils or CBD pills.
Perfect anytime, anywhere you need to chill, Chill CBD Shot lets you feel the awesome effects of CBD quickly. Let's face it. With our hectic lifestyles, sometimes there is nowhere to hide from the day.
Stop messing around with other CBD hemp oil shots, CBD drinks and CBD edibles, get Chill CBD Shot. Take this convenient little 2 oz bottle with you anytime and anywhere you need to chill. For best results, shake well and serve chilled.
Chill CBD Shot… is your shot at being even more chill.
Water, Sugar, Dextrose, Citric Acid, Salt, Sodium Citrate, Monopotassium Phosphate, Modified Food Starch, Natural Flavor, Red 40, Glycerol Ester of Rosin, Caramel Color and Industrial Hemp Cannabidiol.
David B. on June 25, 2019
The name on the bottle says it all, great product!!
Jason J. on August 21, 2018
Excellent product! If you're looking to take the edge off or want to seriously relax after a stressful or strenuous day, this is what you need!