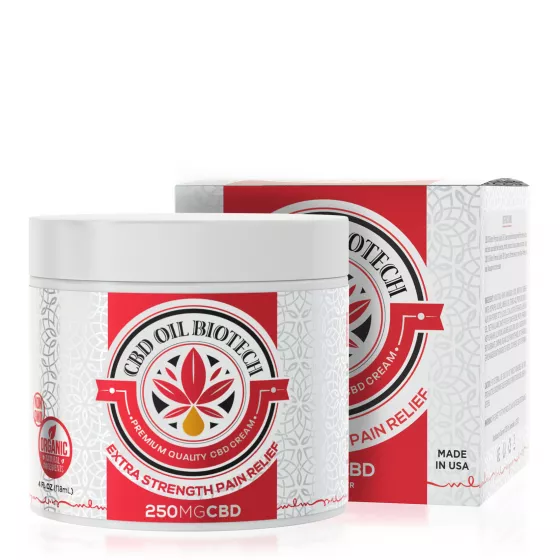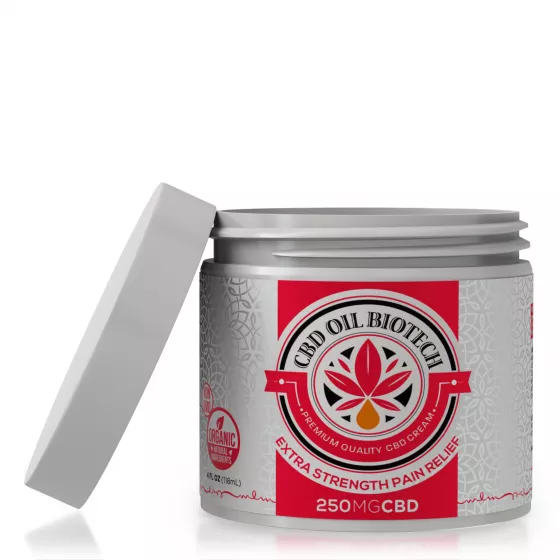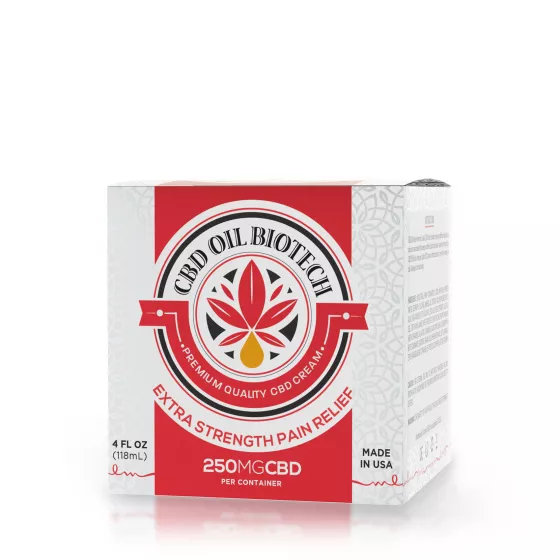 CBD Oil Biotech Cream - 250mg
CBD Oil Biotech CBD Cream 250mg is the ultimate CBD cream for athletes. This concentrated, CBD oil lotion has menthol and natural CBD infused hemp oil (sourced from industrial hemp). Rub CBD Oil … Read more
Key Facts
With 250mg of CBD Isolate
CBD Oil Biotech CBD Cream 250mg is the ultimate CBD cream for athletes. This concentrated, CBD oil lotion has menthol and natural CBD infused hemp oil (sourced from industrial hemp).
Rub CBD Oil Biotech CBD Cream into your skin and feel what happens with natural, CBD hemp oil with menthol.
The most popular form of topical CBD oil, CBD Cream is most effective in high concentrations like our 250mg Biotech CBD Cream formula.
Get yourself going with CBD Oil Biotech CBD Cream 250mg!
Industrial Hemp Cannabidiol (CBD), Menthol, Purified Water, Isopropyl Alcohol, Mineral Oil, Stearic Acid, Propylene Glycol, Aloe Vera Powder, Cetyl Alcohol, Etda, Glyceryl Stearate, Aloe Vera Gel, Triethanolamine, White Protepet, Dimethicone, Propyl Paraben, Methylparaben, Allantoin, Carbomer, Diazolidinyl Urea, Ladopropynyl Butylcarbamate, Camphor, Organic Ilex, Phenoxyethanol, Butylparaben, Ethylparaben, Isobutylparaben, Tea Tree Oil, Tocopherol Acetate (Vitamin E)
Brenda_hueston@yahoo.com. on September 19, 2020
David T. on September 13, 2020
Laurie S. on September 2, 2020
Denise-duncan. on August 26, 2020
This product is by far the BEST CBD cream I've ever used!!! It has met and gone beyond my expectations. My neck, neck and hip have NEVER felt better! I have to thank my son for introducing me to your pain relief cream!
Donna A. on August 13, 2020
I love my product l am 77 and use it daily thank you