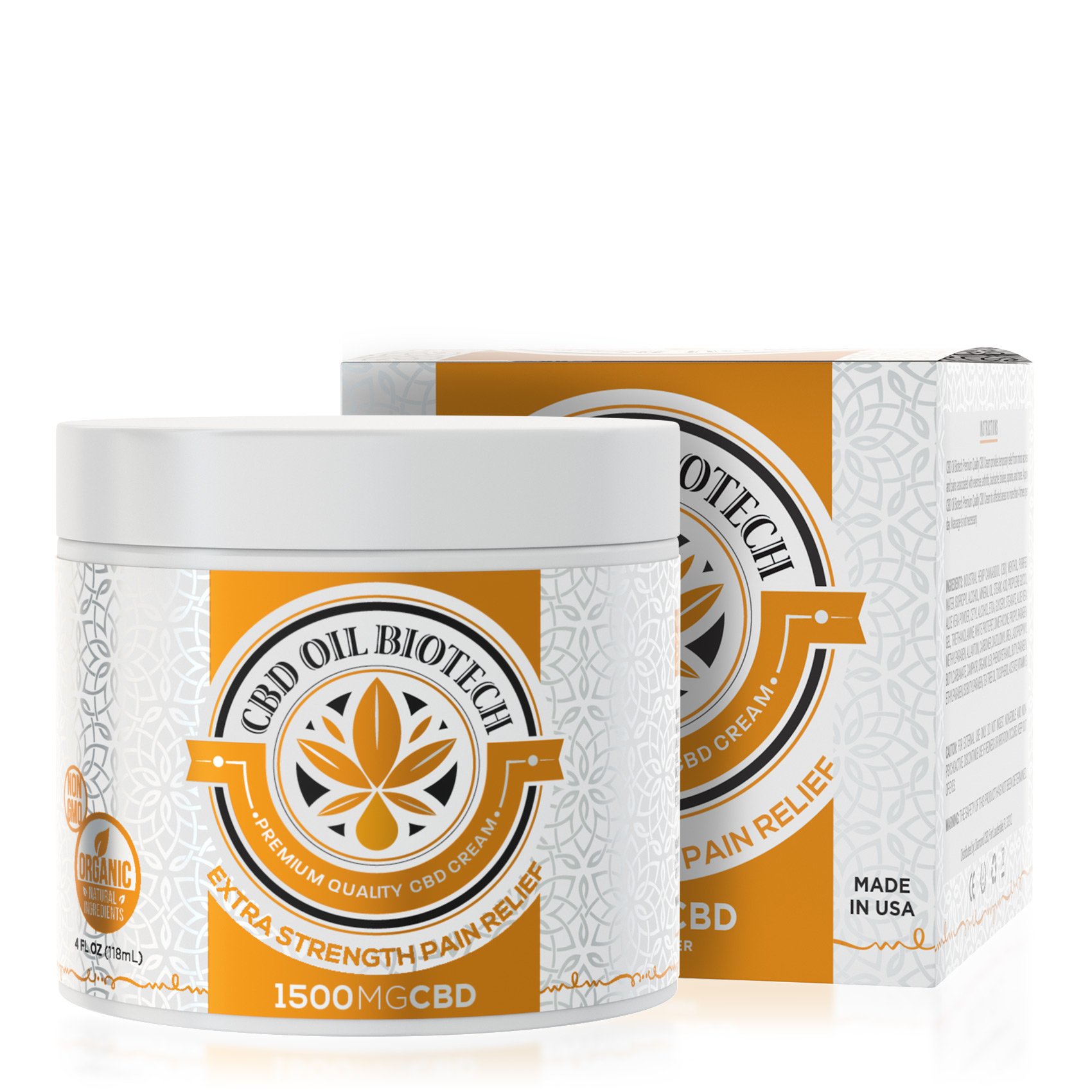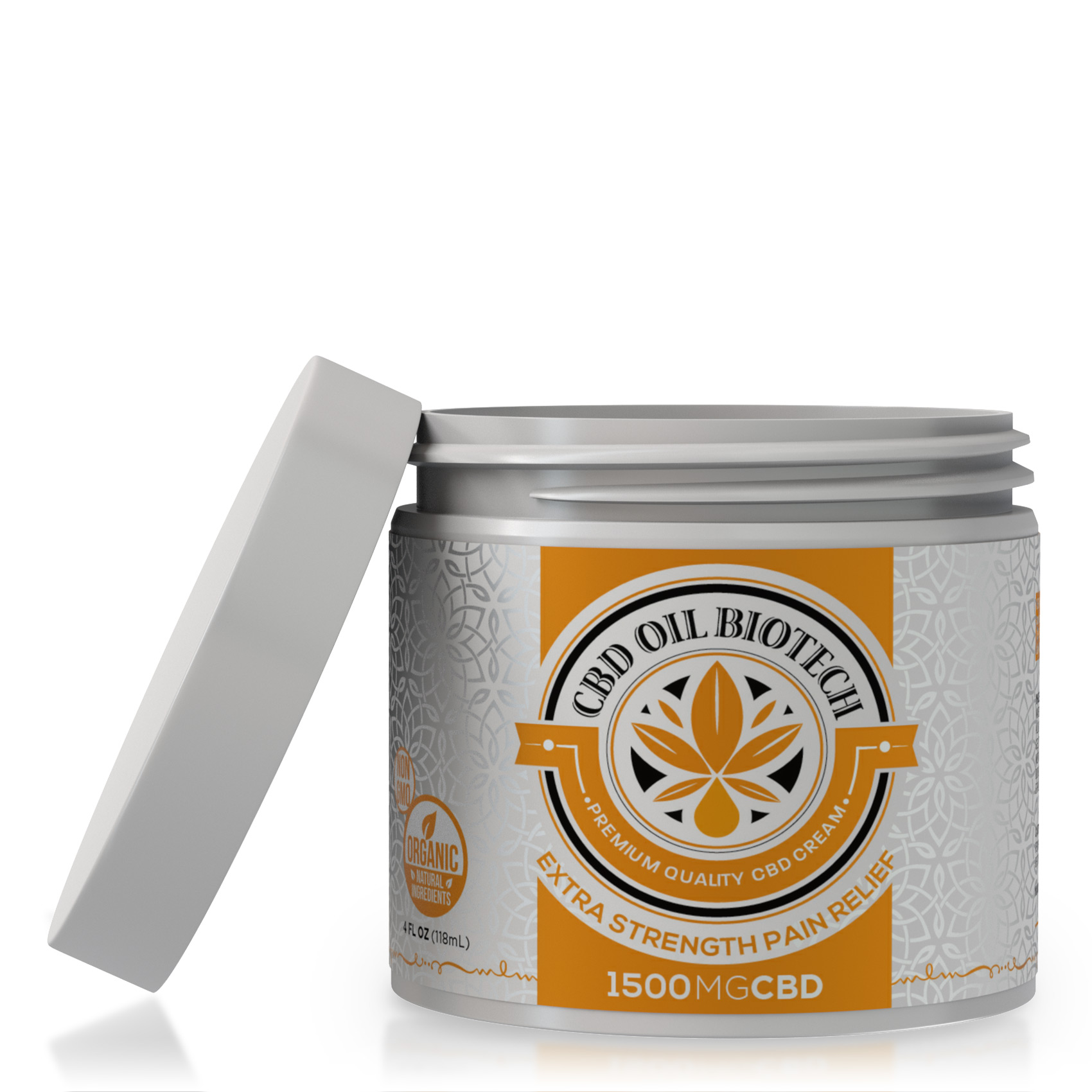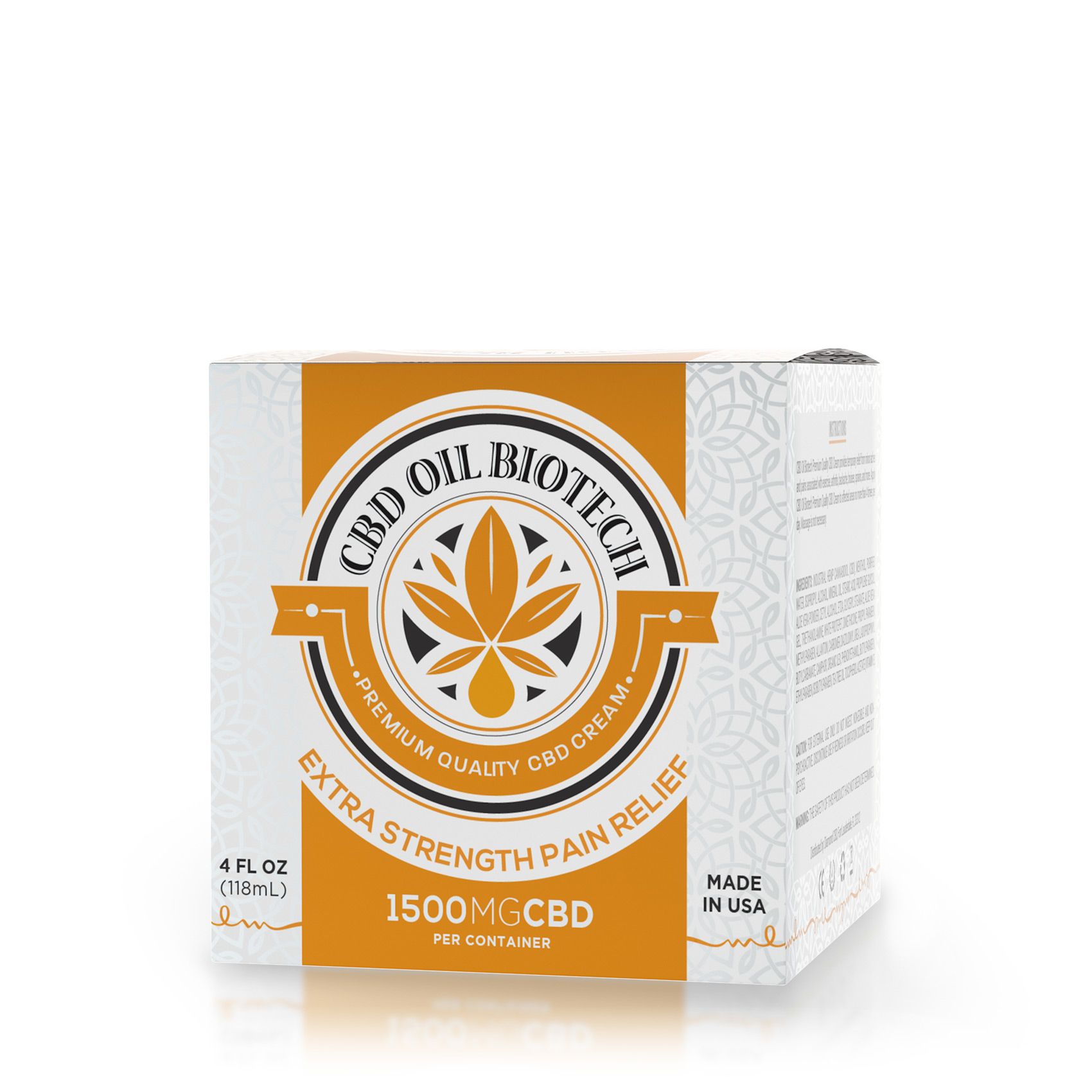 CBD Oil Biotech Cream - 1500mg
CBD Oil Biotech CBD Cream 1500MG is the ultimate CBD cream for athletes. This concentrated, CBD oil lotion has menthol and natural CBD infused hemp oil (sourced from industrial hemp).   … Read more
CBD Oil Biotech CBD Cream 1500MG is the ultimate CBD cream for athletes. This concentrated, CBD oil lotion has menthol and natural CBD infused hemp oil (sourced from industrial hemp).
 
Rub CBD Oil Biotech CBD Cream into your skin and feel what happens with natural, CBD hemp oil with menthol.
 
The most popular form of topical CBD oil, CBD Cream is most effective in high concentrations like our 1500 mg Biotech CBD Cream formula.
 
Get yourself going with CBD Oil Biotech CBD Cream 1500MG!
Industrial Hemp Cannabidiol (CBD), Menthol, Purified Water, Isopropyl Alcohol, Mineral Oil, Stearic Acid, Propylene Glycol, Aloe Vera Powder, Cetyl Alcohol, Etda, Glyceryl Stearate, Aloe Vera Gel, Triethanolamine, White Protepet, Dimethicone, Propyl Paraben, Methylparaben, Allantoin, Carbomer, Diazolidinyl Urea, Ladopropynyl Butylcarbamate, Camphor, Organic Ilex, Phenoxyethanol, Butylparaben, Ethylparaben, Isobutylparaben, Tea Tree Oil, Tocopherol Acetate (Vitamin E).
Walter B. on July 25, 2020
We have had great success with the product is fairly easy to put on it goes a long way and it's not greasy or sticky all in all I have tried every pain medication from anywhere and the only relief I have gotten is from CBD.
Michael B. on July 24, 2020
Great product finally sleep at night relax back from pain
Teri E. on July 23, 2020
Love it! It really works for my pain. Its like a miracle drug for me
Wm M. on July 21, 2020
I've had 4 had surgeries, this product really works on relieving pain on my hands and sore muscles.
Mary B. on July 21, 2020
I am very happy with Diamond CBD and their response in sending out the CBD cream and with the CBD cream. I had a shoulder injury and with the cream I was able to almost eliminate the pain medication. Thank you.
Common Questions