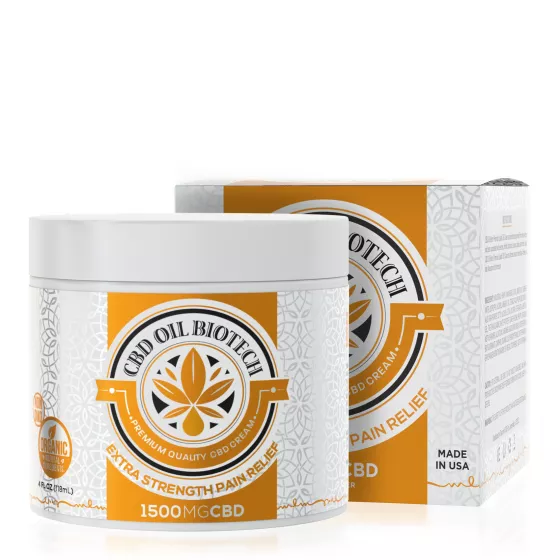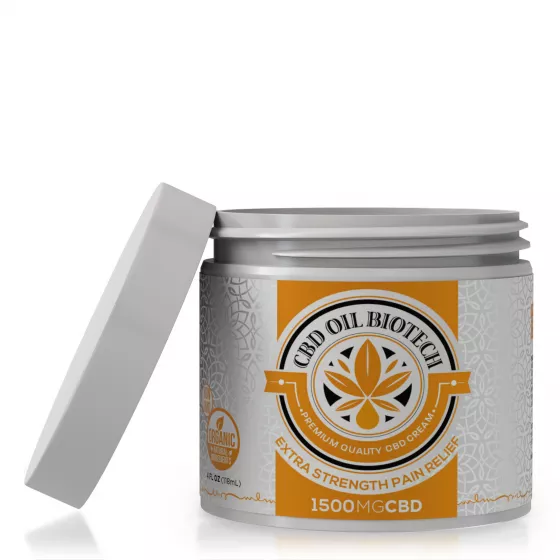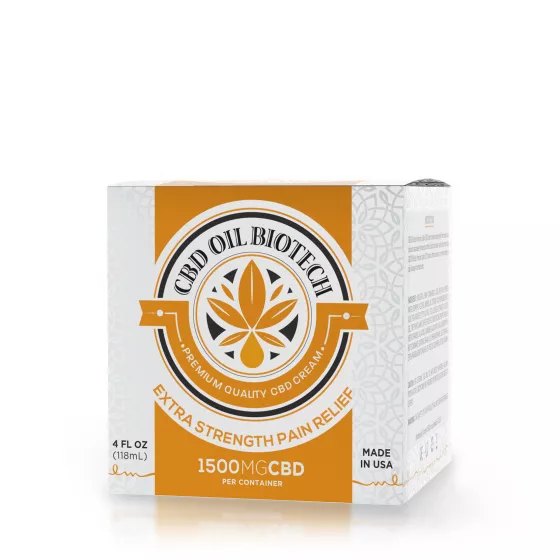 CBD Oil Biotech Cream - 1500mg
CBD Oil Biotech CBD Cream 1500MG is the ultimate CBD cream for athletes. This concentrated, CBD oil lotion has menthol and natural CBD infused hemp oil (sourced from industrial hemp). Rub CBD … Read more
Key Facts
With
1500mg
of CBD Isolate
CBD Oil Biotech CBD Cream 1500MG is the ultimate CBD cream for athletes. This concentrated, CBD oil lotion has menthol and natural CBD infused hemp oil (sourced from industrial hemp).
 
Rub CBD Oil Biotech CBD Cream into your skin and feel what happens with natural, CBD hemp oil with menthol.
 
The most popular form of topical CBD oil, CBD Cream is most effective in high concentrations like our 1500 mg Biotech CBD Cream formula.
 
Get yourself going with CBD Oil Biotech CBD Cream 1500MG!
Industrial Hemp Cannabidiol (CBD), Menthol, Purified Water, Isopropyl Alcohol, Mineral Oil, Stearic Acid, Propylene Glycol, Aloe Vera Powder, Cetyl Alcohol, Etda, Glyceryl Stearate, Aloe Vera Gel, Triethanolamine, White Protepet, Dimethicone, Propyl Paraben, Methylparaben, Allantoin, Carbomer, Diazolidinyl Urea, Ladopropynyl Butylcarbamate, Camphor, Organic Ilex, Phenoxyethanol, Butylparaben, Ethylparaben, Isobutylparaben, Tea Tree Oil, Tocopherol Acetate (Vitamin E).
Annemarie C. on October 25, 2020
Used it for my hands...it has helped with the pain tremendously. I will be reordering. Thank you.
Paul W. on October 24, 2020
This is a lifesaver! I have chronic lower back pain. I own a large wooded mountain property where nothing is level. Without 1500mg Biotech Cream, I don't feel I would maintain my property as I can do.
Lynne T. on October 23, 2020
Caryamoruso@yahoo.com. on October 21, 2020
Best topical Tx on the market. Not a total cure but improves the tendinosis In conjunction with other modalities
Dawn B. on October 19, 2020
It Worked .. very little order.. Pain now down to 10%
Will continue