Blueberry OG - Delta 8 THC - Mellow Fellow - Hybrid - 950MG
Product Info
Blueberry OG is one of our most popular strains. It is an indica leaning hybrid, with a fresh blueberry smell and taste. People tend to feel relaxed, tired, and creative with this strain.
Our vape cartridges are responsibly formulated using only two ingredients, 100% all-natural premium cannabis oils and STRAIN SPECIFIC cannabis derived terpenes. We will never cut or dilute our cartridges.
Our Terpenes are extracted via distillation of strain specific cannabis live resin and shatter. If you don't think these are the best cartridges you've ever had, we'll give you your money back.
The quality of our product and well-being of our customers is our #1 priority.
Delta-8 is a naturally occurring compound found in hemp with anti-nausea, appetite-stimulating, anti-anxiety, pain relieving, and neuroprotective properties.
Our Delta-8 oils are produced from hemp, legally and responsibly by PhD chemists, testing at over 95% with the rest being cannabinoid minors.
Delta-8 binds to your endocannabinoid systems in your body, which causes a release of dopamine in the brain, causing a sense of euphoria, relaxation, and relief of anxiety.
Please Note: We use high quality Cartology cartridges with ceramic wick atomizers that absorb oil after filling. Although some cartridges may appear to be under-filled, it is really just the priming of the wick.
Active Ingredients
Delta 8 Products are all-natural, hemp-derived cannabinoids made popular because of their bold, relaxing, and buzzy high. These products are available in many forms, including gummies, vapes, and concentrates. Most people enjoy delta 8 products for their ability to enhance your mind.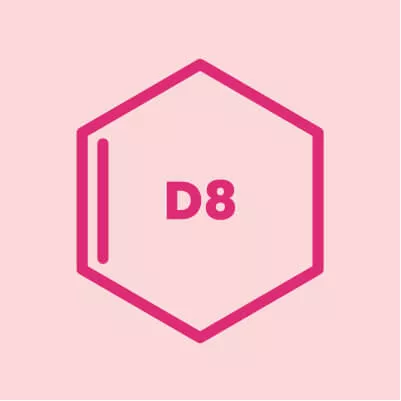 Frequently Asked Questions
Are Delta 8 carts safe?
Everyone loves delta 8 and one of the best ways to enjoy this all-natural hemp cannabinoid is with a disposable cartridge. Delta 8 carts are one of the most popular ways to consume this buzzy cannabinoid as it offers you an instant feeling of excitement and euphoria. But are delta 8 carts safe? Of course, they are! Not only is delta 8 a hemp-derived cannabinoid, making it one of the safest compounds on the planet, but here at Diamond all of our products go through a rigorous third-party testing process. It's our guarantee to you that only the best delta 8 carts make it to our store.
Are Delta 8 carts legal?
The possession of Delta 8 THC carts is illegal in 13 states: Alaska, Colorado, Delaware, Idaho, Iowa, Montana, New York, Nevada, North Dakota, Rhode Island, Vermont, Utah, and Washington.
Do Delta 8 carts get you high?
The psychoactive characteristic of delta-8 THC can make you high. In comparison to regular THC, however, the effect of this strain will be less intense. Those who need their dose of "high" often substitute delta-8 for THC, since THC isn't legal everywhere.
Can you take Delta 8 carts on a plane?
The majority of states allow Delta-8 in flights. However, you still need to be cautious if you plan to bring your favorite Diamond product. TSA will not be actively searching for Delta-8 to confiscate. The possession of Delta 8 THC is illegal in 13 states: Alaska, Colorado, Delaware, Idaho, Iowa, Montana, New York, Nevada, North Dakota, Rhode Island, Vermont, Utah, and Washington.
How much THC is in Delta 8 carts?
The amount of THC varies depending on the size of our cartridges. The THC content of Diamond's cartridges ranges from 500mg to 1200mgIn addition to being natural, cruelty-free, and free of harmful artificial additives, we do not use MCT, PG, VG, or PEG oil in our cartridges.