Blue Dream Cartridge - Delta 8 THC - Liquid Gold - 900mg
Product Info
It's the ultimate Delta-8 Liquid Gold AVD Vaping Cart so that you can enjoy the most buzz-worthy experience yet! And now that it's infused with a hint of Blue Dream, you'll feel like this Delta-8 has lifted you to new heights. Liquid Gold Delta-8 AVD Vape Cart in Blue Dream offers you the experience of a world-class cannabinoid, Delta-8 THC, in an easy-to-use vape cart. You've never tasted gold so good until you've tried Liquid Gold Delta-8 AVD Vape Carts.
Liquid Gold Delta-8 AVD Vape Carts will have you floating thanks to an all-natural hemp-derived infusion of 900mg of Delta-8 THC. With our sweet Blue Dream flavor, you can experience the upbeat, uplifting pleasure of this exciting new cannabinoid while flying on a Blue Dream. Delta-8 AVD Vape Carts from Liquid Gold give you a buzz unlike any other on the market today, one that you can take with you anywhere. Combined with the hybrid flavors of herbal and pine, you'll find this is one Blue Dream from which you'll never want to wake up.
How is this possible? Hemp-derived Delta-8 is 100% legal and safe for consumption, inducing a mild psychotropic high that's the ideal way to chill out alone or with friends. But you'll want to hurry because, as with anything this novel, the federal government won't let this last. But with Liquid Gold Delta-8 AVD Vape Carts, you can experience the buzz while the buzz is still here.
All Liquid Gold Delta-8 Vape Carts are third-party tested for quality and safety, guaranteeing you nothing but a good time no matter where or how you use it. Our vape carts use no Vitamin E Acetate or any other carcinogenic substances and are cultivated on non-GMO hemp farms. So grab some Liquid Gold Delta-8 THC AVD Vape Carts today and see why Delta-8 is better with gold.
Active Ingredients
Delta 8 Products are all-natural, hemp-derived cannabinoids made popular because of their bold, relaxing, and buzzy high. These products are available in many forms, including gummies, vapes, and concentrates. Most people enjoy delta 8 products for their ability to enhance your mind.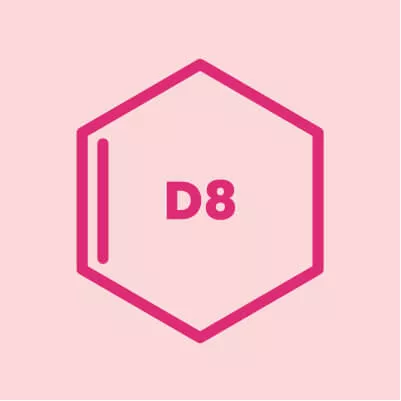 Customers Reviews
Reviews
(1)
Nice experience, I prefer the 10X Blue Dream cart- just my preference though?.
Frequently Asked Questions
Are Delta 8 carts safe?
Everyone loves delta 8 and one of the best ways to enjoy this all-natural hemp cannabinoid is with a disposable cartridge. Delta 8 carts are one of the most popular ways to consume this buzzy cannabinoid as it offers you an instant feeling of excitement and euphoria. But are delta 8 carts safe? Of course, they are! Not only is delta 8 a hemp-derived cannabinoid, making it one of the safest compounds on the planet, but here at Diamond all of our products go through a rigorous third-party testing process. It's our guarantee to you that only the best delta 8 carts make it to our store.
Are Delta 8 carts legal?
The possession of Delta 8 THC carts is illegal in 13 states: Alaska, Colorado, Delaware, Idaho, Iowa, Montana, New York, Nevada, North Dakota, Rhode Island, Vermont, Utah, and Washington.
Do Delta 8 carts get you high?
The psychoactive characteristic of delta-8 THC can make you high. In comparison to regular THC, however, the effect of this strain will be less intense. Those who need their dose of "high" often substitute delta-8 for THC, since THC isn't legal everywhere.
Can you take Delta 8 carts on a plane?
The majority of states allow Delta-8 in flights. However, you still need to be cautious if you plan to bring your favorite Diamond product. TSA will not be actively searching for Delta-8 to confiscate. The possession of Delta 8 THC is illegal in 13 states: Alaska, Colorado, Delaware, Idaho, Iowa, Montana, New York, Nevada, North Dakota, Rhode Island, Vermont, Utah, and Washington.
How much THC is in Delta 8 carts?
The amount of THC varies depending on the size of our cartridges. The THC content of Diamond's cartridges ranges from 500mg to 1200mgIn addition to being natural, cruelty-free, and free of harmful artificial additives, we do not use MCT, PG, VG, or PEG oil in our cartridges.