Blood Money Tropical Gummies - Delta 9, HHC Blend - Pure Blanco - 600MG
Product Info
Pure Blanco Blood Money Tropical Gummies, a combo of Delta 9 and HHC, is 600MG of power. And you want more than power. You're going to be king. You're always playing it fast and loose with the law because it's the only way to make a dollar in this town — and one day, you'll own it all. But first, you gotta get past the players, the cops, and the cartels. Grab your crew, get some metal, and get moving on the night with Pure Blanco. 
"Weak is Dangerous." It's the motto of the Infamous Griselda "La Madrina" Blanco, the first woman self-made Billionaire and one of the world's wealthiest drug traffickers. She earned $80 million per month trafficking drugs, and her son, Michael Corleone Blanco, followed in her footsteps. But after she was assassinated, he went legit. Blanco built the Pure Blanco empire with his friend Michael "Majix" Yuen. Their focus on Fashion, Film, Music, Cannabis, and Licensing carries on the family motto, "Weak is Dangerous."
You want to build your empire? Then when you come for Pure Blanco Blood Money Tropical Gummies, make sure you got what it takes. There's 600mg of Delta 9 and HHC in here — and don't even think of accusing us of shorting the stash. Our gummies are the highest quality in this turf, and we have the third-party lab reports to prove it. So try Pure Blanco blended gummies today. If you don't, we'll find you.
Strength Per gummy
50mg/gummy
Delta 9 Per gummy
10mg/gummy
Sugar, Tapioca Syrup, Corn Syrup, Water, Pectin, Citric Acid Natural Flavors, Fruit And Vegetable Extract (Color), and Hemp-derived Delta-9 THC extract, and Hemp-derived Hexahydrocannabinol (HHC) extract.
Active Ingredients
HHC Products are all-natural, hemp-derived cannabinoids made popular because of their potent high. These products are available in many forms, including gummies, vape pens, and vape cartridges. Most people enjoy HHC Products for their ability to help you find your center.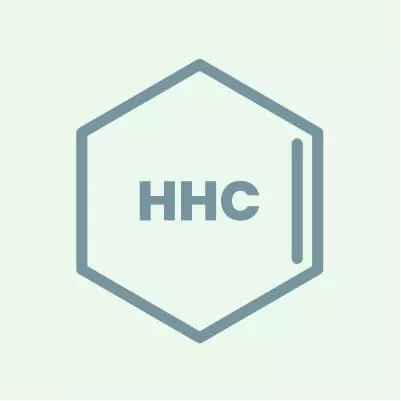 Delta 9 Products are all-natural, hemp-derived cannabinoids made popular because of their bold, buzzy, and legal high. These products are available in many forms, including gummies, chocolates, and vapes. Most people enjoy Delta 9 Products for their ability to enhance your mind.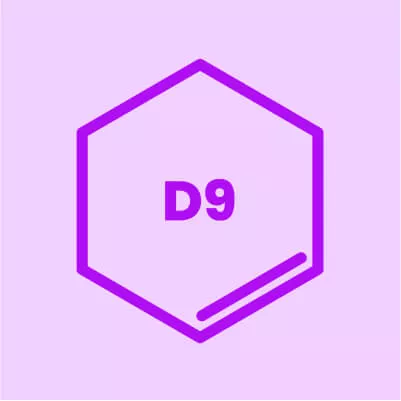 Customers Reviews
Reviews
(1)
There are no reviews yet. Be the first to write a review!
Frequently Asked Questions
What's the best dose of delta 9 per gummy?
The answer to this depends on the product. The best dose of delta 9 per gummy depends on the strength of the product. Many of our delta 9 gummies include CBD to balance out the buzz. So, with 600mg gummies you get 20mg per gummy, which is 10mg of delta 9 and 10mg of CBD. 
We inform you about the dose on each product page. In general, your best bet is to start low and slow. Take a low dose and increase slowly until you reach a peak that works for you. You can always take more but you can never take less.
How long do HHC gummies last?
In comparison to other methods of consumption, HHC Gummies last longer due to their slow metabolization and can last up to eight hours. You should take things slow with HHC gummies.
How long does HHC edible take to kick in?
Most edibles based on cannabinoids can take a little longer to begin working. In most cases, you will begin to feel the effects within 30 minutes. However, it may take up to four hours for the effects to reach their peak.
Why do you put CBD in your delta 9 gummies?
It is well known that CBD is great for balancing out the high caused by delta 9. Combining the two cannabinoids will give you a very mellow buzz. That's why we package the two together in many of our gummies - for a fantastic, relaxing feeling you soon won't forget!
How do I choose the best delta-9 gummies?
There are a few things you should consider when shopping for Delta 9 THC gummies online. You want to check out the ingredients, reviews, third-party testing, and customer service. And in all of these areas, Diamond is rated the best (really!).
Pure and potent D9 distillate is the key ingredient in Delta 9 THC gummies. Delta 9 must be hemp-based, organic, and American-grown. Learn what's in your products by reading their labels. Our D9 is free of artificial flavors, colors, sweeteners, or preservatives. Don't use anything synthetic. We use only natural, organic ingredients.
Moreover, we have the BEST reviews from consumers! How can you get an unbiased opinion from a company that says they have the best products? Check out the reviews! It's a good idea to start with the reviews on the product pages of most vendors. Getting a broader perspective is also possible from outside sources like Google.
At Diamond we test all of our products, including our delta 9 gummies, with third-party labs, ensuring they are safe and effective. How can you make sure you're buying the best delta 9 gummies? Buy them from Diamond, of course!