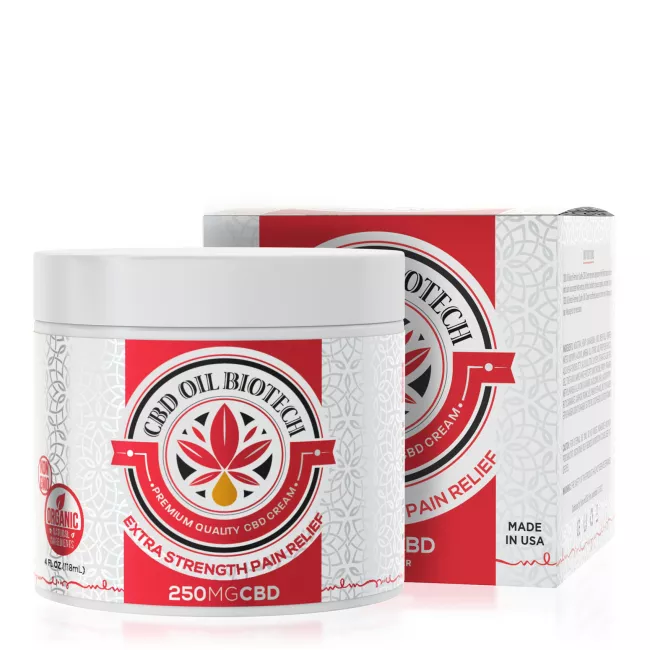 Biotech CBD Cream - 250mg
CBD Oil Biotech CBD Cream 250mg is the ultimate CBD cream for athletes. This concentrated, CBD oil lotion has menthol and natural CBD infused hemp oil (sourced from industrial hemp).Rub CBD Oil …
more
Other Variations
---
Customer Reviews
Diana M. on June 13, 2019
Cynthia D. on June 12, 2019
Use this product every morning to ease stiffness in my knees. Works great!
Megayn L. on June 11, 2019
I am just getting into body building but I have a prior knee injury that flares up frequently. This cream really helps to reduce my swelling and relieves the burning and some of the pain that comes along with it. This product does have a strong menthol smell (similar to Bengay) so if you don't know what that smells like I recommend purchasing some, so that you will be able to decide if that is a smell you can handle. It personally doesn't bother me because I like mint, but I know some people don't like that smell. I will continue to purchase this product (in fact I just ordered the 500 mg cream) because it really does help me.
Michelle G. on June 10, 2019
Absolutely love this product!!! I got 2 of my friends to buy it also! We are amazed on how well it works!
Products You've Seen Recently