Berry White Vape - Delta 8 THC - Disposable - Chill - 1600mg
Product Info
Feel the buzz with Delta-8 THC and whenever and wherever you want. And now, with Chill Plus Delta-8 THC Disposable Vaping Pens in Berry White, you can experience the upbeat, uplifting pleasure of this exciting new cannabinoid in a sweet, berry flavor with a new powerful punch. Delta-8 Disposable Vaping Pens from Chill Plus offers you an enjoyable, completely legal cannabis-like high delivered right to your front door. And with our all-natural blend of wholly organic, hemp-derived Delta-8 THC Chill Plus Delta-8 Disposable Vaping Pens, give you a 1600mg buzz you won't soon forget.
Our Delta-8 Vape Disposable Vaping Pens pack a powerful punch thanks to 1600mg of Delta-8 THC. It's now the most loved hemp-based cannabinoid by users like you in over a decade, and, much like its cousin Delta-9 THC, it offers you a bold and buzzy psychotropic high. But with Chill Plus, we've balanced out the buzz of Delta-8 THC with the fruity flavor of Berry White and the bountiful benefits that accompany every puff of hemp. With Chill Plus Disposable Vape Pens, every time you take a puff, you're taken to a whole new level.
How is this possible? Hemp-derived Delta-8 is 100% legal and safe for consumption, inducing a mild psychotropic high that's the ideal way to chill out alone or with friends. And with Berry White, or "Barry White," you get a soulful strain born of Blueberry and White Widow. You'll feel relaxed and watch as all of your stress just melts away. But you'll want to hurry because, with Delta-8 THC, you never know how long the feds will let the buzz last. So grab some while you still can.
Chill Plus Delta-8 THC Disposable Vaping Pens in Berry White contain 1600mg of Delta-8 THC for your vaping pleasure. As with all of our products, it's lab-tested and approved for your safety — guaranteed to be a pure, unadulterated product with no synthetics. Our vape pens contain no Vitamin E Acetate whatsoever, and all of our lab results are available online for inspection. So take a puff and pass the Delta-8 while supplies last!
Active Ingredients
Delta 8 Products are all-natural, hemp-derived cannabinoids made popular because of their bold, relaxing, and buzzy high. These products are available in many forms, including gummies, vapes, and concentrates. Most people enjoy delta 8 products for their ability to enhance your mind.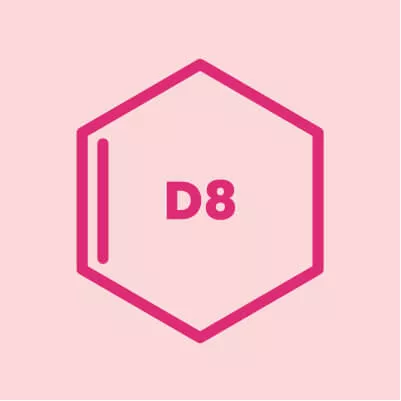 Customers Reviews
There are no reviews yet. Be the first to write a review!
Frequently Asked Questions
How to use a disposable Delta 8 vape pen?
To use the vape, all you need to do is find the button that lights up the Delta 8 THC in the pen. To use the vape, simply press the button and hold the mouthpiece in your mouth. It should light up as soon as you click the button, letting you know it's working.
Are disposable Delta 8 vapes safe?
They are! Not only is delta 8 a hemp-derived cannabinoid, making it one of the safest compounds on the planet, but here at Diamond all of our products go through a rigorous third-party testing process. It's our guarantee to you that only the best delta 8 disposables make it to our store. Everyone loves delta 8 and one of the best ways to enjoy this all-natural hemp cannabinoid is with a disposable vape. Delta 8 disposables are one of the most popular ways to consume this buzzy cannabinoid as it offers you an instant feeling of excitement and euphoria.
What type of vape oil products do you sell?
We sell vape carts and vape pens in all your favorite ingredients, including CBD, delta 8, delta 10, HHC, THCO, and more!
Do you sell delta 8 vape oil?
Yes! You can enjoy a smooth, buzzy vape with delta 8 carts or delta 8 disposable vape pens. It's a great way to feel the buzz!
Why choose vape oil?
Vape oil, such as the type found in carts and pens, hits faster than an edible. When you puff it goes through your lungs and straight to your blood stream. An edible take s afew hours to come up.
Recently Viewed