Banana Flambe Vape Pen - Delta 8 Live Resin - Disposable - Packspod - 2000mg
Product Info
Introducing the groundbreaking Packwoods Delta-8 disposable vape, a game-changer in the realm of vaping. Immerse yourself in a realm of innovation as each disposable unit boasts a potent 2000mg of premium Delta-8 distillate infused with the essence of live resin terpenes, crafting an unparalleled vaping sensation. 
Indulge in the exquisite Banana Flambé flavor, a symphony of rich banana sweetness infused with a touch of decadence. With every inhalation, you're treated to a sensory journey that mirrors the delight of savoring a perfectly crafted dessert, leaving a trail of gratification with each exhale.
Unveil the extraordinary potential of Delta-8 as you explore a realm of deep relaxation and serene tranquility, qualities consistently praised by users. To tailor your experience, we suggest commencing with 2-3 puffs and allowing a mere 10 minutes for your tolerance to gracefully adjust.
At Diamond, your well-being takes center stage. Our dedication to your safety is underscored by rigorous third-party lab testing. This ensures that each Delta-8 disposable vape unit meets the highest standards of purity and quality, allowing you to inhale with confidence.
Premium Purified Extracted D8 concentrate, Infused with hemp derived live Resin and Terpenes
Active Ingredients
Delta 8 Products are all-natural, hemp-derived cannabinoids made popular because of their bold, relaxing, and buzzy high. These products are available in many forms, including gummies, vapes, and concentrates. Most people enjoy delta 8 products for their ability to enhance your mind.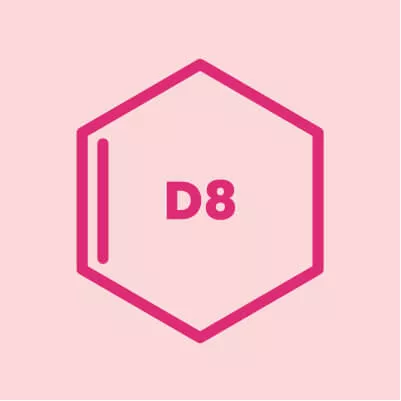 Customers Reviews
There are no reviews yet. Be the first to write a review!
Frequently Asked Questions
How to use a disposable Delta 8 vape pen?
To use the vape, all you need to do is find the button that lights up the Delta 8 THC in the pen. To use the vape, simply press the button and hold the mouthpiece in your mouth. It should light up as soon as you click the button, letting you know it's working.
Are disposable Delta 8 vapes safe?
They are! Not only is delta 8 a hemp-derived cannabinoid, making it one of the safest compounds on the planet, but here at Diamond all of our products go through a rigorous third-party testing process. It's our guarantee to you that only the best delta 8 disposables make it to our store. Everyone loves delta 8 and one of the best ways to enjoy this all-natural hemp cannabinoid is with a disposable vape. Delta 8 disposables are one of the most popular ways to consume this buzzy cannabinoid as it offers you an instant feeling of excitement and euphoria.
What type of vape oil products do you sell?
We sell vape carts and vape pens in all your favorite ingredients, including CBD, delta 8, delta 10, HHC, THCO, and more!
Do you sell delta 8 vape oil?
Yes! You can enjoy a smooth, buzzy vape with delta 8 carts or delta 8 disposable vape pens. It's a great way to feel the buzz!
What types of cannabinoids does Packspod sell?
Packspod sells products that contain psychoactive cannabinoids such as Delta-8 THC.
Recently Viewed