Artisan HHC THC Disposable Vape Pen - Granddaddy Purp - 900MG
Product Info
Artisan HHC Disposable Vape Pens, now in 900mg, offer you the newest hemp-derived cannabinoid built on a foundation of CBD. It's a buzz-worthy cannabinoid along the lines of Delta-8 THC but much more subtle and smooth. These handcrafted disposable vape pens were built to perfection by hemp artisans, designed for experienced users, as well as novices, to give you a buzz that transcends your mind and body. And now, with Artisan HHC Disposable Vape Pens available in Granddaddy Purple, you can craft an experience like no other.
What is HHC? It's a handcrafted cannabinoid made by artisans who settle for nothing less than perfection. HHC or hexahydrocannabinol is the newest hemp-based cannabinoid that's been rediscovered over the past year. Built off of a foundation of CBD, this close cousin to Delta-8 THC offers you one of the few legal highs that keeps you awake and alert while keeping you chill and relaxed. Only the skilled hands of artisans could craft a cannabinoid like HHC.
And now you can enjoy 900mg of Artisan HHC in a disposable vape pen with Granddaddy Purple. Watch as complex grape and berry scents emanate from the crystal white resin. Grandaddy Purp flavor offers a floaty, dreamy, euphoric buzz with physical relaxation. Take a walk on the clouds and feel relaxed with Granddaddy Purple.
Artisan HHC Disposable Vape Pens offer you 900mg of the purest, cleanest, and safest HHC on the market today. We send all of our cannabinoids to third-party testing sites to confirm there are no impurities and offer certificates of authenticity online for your inspection. If you're looking for a new way to enjoy hemp — a handcrafted cannabinoid made by experts — try new Artisan HHC Disposable Vape Pens in Granddaddy Purple. It's handcrafted perfection made by people who understand hemp.
Active Ingredients
HHC Products are all-natural, hemp-derived cannabinoids made popular because of their potent high. These products are available in many forms, including gummies, vape pens, and vape cartridges. Most people enjoy HHC Products for their ability to help you find your center.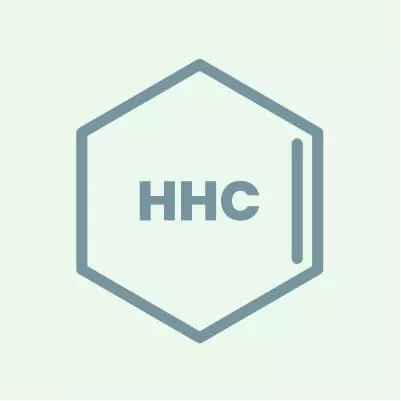 Frequently Asked Questions
Why is my HHC cart not hitting?
In most cases, your cartridge won't hit if the battery is not functioning properly since the distillate thickened while cooling down. This means it is not sufficiently heated to liquefy or vaporize. When your cart doesn't hit and your battery is fine, you should contact our customer support team to arrange a return.
What type of vape oil products do you sell?
We sell vape carts and vape pens in all your favorite ingredients, including CBD, delta 8, delta 10, HHC, THCO, and more!
Do you sell delta 8 vape oil?
Yes! You can enjoy a smooth, buzzy vape with delta 8 carts or delta 8 disposable vape pens. It's a great way to feel the buzz!
Why choose vape oil?
Vape oil, such as the type found in carts and pens, hits faster than an edible. When you puff it goes through your lungs and straight to your blood stream. An edible take s afew hours to come up.
Is HHC Legal?
Yes, HHC is legal at the federal level, thanks to the 2018 farm bill. However, the fun might not last for long.
Recently Viewed