2 Pack Gummies - Delta 9 THC - Shrooms - 40MG
Product Info
Now you can experience the magic of Shrooms with Shrooms Delta 9 THC Gummies, specially formulated with all-natural, hemp-derived Delta 9 THC. You'll enjoy two bites of the most sought-after cannabinoid in the world, sprinkled with magic and placed into a to-go pouch that you can take anywhere! With a bit of mushroom extract for a smooth and subtle buzz, our hemp-derived delta 9 THC will keep your head clear and your body floating. It's 40mg of magic — Shrooms combined with the power of Delta-9 THC in one unique, to-go pouch.
These non-GMO, third-party certified Delta 9 THC gummies offer you a legal high that you can't find anywhere else. But be careful because it's an incredible experience that varies with each user, so dose carefully. This is the real deal, delta 9 THC! It's a legal high not currently available in many places! So enjoy it and relax on your terms. Shrooms bite-size Delta 9 THC gummies let you bask in this experience like no other.
With only two gummies per pack, you'll have to decide whether or not you want to share. Try Shrooms delta 9 THC today. It's 20mg each, with 10mg delta 9 THC and 10mg CBD per gummy. The mix gives you a smooth combination that balances your high. You won't be disappointed! And the best part is we test all our products, so you know you're only getting the best.
Strength Per gummy
20mg/gummy
Delta 9 Per gummy
10mg/gummy
Light Corn Syrup (Corn Syrup, Salt, Vanilla), Sugar, Water, Organic Cordyceps, Organic Lion's Mane (Hericium Erinaceus), Organic Reishi (Ganoderma Lucidum), Gelatine, Modified Corn Starch, Propylene Glycol, Maltic Acid, Natural & Artificial Flavours, Lorann Oil's Raspberry Flavor, Cane Syrup, Honey, Citric Acid - Adm, Sweetener (Maltodextrin, Sucralose), Water, Sugar, One Or More Of The Following U.S. Certified Colors: Red #40, Red #3, Yellow #5, Yellow #6, And/or Titanium Dioxide, Modified Corn Starch, Vegetable Gum, Citric Acid, And Less 1/10 Of One Percent Sodium Benzoate And Potassium Sorbate (As Preservatives), Sodium Benzoate, Hemp Derived CBD and Hemp Derived Delta-9 THC extract.
Active Ingredients
Delta 9 Products are all-natural, hemp-derived cannabinoids made popular because of their bold, buzzy, and legal high. These products are available in many forms, including gummies, chocolates, and vapes. Most people enjoy Delta 9 Products for their ability to enhance your mind.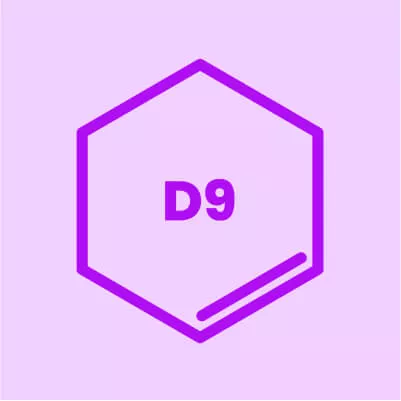 CBD Products are all-natural, hemp-derived cannabinoids made popular because of their wellness properties. These products are available in many forms, including creams, gummies, and capsules. Most people enjoy CBD Products for their ability to help maintain wellness.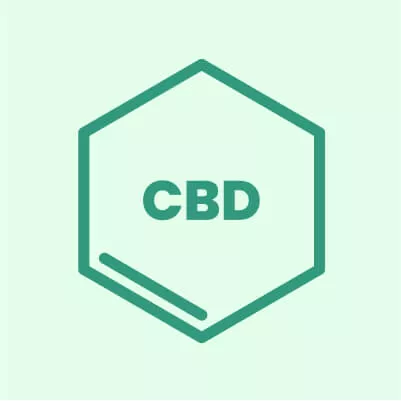 Frequently Asked Questions
Do CBD gummies work?
Yes, cbd gummies are a great way to take cbd. they come up slow and last long so make sure you don't take too many because you think they're not working. Once they kick in you'll start to feel great!
Are CBD gummies legal?
Yes! CBD gummies are legal. When Congress passed the Farm Bill in 2018 they legalized hemp and CBD, in turn making all CBD gummies legal. So now you can enjoy all of your favorites without worry!
Does CBD edibles show on a drug test?
CBD edibles shouldn't show up on a drug test. However, there is always a slight chance that a false positive might appear, especially if you use full spectrum cbd.
What's the best dose of delta 9 per gummy?
The answer to this depends on the product. The best dose of delta 9 per gummy depends on the strength of the product. Many of our delta 9 gummies include CBD to balance out the buzz. So, with 600mg gummies you get 20mg per gummy, which is 10mg of delta 9 and 10mg of CBD. 
We inform you about the dose on each product page. In general, your best bet is to start low and slow. Take a low dose and increase slowly until you reach a peak that works for you. You can always take more but you can never take less.
Can you explain how to take CBD gummies?
All jars and pouches of cbd gummies have serving size instructions on the back. Follow the serving size instructions and remember to go slow. CBD gummies come up slow but will last long, so don't take too many!