October 14, 2019
You Won't Believe What's in Our October Box-of-the-Month!
There are so many CBD products on the market, the question is not whether to try out a new product but how many can I afford on one paycheck.
To help with this indecisiveness, or decision fatigue, check out Diamond CBD's October box of the month offering products at more than 50 percent off!
This month's box is chock full of new products. Gummies and candy to taste, a bath bomb to relax and slippers to pamper yourself. Plus, enjoy Diamond CBD's Swag Slippers, a gift to help you rep your favorite CBD brand. Get the October box so you can enjoy yourself and some CBD in a variety of forms.
This month's box is a steal with over $200 worth of goodies inside. Let's check it out!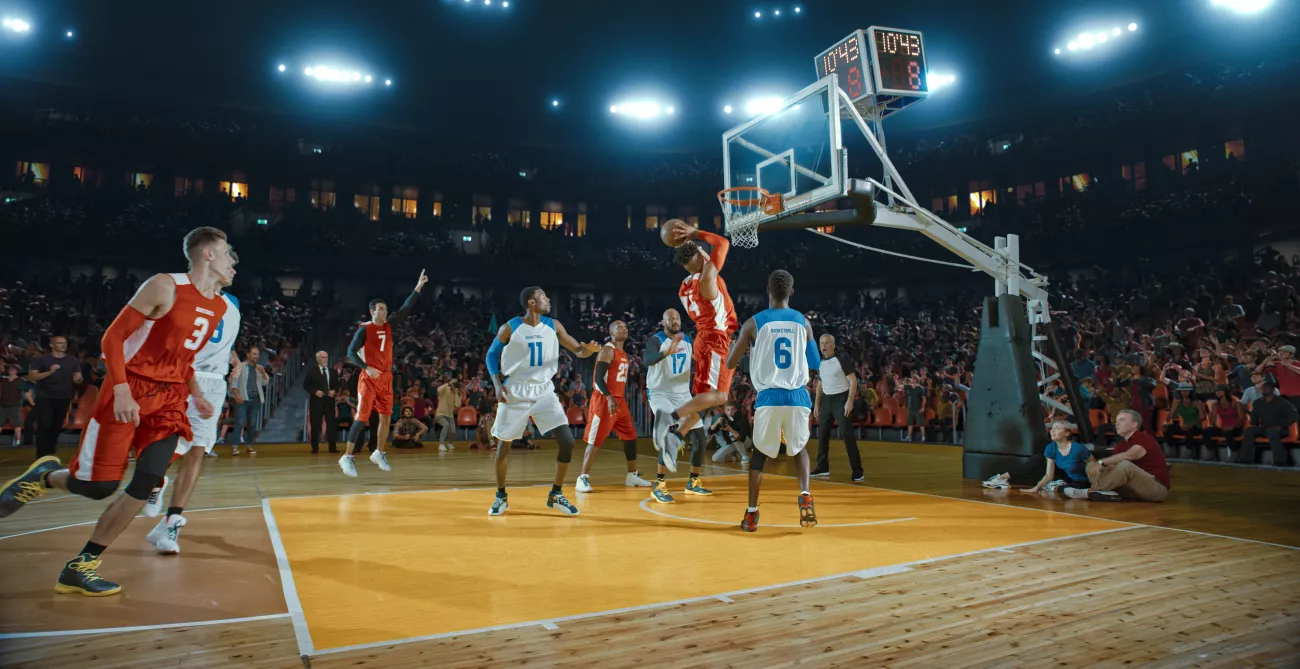 Lawrence Taylor - Pain Master CBD Cream - 500 mg
Take your workouts to the next level with a recovery CBD cream.
Athletes all over the world are adding CBD to their exercise recovery routine. While the U.S. anti-doping agency reminds users that CBD is not FDA approved and therefore not allowed, the NFL is considering allowing CBD for athletes. The World Anti-Doping Agency removed CBD from the banned substances list, and leaders in the NBA indicate that perhaps a change of the collective bargaining agreement should include CBD.
It comes as no surprise that Lawrence Taylor, retired linebacker for the NFL with two Super Bowl Titles, ten Pro-Bowls, two-time National Football Conference Player of the Year awards, and Hall of Famer, developed a CBD cream specifically designed for athletes. 
"I am a firm believer in the vast range of beneficial attributes that CBD delivers for joint pain and headaches. Since I have incorporated CBD to my daily supplements, even I have been taken aback by the positive impact it has had on my overall quality of life." Taylor said about his partnership with Potnetwork, Holdings. Inc. 
Try the Pain Master Cream for yourself in the October box of the month.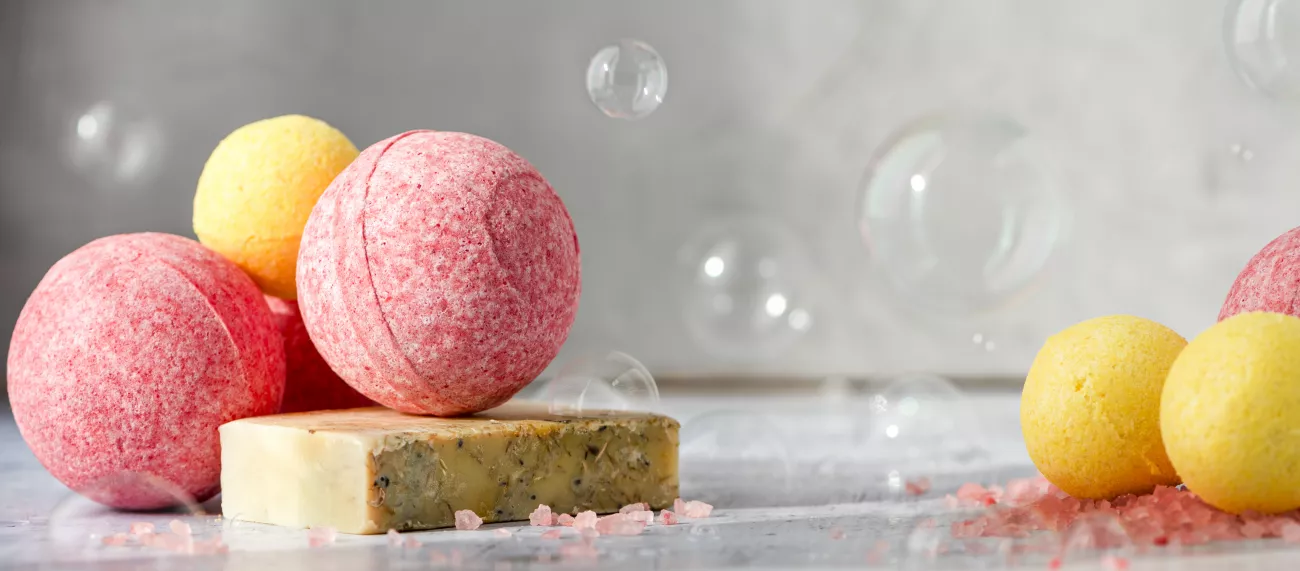 Meds Biotech CBD Bath Bomb - Citrus & Snow Drops - 100 mg
CBD bath bombs are the best way to pamper yourself with CBD. Drawing up a hot bath with a glass of wine at the end of a long week reaches the next level with a fizzy, soothing, CBD-infused bath bomb. 
Meds Biotech CBD Bath Bomb comes in a dozen different scents, and the October Box of the Month introduces a new flavor: Citrus & Snow Drops.
The skin is our biggest organ, and it's full of pores that take in the environment around us. That's why CBD bath bombs are a great way to let your whole body enjoy CBD. With ingredients like grapeseed oil and high-quality CBD, this bath bomb will leave your skin silky and soothed.
At 100 mg of CBD, it is excellent for beginners or for a low-level CBD experience to add to your other CBD routines. 
CBD Infused Honey Sticks - Strawberry Flavored - 50 mg (5 Pack)
Honey is a superfood. It's rich in antioxidants, is a supreme sweetener without the negative aspects of refined sugar, and in the past, before modern medicine, was used to sanitize and seal wounds. It's a very impressive substance.
Honey is also a great way to deliver other medicines and supplements because of its sweet flavor and ability to incorporate other substances into its sticky viscosity. 
Honey obscures the terpene flavor of CBD and makes it easier to add to your day. CBD honey sticks can be spread on toast, drizzled in coffee or tea, or eaten straight from the stick itself.
Just like the honey sticks we ate as kids, these adult-honey sticks infused with 50 mg of CBD each are a perfect way to get your daily dose of CBD.
Chill Gummies - CBD Infused Rainbow Bites - 150 mg
Gummies are the most significant development in the CBD market. Chill Gummies, made in the U.S. from industrial hemp CBD are a super fun way to be on-trend.
These rainbow flavored gummies have not only CBD but also melatonin. Melatonin is the substance your body produces to tell the rest of your internal processes that it's time to sleep. If you're jet-lagged or just struggling to sleep through the night, these gummies are sure to help you get back on schedule. 
These are Gelatin free gummies; they're suitable for vegetarians looking to avoid gelatin.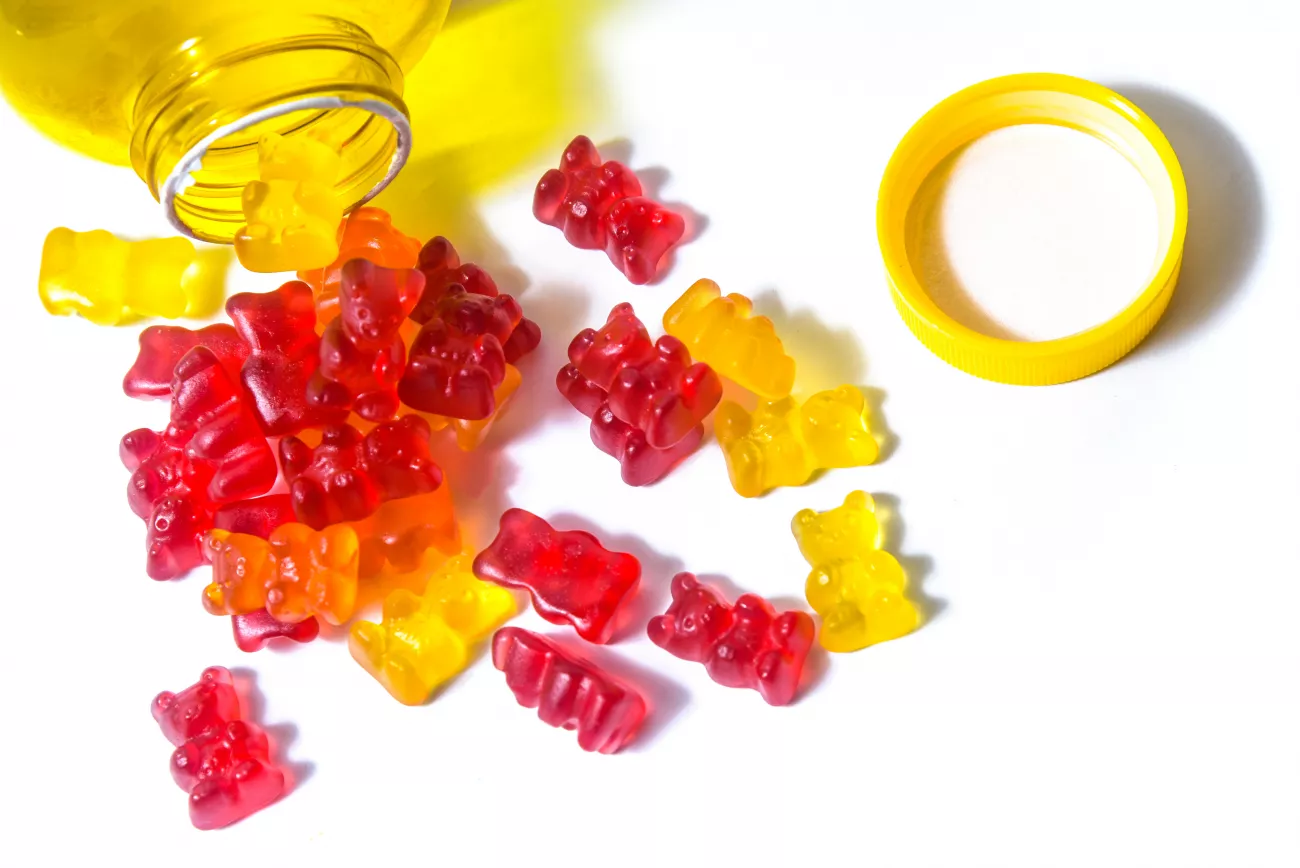 Relax Gummies - CBD-Infused Sour Gummy Bears - 500 mg
Imagine smashing up gummy bears with Sour Patch Kids, add a little CBD, and you've got Relax CBD-Infused Sour Gummy Bears — the ultimate adult snack. A THC-free bag of gummy goodness made from industrial hemp, these white grape flavored gummies are great for enjoying a relaxing evening to yourself or sharing with friends at the movies.
With 500 mg of CBD, these bears are extreme strength CBD. Similar to the Chill Rainbow Gummies, the Relax Gummy Bears combine relaxing hemp-sourced CBD with melatonin for maximum relaxation.
If you've never tried a CBD gummy, these Sour Gummy Bears are a great way to get acquainted. They're some of the most popular products on the market and a delicious way to treat yourself to some CBD.
The Sour Gummy Bears are not suitable for vegetarians trying to avoid gelatin, but with their white grape flavor, they're great for a sweet and relaxing treat.
Relax Full Spectrum CBD Oil - 50 mg
Last, but certainly not least, no CBD goody box would be complete without a bottle of pure CBD oil. 
The Relax Full Spectrum CBD Oil at 50mg is made from 100% U.S.-grown hemp, guaranteed to have less than 0.3 percent THC.
Relax's products are designed to do precisely what the name suggests — relieve tension and bring wellness and relaxation to your everyday life. 
This CBD oil comes with an oil dropper so you can choose your perfect CBD dosage amounts every time. It's best absorbed with just a few drops under the tongue but can be added to whatever food or drink you usually take with CBD.
The best part is that with third-party lab tests certifying this oil at 50 mg of CBD, you're guaranteed to get just the right amount of CBD every time.