Delta 8 vs. delta 9 is the big question these days. In the cannabis community, something is causing a stir — well, a few things. Cannabis or delta 9 is becoming legal in more and more states. On top of that, delta 8 is growing in popularity. So no, it is not the latest invention in terpenes or flavonoids or the newest strain of whole flower CBD that everyone is talking about. It is Delta 8 THC and cannabis, two cannabinoids with a psychotropic high that is legal to various degrees. These two compounds are currently the most talked about cannabinoids worldwide.
But just how popular — and legal — are they?
What exactly is Delta 8 THC, and how does it compare to Delta 9? Indeed, delta-8-tetrahydrocannabinol is not as well known as delta-9-tetrahydrocannabinol, and you may not know as much about either as you do CBD. But both have something that few cannabinoids can offer — a mind-altering high that calms and relaxes. Why are people in the cannabis community so excited about these novel cannabinoids? And why are so many manufacturers expanding their options?
When it comes to delta 8 vs. delta 9, these are the two most popular cannabinoids. But what exactly does that mean? Well, let's find out.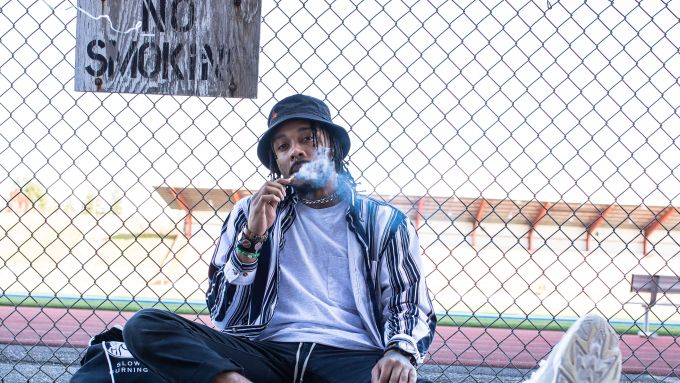 What Is the Difference Between Delta 8 & Delta 9?
Did you know that Delta-8 THC is the only cannabinoid with a psychotropic high that is 100% legal? That leads us to the bigger question, what is the difference between delta 8 THC and delta 9 THC?
First, cannabis dispensaries can offer a wide variety of delta 9 products in their stores — at least in states where the compound is legal. Still, it's easier to obtain delta 8 because it is federally legal. Delta 8 is a less potent cannabis compound with a similar psychoactive effect to delta-9 THC. Thanks to the Farm Bill, passed by Congress a few years ago and which legalized hemp, delta 8 has found immense popularity.
But the latter isn't legal everywhere, as many states have enacted restrictions on the drug. Sound confusing? It is!
Both D8 and D9 can produce intoxicating psychoactive effects, depending on their quality, quantity, and other factors. Delta 8 THC and delta 9 THC are similar in many ways, but they also have some crucial differences that you should be aware of before consuming.
Delta-9-tetrahydrocannabinol is a psychoactive compound found in cannabis. It has been demonstrated to have psychotropic effects on its users. When you smoke delta 9, you get high. Delta 9 is what we refer to when we speak of cannabis (or weed). 
On average, the effects of THC last around two hours and take anywhere from ten to thirty minutes to kick in. Ingestion of the cannabinoid stimulates the brain cells and causes a release of dopamine, which is why the compound is closely associated with feelings of euphoria. 
It is worth noting that delta 9 is thought to have the following properties:
Helps with pain management
Relieves the symptoms of insomnia
Increases or stimulates appetite
It gives users a high (and a potent one at that)
Assists in the direction of anxiety and stress
In hemp plants, delta 8 is considered a mild cannabinoid, though it is a close relative to delta 9. Due to its lower THC concentration than its counterpart, delta 8 has a much milder effect than delta 9. Likely, delta 8 will not be as substantial as some of its more powerful cousins, but if you let your guard down, you will get pretty high.
Delta 8 is naturally occurring, but unlike other cannabinoids such as delta 9, it is only found in trace amounts in cannabis and hemp plants. To meet the ever-growing market demand, manufacturers have found a way to produce it in large quantities — better living through chemistry, as they say!
On the other hand, both compounds have side effects, the most notable being paranoia and anxiety. It's much worse with delta 9 though it can occur with delta 8, too, if taken in large amounts.
Here's a complete rundown:
Delta 8 vs. Delta 9

| Compound | How It's Made | High | Side Effects | Legal |
| --- | --- | --- | --- | --- |
| Delta 8 | Occurs naturally | Mild | Subtle Anxiety (if taken in large amounts) | Federally (see individual states) |
| Delta 9 | Occurs naturally, made in large quantities in labs | Potent | Paranoia, Anxiety, Red Eyes, Dry Mouth | Only in certain states |
Delta 8 vs. Delta 9 High
Both delta-8 and delta-9 cause users to feel a psychotropic high. But what's the difference between the two? Well, we know for a fact that delta-8 has a lower potency. Some users, at least anecdotally, say it's a more enjoyable high. There is even some research to back this up, with some old studies noting that delta-8 is less potent and sedating than delta-9. 
Of course, as always, it all depends on the user. And some reports do vary.
Delta-8 products can have different effects based on their dose and strength. Some say delta-8 is just as potent as delta-9. Others argue it is much weaker, resulting in a clear-headed body high without feeling too heavy.
Users get high with delta 8, but it is not as intense as delta-9 THC. The high you get from delta-8 THC is much milder than delta-9 THC, which is known for its severe and intoxicating effects that induce euphoria. But what accounts for the difference?
Well, when delta-8 is ingested, it metabolizes differently. You feel the effects immediately if delta-8 THC is ingested sublingually or inhaled. In contrast, when delta-8 THC is ingested, it undergoes second-pass metabolism, transforming it into a THC metabolite called 11-hydroxy-THC. The same happens when you consume delta-9. Why do we mention this?
In most cases, delta-8 products are sold at a dose two to three times higher than delta-9 products because it has about half the strength of delta-9. Still, how high you get depends on the amount taken and the user. If you are consuming delta 9 or delta 8 for the first time, you should take a low dose and gradually increase your intake until you get the desired results. You can start with a low dosage and gradually increase your dose.
Delta 8 vs. Delta 9 Legality
Both delta 9 and delta 8 are legal and not legal in their own ways. Delta 9 is legal in many states but not at the federal level, while thanks to the 2018 Farm Bill, which legalized hemp, delta 8 is legal at the federal level. However, the latter is banned or restricted in several states.
We're used to everything fun and worthwhile being illegal, so it is a shock to everyone to know that Delta 8 THC is federally legal. However, thanks to the Farm Bill of 2018, hemp-derived Delta-8 has become legal. The DEA is not happy with the current situation, but they can't do anything about it now. 
It is always possible for things to change. As long as there are different ways through which Delta-8 THC can be extracted, it is still a legal gray area. And since Delta-8 THC can be removed in various ways, there is a chance that the DEA will attempt to make all Delta-8 illegal in the future. For example, Delta-8 can be extracted from both cannabis and hemp. Even though it's the same compound regardless of where it comes from, it's illegal if it comes from the former; legal from the latter. Go figure!
And, as we noted, delta 8 is restricted in many states. The following states have placed restrictions on or outright banned delta 8:
Alaska
California 
Colorado
Connecticut
Delaware
Idaho 
Iowa
Louisiana
Maryland
Michigan
Minnesota
Montana
New York
Nevada
North Dakota
Oregon
Rhode Island
South Dakota
South Carolina
Utah
Vermont
Laws surrounding delta 9 are a bit more complicated. It is illegal at the federal level but legal in many states. Some have made it legal for medical purposes, others for recreational. The following chart shows the status of cannabis in each state:
Cannabis Legality by State

| State | Recreational | Medicinal | Decriminalized |
| --- | --- | --- | --- |
| Alabama | No | Yes | No |
| Alaska | Yes | Yes | Yes |
| Arizona | Yes | Yes | Yes |
| Arkansas | No | Yes | No |
| California | Yes | Yes | Yes |
| Colorado | Yes | Yes | Yes |
| Connecticut | Yes | Yes | Yes |
| Delaware | No | Yes | Yes |
| District of Columbia | Yes | Yes | Yes |
| Florida | No | Yes | No |
| Georgia | No | No* | No |
| Hawaii | No | Yes | Yes |
| Idaho | No | No | No |
| Illinois | Yes | Yes | Yes |
| Indiana | No | No* | No |
| Iowa | No | No* | No |
| Kansas | No | No | No |
| Kentucky | No | No* | No |
| Louisiana | No | Yes | Yes |
| Maine | Yes | Yes | Yes |
| Maryland | No | Yes | Yes |
| Massachusetts | Yes | Yes | Yes |
| Michigan | Yes | Yes | Yes |
| Minnesota | No | Yes | Yes |
| Mississippi | No | Yes | Yes |
| Missouri | No | Yes | Yes |
| Montana | Yes | Yes | Yes |
| Nebraska | No | No | Yes |
| Nevada | Yes | Yes | Yes |
| New Hampshire | No | Yes | Yes |
| New Jersey | Yes | Yes | Yes |
| New Mexico | Yes | Yes | Yes |
| New York | Yes | Yes | Yes |
| North Carolina | No | No | Yes |
| North Dakota | No | Yes | Yes |
| Ohio | No | Yes | Yes |
| Oklahoma | No | Yes | No |
| Oregon | Yes | Yes | Yes |
| Pennsylvania | No | Yes | No |
| Rhode Island | Yes | Yes | Yes |
| South Carolina | No | No | No |
| South Dakota | No | Yes | No |
| Tennessee | No | No* | No |
| Texas | No | No* | No |
| Utah | No | Yes | No |
| Vermont | Yes | Yes | Yes |
| Virginia | Yes | Yes | Yes |
| Washington | Yes | Yes | Yes |
| West Virginia | No | Yes | No |
| Wisconsin | No | No* | No |
| Wyoming | No | No | No |
*allow CBD oil
Delta 9 Gummies Derived From Hemp Are Now Legal
As we all know, hemp is legal in the U.S. How are hemp-derived delta 9 gummies legal in the United States? More simply, it is because hemp is used to make these products, not marijuana.
It all comes back to the 2018 Farm Bill. Again, back then, Congress legalized hemp, including all its derivatives. The bill defines hemp as any cannabis sativa plant containing less than 0.3% THC. Now, this is where the fun part comes in. Some people say there is a loophole in the law, and others say it's just a straightforward reading. However, according to the Farm Bill, manufacturers can use CBD to convert it into other cannabinoids.
CBD can be converted into other cannabinoids in a lab, such as a delta 8, delta 10, HHC, and THCO. These are all naturally occurring cannabinoids, and what these scientists create isn't synthetic — it all sits in this in-between area.
In the same vein, delta 9 THC, derived from hemp, is refined as long as it does not exceed the 0.3% THC limit. As a result, even though most delta 9 products are derived from hemp and not marijuana, the two products are almost identical except for the plant from which they are derived, making them almost similar. The big difference is the strength—Hemp-derived delta 9 caps out at 0.3%.
So, delta 9 is legal because of the passage of the Farm Bill. In addition to the fact that hemp-derived delta 9 is currently federally legal in the United States in its many forms, any compound derived from hemp is also legal in the United States.
What Is Delta 8?
Even though delta-8 is less famous than delta-9-tetrahydrocannabinol and less known than CBD, it has something few other legal cannabinoids offer - a smooth high without anxiety!
But what is Delta 8, and how does Delta-8 THC work? 
Among all the psychoactive cannabinoids, Delta-8 THC is the only one completely legal. (Then the answer to that last one is no.)
Out of almost 100 cannabinoids in hemp, there are four major ones, including THC, CBD, cannabinol, and Delta-8. As we said, there are over 100 in total. It's a minor cannabinoid in relatively low concentrations in hemp plants, but it packs a punch. 
A Cannabis derivative known as Delta-8 is a form of THC similar to its more famous cousin, marijuana. However, unlike marijuana, Delta-8 is 100 percent legal, which means you can purchase it without worry and enjoy it without worrying that you are breaking the law.
Is there anything else we know about Delta-8? Well, Delta-8 is not produced by cannabinoid-synthesizing enzymes. Delta-8 is a debased form of THC. Instead, Delta-8 is created when THC is stored in the cannabis plant and degrades over time. After a period, Delta-8 is formed.
Delta-8 creates a psychoactive high.
Delta-9 THC has many similarities but is not the same. People are flocking to this compound for its high, even though it has several unique benefits, some similar to CBD. Its exceptional properties pale compared to the real story: you can bring a group of friends over and relax. But how does it work? 
Because of this, Delta-8 produces a more subtle high, as the compound binds differently to the CB1 receptors, making it a completely different experience from other cannabis compounds.
Delta-8's unique binding affinity gives it a smooth and subtle high, unlike any other cannabinoid.
In the Endocannabinoid System, Delta-8 THC works similarly to cannabis.
It provides users with a new, novel cannabinoid that gives them the benefits of both cannabis and hemp in a way that makes them feel as if they are floating on clouds because it is a happy medium between THC and CBD. While keeping a clear head and staying on task, users can experience a mind-blowing buzz.
In anecdotal reports, people with Delta-8 report less anxiety and an easier time handling daily duties. This is because Delta-8 binds to CB1 receptors differently from THC, giving it a smoother, more streamlined high.
The entourage effect: Does Delta-8 THC work well with terpenes, flavonoids, and other cannabinoids? Although some users swear it does, we're still unsure. As a matter of time and some more research, it could be up to the individual experience.
Delta 8 Benefits
Delta 8 has several benefits, much like CBD and other cannabinoids enjoyed by users on the legal market. Some of those benefits include:
Pain relief
Getting a better night's sleep
An increase in appetite
Reduced inflammation
Psychotropic high of a mild nature
Delta 8 Risks
However, like all cannabinoids, delta 8 is not without risk. Still, these risks are minimal, mainly when delta 8 is used in moderation. The risks associated with delta 8 include:
Dry eyes
Cottonmouth
Restlessness
Anxiety (mild)
Rapid heartbeat
Confusion
Nausea and vomiting
Should you experience any of these side effects, stop using immediately.
What Is Delta 9?
Delta 9, Delta 9 THC, or just THC, is what we typically consider cannabis. We call it many names, including pot, weed, Maryjane, and so much more. It makes you feel euphoric because dopamine is released when it is taken. It takes about 30 minutes for it to take effect and lasts about two hours.
People love Delta 9 THC because of its high benefits. Delta 9 is used for many reasons; the key among them is its medicinal properties. 
But what does delta 9 THC feel like? 
Someone who is used to CBD products, which do not produce the "high" feeling associated with marijuana, may be in for a shock the first time they try delta 9. The truth is it depends on the user. The intensity varies widely between users based on age, weight, tolerance, and other vital factors.
Many people use cannabis (or delta 9) to help with appetite, as it is a great appetite stimulant (think of the munchies). Delta 9 from cannabis has been used to help people with pain, restlessness, glaucoma, and myriad other issues. Of course, this is very different than delta 9, which is derived from hemp.
On the other hand, delta 9 products can also cause anxious thoughts, nausea, mental fogginess, and paranoia if consumed large enough. In other words, delta 9 has many benefits and risks, just like delta 8. To sum them up:
Benefits of Delta 9
Having a relaxing feeling
Anxiety is reduced
Increased appetite
Happiness or exhilaration
Psychotropic high with strong effects
Risks of Delta 9
Having anxiety
Sense of paranoia
Feeling sleepy
A feeling of confusion
Dry mouth
What's the Best Dose of Delta 9?
The good rule of thumb for dosage is to start low and build up to the right amount for you. Dosing can be somewhat difficult, and it's not an exact science, but it is most often divided into three main categories.
A dose of 5mg is recommended for beginners with low tolerances 
The recommended dosage for casual users with a moderate tolerance is 15mg 
Those with a high tolerance can take anywhere upwards of 15mg
It may take trial and error to reach the correct dose, but it will be worth the effort once you get your sweet spot. The dosage depends on many individual factors, such as tolerance, weight, and delivery method.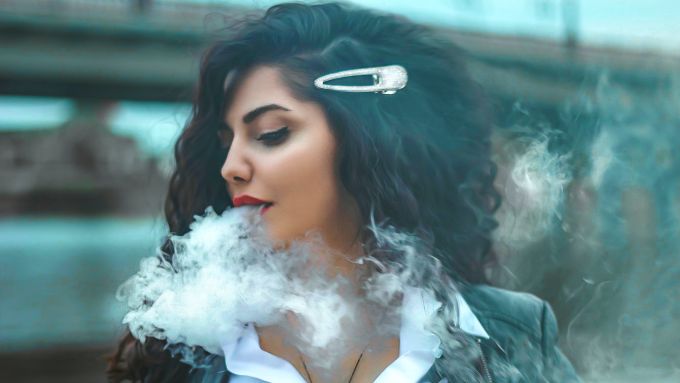 Can Delta 8 Make You Fail a Drug Test?
Does Delta 8 show up or pop positive on a drug test? The simple answer is yes. 
Of course, it's not always accurate, and false positives are common. But the thing is, drug tests don't detect THC in your body. They detect byproducts that indicate you've used them. Here's how it works:
In the scientific world, a metabolite of THC called 11-Nor-delta9-carboxy-THC (THC-COOH) is detected by an immunoassay using antibodies. The Delta 8 metabolite can be detected with a standard drug test, so that's good to know. Most mandatory drug tests follow SAMHSA guidelines.
So, using Delta 8 may detect traces of Delta 9 since they contain similar compounds.
Delta 8 vs. Delta 9: A Scientific Perspective
An important thing to remember is that, from a scientific standpoint, studies show that delta 8 and delta have many similarities and differences. Both compounds are made up of carbon, hydrogen, and oxygen. However, the arrangement of these elements is different in each. 
This is because delta-8 THC and delta-9 THC can activate the body's CB1 and CB2 cannabinoid receptors, including those found in the central nervous system, which can have both positive and negative effects.
The activation of the CB1 receptors can have several other benefits in addition to reducing pain, improving sleep, increasing relaxation, calming an overactive nervous system, improving appetite, protecting and healing nerves, and preventing sensory overload, among other things. In addition to calming an overactive immune system and reducing inflammation, the CB2 receptor is primarily responsible for improving the well-being of many chronic illnesses.
Several side effects can occur when excessive stimulation of the CB1 receptor occurs, such as lethargy, disorientation, anxiety (including panic), dry mouth, rapid heartbeats, and a lack of coordination, in addition to these effects.
Although edibles, topicals, and other preparations of delta-9 THC do require an extraction process, you can smoke it or vape it in flower (bud) form without any need to extract it at all. However, it is essential to remember that delta-8 THC is almost always synthesized, removed, and purified from cannabis-derived CBD.
Final Thoughts: Delta 8 vs. Delta 9
Delta 9 is one of the most prevalent cannabinoids on the planet. However, delta 8 is quickly gaining ground due to its ease of accessibility. Which one is right for you depends on many different factors. We know that both have numerous benefits and offer users a substantial psychotropic high. So give delta 8 or delta 9 a try today!