November 9, 2020
Delta-8 Guide: Experience the Buzz
The cannabis community is nothing but innovative, and that creativity streak has only blossomed over the past few years. From cultivating hemp-derived cannabidiol to legalizing cannabis across the United States, activists and entrepreneurs have turned a once underground product into a popular consumer item enjoyed by almost everyone in the mainstream marketplace. Now, the industry continues that step further, bringing consumers the latest cannabinoid to hit store shelves — Delta-8. It's a pure, innovative, hemp-derived cannabis derivative that gives users a mild, but enjoyable psychotropic high.
How is this possible? It's because of continued research and innovation in the cannabinoid space itself. Delta-8 THC is a breath of fresh air, giving cannabis enthusiasts everywhere a new way to enjoy an old friend. Not only can users experience a buzzy, but safe high in the comfort of their own homes, but they can do so without having to worry about any consequences. This new cannabinoid is a revelation in plant-based consumables. 
But what is Delta-8 THC? Moreover, why is it so popular, and why does the cannabis community hold it in such high regard? More importantly, how is it possible for Delta-8, a cannabinoid that causes a psychotropic high, to be legal?
Or, better yet, how is it possible for Delta-8 to be legal for now?
That's right. The Drug Enforcement Administration will probably do everything it can to take Delta-8 off store shelves. Everyone's favorite three-letter agency, already not known for loving anything cannabis-related, recently issued an interim final rule that could affect the hemp-derived CBD industry. Under that rule, partially processed hemp extract —leftover stuff that would never be sold to consumers — might still be thought of as a Schedule I substance under the Controlled Substances Act.
What does that have to do with Delta-8?
Well, buried within that rule is some tricky language calling for an end to the growing Delta-8 industry. The DEA writes:
"For synthetically derived tetrahydrocannabinols, the concentration of D9-THC is not a determining factor in whether the material is a controlled substance. All synthetically derived tetrahydrocannabinols remain schedule I controlled substances."
In short, the DEA is trying to place Delta-8 as a Schedule I substance. It's pure craziness and something that all of the cannabis community is closely monitoring. In fact, many in the industry are still prepared to fight.  
With that said, this guide will answer all of your questions about Delta-8 THC. We'll review:
What is Delta-8
Why is Delta-8 so beneficial
What type of Delta-8 products are right for me
And so much more
So sit back, grab your favorite Delta-8 product, and be prepared to learn. But hurry, because the DEA could be lurking over your shoulder!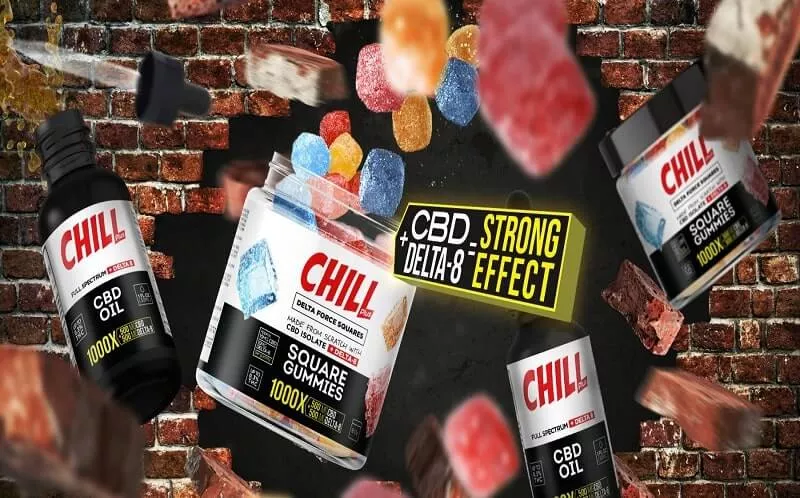 What Is Delta-8 THC?
Delta-8 THC is a novel new cannabinoid that's become extremely popular over the past few years. How popular? Well, CBD oil companies like Diamond CBD are now combining Delta-8 with CBD creating great new products like Delta-8 Gummies, Delta-8 Vapes, Delta-8 Oils, and more, all of which are balanced out with CBD. 
But what is Delta-8?
Delta-8 THC is a minor cannabinoid. Research shows that Delta-8 is considered by scientists to be a debased form of THC. But what does that mean? In scientific terms, it means that Delta-8 is not produced by cannabinoid-synthesizing enzymes. Instead, Delta-8 develops when THC, which is stored in the cannabis plant, degrades over time. After a period that THC becomes Delta-8. 
Because Delta-8 is found in such low quantities, it takes an extreme amount of skill to cultivate and extract the compound for mass consumption.
Researchers don't know much about Delta-8...yet. In careful quantities, we know that Delta-8 is safe, but we don't have as much information about it as we do Delta-9 THC and CBD. However, the information we do have on it is quite impressive and amazing. Delta-8 THC is closely related to its cousin cannabinoid, Delta-9 THC, which is probably why it's so popular these days. In fact, only a few atomic bonds differ between the two compounds, which is the reason both offer users a psychotropic high. Still, Delta-8's high is a bit more subtle and smooth. 
Users love Delta-8 for more than just its high. While a legal high is an amazing benefit, Delta-8 has a number of exceptional properties. Although Delta-8 is very similar to Delta-9, the specific mechanisms behind how it works are different. This is why Delta-8 has a much more subtle and smooth feeling. Delta-8 binds to CB1 receptors differently than Delta-9 THC does, which offers users a whole host of different benefits, many of which we're still learning about.
These different binding affinities make Delta-8 one of the cleanest experiences of any cannabinoids on the market today.
Delta-8 THC might enhance the entourage effect. According to research, the entourage effect, the overall body feeling that occurs when a combination of cannabinoids, terpenes, and flavonoids are taken together, might be even better when Delta-8 is added to the mix. Because Delta-8 is so similar to Delta-9, some researchers have hypothesized that it works better in conjunction with something like CBD rather than alone.

How Is Delta-8 Legal?
Many users are surprised that Delta-8 THC is considered a legal cannabinoid across most of the country. Yes, the DEA wants to take it away from the cannabis community — and, in fact, this could happen at any moment. But, for now, Delta-8 is legal, with some distinctions. 
How so? Well, call it a legal gray area; however, the truth is a bit more simple than that. Delta-8 is legal if it meets certain conditions. 
To explain, there are a few different ways that Delta-8 THC can be extracted. Delta-8 can be extracted from:
cannabis plants
hemp plants (containing less than 0.3 percent THC) 
Once you understand this, you can then begin to know when and how Delta-8 is legal. To explain:
If you live in a state where cannabis is legal, Delta-8 THC from cannabis is legal. 
Delta-8 THC from cannabis is illegal at the federal level throughout the United States.
Delta-8 THC from hemp with less than 0.3 percent THC is legal, barring any further issues with the DEA.
That's a lot to take in, right? Well, we're about to make it even more confusing because, at the end of the day, no matter where Delta-8 THC comes from, be it cannabis or hemp, all Delta-8 is the same. 
That's right, Delta-8 THC is the same, no matter from where it is extracted. It all has the exact same chemical structure. It's just because of the country's crazy mishmash of laws that everything is so confusing.
Of course, everything could change in an instant. With recent elections and other legislation, cannabis could become legal in your state, or Delta-8 could become or is already considered illegal. Who knows? Your best bet is to grab some as soon as possible.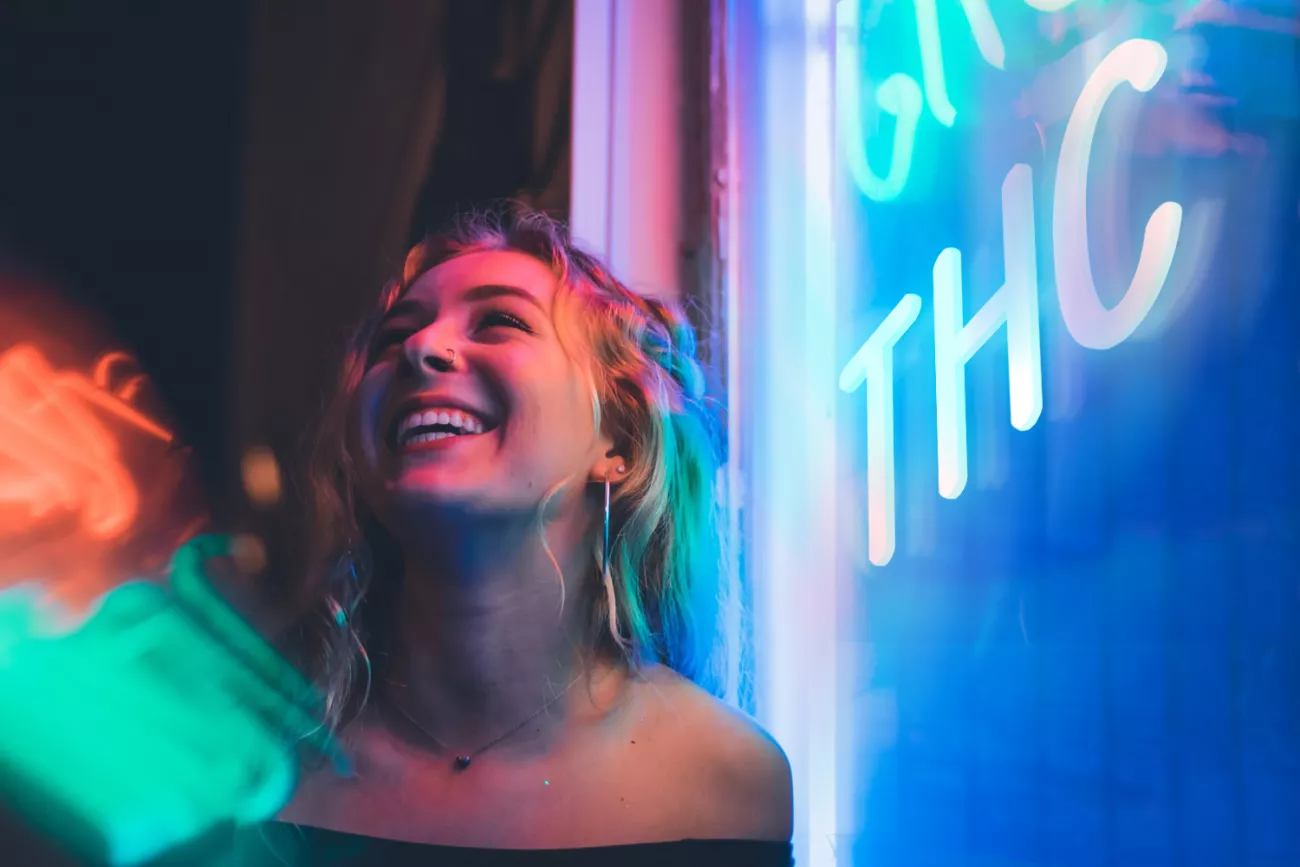 Why Choose Delta-8 THC?
As a new and exciting hemp-based compound, users are choosing Delta-8 for a variety of reasons. They're picking it not only for the fantastic psychotropic high that's completely legal but because it's safe as well. It's an amazing way to come together with friends to relax and have fun. Delta-8 binds to our CB1 and CB2 receptors, which has helped researchers learn so much about this new compound. People choose Delta-8 because, with varying degrees of success, they are finding that it is a real boost to their lifestyle. Delta-8 is a kick in the right direction, and that's something that we can allusion every once in a while.
So why Choose Delta-8? For so many reasons:
For a natural buzz
For a legal high
For a hemp-derived compound
For an all-new cannabinoid
For an exciting change to your everyday routine
For yourself
We know that the potential for Delta-8 is through the roof and that while research is only in its early stages, studies show that the possibilities are endless. Over the next few years, we expect to learn so many new and exciting things about this novel cannabinoid, which is why, when you choose Delta-8, you'll be at the forefront of something unique.
So choose Delta-8 today and see how incredible the buzz can be.
What Types of Delta-8 Products Can I Choose?
Our Chill Plus collection of premium Delta-8 products offers users a wide selection of high-quality, hemp-derived Delta-8 combined with our classic CBD isolate for a smoother high than ever before. And now, you have more options than ever before, from Gummies to Vapes to Oils. 
Choose one or choose them all. But remember, hurry! This legal high might not last!
Chill Plus Delta-8 Gummies
Now you can experience the world-class benefits of Delta-8, an amazingly unique, totally legal cannabinoid that offers you a one-of-a-kind, mind-blowing experience. Delta-8 is a derivative of its more famous cousin, Delta-9 THC, though it's only found in trace amounts in the cannabis plant. However, we've now been able to isolate and extract it, making it possible for you to experience a low-key but still powerful buzz.
Our Chill Plus Delta Force Gummies are delicious CBD Gummies, balanced out with CBD isolate to make your buzz smooth and steady. It's the perfect way to chill out with friends or enjoy an afternoon alone. 
Our Delta-8 Gummies come in a variety of flavors with strengths ranging from 500X to 4000X. You can choose from:
Delta-8 Sour Bears
Delta-8 Vegan Bears
Chill Plus Delta-8 CBD Oil
Now you can chill like never before with Delta-8 and finally see what all of the BUZZ is about. Chill Plus Delta Force CBD Oil is a premier select brand of pure, hemp-derived full spectrum CBD combined with the most talked-about hemp compound to hit the market in years, Delta-8. A derivative of Delta-9 THC, Delta-8, is an exciting new psychotropic compound with a smooth yet subtle high that will have you feeling extra chill. And now, we've balanced it out with our full-spectrum CBD to date to give you a unique experience that will have you floating on the clouds.
How is this even legal? Delta-8 falls into a legal gray area. When it's extracted from hemp under the right conditions, no one can stop us from selling it to you. But that doesn't mean they won't try. So hurry up and grab yours today while you still can, because who knows when lawmakers will try to end this party.
Chill Plus Delta Force CBD Oil combines 500mg of Delta-8 with 500mg of all-natural, hemp-derived full-spectrum CBD. Like all of our products, it's all organic and grown on non-GMO farms. We guarantee our CBD is the safest and purest around and back up those words by sending all of our brands through a rigorous third-party lab testing process. We recommend placing a few drops under your tongue to see what all of the BUZZ is really about.
Chill Plus Delta-8 Vape Cartridge
Delta-8, the next big cannabinoid, is now here! Chill Plus CBD Delta-8 Vape Cartridges are an uplifting, mood-boosting jolt to your system — a completely legal cannabis-like high delivered to you for your vaping pleasure. It's like nothing you've ever vaped before. 
Hemp-derived Delta-8 is legal and safe for consumption, inducing a mild psychotropic high that's the ideal way to chill out alone or with friends. And with Chill Plus Delta-8 Vape Cartridges, you'll find 900mg of pure, unadulterated Delta-8 combined with some of the sweetest, juiciest hybrid flavors we have available. It's pure bliss in a vape cartridge. But you'll want to hurry because, as with anything this novel, the federal government won't let this last. 
Our Delta-8 Vape Cartridges pack a powerful punch thanks to 900mg of Delta-8 THC. Much like its cousin Delta-9 THC, it offers you a bold and buzzy psychotropic high. But with Chill Plus, we're offering something more — four varieties of cannabis-like flavors that will leave you twisted. Chill Plus Delta-8 Vape cartridges are now available in Apple Fritter, Sour Diesel, Blue Dream, and Banana Kush. It's the most organic, authentic, and exciting way to chill yet.
Chill Plus Delta-8 Vape Cartridges contain 900mg of Delta-8 and come in a variety of delicious flavors. As with all of our products, it's lab-tested and approved for your safety — guaranteed to be a pure, unadulterated product with no synthetics. Our vape cartridges contain no Vitamin E Acetate whatsoever, and all of our lab results are available online for inspection. So take a puff and pass the Delta-8 while supplies last!