More and more athletes are being turned on to CBD oil's superpowers every day. It's being used by some of the world's most celebrated athletes - like Lawrence Taylor who helped us create our line of LT Pain Master CBD. And back in August of 2016, at a UFC 202 post-fight press conference, fighter Nate Diaz spoke candidly about vaping CBD. Check out the video below.
But there's still a little bit of "reefer madness" going around in the wide world of sports, and not every major sports organization is keen on the idea of allowing players to partake in this Liquid Gold oil that is CBD.
However, many top organizations are starting to see the light and realizing that pro athletes should not be deprived of the benefits of CBD just because some other variety of the species of plant has psychotropic properties (We're talking about marijuana, of course).
Here's a look at some of the pro sports organizations that are on board with the fact that CBD's anti-inflammatory and neuroprotective properties could be a godsend for some athletes.
CBD for Athletes and the World Anti-Doping Agency (WADA)
Recently, at the start of 2018, the World Anti-Doping Agency (WADA) officially removed CBD from its list of banned substances becoming the first major sports organization to acknowledge that CBD-rich hemp extracts used in CBD oil are not the same as marijuana. The decision to remove CBD from the list was made back in September of 2017. Not only was it great news for athletes, the move prompted debate about the rules regarding CBD in other sports organizations.
Today, thanks to that decision, thousands of athletes are now allowed use CBD without the fear of consequences.
Does CBD Help Athletic Performance?
Like any grassroots change where the people are on the frontlines, the players are leading the gradual embrace of CBD by pro sports. Rugby player Anna Symonds, who is a member of the USA Rugby Women's Premier League, says CBD has become integral to her performance on the rugby pitch. "At age 38, I'm in my nineteenth year of playing rugby." says Symonds. "Despite being ancient by the competitive standards of my sport, my physical conditioning and overall health are at the best of my adult life. I'm still competing at the top level of the U.S. domestic women's competition – and I'm convinced that [my use of] CBD and cannabis, along with a nourishing diet and regular therapeutic movement, are crucial to my success and longevity as an athlete."
In an essay for Project CBD, Symonds said she takes CBD before and after every game, as well as on a regular basis, plus she finds vape cartridges and CBD capsules "especially convenient for traveling."
Rugby, an intense and highly physical game, is far from the only sport where CBD is seeing growth. Many professional golfers use it as well. In fact, CBD is so big in golf that ESPN called it "golf's not-so-secret fascination."
According to ESPN, CBD is particularly popular in the PGA Champions Tour, which plays host to senior PGA players.
"Part of the reason CBD oil has been more popular early on in the Champions Tour," reports ESPN, "is because the players are older, with rapidly changing bodies, and are looking for ways to continue competing at a high level with their grueling schedules."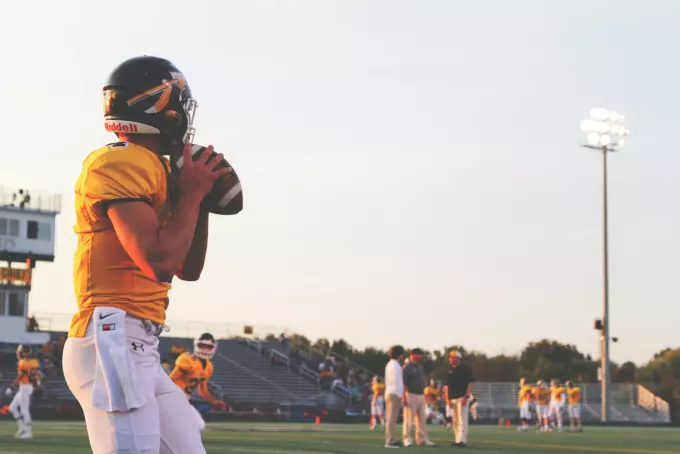 So, Is CBD Good For Athletes?
CBD may be growing in popularity among athletes, but it's even more popular among former athletes, many of whom have come out in support of it — signing partnerships with CBD brands, investing in CBD companies, and even starting a few companies of their own. Lawrence Taylor, the NFL Hall of Fame player and former linebacker of the New York Giants, partnered with Diamond CBD on a line of CBD products. Called "LT Pain Master," and emblazoned with Taylor's likeness on the packaging, the line is designed with the athlete in mind.
"Since I have incorporated CBD to my daily supplements, even I have been taken aback by the positive impact it has had on my overall quality of life. Upon thorough research, I have selected Diamond CBD to brand this new line because genuine potency is key for maximum effectiveness," Taylor said in a statement.
Can NCAA Athletes Use CBD?
The National Collegiate Athletic Association (NCAA) is known for having the strictest marijuana testing threshold. Although CBD is not listed on the NCAA Banned Drugs List, the rules state, "Any substance that is chemically related to one of the above classes, even if it is not listed as an example, is also banned."
However, during a meeting in December of 2017, the NCAA voted for a recommendation that would adopt WADA's list of banned drugs—which does not include CBD. This recommendation will need to see support from the NCAA governing members if it is to move forward, but it's a good first step.
In case you're wondering about CBD usage but you're not really into college sports, here are a few other sport leagues' opinions on the compound. 
CBD and the National Football League (NFL)
Football players often experience painful, sometimes debilitating, injuries. And opiates and anti-inflammatories are commonplace. Today, many current and former NFL players are pushing for more research on CBD as a potential treatment for pain and inflammation as well as for traumatic head injuries.
NFL commissioner Roger Goodell says he is opposed the use of recreational marijuana but is willing to defer to the league's medical advisors on the potential benefit of CBD.
The current NFL collective bargaining agreement expires in 2020. The renewal of this agreement provides an opportunity to list CBD as a separate compound from THC.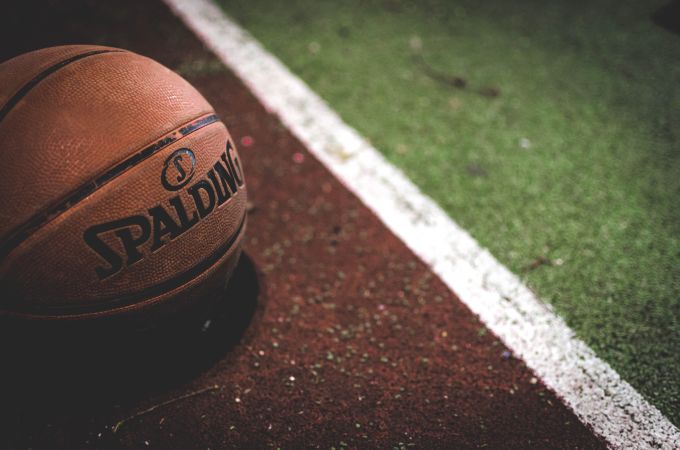 CBD and the National Basketball Association (NBA)
Former NBA star Al Harrington has been a strong proponent of the use of medical cannabis in sports and has his hands in medical marijuana businesses in three states. Harrington spoke to Player's Association President Chris Paul about the possibility of the union making a push toward removing CBD as a banned substance. He says that NBA management seems open to the idea. That's all we know about the NBA in regards to CBD at this time.
CBD and the National Hockey League (NHL)
Hockey is one if the most physically demanding sports. Like in the NFL, NHL team doctors often prescribe painkillers to keep players going. However, unlike the NFL, cannabis is not on the NHL's list of banned substances. However, players are still tested for cannabinoids under the NHL/NHL Players Association (NHLPA) Substance Abuse and Behavioral Health Program. There is no punishment for players that test positive for cannabinoids, but the results are submitted to the NHL/NHLPA committee for statistical review. If high levels of cannabinoids are found in a player's system, they may be ordered to undergo a mandatory assessment by a doctor.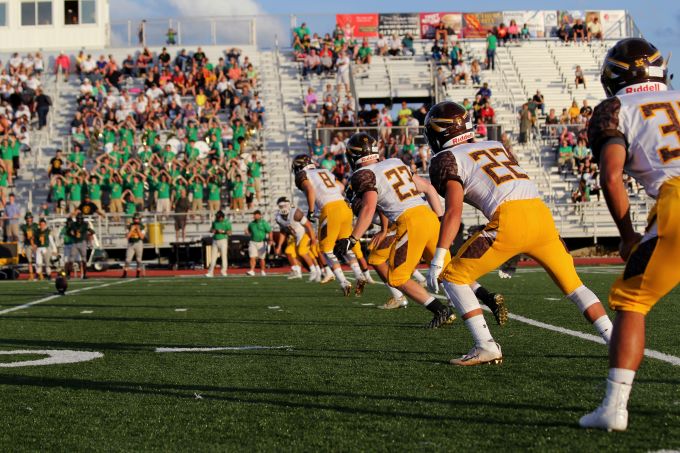 CBD and the Future Of Pro Sports
Since WADA changed its stance, many sports leagues have followed suit. A few years ago, the NFL's BIG3, the professional 3-on-3 basketball league that features former NFLers, announced they would permit the use of CBD among their players. 
"Despite many states around the country making efforts to decriminalize or legalize cannabis, both medicinally and recreationally, professional athletes who could benefit medicinally are prevented from doing so by outdated league mandates,'' BIG3 said in a news release.
"More than a dozen countries, including Canada and Israel, have approved CBD-based medications for both professional athletes and consumers,'' the BIG3 said. "In the U.S., the shift is beginning to happen as the medication is not only used for pain management but preferred over the powerfully addictive opioids and pain-relief drugs that are often the only other option.''
Even the National Hockey League Alumni Association sponsored a CBD study with 100 members. For the study, former players took a regimen of CBD pills for one year. The study investigated if and how CBD could be used to alleviate brain trauma caused by this notoriously rough sport.
Chronic pain management among former professional athletes is a significant problem, and these new advances in two of the nation's most prominent sports leagues are major news. However, some leagues are going further than just letting their former or alumni athletes explore the benefits of CBD. A few have opened the doors for their current athletes as well.
The PGA Tour doesn't ban CBD like it does THC, so players like Bubba Watson can publicly endorse it. However, the PGA does submit their regular players (although not their PGA Champions players) to drug tests, so players have to be sure they know what they're getting. That's why it is critical to choose a high-quality CBD like Diamond CBD, which independently tests all of its products for quality.
"There's so many CBD companies out there right now, that you might not know what's in it. So if you're on the PGA Tour, you better do your homework and make sure there's nothing in it that can give you a positive test," Scott McCarron told ESPN.
Meanwhile, the United Fighting Championship has partnered with a CBD company to study the benefits that CBD could have on their players, many of whom will participate. Unlike the NHL study, athletes currently in the UFC will be involved. About 30 UFC athletes have expressed interest in volunteering for the study; a UFC spokesperson told CNN Business.
It was the first study of its kind of the effects of CBD on professional athletes, Dr. Jeff Chen, director of UCLA's Cannabis Research Initiative, told CNN, and it could have wide-ranging applications.
Why is the UFC so open-minded about the benefits of CBD? In fact, the UFC has been one of the most cannabis-friendly of all the professional sports leagues, retired UFC fighter Frank Shamrock said while speaking on a Cannabis Business Summit panel hosted by CNN. It all boils down to the UFC being a newer league and, as such, they're a bit more experimental than the older and more established organizations, he told CNN Business.