Delta-9-tetrahydrocannabinol, more popularly known as delta 9, is the main psychoactive compound found in cannabis plants. Because marijuana is federally illegal and unlawful in many states, most users think that the compound is also illegal. When derived from hemp, however, it is legal at the federal level and also legal in some states. Even with the federal government's stance on hemp, however, many states have passed bans and restrictions on hemp-derived cannabinoids. But is the Lone Star State one of these states, or is delta 9 legal in Texas?
Is Delta 9 Legal in Texas?
Texas's cannabis legal landscape is constantly changing, making it somewhat difficult to fully understand where compounds like delta 9 stand in the Lone Star State. Before we jump into the state's hemp legislation, let's take a step back and dissect the Farm Bill of 2018, a piece of federal legislation that makes hemp-derived cannabinoids a possibility in all 50 states.
Originally signed into law by Donald Trump, the Farm Bill legalized the cultivation and production of hemp on the federal level. Also known as the Agriculture Improvement Act, this bill defined hemp as cannabis plants containing 0.3% THC on a dry-weight basis, while any cannabis plant containing more than 0.3% THC by the same standards is considered marijuana.
The Farm Bill legalized hemp and hemp-derived products, but it left marijuana's legal status unchanged. As of now, the plant remains an illegal schedule I controlled substance under the nation's Controlled Substances Act. This means that hemp and hemp-derived compounds are the only way for Americans to reap the benefits of cannabis federally legally.
But let's divert our attention back to the Lone Star State. Is delta 9 legal in Texas?
The answer is yes, delta 9 is legal in Texas according to House Bill 1325, which was passed a year after the federal government's Farm Bill. Signed into law in 2019 by Greg Abbot, HB 1325 is also referred to as the Hemp Farming Act of Texas. The bill defines hemp as any part of the cannabis Sativa plant, including its seeds, extracts, and cannabinoids. For hemp and hemp-derived products to be legal in Texas, they must have a limit of 0.3% THC on a dry-weight basis, just like under the Farm Bill. All hemp and hemp-derived products must be tested in a laboratory to ensure the legal amount of delta 9 THC contained in each hemp product does not exceed 0.3%.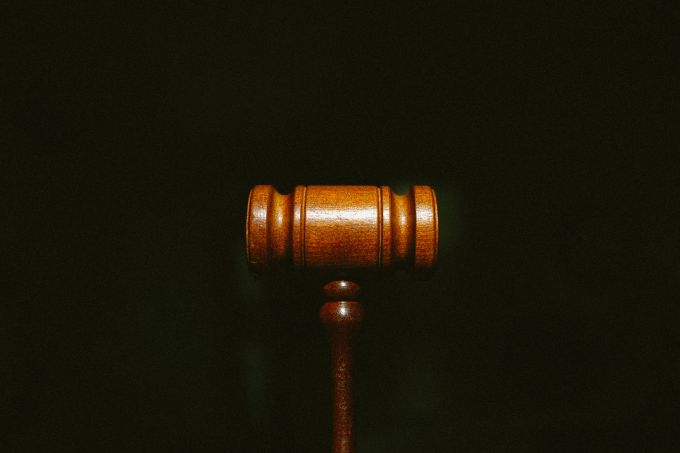 Shipping Delta 9 Products to & from Texas
The state of Texas has a Consumable Hemp Program which outlines rules and regulations to be followed by anyone wishing to sell or transport hemp products to Texas. There are a few criteria to be met by manufacturers and distributors seeking to enter the hemp-derived cannabinoid market in the Lone Star State.
Texas uses an online process to license consumable hemp manufacturers and distributors, as well as to register retail sellers of Consumable Hemp Products (CHPs). Sellers require a Retail Hemp Registration if they sell CHPs and don't make any changes to the products or their packaging, including adding names or logos, as well as if they sell CHPs online with no physical locations and don't make any changes to the products or their packaging. So, in other words, if you're selling hemp products in the state but aren't manufacturing them yourself, you need a Retail Hemp Registration.
A Consumable Hemp Product License is required if CHPs are manufactured, including preparing, compounding, processing, packaging, repackaging, labeling, and relabeling, as well as if a retailer white labels or private labels their CHPs or if CHPs are being sold wholesale.
Additionally, all applicants are required to submit fingerprints and background checks, as well as three major documents, including a completed Federal Bureau of Investigation Authorization Form, a Hemp Property Owner Letter, and a legal description of the property with accompanying coordinates.
According to a clarification of regulations published by USPS, hemp products can be legally and safely sent through the United States Postal Service within the country, which means that if you're looking to buy your delta 9 products online, you're free to do so. As a matter of fact, buying your hemp-derived delta 9 online is much better than buying them in person for a plethora of reasons. Let's go over a few of them.
It is very important for consumers to make informed choices about who manufactures hemp-derived cannabinoids because the FDA does not regulate the manufacturing or distribution of hemp-derived cannabinoids. If you don't know where to look, shopping online is the best place to start. Shipping delta 9 to Texas is legal, so you can find reputable companies regardless of where you are in the state.
One of the most important aspects of online stores is that they are often more transparent and legitimate than their local counterparts. The majority of online retailers provide full ingredient lists and third-party lab testing for their products, so you'll always know what you're ingesting. You can read online reviews from people all over the country, not just those in your area, to gain information about how these companies source and manufacture hemp-derived products.
There is also greater variety online than in physical stores. When you shop in person, you have to choose between what you see, try your luck elsewhere, or go home empty-handed. However, online, you can search through thousands of products until you find exactly what you need. You can look for hemp-derived products that meet all your needs, regardless of what kind you are looking for, from the comfort of your own home.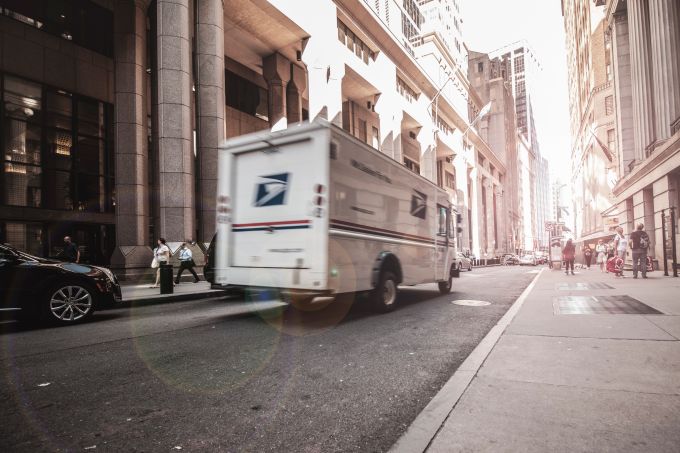 Delta 9 in Texas
While delta 9 derived from hemp is legal in Texas, the Lone Star State doesn't take kindly to any compound derived from marijuana used for recreational purposes. Possession of up to two ounces is considered a class B misdemeanor punishable by up to 180 days in prison, a fine of up to $2,000, or both. That said, several municipalities throughout the state have enacted legislature decreasing the punishment.
Still, recreational cannabis doesn't seem to be a potential reality in the near future for the state of Texas. In its place, the Lone Star State has hundreds of smoke shops, convenience stores, and even gas stations stocked with hemp-derived compounds like delta 9. While not as practical as having freely accessible dispensaries, being able to purchase hemp-derived products in person and online will have to suffice for residents of the state. But not all delta 9 is created equal, and users shouldn't buy hemp-derived compounds from just anyone.
Things to Consider When Buying Delta 9 in Texas
While many stores, from smoke shops to gas stations, sell delta 9 across the state of Texas, you can't just go around buying whatever you see from whatever store you're in. Making cannabinoids can be a dangerous process, and making sure that you obtain safe hemp products should be at the top of your priority list. Whether you shop in person or online, here are a few things to look out for when buying hemp-derived products, including the type of hemp used, avoiding bleach, the importance of third-party lab testing, and doing your own research.
For delta 9 to be legal in the Lone Star State, it must be made from hemp, but that's not all there is to it. Hemp plants are known for their amazing ability to absorb nutrients and toxins from their environment. It is important to find out what kind of hemp your cannabinoid retailer sources to determine if your product is contaminated with pesticides or herbicides. When purchasing hemp-derived products, ensure they are grown organically and do not contain chemicals or artificial additives.
In an attempt to make their distillates appear purer and of higher quality, some manufacturers bleach their distillates. Delta 9 distillates are never completely transparent, they are usually amber or pinkish in color. Cloudy distillates aren't a good sign either, but buying a crystal-clear distillate will definitely cause bleach to enter your system. If you spot a colorless distillate, it's a sign to shop somewhere else.
It is possible to extract cannabinoids from raw hemp materials in a number of ways, but CO2 extraction is the safest and cleanest method of all, as well as among the most expensive. This method yields purity and consistency without the use of hazardous materials. It is likely that a company investing in high-quality processes cares more about the safety of their products than about making a quick profit.
As hemp-derived cannabinoids, including delta 9, are not regulated by the federal government, each company must set its own safety and purity standards. Third-party lab testing is not only a good indicator of a company's professionalism when it comes to creating and selling hemp-based products, but also ensures a product's safety. Third party lab testing ensures your product is as potent as advertised and contains no harmful contaminants. Although the state of Texas requires these tests, not all delta 9 sources are legit, so be sure to ask for lab results!
When consuming psychoactive cannabinoids that are not regulated by the government, you don't want to support shady smoke shops in order to protect your health. Buying from an established brand not only guarantees a good experience, but also accountability. Look for signs that a delta 9 retailer is dependable, including online reviews and customer comments. You can always get advice from previous customers, whether you're shopping online or in person.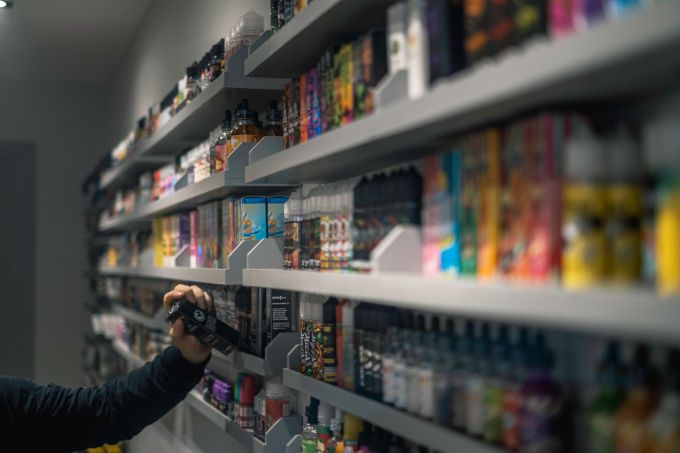 Texas Cannabis Market Grows with Delta 9 & Medical Marijuana
Although recreational cannabis is strictly illegal in the state of Texas, medical cannabis is surprisingly not. Although it only consists of "Low THC" products and is only available for a select few struggling with qualifying conditions, medical cannabis is somewhat of a booming industry across the Lone Star State. But hemp-derived cannabinoids like delta 9 are, too. So what could the introduction of a Farm Bill-like legislation mean for the state's medical cannabis industry?
Texas Medical Cannabis Laws
The state of Texas has what is known as a Compassionate Use Program, which allows certain physicians to prescribe low THC cannabis for specific medical reasons. "Low THC comes from the plant Cannabis Sativa L. All parts of the plant and any resulting compounds, salts, resins, oils, and derivatives that contain no more than 0.5% by weight of THC are considered Low THC," according to the state's government.
Under the Texan Compassionate Use Program, usage is limited to swallowing, not smoking, a prescribed dose of low THC. Medical cannabis actually became a reality in the Lone Star State about seven years ago, but it was revolutionized by House Bill 1535, which expanded the list of qualifying conditions to include cancer and PTSD. Qualifying conditions for a Low THC prescription in the state are limited to:
Epilepsy
Seizure disorders
Multiple sclerosis
Spasticity
Amyotrophic lateral sclerosis
Autism
Cancer
An incurable neurodegenerative disease
PTSD
Originally, only terminal cancer patients qualified for the Compassionate Use Program, but this policy has been adjusted.
In order to get a Low THC cannabis prescription in Texas, patients must be a permanent resident of the state and have one or more of the medical conditions listed above. Only registered physicians are allowed to prescribe cannabis, but not before determining if the benefits outweigh the risks. Although there is no age limit for prescriptions, patients under 18 may need a legal guardian to get a prescription. Once granted a prescription, patients or legal guardians can go to any licensed dispensary and purchase their products.
Although there is no medical marijuana card or ID in the state, patients still need to provide some form of ID, as well as their last name, date of birth, and the last five digits of their Social Security Number.
Texas Medical Cannabis vs. Hemp-Derived Delta 9
Although the state does have medical cannabis legislation, they still limit the THC contents in their medical marijuana products to 0.5%, just 0.2% more than the federal cap of 0.3% and what is therefore available to Texans without medical cannabis prescriptions. This is good news for those who don't qualify for the state's medical cannabis program, but likely not good news for its medical cannabis industry.
Delta 9 derived from hemp and delta 9 derived from marijuana are essentially the same compound. As a matter of fact, they're chemically identical, only differentiated by their THC contents and what plant they come from. This means that if a person is willing to miss out on that extra 0.2% and simply consume more hemp-derived delta 9 THC, they're not only well within their right to do so, but they can also access this alternative without the need of a prescription. The legality of hemp-derived delta 9 in Texas is no doubt a saving grace for those looking to benefit from cannabis but not willing or able to go through the state's medical cannabis prescription process.
Where to Find Delta 9 in Texas
Now that you're well-versed in the legality of delta 9 in Texas, no one can blame you for wondering where to get your hands on some high-quality stuff. As we've previously mentioned, the best and safest way to source delta 9 in the state of Texas is by researching and shopping with an online retailer that offers third-party lab testing and a wide variety of inventory. That said, if you feel like going on a delta-9-based adventure—or simply don't have the patience to wait a couple of business days for your package to arrive in the mail—here are a few places to visit on your search for a buzz.
Aledo – CBD American Shaman – 5.0 Stars
Reviewers of CBD American Shaman in Aledo call it the best cannabis shop they've ever visited. The staff isn't only attentive and friendly, but willing to conversate and listen to recommend and help you find the perfect product to fit all your needs. "I never knew such a wonderful place existed," says one customer, "Caring and knowledgeable staff! I would recommend this store for anyone suffering with pain or anxiety… I can't say enough good things about this place."
Carrollton – The Cannabis Shop – 4.9 Stars
With a wide product selection, a clean and organized physical shop, and competitive pricing, The Cannabis Shop is exactly what its name suggests: your one-stop-shop for all things (legal) cannabis. Their reviewers seem to be raving with positive things to say, but one highlight is that the store's staff members are so attentive, friendly, and knowledgeable, that one interaction with them will make you forget all about any other shop in the area!
Coppell – Trilogy Smoke – 5.0 Stars
Trilogy Smokes go above and beyond for their customers. The laidback environment and knowledgeable staff make even the shyest of customers feel right at home. "Not only edibles and flower, but vape selection is also amazing and at least 10-15% cheaper than most shops in the area," says one reviewer, "I wanted a very specific organic diacetyl-free e-juice no store in the area carries and they had it, although not in that particular flavor. But they got it the next day and delivered it to me free of charge. Customer service at its finest!"
Delta 9 in Texas: Final Thoughts
So, is delta 9 legal in Texas? Yes! As long as your delta 9 is made from hemp and contains no more than 0.3% THC, it is legal for you to possess and use the compound in the Lone Star State. Even without recreational cannabis legislature, residents of the state can enjoy and benefit from the effects of cannabis in a completely legal way by using hemp-derived compounds like delta 9.