Following federal hemp legislation in the past few years, cannabis enthusiasts have been buzzing with excitement at the news of legal and accessible cannabis compounds, including delta 9. Despite the federal government legalizing hemp and hemp-derived products, however, not all states agree. While some states have taken the chance to get on board with hemp, others have taken the steps to heavily restrict or flat-out ban hemp within their jurisdictions. But where does the Palmetto State stand on the issue? Is delta 9 legal in South Carolina?
Is Delta 9 Legal in SC – South Carolina?
Hemp-derived cannabinoids, including delta 9, were made possible across the nation by the Farm Bill of 2018. Also known as the Agriculture Improvement Act, this bill legalized hemp and hemp derivatives throughout the United States on a federal level. It also created a legal distinction between two types of cannabis, hemp and marijuana: hemp constitutes cannabis plants containing no more than 0.3% THC on a dry weight basis, while cannabis plants that exceed those limitations are considered marijuana.
Although the Farm Bill did legalize hemp, it left marijuana's status as an illegal schedule I substance unchanged. The Biden administration, however, recently released a statement announcing that this might not be the case for much longer. The release included Biden's plans to pardon all federal offenses related to simple marijuana possession and a plead to states to do the same. Additionally, the president announced in his statement that he was also planning on revisiting marijuana's scheduling on the country's Controlled Substances Act.
For now, however, the only federally legal way to enjoy the many benefits of cannabis is through hemp-derived cannabinoids. But even though hemp is federally legal, it isn't legal in every state. So, what's the deal with the Palmetto State? Is delta 9 legal in South Carolina?
South Carolina agrees with the federal government's stance, meaning that hemp-derived cannabinoids containing no more than 0.3% THC on a dry weight basis are legal to sell, purchase, and use in the state. In 2019, the Palmetto State passed House Bill 3449, legalizing all hemp derivatives, including tetrahydrocannabinols, cannabinoids, terpenes, flavonoids, isomers, and salts. Additionally, the state has removed these hemp compounds from its list of controlled substances.
According to HB 3449:
(6)    'Federally defined THC level for hemp' means a delta-9 THC concentration of not more than 0.3 percent on a dry weight basis, or the THC concentration for hemp defined in 7 U.S.C. SECTION 5940, whichever is greater.

(8)    'Hemp' or 'industrial hemp' means the plant Cannabis sativa L. and any part of that plant, including the nonsterilized seeds thereof and all derivatives, extracts, cannabinoids, isomers, acids, salts, and salts of isomers, whether growing or not, with the federally defined THC level for hemp. Hemp shall be considered an agricultural commodity.

(9)    'Hemp products' means all products with the federally defined THC level for hemp derived from, or made by, processing hemp plants or hemp plant parts, that are prepared in a form available for commercial sale, including, but not limited to, cosmetics, personal care products, food intended for animal or human consumption, cloth, cordage, fiber, fuel, paint, paper, particleboard, plastics, and any product containing one or more hemp-derived cannabinoids, such as cannabidiol. Unprocessed or raw plant material, including nonsterilized hemp seeds, is not considered a hemp product.
So, essentially, as long as your delta 9 products are made from hemp containing up to 0.3% THC, you're good to go in the Palmetto State!
Shipping Delta 9 Products to & from SC – South Carolina
Since hemp-derived delta 9 is legal in the state of South Carolina, it is also legal for online retailers to ship the compound and products made from it to the state. There are many reasons why South Carolinians looking for a trusted and easy source of cannabinoids should rejoice, but let's take a closer look.
First and foremost, online retailers are much more transparent and reliable than physical smoke shops (or, God forbid, gas stations). You can find full ingredient lists, detailed explanations of how products are made, and third-party lab testing results online. We'll talk more about why all these things are important a little later, but the basic idea is that you want to know exactly what is going into your body, and shopping from stores that freely provide this information will give you the confidence to relax and unwind without worrying about the safety of the products you choose.
Additionally, online stores offer a wider variety than physical stores. You can shop in person and get what you see, try your luck elsewhere, or go home hemp-free. Online, you can browse through thousands of products and find exactly what you're looking for. And you can do it all from the comfort of your own couch. All you have to do is scroll away, add to cart, and wait for your order to arrive in the mail.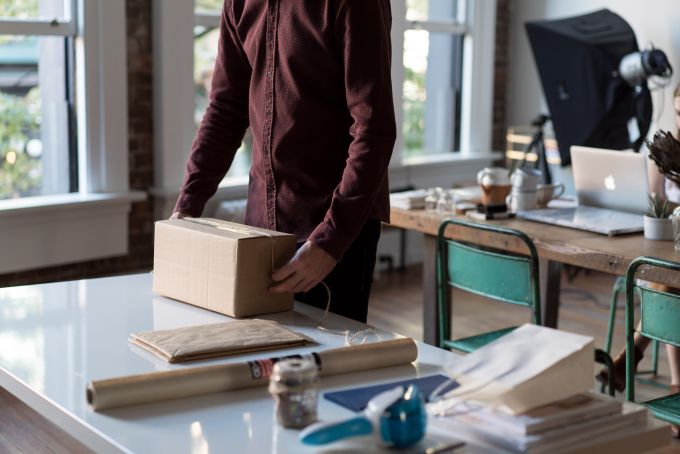 Delta 9 in SC – South Carolina
In the same way that hemp-derived delta 9 is legal in South Carolina as a reflection of federal law, marijuana is considered illegal in the state as it is on a federal level.
Marijuana possession is considered a misdemeanor and punishable by between 30 days and 6 months jail as well as a fine of up to $1,000, depending on the amount. Subsequent offenses are also considered misdemeanors, but they can land you in jail for up to a year and cost you no more than $2,000. If caught with more than one ounce, the prosecutor tasked with your case may presume intent to sell, which carries much higher penalties than simple possession charges.
So, even though hemp-derived compounds like delta 9 are considered legal in South Carolina, recreational marijuana does not share the same fate. Hemp-derived products seem to be the only way for residents of South Carolina to enjoy cannabis in a safe and legal manner. That said, not all delta 9 on the market is safe and legit, so you have to know what to look for when buying a high-quality delta 9 product.
Things to Consider When Buying Delta 9 in SC – South Carolina
Even though delta 9 is legal in South Carolina, it is not always safe to use. The extraction and production processes of cannabinoids can leave toxic residues, despite hemp's many natural health benefits, including pain relief, anxiety management, and psychoactive effects. Choosing safe and trustworthy hemp sources requires the consideration of several factors.
Organic Hemp
To be legal in South Carolina, delta 9 products must be made from hemp, but hemp isn't just about THC levels. Plants are capable of absorbing nutrients and toxins from the environment, including pesticides and herbicides used on their leaves and soil. You should choose retailers that source their compounds from organic hemp grown without pesticides or herbicides. The pest control chemicals used on hemp plants used to make your product could end up in your body, so make sure your product is treated right if you want it to treat your body right!
Extraction Methods
Even though CO2 extraction is the most expensive, it delivers the best and most consistent results. Hemp compounds can be extracted in a number of ways, but CO2 is the most effective and safest way. When a company uses CO2 extractions, it shows that it cares more about quality and purity than making quick profits by selling inferior products.
Bleach
In order to make hemp extracts appear cleaner and of higher quality, manufacturers may bleach them, but less color does not necessarily indicate a distillate is safer or better. Typically, hemp extracts are amber or pinkish in color, so look for distillates that look natural. After all, cannabis is supposed to be natural, right? So why add harmful chemicals?
Lab Testing
Lab testing is the most important item on this list. Any extraction method, including CO2, can leave dangerous residues. These tests serve as a guarantee that the product you choose is safe for consumption. Lab testing ensures a product is free of contaminants and additives and provides accurate measurements of THC concentration, purity, and potency.
Reviews
It is important to do your own research when selecting which companies to purchase cannabinoids from. Customer reviews on the company's website can tell you a lot about its ethics. Are the customers satisfied or unhappy with their purchase? Are there any comments or complaints about customer service? You can tell a lot about the company's commitment to their customers by the way they treat them, and it may also be a hint to how they would treat you.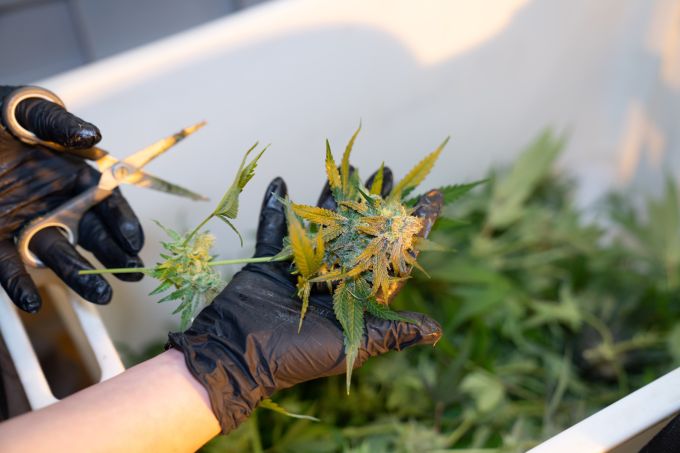 SC – South Carolina Cannabis Market Grows with Delta 9, But Without Medical Marijuana
Although hemp-derived compounds like delta 9 are legal in the Palmetto State, other types of cannabis are not—including both, recreational and medical cannabis. That said, the state does have some sort of cannabis-related legislature when it comes to medical cases. Let's take a closer look at what this means for South Carolinians.
SC – South Carolina Medical Cannabis Laws
South Carolina does not have legal medical marijuana, but they do allow low-THC, high-CBD oils under Senate Bill 1035, also known as Julian's Law. Passed in 2014, SB 1035 legally permits CBD oils carrying no more than 0.9% THC to be prescribed by a licensed physician for the treatment of severe cases of epilepsy.
In 2022, the South Carolina Senate passed a medical cannabis bill for the first time in history, shocking its own residents and the rest of the country. Bill 3361, known also as the South Carolina Compassionate Care Act, would create a well-regulated medical marijuana program serving seriously ill individuals, including qualifying conditions such as:
Cancer
Multiple Sclerosis (MS)
A neurological disease or disorder (such as epilepsy)
Sickle cell anemia
PTSD*
Autism
Chron's disease
Ulcerative colitis
Cachexia
A condition causing a person to be homebound (such as persistent nausea)
Terminal illness
A chronic medical condition causing severe and persistent muscle spasms
A chronical medical condition for which opioids could be prescribed based on standards of care*
*Special documentation is required for PTSD and opioid alternatives.
The program would allow licensed physicians to recommend medical cannabis to their patients, which would then be dispensed by therapeutic cannabis pharmacies approved by the state. Qualifying patients would need to be diagnosed with at least one approved condition by a physician with whom they maintain an official patient-doctor relationship.
Other than qualifying conditions, the bill would also have some limitations:
Smokable and raw cannabis would remain illegal
Growing cannabis would not be allowed by patients or physicians
Physicians would have to specify how much cannabis patients can obtain in a 14-week period
Operating vehicles or undertaking any tasks that would be negligence or entail professional malpractice while under the influence would remain illegal
Cardholders and medical establishments would be subject to the revoking of cards and, when applicable, face civil or criminal charges
In a shocking and heartbreaking turn of events however, the bill was defeated in the House, delaying relief for qualifying patients seeking cannabis treatment until at least next session. We knew it was too good to be true.
SC – South Carolina Medical Cannabis vs. Hemp-Derived Delta 9
Although South Carolina's medical cannabis program efforts were seemingly in vain, potential medical cannabis patients may still have hope that the legislation will have better luck next time around. In the meantime, hemp-derived compounds like delta 9 could serve as an alternative way to take advantage of the many benefits of cannabis in a safe and legal way.
Since delta 9 derived from hemp and delta 9 derived from marijuana are virtually the same compound, they both have the same range of benefits, except one of them will have slightly milder effects. Still, those wishing to use THC for medical purposes can certainly benefit from the state's stance on hemp products.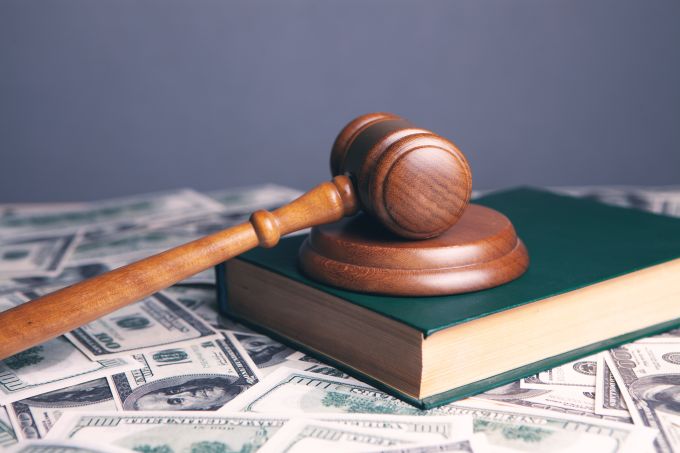 Where to Find Delta 9 in SC – South Carolina
Now that you know delta 9 is in fact legal in the state of South Carolina, you're probably wondering where to go in order to catch a smooth buzz. As previously mentioned, shopping online is the best way to source your cannabinoids, but if you feel like shopping for these products in person, here are a few places to hit up!
Myrtle Beach – CannaBetter.Farm Dispensary – 4.9 Stars
CannaBetter.Farm Dispensary in Myrtle Beach is the leading provider of premium quality medical cannabis products. With a focus on sustainability and natural health, CannaBetter.Farm offers an extensive selection of top-notch products that are carefully crafted using locally sourced, organically grown cannabis. The welcoming and dedicated staff is there to providing expert guidance and support to help you find the perfect products for your specific needs. Whether you're seeking relief from pain, anxiety, or other conditions, CannaBetter.Farm is committed to helping you achieve optimal health and well-being.
Surfside Beach – Delta Dispensary – 4.9 Stars
Delta Dispensary is a premier destination for high-quality, locally sourced medical cannabis products. With a knowledgeable and friendly staff, a comfortable and welcoming environment, and a wide selection of top-notch products, Delta Dispensary is the perfect choice for patients seeking safe, effective relief from a variety of conditions. Whether you're a first-time visitor or a seasoned customer, Delta Dispensary is committed to providing the highest level of care and support to help you achieve optimal health and well-being. Visit today and see for yourself why Delta Dispensary is quickly becoming the go-to dispensary for patients in Surfside Beach and beyond.
Spartanburg – Great CBD Shop – 4.9 Stars
Great CBD Shop is your one-stop destination for high-quality, lab-tested CBD products. With a focus on natural wellness and holistic health, Great CBD Shop offers an extensive selection of top-notch CBD oils, edibles, topicals, and more to help you achieve optimal health and well-being. Their kind and helpful staff is dedicated to providing expert guidance and support to help you find the perfect products for your specific needs. Whether you're seeking relief from anxiety, pain, or other conditions, Great CBD Shop is committed to helping you on your wellness journey.
Delta 9 in SC – South Carolina: Final Thoughts
So, is delta 9 legal in South Carolina? Yes. Even though neither recreational nor medical marijuana are legal in the Palmetto State, South Carolina does allow the sale, purchase, and consumption of hemp-derived cannabinoids that contain no more than 0.3% THC on a dry weight basis.
If you're thinking of scoring some delta 9 in the state, remember that shopping online is your best option, but whether you source your cannabinoids from the internet or from a physical shop, always be diligent in researching and evaluating what companies are legit and what companies are just looking to make a quick buck.