The Hoosier State is famous for many great things. Basketball, corn, Larry Bird. But Indiana is also known for having some of the most restrictive marijuana laws in the country, but medicinally and recreationally. Even with the federal government fully legalizing hemp, some states have passed legislative bans or heavy restrictions on these cannabinoids, including delta 9. But is the Hoosier State one of these restrictors, or is delta 9 legal in Indiana?
Is Delta 9 Legal in Indiana?
Hemp-derived delta 9's legality in Indiana depends on a piece of federal legislation signed in 2018 by then-president Donald Trump, the Farm Bill. Also known as the Agriculture Improvement Act, this bill legalized hemp and hemp derivatives at the federal level. It also created a legal distinction between hemp and marijuana. Although they're both types of cannabis and almost scientifically identical, the Farm Bill defines hemp as any cannabis plant containing less than 0.3% THC on a dry-weight basis, while any cannabis plant exceeding that THC threshold is considered marijuana.
Although the Farm Bill legalized hemp and hemp-derived compounds, provided they contain no more than 0.3% THC, it left marijuana's legal status as a schedule I controlled substance untouched, meaning that the only type of cannabis that the federal government sees as legal is hemp. Additionally, even though the Farm Bill legalized hemp across the nation, some individual states have taken legislative measures to heavily restrict or ban hemp-derived compounds within their own jurisdictions, but is the Hoosier State one of these, or is delta 9 legal in Indiana?
Surprisingly, the state agrees with the federal government's stance on the issue. In 2019, the year after the Farm Bill was signed, Indiana passed Senate Bill 516, which aligned with the federal bill and created a legal framework for hemp cultivation and production in the state. This bill effectively legalized hemp-derived cannabinoids like delta 9, removing them from the state's list of controlled substances.
Unlike other states, however, Indiana's hemp legislation doesn't allow the purchase and sale of smokable hemp, including flower, causing controversy among hemp manufacturers and retailers operating in the state. Several legislative attempts have been made to reverse or remove this ban on smokable hemp, but none have been successful. The latest, House Bill 1224, challenged HB 516 in federal court and passed in Indiana's House of Representatives, but unfortunately, it died by the end of the Senate's legislative session.
Shipping Delta 9 Products to & from Indiana
Because hemp-derived delta 9 is legal in the Hoosier State, it is also lawful to ship delta 9 products like edibles, gummies, and vapes. Delta 9 flower, however, remains illegal in the state, and therefore, no reputable brand will ship smokable hemp to the state. As long as you're buying legal delta 9 products, however, legal shipping is great news. It means that if you live in Indiana, there's no need to drive up and down the state to find a reputable hemp source, all you need to do is go online and find a company you can trust.
Buying delta 9 online is a much better alternative to buying the cannabinoid in person for a plethora of reasons, but let's go over some of the main and most important ones.
Because the FDA does not oversee the manufacturing and distribution of hemp-derived cannabinoids, it's important that you as a consumer do your own research on what companies to source your delta 9 from. Even though you could likely find delta 9 products anywhere across the state, you have no guarantee that it's safe or pure. Online retailers offer all the information you need to buy and use cannabinoids with peace of mind.
For your safety, online retailers provide full ingredient lists and third-party laboratory testing for their products. They are typically more transparent and legitimate than physical stores. Furthermore, visiting these companies' websites and reading online reviews from people from all over the country, not just those in your area, can provide some insight into how they source and manufacture hemp-derived products.
In comparison to in-store shopping, online shopping offers more variety. When you shop in person, you have to choose between what you see, try your luck elsewhere, or go home empty-handed. By using online shopping, you can find anything you need in minutes. You can find vapes, oils, gummies, and more all from the comfort of your home. No driving, no walking, just scrolling!
Delta 9 in Indiana
As long as your delta 9 product is derived from hemp and contains no more than 0.3% THC, it is fully legal to buy and use in the Hoosier State. Delta 9 derived from marijuana surpassing this THC threshold, however, is another story. The plant is strictly illegal in the state, and possession of marijuana carries strong punishments and penalties.
Use and possession of marijuana is considered a Class B misdemeanor in Indiana, punishable by up to 180 days in prison and a possible maximum fine of $1,000, depending on the quantity. Any subsequent offenses for those caught with under 30 grams of marijuana are considered a Class A misdemeanor punishable by up to a year in prison and a maximum fine of $5,000. Those carrying more than 3 grams face a Level 6 felony charge punishable by between six months and two and a half years in prison as well as a fine of up to $10,000.
At this time, there doesn't seem to be any potential legislation that could legalize marijuana in the state. Previous attempts have failed, with the most recent case being House Bill 1154, which would've legalized adult cannabis use for Indianans over the age of 21. The bill did not make it past the legislative session and never received committee hearings.
Until another law rises and defeats the odds in the Hoosier State, its residents can find solace in hemp-derived cannabinoids like delta 9, which offer the same benefits as marijuana-derived cannabinoids but contain less THC.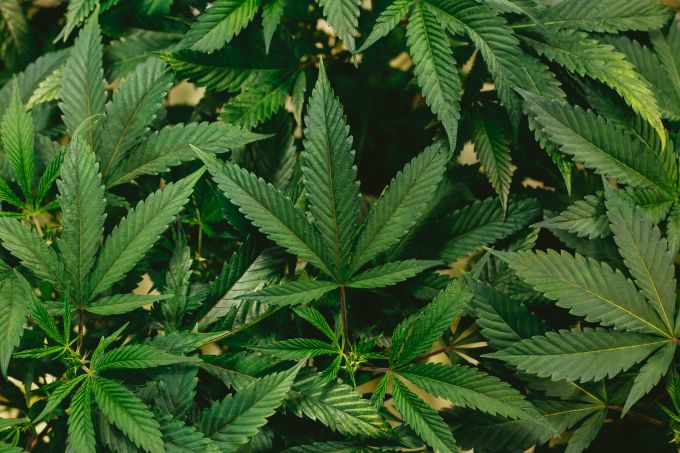 Things to Consider When Buying Delta 9 in Indiana
Even though it is legal to buy delta 9 in Indiana, not all delta 9 is safe to use, regardless of whether you buy it in person or online. Although they can provide pain relief, anxiety management, and psychoactive experiences, hemp-derived products can also leave dangerous residues due to the extraction and production processes they require, so making sure your products are safe and free of contaminants should be a major concern. Here are some things to watch out for when choosing hemp product sources.
Organic Hemp
In Indiana, delta 9 can contain no more than 0.3% THC, but hemp isn't just about THC contents. Due to its exceptional ability to absorb nutrients and toxins, the plant absorbs herbicides and pesticides used on its leaves and soil. This means that if hemp plants are grown using these pest control methods, those chemicals could end up in your products. Choose retailers who use organic hemp grown without pesticides, herbicides, or any other harmful chemicals.
Extraction Methods
It is possible to extract hemp compounds in a variety of ways, but CO2 is the safest and most effective method. Although CO2 extractions are the most costly method, they provide the best and most consistent results. You can tell if a company cares more about quality and purity than making quick profits with inferior products if they use CO2 extractions.
Bleach
Usually, high quality hemp extracts are amber or even pinkish in color, but never completely colorless. Some manufacturers bleach hemp extracts to make them seem cleaner and higher quality. Choose a concentrate that is transparent, not cloudy, but still has some natural colors in it. The best extracts involve the least chemicals!
Lab Test Results
Lab testing is perhaps the most essential item on this list. Any extraction method, including CO2, can be dangerous, which is why the procedure must be performed by a qualified and experienced professional. Third-party lab tests ensure that your cannabinoid products are free of contaminants and additives; additionally, they provide accurate measurements of THC concentrations, purity, and potency.
Doing Your Own Research
Going online and doing your own research on these companies is a great way to take care of your own health. Find out if they test their products and how they source them on their website before buying cannabinoids from them. Before you choose a company to buy cannabinoids, you should research its practices and values. Find out if they have customer reviews or comments on their website. Are they satisfied? Are they unhappy? How a company treats its customers, especially if they have complaints, can tell you a lot about their ethics.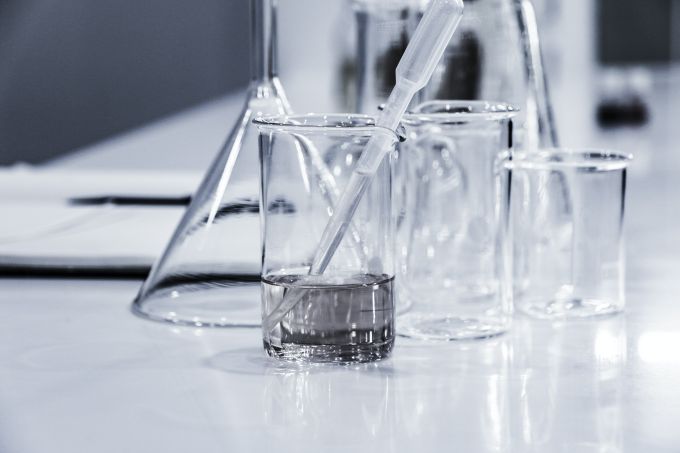 Indiana Cannabis Market Grows with Delta 9, But Without Medical Marijuana
Indiana is currently one of the only 13 states in the US without medical cannabis laws, and one of 19 that still imposes jailtime for cannabis possession. Two of its neighbors, Michigan and Illinois, have legalized recreational cannabis, and its other neighbor Ohio has comprehensive medical cannabis legislation.
A lonely island among weed-friendly states, Indiana saw 13 cannabis-related bills introduced in the legislative session in 2022 alone. They ranged in topics from medical marijuana legalization to the decriminalization of cannabis possession. None advanced out of committee.
That said, the state does have some medical CBD legislation, but with more and more states embracing the medical and recreational benefits, it seems it's only a matter of time before a cannabis-related bill sneaks into the state's legislation. Let's take a closer look at Indiana's stance on medical cannabis.
Indiana Medical Cannabis Laws
As previously mentioned, Indiana does not currently have any legislation outlining guidelines for medical cannabis use. Although marijuana is not legal under any circumstance in the state, hemp-derived, low-THC CBD was legalized under Senate Enrolled Act 52, which passed in March of 2018. This piece of legislation allows any person to buy, sell, possess, and use CBD oil as long as it meets specific labeling requirements and contains no more than 0.3% THC. The law is an expansion of House Bill 1148, which was enacted in 2017 and allowed CBD oil for epileptic patients but didn't provide a way for them to purchase it.
Although not currently legal, medical marijuana may be in the near future for the Hoosier State. There currently is no legislation seeking to legalize the use of high-THC marijuana in Indiana but based on the sheer number of legislative attempts already made, lawmaker support, and voter interest, medicinal cannabis may be on its way to the state at some point in the future.
If legalized, Indiana residents will need to obtain a medical marijuana card from the state in order to purchase marijuana compounds at a state-approved dispensary. In order to qualify, applicants will need to meet the following requirements:
Be diagnosed with a qualifying medical condition
Have an official written certification from a licensed physician
Be an Indiana resident (with proof, including a driver's license or other state-issued ID)
Indiana Medical Cannabis vs. Hemp-Derived Delta 9
Although Indiana currently doesn't count on medical marijuana programs, they do have low-THC CBD oil legislation. That said, overwhelming voter support and lawmaker interest certainly makes it a possibility in the state.
In the meantime, however, those who would benefit from cannabis medicinally can take solace in the state's hemp legislation. Since the Hoosier State's current medicinal cannabis program only allows for CBD oils with less than 0.3% CBD, residents of Indiana can simply head over to a smoke shop or buy the same products without the need for any additional registration. Even then, however, not all hemp-derived cannabinoids are made equal, so residents need to keep an eye out for identifying legitimate business and distinguishing them from less safe companies.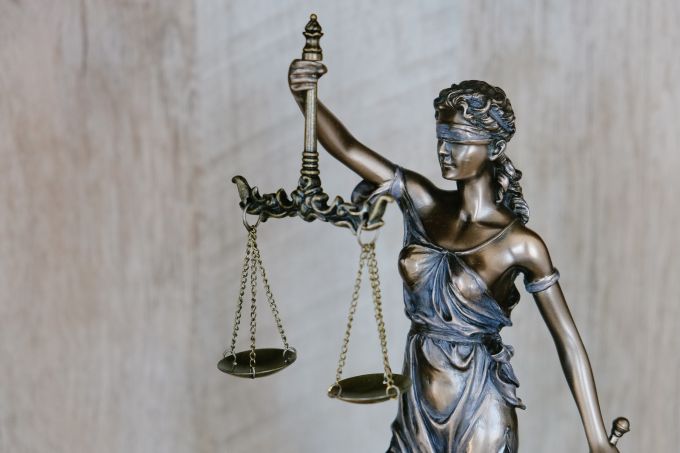 Where to Find Delta 9 in Indiana
Now that we've broken down the legal status of delta 9 in Indiana, you're probably itching to get your hands on some high-quality hemp-derived goods. Although the ultimate best way to source your cannabinoids is by buying them online, here are a few local stores to check out around the Hoosier State.
Indianapolis – Simple Garden CBD – 5.0 Stars
Simple Garden CBD does much more than sell hemp-derived compounds, they seek to educate their consumers in hopes that they are able to make informed and effective decisions regarding their choices. They can best be described by a customer of their own, "High-quality product, great staff, and all at a very fair price!"
Bloomington – Bell Family Dispensary – 4.9 Stars
Offering home deliveries and in-store shopping experiences alike, this veteran-owned dispensary goes above and beyond for its customers. Their inventory is varied and reasonably priced, and the staff is extremely knowledgeable and just as friendly. "I have ordered from big name companies, but I keep ending up here…" says one reviewer, "Their service is fabulous!"
Kendallville – The Pure Dream – 5.0 Stars
The Pure Dream calls itself "the CBD store of Indiana." They have many things, including a variety of high-quality products at fair and competitive prices, but what really sets them apart is the friendliness and knowledgeability of the staff that works there. "I absolutely love this shop! The people that work there are amazing," writes one customer, "I go into the shop regularly, and they do NOT disappoint! I absolutely love The Pure Dream, and I will definitely keep coming back!"
Delta 9 in Indiana: Final Thoughts
So, is delta 9 legal in Indiana? Surprisingly, yes. Even though the state refuses to legalize recreational marijuana and barely allows any form of medicinal cannabis, delta 9 derived from hemp containing no more than 0.3% THC is legal in Indiana. That said, the state isn't too keen on anything cannabis-related, so these laws may be subject to change. While the compound is currently legal in the state, residents of Indiana should remain on top of hemp-related news and changes in legislation. In the meantime, catch a buzz and enjoy!