Cannabis has long been at the center of the controversy surrounding the war on drugs across the United States. While several states have passed medical and recreational legalization acts, marijuana remains illegal at the federal level. Hemp, on the other hand, does not.
But the main and most discussed compound in the cannabis plant is THC, or delta-9-tetrahydrocannabinol. This is the primary cannabinoid that makes cannabis users high. Even with the legalization of hemp, lawmakers don't seem too fond on the compound, but a loophole in federal law makes safe and legal delta 9 a possibility everywhere. So, is delta 9 legal in Georgia?
Is Delta 9 Legal in Georgia?
Before we get into the specifics of Georgia's state laws, let's take a step back and try to better understand the Farm Bill, the piece of federal legislation that makes hemp-derived products possible across the United States.
Also known as the Agriculture Improvement Act, the Farm Bill was passed in 2018 under the presidency of Donald Trump. One of the main and most important distinctions made by the Farm Bill was that it created a legal difference between marijuana and hemp. Although they are both types of cannabis and are scientifically similar, the Farm Bill created a distinction between them based on THC contents. Under the law, cannabis plants containing more than 0.3% THC on a dry-weight basis are considered marijuana, while cannabis plants containing 0.3% THC or less are considered hemp.
The Farm Bill legalized hemp, but it left marijuana's legal status and classification as a Schedule I controlled substance untouched. That said, the Biden administration released a statement late last year expressing its plan to revisit the federal government's stance on the plant. The release included the possibility of pardoning all federal offenses for simple possession of marijuana and initiating the process to reconsider marijuana's classification in the Controlled Substances Act.
For now, however, hemp-derived products seem to be the only federally legal way to enjoy the benefits of cannabis. But now, back to the Peach State. Is delta 9 legal in Georgia?
Yes! In 2019, Georgia passed House Bill 213 in the House and Senate, which led to the enacting of the Georgia Hemp Farming Act, a bill essentially designed to reinforce the regulations created by the federal Farm Bill. This legislation removed all hemp-derived THC variants—including delta 8, delta 9, and delta 10, from Georgia's controlled substance list as long as they don't carry more than 0.3 THC. For compounds other than delta 9, Georgia does not impose a concentration limit, meaning that you can get as much delta 8 or CBD as you want in the Empire of the South. When it comes to delta 9, however, hemp-derived products can only contain 0.3% or less THC on a dry weight basis.
Shipping Delta 9 Products to & from Georgia
Because hemp-derived cannabinoids are legal in the state of Georgia, it is also legal to travel with and order delta 9 products online, as long as the delta 9 in your products is made from hemp containing 0.3% THC. Finding delta 9 products in Georgia can get tricky, especially considering that many companies are not as careful and transparent about their production processes.
Sure, delta 9 products have hit vape shops, convenience stores, and even gas stations around the nation, but whether they're safe and legal is another story. The FDA doesn't regulate the manufacturing or distribution of hemp-derived cannabinoids, so it's extremely important for you as a consumer to make a conscious and informed choice about what company to buy your product from. If you don't know exactly where to look, shopping for delta 9 online is a great place to start. Remember, it's legal to ship delta 9 to Georgia, so reputable companies are available to you, no matter where in the state you are. Getting delta 9 products shipped is superior to getting them in person for a plethora of reasons, but let's go over some of the biggest ones.
First and most importantly, online stores offer more transparency and legitimacy than local shops. Oftentimes, online retailers will offer full ingredient lists and third-party lab testing on their products, meaning you get to know exactly what goes into your body. A little online digging will not only land you information about how these companies source and make their hemp-derived products, but also online reviews from all over the country, not just the people in your area code.
Online retailers also offer more variety than brick and mortar shops. When you're in a physical store, your options are limited to what they have—you either get what you see or try your luck someplace else. Online, however, you can browse through thousands of products until you find exactly what you're looking for. Whether you're looking for some sweet edibles or an intense vaping cart, you can take your time until you spot a product that checks all your boxes.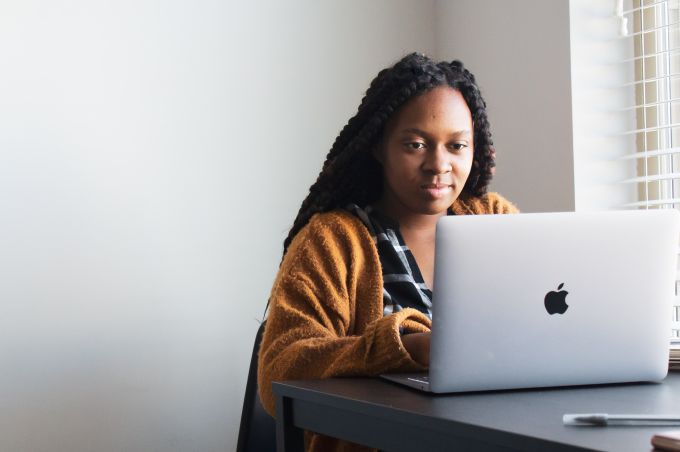 Delta 9 in Georgia
While delta 9 is certainly legal in Georgia, that doesn't mean that Empire of the South has turned into the wild west. There are still some regulations in place to keep delta 9 safe for everyone. For starters, the state only allows products containing 0.3% THC—AKA, 0.3% delta 9. Additionally, you need to be 21 to purchase any hemp-derived product in the Peach State.
The most important thing to understand about delta 9 in Georgia is that House Bill 213, which legalized the compound, was modeled after the federal government's Farm Bill, meaning it's safe to assume that delta 9 will be legal in Georgia for as long as it remains legal on the federal level. For now, its use, possession, production, sale, and distribution all remain legal according to state regulation. This means that you can freely buy and enjoy as much delta 9 chocolate as your heart desires and however many delta 9 gummies you decide to pop, as long as they are made from hemp-derived delta 9 containing 0.3% THC or less.  
With the rise of delta 9 in the Peach State, however, have also risen some issues. Namely, the issue of sourcing the compound from a safe and high-quality place. Below are some things to look out for when buying delta 9 in the Peach State.
Things to Consider When Buying Delta 9 in Georgia
The state of Georgia is home to many different stores that carry delta 9, but as accessible as it is, that doesn't mean you should buy your hemp-derived cannabinoids from just anywhere. From physical smoke shops to online retail stores, here are a few things to keep a lookout for when it comes to companies and stores selling delta 9.
Don't Panic If It's Organic
We already know delta 9 needs to be sourced from hemp to be legal in the Peach State, but that's not where the story ends. Hemp is known to be an exceptionally absorbent plant, meaning that it takes in all the nutrients and toxins from its environment. If your cannabinoid source uses hemp grown with pesticides and herbicides, chances are, these contaminants can end up in the product you consume, and therefore in your body. Before buying hemp-derived products, make sure that the hemp used in your products is grown organically and without the presence of chemicals or other artificial agents.
Bleach is a Breach
In efforts of appearing purer and of higher quality, some manufacturers will bleach their distillates to void them of any natural color. Never—and we do mean never—is a delta 9 distillate completely transparent. The real deal is commonly amber or pinkish in color, and while a cloudy distillate isn't a good sign either, buying a crystal-clear cannabinoid distillate is a sure way to get some bleach in your system. If you see a product that looks like someone shoved clear epoxy resin in a tube, run for the Southern Appalachians!
Get Some Traction from Your Extractions
There are a few different ways to extract cannabinoids from raw hemp material. Out of all the methods we've come up with, the safest and cleanest by far is CO2 extraction. This method yields purity and consistency without the use of hazardous materials. CO2 extractions are also among the most expensive extraction methods, so a company investing in high-quality processes likely means that they're more dedicated to the product's safety than making a quick buck.
Lab Reports or Abort
Because the federal government does not regulate production and distribution practices for hemp-derived cannabinoids, including delta 9, it's up to individual companies to create their own standards for purity and safety. Third-party lab testing isn't just an essential and irreplaceable aspect of ensuring a product's safety, but also a good indicator of how professional a company is when creating and selling hemp products. Third-party lab analyses break down all the compounds found in your product, ensuring that its potency is as advertised and that it contains no harmful contaminants. If the company you're considering doesn't offer third-party lab test results, it's best to buy your product somewhere else.
Google Says What?!
We all want to support local and small businesses, but the reality is, when it comes to consuming psychoactive cannabinoids that aren't regulated by the government, putting your health on the line to support a shady smoke shop just isn't worth it. Buying from an established brand not only ensures experience, but also accountability. Look for online reviews, comments from customers, and other signs that a delta 9 retailer is trustworthy. Whether you shop in person or online, it's always good to have some guidance from previous customers. This way, you can dissect their experiences and contemplate whether you want to do business with a certain company.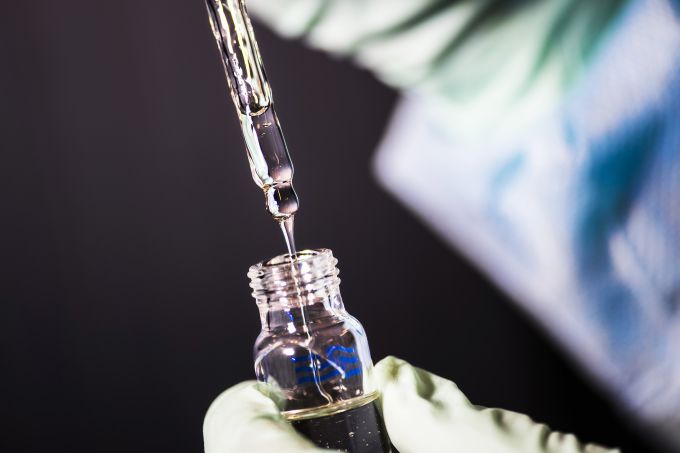 Georgia Cannabis Market Grows with Delta 9 & Medical Marijuana
If you're somewhat familiar with medical cannabis laws around the country, you likely already know that more than half the states in the nation have legalized medical marijuana to some extent. More specifically, 37 states have legalized the plant's medicinal use so far, with more undoubtedly on the way.
It seems like accessible and destigmatized medical marijuana is approaching on the horizon, but unfortunately, we're not quite there yet. Even in states that have legalized marijuana for medical use, legislation remains restrictive and selective of its usage. This is the case in Georgia—even though medical marijuana is technically legal in the Peach State, its regulations make it so that not everyone who would benefit from medicinal cannabis can safely and legally access it. Let's take a closer look at medical marijuana in Georgia.
Georgia Medical Cannabis Laws
House Bill 1, also known as Haleigh's Hope Act, was passed in 2015, effectively legalized medical cannabis oil carrying up to 0.5% THC, a small step up from the federal limit of 0.3%. Additionally, the bill created the Low THC Oil Registry, a program to which patients or families can register in order to carry up to 20 ounces of cannabis oil. Unlike the laws in other states, Georgia's medical cannabis legislation isn't made to make medical cannabis more accessible to everyone who needs it, but rather to protect patients and families from criminal prosecution for possessing cannabis oils with low contents of THC.
Before being prescribed medical cannabis oil in Georgia, a patient needs to be diagnosed with one of the following qualifying conditions:
Cancer at end stage or wasting illness
Seizure disorders (including those related to epilepsy and trauma-related head injuries)
Severe or end stage ALS (Lou Gehrig's disease)
Severe or end stage Parkinson's disease
Severe or end stage multiple sclerosis (MS)
Severe of end stage sickle cell disease
Chron's disease
Mitochondrial disease
AIDS
Alzheimer's disease
Autism
Epidermolysis bullosa
Peripheral neuropathy
Tourette's syndrome
Patients in hospice care
PTSD
Intractable pain
In addition to meeting at least one of these conditions, patients must be residents of Georgia for at least one year before they can be eligible. Parents or legal guardians of a minor who has an eligible disease and has been a resident of the state for at least a year, or parents or legal guardians of a patient who was born in Georgia and is under one year of age, are also eligible for the registry.
If you were to qualify for Georgia's Low THC Registry card—the state's version of a medical marijuana card—you'd have to apply through a multi-step process. First, your physician needs to submit two forms. The first is a waiver, which also requires your signature, and the second is a physician certification form. After submission and approval of these forms, a representative from the state's Department of Public Health's Vital Records will contact you to help you find the closest of 20 available Public Health offices across the state where you need to pick up your card in person. Upon pickup, you'll be charged a fee of $25. The card will be valid for two years from its date of issue.
Georgia Medical Cannabis vs. Hemp-Derived Delta 9
Clearly, Georgia's medical cannabis program is pretty restrictive, and frankly, sometimes inaccessible. The state's legislation was, after all, put in place to protect those who need low THC oils, as opposed to making medical marijuana legal and accessible for anyone who may benefit from it. Therefore, it isn't a surprise that the introduction of safe and legal delta 9 derived from hemp has made waves across the Peach State.
You may be thinking that 0.5% THC is way better than the 0.3% THC cap, but first off, a little delta 9 is better than no delta 9, and second, it doesn't have to be. Remember, only delta 9 is capped in the state of Georgia. All other cannabinoids can come in higher concentrations. Oftentimes, manufacturers who make delta 9 products also include other cannabinoids, such as delta 8 or delta 10.
Tetrahydrocannabinols are almost chemically identical, with the only difference being the location of the double bond placement in their chemical structures. This means that compounds like delta 8, delta 10, and delta 9 all contain virtually the same properties and qualities, with some few differences. Although these two compounds are less potent than delta 9, the combination of compounds can certainly achieve a delta-9-like high.
In essence, hemp-derived delta 9 products can give you virtually all the benefits of medical cannabis in the state of Georgia, with a little bit of a stronger psychoactive kick! And the best part is, you don't need to register anywhere or jump through hoops to get your delta 9. All you need to do is present a valid form of ID proving you're of age and you're done! Nothing else stands between you and some sweet delta 9.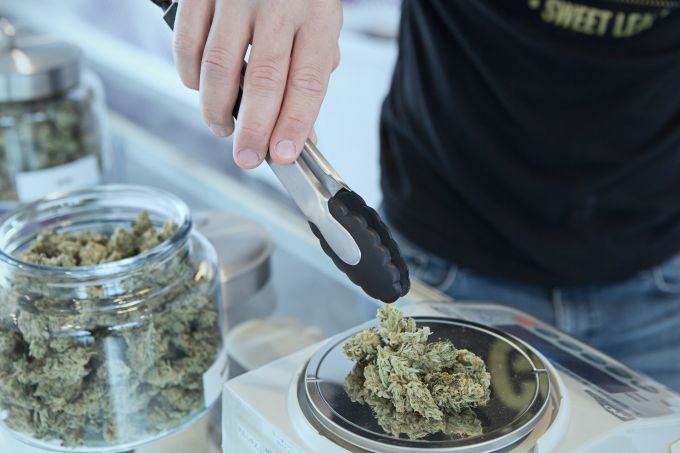 Where to Find Delta 9 in Georgia
Now that you're all caught up with Georgia's stance on delta 9, you're probably wondering where the heck to get your hands on some of this buzzy goodness. As we've previously mentioned, buying your hemp-derived goods online is the best way to go for many reasons, from transparency to variety. That said, buying delta 9 locally in Georgia isn't flat-out impossible. Here are a few good spots to get your delta 9.
Athens – ATLRx CBD – 4.9 Stars
According to their own website, ATLRx began as a way to offer clients "safe, natural, and effective" hemp-derived cannabinoids at a time where these were inaccessible within the state. Their main focus is to provide people with the highest-quality products available at the fairest prices possible. Safe, effective, and adequately priced delta 9 doesn't sound too bad, does it?
Kennesaw – Bee Well Botanicals – 4.8 Stars
LGBTQ+ and women-owned, Bee Well Botanicals is filled to the brim with incredibly friendly, informative, and professional staff. The store is described as extremely welcoming and exceptionally organized, making your purchasing experience a breeze and a delight. "They have a very wide variety of products and their prices are fair," writes one reviewer, "I highly recommend this shop to anyone who is curious!"
Alpharetta – Delta Farmacy – 4.9 Stars
Delta Farmacy counts on incredibly attentive and helpful staff, able and happy to aid any newcomer in their journey for some good cannabinoid product. Their staff isn't only extremely friendly, but their prices are also competitive and reasonable, and product selection is superior to other competitors in the area, according to several reviewers.
Delta 9 in Georgia: Final Thoughts
While legal and accessible marijuana may not be a reality in the Peach State just yet, Georgia has more than enough to stand on with hemp-derived cannabinoids in the meantime. With a restrictive medical cannabis program, residents of the state have greatly benefitted from House Bill 213, which made hemp-derived cannabinoids like delta 8, delta 9, and delta 10 accessible in the state.
So, is delta 9 legal in Georgia? Yes! As long as your delta 9 products are sourced from hemp containing 0.3% THC or less on a dry-weight basis.