Cannabis has been at the forefront of popular culture in the United States for decades. Still, marijuana remains illegal under federal law. Since the legalization of hemp and hemp-derived compounds, however, users have found hope—and a mean buzz—in products that are considered federally legal.
Even with the federal government legalizing hemp, however, many states have passed their own bans and restrictions on compounds deriving from the plant, including delta 9, the main psychoactive compound in cannabis. But is the Sunshine State one of these restrictors, or is delta 9 legal in Florida?
Is Delta 9 Legal in Florida?
In short, yes. Delta 9 is legal to use, possess, sell, distribute, and produce in the Sunshine State. That said, before we get into what legislation makes the compound legal in Florida, let's take a step back and dissect the Farm Bill, or the federal piece of legislation that made hemp-derived cannabinoids a possibility in all 50 states.
The piece of legislation made hemp legal at the federal level, effectively separating the term "hemp" from the definition of marijuana and therefore, removing hemp from the nation's list of controlled substances. Although the two are scientifically similar types of cannabis, the Farm Bill differentiates them legally. Marijuana refers to cannabis plants containing more than 0.3% THC on a dry-weight basis, while cannabis plants containing 0.3% THC or less by the same standards is considered hemp.
While the Farm Bill legalized hemp, it left marijuana's status as an illegal controlled substance untouched, meaning that while hemp is federally legal, marijuana is not. That said, Biden's administration released a statement in late 2022 expressing its desire to revisit the government's stance on marijuana policy. The release included hopes to pardon all federal offenses related to simple marijuana possession and urging states to do the same at their own levels, as well as the possibility of revisiting marijuana's classification as a Schedule I substance under the United States Controlled Substances Act.
Ideally, Biden will follow through on his promise for better and more progressive marijuana policy. For now, however, hemp-derived cannabinoids remain the only legal way for Americans to enjoy the benefits of the cannabis plant.
But let's get back to the Sunshine State. Why is delta 9 legal in Florida?
After the passing of the Farm Bill, Florida passed Senate Bill 1020, a statewide legislation removing hemp and all hemp derivatives, cannabinoids, and other compounds from its Drug Abuse Prevention and Control Act. This made any and all hemp-derived cannabinoids, including delta 9, legal to purchase—whether in person or online—all across the state of Florida, provided they do not contain more than 0.3% THC. According to the Florida Cannabis Information System, Senate Bill 1020 permits residents to "purchase and use hemp-derived Delta-9-THC products containing the stipulated Delta-9-THC limits under the 2018 Farm Bill." So, in essence, Florida's SB 1020 is meant to mirror the federal limitations for hemp-derived cannabinoids.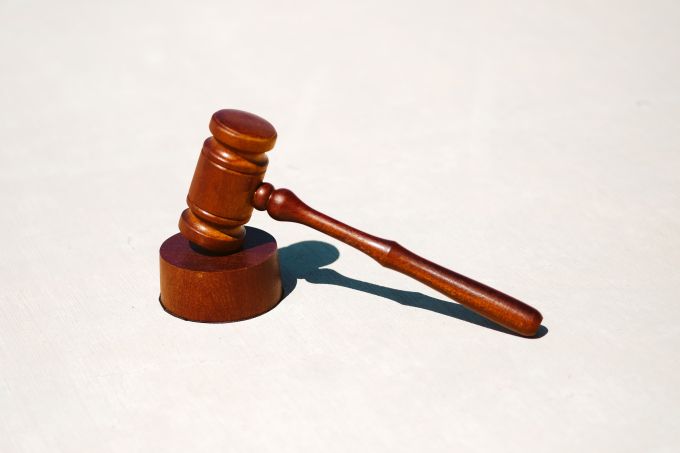 Shipping Delta 9 Products to & from Florida
Florida's legalization of hemp-derived cannabinoids isn't all rainbows and butterflies. Any hemp extract or product sold in Florida must comply with the state's labeling rules and have a certified analysis displaying adequate and legal THC contents.
When entering the state with hemp material, manufacturers or sellers must submit a bill of landing with the following details:
Name and address of shipper
Name and address of receiver
Description of plant products in the shipment
Place and state of origin
Final destination of shipment
Copy of Hemp Cultivation License Number
Additionally, for unprocessed materials like raw or live hemp, a Certificate of Analysis showing total THC contents must be included. Any plant material must be transported frozen or dried. For processed hemp plant material, a Certificate of Analysis is also required, and the processed plant must be rendered nonviable.
If you're not planning on creating your own hemp emporium (hemporium?) in the state of Florida, however, you don't have to worry about any of that nonsense. When buying delta 9 online, all you need to do is place your order and wait patiently by the door while all the magic happens backstage.
The point is: because delta 9 is legal in the state of Florida, it's also legal to ship, meaning you can get your delta 9 online in a safe and legal way. Hemp-derived delta 9 becoming legal in the Sunshine State means that smoke shops are popping up on every corner, but that doesn't mean you should trust every delta 9 retailer you see. Buying your hemp-derived products online is much better and safer for a plethora of reasons, but let's discuss some of the biggest ones.
The FDA doesn't regulate the manufacturing or distribution of hemp-derived cannabinoids, so it's very important for you as a consumer to make an informed choice about who manufactures your product. It's legal to ship delta 9 to Florida, so you can find reputable companies from home regardless of where you are in the state, no matter where you are. Shopping online is the best way to start if you don't know exactly where to look.
The most important thing about online stores is that they are more transparent and legitimate than local stores. You'll often find that online retailers provide full ingredient lists and third-party lab testing for their products, so you'll know exactly what's going in your body. In addition to getting information about how these companies source and make their hemp-derived products, you can also read online reviews from people all over the country, not just those who live in your area.
You will also find more variety online than in brick-and-mortar stores. In a physical store, you are limited to what they have—you have to choose between what you see, try your luck somewhere else, or go home empty-handed. Online, however, you can browse through thousands of products online until you find exactly what you want. It doesn't matter what kind of hemp-derived product you're looking for, you can take your time finding a product that meets all your needs.
Delta 9 in Florida
Hemp-derived delta 9 may be legal in Florida, but according to the Farm Bill—which the state modeled its own hemp legislation after—not all cannabis is created equal. Recreational marijuana remains illegal in the Sunshine State. It is unlawful to use, possess, sell, distribute, or cultivate marijuana for recreational purposes. Possession is considered a misdemeanor in Florida, with a fine of up to $1,000 and jailtime.
While medical marijuana is a different story in the state, hemp-derived cannabinoids like delta 9 remain the only safe and legal way for Floridians to enjoy the benefits of cannabis without a medical card. Because residents of the state are so starved for legal alternatives, it isn't at all surprising that delta 9 is popping up everywhere, from convenience stores and gas stations to smoke and vape shops. That said, the fact that the compound is widely available across the peninsula state doesn't mean that you should just get it from anywhere. Here's some key details to think about when buying delta 9 products in the state of Florida.
Things to Consider When Buying Delta 9 in Florida
It is easy to purchase hemp-derived cannabinoids from many different places across Florida, but that doesn't mean you should buy them from any store. When it comes to companies and stores that sell delta 9, here are a few things to keep an eye out for, whether you're buying in person or online.
Don't Panic, It's Organic
For delta 9 to be legal in the Sunshine State, it must be made from hemp, but that's not all there is to it. The hemp plant is known for its incredible ability to absorb nutrients and toxins from its surroundings. The type of hemp your cannabinoid retailer sources can determine whether you end up with a product contaminated with pesticides and herbicides. Make sure the hemp used in your hemp-derived products is grown organically and without chemicals or other artificial agents before purchasing them.
Screech at Bleach
It is, unfortunately, somewhat common for manufacturers to bleach their distillates in an attempt to make them appear purer and of higher quality. Delta 9 distillates are never completely transparent. They are usually amber or pinkish in color, and while cloudy distillates aren't a good sign either, buying a crystal-clear distillate is a sure way to get bleach in your system. If you see a product that looks like Crystal Pepsi, run for the Everglades!
Optimal Extraction for Utmost Satisfaction
It is possible to extract cannabinoids from raw hemp materials in a number of ways. CO2 extraction is the safest and cleanest method of all, but also among the most costly. This method yields purity and consistency without the use of hazardous materials. A company investing in high-quality processes likely means they care more about the product's safety than they care about making a quick profit.
Lab Reports or Don't Support
Hemp-derived cannabinoids, including delta 9, are not regulated by the federal government, so individual companies must set their own standards for purity and safety. As well as ensuring a product's safety, third-party lab testing is also a good indication of the professionalism of a company when it comes to creating and selling hemp-based products. Lab tests from a third party ensure your product contains no harmful contaminants and is as potent as advertised. It's best to buy your product elsewhere if the company you're considering does not offer third-party lab test results.
Use the Full Forces of Your Resources
The reality is, when it comes to consuming psychoactive cannabinoids that aren't regulated by the government, you don't want to put your health at risk by supporting a shady smoke shop. When you buy from an established brand, you not only get a good experience, but also accountability. Look for online reviews, customer comments, and other signs that a delta 9 retailer is trustworthy. When shopping online or in person, it's always helpful to have some guidance from previous customers. This way, you can find out whether a certain company is right for you.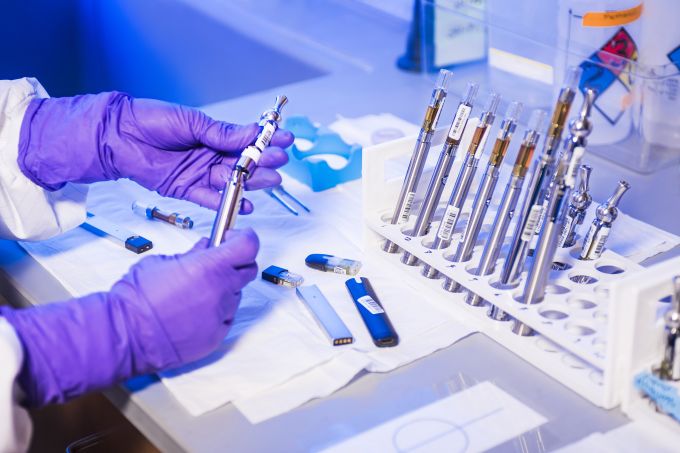 Florida Cannabis Market Grows with Delta 9 & Medical Marijuana
Despite recreational marijuana being prohibited in the Sunshine State, Florida's medical cannabis industry is undoubtedly booming. But with hemp-derived delta 9 available for anyone of age to purchase without a prescription or medical card, the state's medical cannabis market has grown exponentially.  
Florida Medical Cannabis Laws
Amendment 2, also known as the Florida Medical Marijuana Legalization Initiative, and Senate Bill 8A, commonly known as the state's Medical Use of Marijuana Act, legalized the use of marijuana for medical purposes. The former was passed in 2016, while the senate bill passed in the senate the following year.
The process to getting a medical marijuana prescription in Florida works very similarly to other states: first, the patient goes to a certified doctor and proves they have one of the approved medical conditions (and that other treatments don't work).
These conditions include
ALS
Anxiety
Anorexia
Arthritis
Cancer
Epilepsy
Glaucoma
HIV/AIDS
PTSD
Crohn's disease
Parkinson's
Multiple sclerosis (MS)
"Other debilitating medical conditions in the same kind or class," such as autoimmune conditions
Once approved, the patient sends their application and a check for $75 to the Florida Department of Health. Within a few weeks, the card will arrive in the mail and the patient can be on their merry way to buy weed in any of the 450 state-approved medical dispensaries. It's worth mentioning that all 450 of these facilities are run by 22 companies throughout the state, and even with a medical marijuana card, you can still be cited by police from buying your cannabis from an unauthorized source.
Once the patient has the card, they're placed on the Compassionate Use Registry, a list of all the people in the state who have approved prescriptions for marijuana. The prescription is only good for 30 weeks, at which point the process needs to be started over again.
Florida Medical Cannabis vs. Hemp-Derived Delta 9
Florida's medical cannabis program is great—for those who qualify. Those who don't qualify or can't afford the recurring fees, however, need to find another way to benefit from the countless positive effects of the cannabis plant. Here's where hemp-derived delta 9 comes in.
Although they technically come from two different types of cannabis plants, delta 9 derived from marijuana and delta 9 derived from hemp are virtually the same thing. In fact, they're chemically identical, with the exception of where they come from and how much THC one type of product can contain. You may need a little more hemp-derived delta 9 to get you where you need to be than you would any product containing more than 0.3% THC, but at the end of the day, the results are essentially the same.
Where to Find Delta 9 in Florida
Now that you're fully aware that delta 9 is legal in Florida, you're probably wondering where to score some high-quality stuff. Remember, the best and safest way to get high quality delta 9 in the most possible variety is to get it online. If you want to shop locally or simply don't want to wait for shipping, you can get some safe and pure delta 9 right in the Sunshine State! Here are a few spots to visit for the best delta 9 around.
Sarasota - CBD American Shaman – 4.9 Stars
CBD American Shaman has done nothing but pleasantly surprise its clientele. From incredible customer service to an impressive product variety, this shop is the real deal. The staff is knowledgeable and willing to help customers with any and all questions and concerns, and with high-quality products at affordable prices, it's not hard to see why this store has harnessed glistening reviews.
Orlando – A Gift from Nature CBD – 5.0 Stars
With simple online or in person ordering, this shop is offering the best of both worlds from the social and cultural hotspot that is the city of Orlando. Customer service is exemplary, brands and products are of high-quality, and pricing is competitive. What more could you ask for?
Fort Myers – Hemp Joi of Southwest Florida – 4.9 Stars
Customers of Hemp Joi in Fort Myers are raving with positive reviews. They have a great selection of quality products, but when you're not sure what to choose, a helpful and friendly staff is ready and able to help you make an informed decision. "I LOVE THIS PLACE!" exclaims one reviewer, "I love how the owners/family owned really means something here… they are so personable and always remember you! I would recommend this place to others!"  
Delta 9 in Florida: Final Thoughts
Although recreational cannabis remains a hope for the future in the Sunshine State, Floridians are certainly consoled by the legal status of hemp-derived delta 9. The state does have a medical cannabis program, but those who don't qualify or can't afford the fees to take advantage of it can still find relief and comfort in any smoke shop or by shopping for delta 9 products online.
So, is delta 9 legal in Florida? The answer is a resounding yes! As long as your delta 9 products are sourced from hemp and contain no more than 0.3% THC, residents of the Sunshine State can get buzzed under the sun any day of the week!