You may know Wisconsin as one of the nation's leading dairy producers, particularly famous for its cheese, but the state is also famous for its beer, the popular Green Bay Packers, and, if you're like us, you know it for being the location of the fictional town in That 70's Show, Point Place!
Now, however, Wisconsin is gaining fame for a lot more than that. Ever since delta 8 was federally legalized, the compound has amassed a gargantuan following across the nation. That said, some states have rejected federal policy and kept it illegal. But is America's Dairyland one of these states, or is delta 8 legal in Wisconsin?
Is Delta 8 Legal in Wisconsin?
In order to understand Delta 8's legal history in the United States, it is necessary to look back at the federal Farm Bill of 2018. Thanks to this piece of legislation, also known as the Agriculture Improvement Act, hemp production has seen tremendous growth in recent years.
Among the most important changes brought about by the Farm Bill was the emergence of a legal distinction between marijuana and hemp. Despite their similarity from a scientific standpoint, the Farm Bill distinguishes them legally. Cannabis with THC levels above 0.3% is considered marijuana, while hemp contains less than 0.3% THC.
The single most important provision of the Agriculture Improvement Act, however, was the federal legalization of hemp and its derivatives, including compounds like delta 8. Marijuana, on the other, remains an illegal controlled substance under US federal law. That said, the Biden administration recently put out a statement announcing their efforts in reevaluating the government's stance on marijuana. For now, though, hemp-derived cannabinoids containing 0.3% THC or less are the only cannabis products that are federally legal.
But now, back to America's Dairyland. Is delta 8 legal in Wisconsin?
Wisconsin's hemp legislation falls in line with the federal Farm Bill. Under section 94.55 of the state's Statutes & Annotations, legal, state-compliant hemp is defined as "any part of that plant, including the seeds thereof and all derivatives, extracts, cannabinoids, isomers of hemp, acids, salts, and salts of isomers, whether growing or not, with a delta-9-tetrahydrocannabinol concentration of not more than 0.3 percent."
Additionally, section 961.14 of Chapter 961 of Wisconsin's Uniform Controlled Substance Act makes no reference to hemp-derived delta 8—or any other THC variant, for that matter—being illegal within the state as long as they are sourced from hemp. Only tetrahydrocannabinols derived from marijuana are considered controlled substances in the Badger State.
Therefore, under federal and state law, delta 8 is legal in America's Dairyland.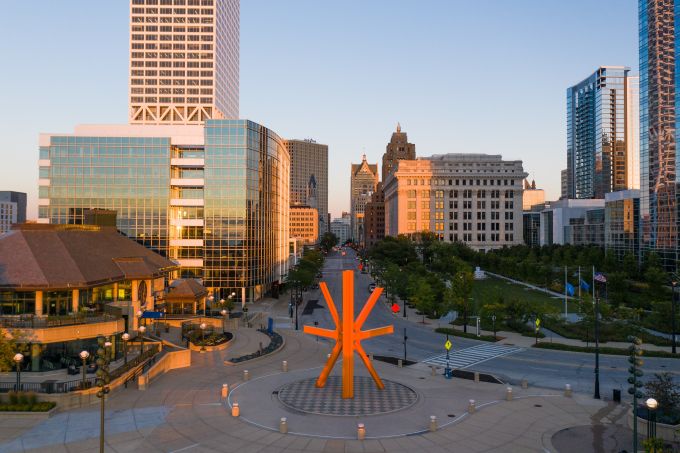 That said, delta 8 is a naturally occurring substance in hemp plants, but because it manifests in such small quantities, scientists must derive delta 8 from hemp-based CBD in lab environments. This creates somewhat of a blur in Wisconsin state law as natural derivatives of hemp are legal, but compounds considered "synthetic" remain Schedule I substances under federal and state laws. Because of this, the Wisconsin Legislative Council released an issue brief regarding the legality of delta 8 in the state. "In sum, the legality of delta-8 THC under controlled substances laws remains an open question. Naturally occurring delta-8 THC extracted from hemp is likely not controlled by federal or state law. However, if the conversion of delta-8 THC from hemp-derived CBD renders the substance "synthetically" derived or "chemically synthesized," then it constitutes a Schedule I substance under federal and state law. Until regulators or lawmakers provide further clarity, the legality of delta-8 THC appears to depend significantly on the nature and characterization of the process used for its production," they say.
So, in essence, delta 8 remains a legal compound until the state explicitly says otherwise. The sale, production, and possession of delta 8 results from what some call "a legal loophole," meaning that it is legal on a technicality—we're sure the federal and state government didn't intend on legalizing psychoactive substances like delta 8, but until further clarification explicitly dictates the compound is not legal, it will remain permissible.
Shipping Delta 8 Products to & from Wisconsin
Retailers and manufacturers from out of state can ship delta 8 products to Wisconsin as long as it remains legal to sell and possess. It is especially beneficial for residents of the state who want to access high-quality cannabinoids easily.
If available, buying delta 8 online is definitely your best option. Online stores are much more transparent than physical shops. An advantage of shopping online is that you can examine third-party lab reports and ingredient lists at your leisure, which is usually not possible if you buy a product in person. Further, online retailers have a much wider selection of products, which means that you can browse your options and find something that fits your lifestyle perfectly. Last but not least, online stores tend to offer more comprehensive customer satisfaction programs and excellent customer service in case you are not satisfied.
Despite all that, you can safely buy delta 8 products in person in the Badger State, especially if you know what to look for, but more on that later.
Delta 8 in Wisconsin
Although delta 8's legality has proven successful for users and sellers in the Badger State, Wisconsin does not extend the same pleasantries to all cannabis products. Reflective of federal law, marijuana remains strictly illegal in the state of Wisconsin.
Getting caught with marijuana in Wisconsin is considered a misdemeanor and is punishable by up to six months in prison, alongside with a fine of $500. Subsequent offenses can land you in jail for up to 3.5 years and carry a possible fine of $10,000.
Milwaukee County specifically has made efforts to deflate these punishments, with first offense penalties reduced to $1 plus court fines if found in possession of 25 grams or less. Subsequent offenses essentially carry the same punishments, but can lead to state penalties, which can be significantly harsher depending on quantity.
Similarly, medical cannabis has not been legalized in the state despite several legislative attempts. This means that, as things stand, hemp-derived cannabinoids are the only safe and legal way for Wisconsinites to reap the benefits of the cannabis plant.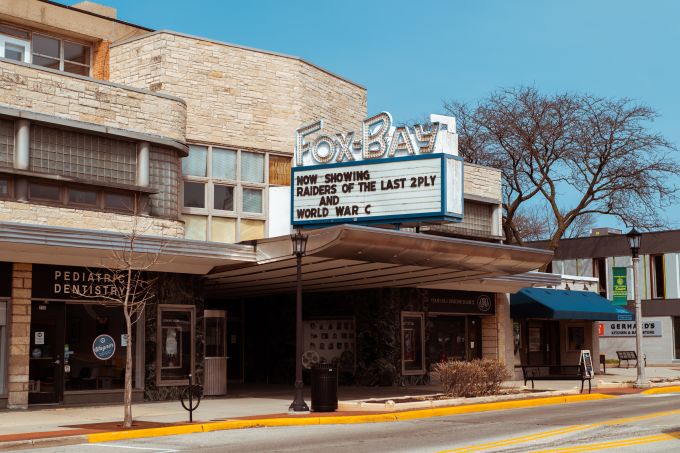 Things to Consider When Buying Delta 8 in Wisconsin
As Delta 8 is not regulated by the FDA, companies are responsible for setting their own safety and quality standards, which is why you should choose a retailer you can trust. If you're planning on buying hemp-derived compounds, here are some things to look for when choosing what company to buy them from.
Lab tests should be your first priority! Knowing what you put in your body is important whenever you consume anything. Some labels or sellers claim their products contain safe and pure delta 8, but how can you be sure? Lab testing reveals the retailer's commitment to safety, as well as the product's potency and purity. In addition to checking for contaminants, laboratories can also test for harmful additives, giving you peace of mind.
You should always avoid bleach. High-quality delta 8 distillates will never be completely transparent. Color may vary from light pink to amber, but it will never be completely clear. In an attempt to make their products appear safer and purer, manufacturers bleach their products. You should stay away from vapes or oils that look completely colorless.
It is also important to consider the type of hemp used in your products. In order to achieve the best (and safest) results, Delta 8 products must be made from organic hemp grown right here in the USA. All delta 8 products must be derived from hemp in order to be legal, but that's not all there is to the safety of your product. Hemp is known to be an absorbent plant, which means that it will pick up nutrients or toxins depending on its environment. Whatever it absorbs will end up in your product, so it's best to look for manufacturers that don't use pesticides or other harmful chemicals in the growing process.
Wisconsin Cannabis Market Grows with Delta 8 & Medical Marijuana
Although Wisconsin currently has no compassionate medical marijuana laws, that isn't for a lack of trying. Several pieces of legislature have been introduced through the years, but they ultimately went nowhere.
Delta 8, on the other hand, was swiftly introduced as a safe and legal way to consume cannabis products. This means that Wisconsin's cannabis market has grown with delta 8, but still has room for expansion with the legalization of medical cannabis. So, what does the legalization of delta 8 in Wisconsin mean for its medical cannabis market?
Wisconsin Medical Cannabis Laws
While it's true that Wisconsin doesn't have a real medical marijuana program, it does have a cannabidiol-only medical marijuana law. Signed into law in 2014, Assembly Bill 726, also known as Lydia's Law, exempted individuals with seizure disorders from criminal penalties for possessing CBD. It only applies, however, is the CBD has no psychoactive properties and if the patient's physician has given their written approval. In 2017, Act 4 expanded the law to include patients with any medical condition.
This piece of legislation allowed physicians or pharmacies to dispense CBD to patients with epilepsy if they had been approved to do so by the FDA or if CBD was rescheduled under the federal Controlled Substances Act, which happened under the Farm Bill in 2018!
As the state's neighbors, Michigan and Illinois, have already legalized recreational cannabis, and Minnesota enacted a medical cannabis program, Wisconsin seems to be the only state in its neighborhood falling behind on cannabis legislation. Medical cannabis, decriminalization, and legalization bills have been defeated in the state year after year. In 2022, the legislature adjourned its session without even granting a hearing on any of the state's proposed cannabis-related bills, but a post-session hearing on medical cannabis was held in April. With the session adjourned, however, the bill cannot move forward.
The Assembly caucus seems to be drastically out of sync with the voters, however. In 2018, over a million Wisconsin voters approved advisory questions on their ballots calling for more humane cannabis legislation. Every single measure passed. Medical cannabis questions received between 67% and 89% approval rates in the cities and counties in which they appeared. Adult use questions garnered between 60% and 76%.
Wisconsin Medical Cannabis vs. Delta 8
The discrepancies between voters and legislators are as clear as ever in the Badger State. With even deep red states like Alabama and Mississippi enacting effective medical cannabis programs, Wisconsin remains a huge anomaly. It seems that in America's Dairyland, the law is only focused on the non-psychoactive components of cannabis—much to the dismay of the entire That 70's Show cast.
Delta 8, however, is another story. Because delta 8 is just a milder version of delta 9—or the psychoactive compound that makes marijuana so popular among medical and recreational users alike—it will still offer virtually all the same benefits, albeit to a milder extent. So, even though residents of Wisconsin are yet to be eligible for medical cannabis, they can still reap all the beneficial effects of the plant safely and legally.
Where to Find Delta 8 in Wisconsin
Enough with all this delta 8 talk! You're probably just about ready to go find some for yourself, right? Well, if that's the case, here are some of the best places to get delta 8 in Wisconsin. Remember, though, to look out for things like lab-tests, ingredient lists, and organic hemp!
Milwaukee – Hazy Dayz – 4.9 Stars
This place is great for newcomers and old-timers alike. With a helpful and friendly staff, a great selection of products, and an amazing atmosphere, Hazy Dayz welcomes any and all looking for a cannabinoid fix.
Madison – Herbal Aspect – 4.9 Stars
This shop is great for many reasons, but some of the most important include their knowledgeable and friendly staff, great product selection, and unbeatable pricing. Customers call it "the best place in the state for delta 8," especially if you're not too knowledgeable on the subject.
Green Bay – The Dispensary – 5.0 Stars
Green Bay's premier and highest rated location for hemp-derived cannabinoids is waiting for you! Their gleaming customer reviews highly recommend this shop for all things delta 8.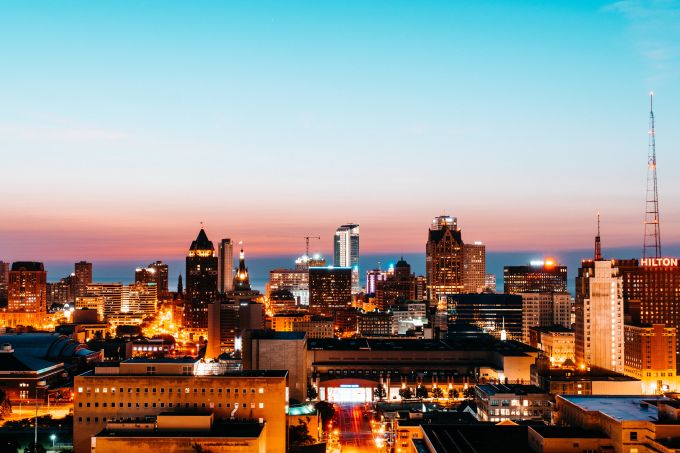 Are All Hemp-Derived Cannabinoids Legal in Wisconsin?
Delta 8 may be the most popular hemp-derived cannabinoid to date, but it has many relatives that can prove just as entertaining. Hemp is, after all, a fruitful plant with lots to offer. But what are these other compounds, and are they legal in Wisconsin?
Hemp contains dozens of cannabinoids that we know of so far, and their properties and benefits range from energy and focus to relaxation and euphoria. Here are some of the most popular compounds found in hemp.
You already know all about delta 8; it's a psychoactive cannabinoid half as potent as the fabled delta 9. Its properties include relaxation, calmness, and a moderately mild buzz that can get you chilled out in no time.
Another popular cannabinoid is delta 10. Contrary to popular belief, delta 10 is even milder than delta 8. It also has a completely different set of benefits, which include bursts of energy, focus, and creativity. This is the perfect compound for those looking for a little extra inspiration.  
HHC is a little bit stronger than delta 8 and a little bit milder than delta 9. Its euphoric effects make for a moderately strong, ultra-relaxing high.
One of the strongest cannabinoids available today, THCO is nicknamed "the psychedelic of cannabinoids." Lightyears stronger than most other compounds, THCO has been known to cause audiovisual hallucinations when taken in somewhat large amounts.
So, are these compounds legal in Wisconsin?
Most of them follow the same logic as delta 8: as long as they are made from hemp and contain less than 0.3% THC, they are perfectly legal in the Badger State. This means that you can buy them in person or get them shipped to Wisconsin with no legal issues.
THCO, however, is a synthetic compound. It does not exist naturally in hemp. Although it follows a similar production process as delta 8, it goes one step further. After converting CBD into delta 8, acetic anhydride is added to the molecule, thus creating THCO. Because it is considered synthetically made, this compound is not legal in Wisconsin.
Is Delta 8 Legal in Wisconsin: Final Thoughts
So, is delta 8 legal in Wisconsin? Yes! Delta 8—and all other hemp-derived cannabinoids—are legal in the state of Wisconsin as long as they abide by the 0.3% THC cap. Remember, you can get these compounds in person and online 100% legally. Just be sure to do your research and trust the retailer you buy them from.
Several US states have already banned delta 8, and with Wisconsin's rap sheet on other cannabis-related issues, it may only be a matter of time before the state attempts to do the same. For now, however, enjoy your delta 8, but stay on the lookout for any relevant legislation!