Delta 8 has risen in popularity since its federal legalization back in 2018. Some states, however, have taken the measures to heavily restrict and even outlaw the compound within their jurisdictions. But is the Old Dominion one of these states, or is delta 8 legal in Virginia?
Is Delta 8 Legal in Virginia?
In order to understand Virginia's delta 8 legislation, let's first take a look at the Farm Bill, the federal law that made hemp-derived cannabinoid products a reality for millions of Americans. Also known as the Agriculture Improvement Act, the Farm Bill passed in 2018 and legalized hemp and its derivatives.
Hemp's full legalization was the biggest impact of the Farm Bill on the hemp industry. But before that could happen, the law created a legal distinction between hemp and marijuana, legalizing the former and keeping the latter illegal. The Agriculture Improvement Act differentiates between the two types of cannabis despite their scientific similarities. Cannabis plants containing less than 0.3% THC are considered hemp, while cannabis plants containing more than 0.3% THC are considered marijuana.
The Farm Bill legalized hemp and its derivatives, including compounds such as delta 8, but not marijuana. According to federal law, marijuana remains a schedule I controlled substance and is illegal. A recent statement by the Biden administration, however, announced its desire to revisit this classification, giving hope for better and more accessible marijuana laws in the near future. According to the statement, Biden also intends to pardon all federal offenses for simple marijuana possession and urged states to do the same. Other schedule I controlled substances include LSD, heroin, DMT, and PCP.
To us, the difference between heroin and cannabis is obvious. Evidently, so does the Biden administration. Let's hope the 46th President of the United States has more bite than bark. Americans could soon have safe, legal recreational marijuana if he follows through on his promise. For now, the only way Americans can consume cannabis in a federally legal way is through hemp-derived cannabinoids.
With a better understanding of the Farm Bill and what it did for the hemp industry, let's take a look at the Old Dominion. Is delta 8 legal in Virginia?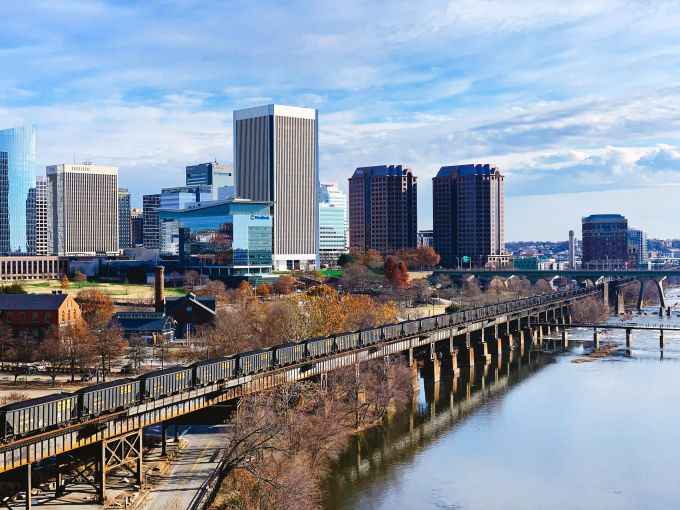 While the Mother of Presidents restricts and regulates the sale, distribution, and manufacture of hemp-derived delta 8 food and beverages, delta 8 oils, vapes, and other non-edible products are still legal in the state of Virginia. Lawmakers claim that delta 8 is an illegal food adulterant and can only be sold and distributed by state-licensed medical cannabis dispensaries to users over the age of 21.
In 2019, Virginia passed House Bill 1839, which legalized the farming and cultivation as well as the use, possession, sale, distribution, and production of hemp-derived compounds—a blanket term that included delta 8. In 2020, the state amended its Drug Control Act by adding specific definitions to hemp and marijuana. Section 54. 1-3401 legally separates hemp from marijuana under state law, and Section 54. 1-3446 removes hemp-derived tetrahydrocannabinols from its list of Schedule I controlled substances.  
Since July of 2022, however, under the passage of House Bill 30, the state now restricts and regulates hemp-derived delta 8 in foods and beverages. The amendment restricts the sale of delta 8 in food and beverage products carrying more than 0.3% THC to anyone under 21, and these products are only available in state-licensed medical cannabis dispensaries. Under this bill, delta 8 manufacturers must comply with new packaging, labeling, and testing guidelines before entering the market. In June of this year, the Virginia Department of Agriculture and Consumer Safety issued a press release stating that delta 8 and other chemically derived compounds are not permitted in food and beverage products. According to the release, failure to comply with this ruling can result in a Class 1 misdemeanor penalty, which is punishable by a fine or jail time.
So, while products like delta 8 vapes, oils, and other non-edible forms of delta 8 are freely sold in the state, edible or drinkable delta 8 products are strictly regulated and only allowed in state-licensed medical dispensaries for adults over the age of 21.
Shipping Delta 8 Products to & from Virginia
Due to delta 8's legal status in Virginia, it is lawful to purchase delta 8 products in person or online, as long as they are not in an edible or drinkable form. In spite of the fact that delta 8 is available in physical stores throughout the state, many consumers opt to purchase their cannabinoid products online for a variety of reasons.
In general, online retailers are much more transparent about the products they sell, offering full ingredient lists and third-party lab test results. Delta 8 production is not regulated by the government, so consumers like you are responsible for finding a reliable retailer that is committed to safety. Having any cannabinoid tested by a third party ensures a safe and positive experience, allowing you to enjoy the buzz without being concerned about potential risks.
In addition, online retailers have a better reputation than brick-and-mortar stores. You can go online and find reviews, ratings, and testimonials, and not just from people in your neighborhood or even state. You're getting the full picture regarding the quality of a company's products as well as their customer service practices, as told by thousands of customers from all around the country. Many online stores also provide information about their specific production processes, including what type of hemp they use and how they derive their compounds. The whole process, from harvesting to packaging, is fully transparent when shopping online.
Last but not least, many people love the variety of online stores. In person, you either get what you see, or you go home empty-handed. There is no need to settle for second-best when you can browse through thousands of products until you find exactly what you're looking for. The best part is you can do it all from home!
Delta 8 in Virginia
Delta 8 products are somewhat regulated in Virginia, but they remain a safe and legal way to reap the benefits of cannabis in the Old Dominion State. That said, Virginia is much keener on cannabis products than one would think. Starting July 1, 2021, recreational marijuana became legal for people 21 and over. They are allowed up to an ounce of marijuana on their person and grow up to four cannabis plants at home. However, those looking to go into a dispensary to pick something up will have to wait until 2024.
The bill, which was approved by the Virginia General Assembly and signed into law by the governor in 2021, approved the sale of recreational marijuana, but portions of the measure have to be reenacted by the General Assembly before they can be implemented.
So, what's legal under this law?
Adults over the age of 21 can possess up to one ounce of marijuana.
Adults over the age of 21 can smoke marijuana privately in their own homes.
Adults over the age of 21 can grow up to four plants in their homes, but the plants cannot be seen from the street and cannot be accessible to anyone under the age of 21. The plants must also include a legible tag that includes your name, ID number, and a notation that it is being grown for personal use.
Up to one ounce of marijuana can be shared with another adult who is 21 or older, but there may not be an exchange of money or anything else of value.
Under this law, it remains illegal to smoke marijuana in public, including in while driving and while being a passenger in a vehicle. Additionally, driving with an "open container" of marijuana, which is defined under the law as "any vessel containing marijuana or marijuana products, except the originally sealed manufacturer's container," remains illegal. It is also unlawful to possess marijuana on the grounds of a public school. Selling or having the intent to distribute or sell marijuana also remains illegal, as well as manufacturing marijuana concentrate from home-cultivated plants.
Penalties for behaving unlawfully include:
Cannabis Penalties in Virginia

Crime

Penalty

Fine

Imprisonment

Possessing between 1-4 ounces of marijuana

Civil penalty

Up to $25

No jail time

Possessing between four ounces and one pound of marijuana

Class 3 misdemeanor (first offense)

Class 2 misdemeanor (Second offense)

Up to $500 (first offense)

Up to $1,000 (second offense)

No jail time (first offense)

Up to 6 months (second offense)

Possessing more than one pound of marijuana

Felony

Up to $250,000

1-10 years

Possessing more than four plants of marijuana

Based on number of plants

Based on number of plants

Based on number of plants

Possession of marijuana on school grounds

Criminal misdemeanor

Up to $2,500

Up to 12 months
While recreational marijuana is technically legal in Virginia, the state's recreational market is scheduled to begin in 2024, but with a lengthy regulatory road ahead, it is likely that products won't become available until months or even years later. That means that, for now, hemp-derived cannabinoids like delta 8, excluding edible and drinkable products, remain the only legal way for Virginians to purchase and benefit from recreational cannabis.
Things to Consider When Buying Delta 8 in Virginia
Since delta 8 is not regulated by the FDA, manufacturers and retailers must set their own safety and quality standards. Therefore, as a consumer, you have to find a reliable and legitimate distributor. There are a few things you should look for when determining whether a retailer is reliable, in person or online.
A lab test is the first and most important thing you should ask for. The cannabinoids we consume affect us by interacting with our bodily systems. Because these products are going into your body and interacting with many moving parts, knowing exactly what's in them is crucial to a safe and positive experience. The packaging of a product may claim that it is safe, but how can you know for sure? As well as checking for potency and cannabinoid levels, third-party lab testing can also detect potential contaminants or impurities.
Additionally, cannabinoid extracts, like delta 8 distillates, are never completely clear. Manufacturers bleach their products to make them appear safer and of higher quality, but in reality, bleached products pose much greater risks. In general, distillates are amber and sometimes pinkish, but never completely transparent. It's likely that a cart or oil without any color has been bleached. If this is the case, you should shop elsewhere for your product!
Finally, the type of hemp you choose will determine the quality of your product. To be legal, delta 8 products must be made from hemp, but that's not all there is to the plant. Hemp is outstandingly absorbent, meaning that it takes in contaminants and nutrients from its environment. As a result, you may be exposed to harmful chemicals if growers apply pesticides or herbicides anywhere in the growing process. It is always best to purchase cannabinoid products made from organic, non-GMO hemp made by pesticide- and herbicide-free growers.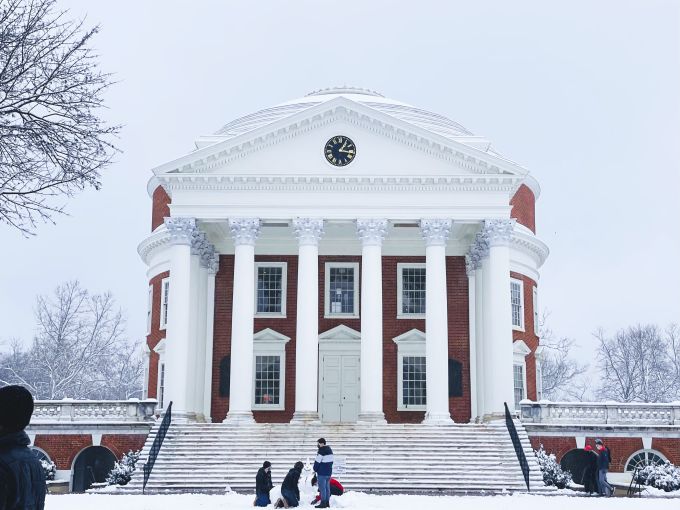 Virginia Cannabis Market Grows with Delta 8 & Medical Marijuana
Virginia recently legalized hemp-derived cannabinoids like delta 8, and even more recently it took the steps to provide safe and legal access to recreational cannabis to its residents. But the state's medical cannabis laws date back to last century. With a well-established medical marijuana program, what could the introduction of delta 8 and recreational cannabis mean to the state's cannabis economy?
Virginia Medical Cannabis Laws
In 1979, Virginia was one of the first states to pass a medical cannabis law. The law allowed doctors to recommend cannabis for glaucoma or the side effects of chemotherapy, but the law was mostly non-functional for years. Per the legislation, doctors had to write prescriptions for cannabis, but prescriptions were not allowed under federal law given cannabis's status as a Schedule I controlled substance.
In March of 2015, almost four decades after the state's first legislative move towards medical cannabis, Virginia passed House Bill 1445 and Senate Bill 1235. These bills made it easier for Virginians battling severe forms of epilepsy to use two oils derived from cannabis, CBD and THC-A. Surprisingly, the Republican-dominated chamber voted 98-0 in favor of the bill. Only two delegates opposed the bill, but they chose to abstain rather than vote against it. While it was exclusive to a specific condition, it paved the way for future reforms, including House Bill 1251, the 2018 bill that expanded access to more Virginians by allowing physicians to recommend medical cannabis to any patient who would benefit.
In 2019, the Virginia elections paved the way for 2020's reform measures. Attorney General Mark Herring stressed the importance of cannabis legalization and even held a Cannabis Summit to address decriminalization, CBD regulation, and the pathway to cannabis legalization. Later that year, the state passed Senate Bill 1557, a piece of legalization allowing nurses and physician assistants to issue written certifications for patients to use medical cannabis, stating that each dose could contain up to 10 milligrams of THC.
Currently, any medical condition that disrupts your daily life will automatically qualify you for a medical marijuana card in the state of Virginia. In order to obtain a card, you must be diagnosed by a licensed Virginia physician with a medical condition that the physician deems can benefit from medical marijuana treatment. Then, your application must be processed by the Board of Pharmacy. If approved, you will receive your card within 30 days. The cost includes the charge for your initial examination, as well as a mandatory $50 registration fee.
Once you get your medical cannabis card, you can purchase products at any licensed dispensary throughout the state of Virginia. Some even offer home deliveries!
Virginia Medical Cannabis vs. Delta 8
Virginia's medical cannabis laws are kind to all who have qualifying medical conditions as deemed by a licensed physician, but what about those who do not and still feel like they could benefit from the properties of cannabis?
Here's where delta 8—and in a few years, recreational cannabis—comes in. Because delta 8 is an isomer of delta 9, or the main psychoactive ingredient in marijuana, it offers many of the same benefits as the cannabinoid. Delta 8 is milder than delta 9, but its effects remain virtually the same. This means that those who can't get medical marijuana may still access delta 8 vapes or oils and reap the same benefits.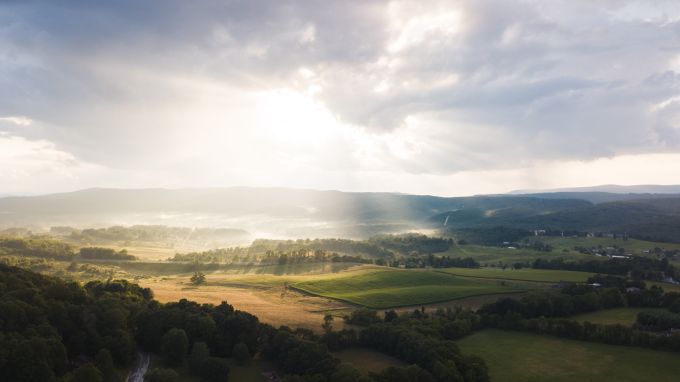 Where to Find Delta 8 in Virginia
As we've mentioned before, buying delta 8 online is the safest and most efficient way to enjoy a positive cannabinoid experience. If you're not one to wait for shipment, or want to keep your delta 8 purchases local, here are a few places you can't miss out on!
Jah Rootz Industries – Harrisonburg – 5.0 Stars
Jah Rootz isn't a physical store. Instead, they do deliveries in and around the Harrisonburg area. Their customers seem to be satisfied with the service that, according to them, goes above and beyond. They sell everything delta 8, including vapes, oils, and even dabs! Rumor even has it that the owner donates money to Ethiopian charities twice a year, so if you want your money to be used mindfully, this is the place for you.
The Buffalo Hemp Company – Roanoke – 4.7 Stars
Employees at the Buffalo Hemp Company are kind, helpful, and make you feel like family, no matter how many questions you ask or how indecisive you feel. "They have the best delta 8 products, hands down!" says one pleased customer, "I've had delta 8 in numerous states, but this place has the best."
Big Boss Smoke & Vape – Dumfries – 5.0 Stars
With a welcoming atmosphere, Big Boss shows its customers exactly how it got its name. The store is equipped with a wide variety of high-quality products at low prices. In other words, Big Boss Smoke & Vape is a delta 8 user's paradise!
Are Other Psychoactive Cannabinoids Legal in Virginia
Other psychoactive cannabinoids, including delta 10, HHC, and THCO, also follow the same logic as delta 8. They are allowed to be sold in the state as long as they are not in edible products. This means that you can purchase vapes, oils, and other non-edible forms of these products in person or online when in the state of Virginia!
Is Delta 8 Legal in Virginia: Final Thoughts
So, is delta 8 legal in Virginia? Yes, to an extent. Delta 8, along with other hemp-derived cannabinoids, is legal in the state but regulated in edible or drinkable forms. At this time, the only way to get delta 8 edibles is by going to a state-licensed medical dispensary. Any other form of delta 8 is freely legal to buy and sell throughout the state.
When it comes to delta 8 products, your best option is sourcing them from a reliable, trustworthy, and well-researched online retailer. Stay safe!