Since the federal government legalized industrial hemp in 2018, the market for hemp-derived products grew in unimaginable and unprecedented ways. While it's true that CBD was the first and best-known hemp extract to be popularized, delta 8 has rapidly and exponentially grown in popularity. We know that, as a hemp-derived compound, delta 8 is federally legal. But is delta 8 legal in Tennessee?
Depending on what state you reside in, there's a lot to take in regarding the legal status of delta 8 and other hemp-derived cannabinoids. Let's break down delta 8's legality in the Volunteer State, how to buy the right delta 8 products, and how the delta 8 market in the state affects medicinal marijuana.
Is Delta 8 Legal in Tennessee?
To better understand delta 8's legal status in the state of Tennessee, let's first take a step back and understand the piece of federal legislation that the state has based its laws upon: the Farm Bill. Signed into law in 2018, the Farm Bill contains two key pieces of information regarding hemp products.
The first is that the legislation created a legal distinction between hemp and marijuana plants. Even though they are both types of cannabis that contain no significant scientific differences, the Farm Bill legally separated the two plants. Under federal law, hemp is meant to describe cannabis plants that contain 0.3% THC or less on a dry-weight basis, while marijuana describes cannabis plants with more than 0.3% THC.
This brings us to the second important point established in the Farm Bill. The piece of legislation only legalized hemp; marijuana remains a strictly illegal product and is considered a Schedule I controlled substance. This means that on a federal level, cannabis products made with hemp containing less than 0.3% THC are completely legal, but marijuana products are not.
It's crucial to note that not all states agree with the federal consensus, and they are well within their rights to create their own state laws that place restrictions on hemp-derived compounds like delta 8.
But what about the volunteer state? Is delta 8 legal in Tennessee?
Thankfully, the answer is yes! Delta 8 is legal in the state of Tennessee. Following the enactment of the Farm Bill, Tennessee passed Senate Bill 357, which removed hemp from the state's definition of marijuana and descheduled all hemp-derived cannabinoids from its own list of controlled substances. This means that delta 8 is an officially legal compound in the state of Tennessee!
That said, the world of hemp-derived cannabinoids is new to consumers and politicians alike, so the rules for these products are continuously subject to change. The importance of keeping up with state news regarding hemp laws cannot be understated.
For now, however, the state known for its historic music scene and high-quality whiskey can keep delta 8's legality on its list of pros.
Shipping Delta 8 Products to & From Tennessee
Because delta 8 is legal in the state of Tennessee, it is also completely legal for manufacturers and retailers to ship delta 8 products to the Volunteer State. This is especially good news for those looking for an online delta 8 fix. Buying your delta 8 from reputable online retailers is the safest and most convenient way to get safe, effective, and trustworthy delta 8 products, so the fact that you can get these shipped straight to your door means more variety, more comfort, and less hassle.
Online delta 8 stores are preferable over in-person stores for several reasons. For starters, the variety of products are generally much larger when you browse online stores. Think about it, a smoke shop will likely only have a few products available in the store, but you can search through dozens of pages online until you find your perfect delta 8 match. Needless to say, it's also much easier to browse the web from home than driving up and down the state looking for a reputable retailer.
Additionally, online stores can offer more transparency. Because delta 8 products are not closely monitored by the FDA, it is often up to individual companies to set their own standards for safety and accountability. Online, you can find full lists of ingredients and third-party lab tests for all the products you buy. You can also read real life testimonials based on satisfaction, customer service, and overall experience.
If you do want to source your delta 8 from a physical retail store, however, there are some things to look out for to find high-quality, safe products, but more on that later.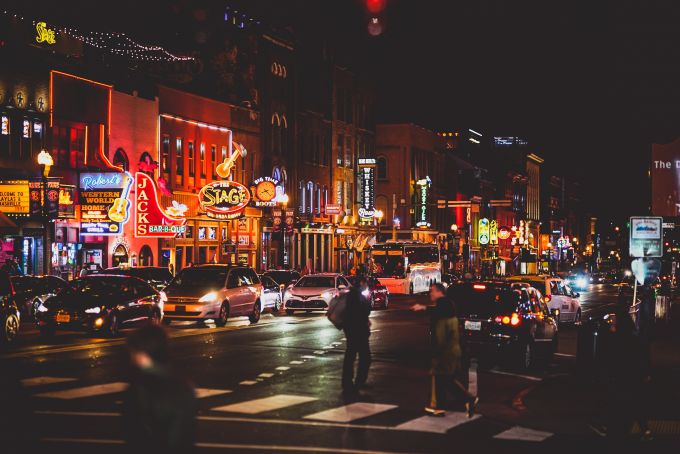 Delta 8 in Tennessee
Like everywhere else across the United States, delta 8 has quickly infiltrated mainstream culture in Tennessee, rapidly growing into a market giant among the state's citizens. According to Tennessee's Department of Agriculture, retailers do not need licenses for the sale of processed hemp products—only manufacturers require licenses and permits for live hemp. This means that delta 8 is freely and legally available across all sorts of corner stores, gas stations, and smoke shops throughout the Volunteer State.
That said, not all delta 8 products are made equal. Buying your hemp-derived cannabinoids online remains your best and safest bet for a positive experience, but it's not entirely impossible to find high-quality delta 8 products in person. If you are considering sourcing your delta 8 from physical stores, there are a few things to look out for when choosing your product.
Things to Consider When Buying Delta 8 in Tennessee
As we previously mentioned, delta 8 isn't really regulated by the FDA, so there are no guidelines to follow outside of the Farm Bill's 0.3% THC cap when it comes to hemp-derived cannabinoids. This is why it's so important to trust your delta 8 retailer. So, what are some things to look out for when choosing the retailer—and the product—for you?
Know Your Hemp
All the best delta 8 products begin with high-quality industrial hemp. We mentioned that legal delta 8 must be derived from hemp, not marijuana, but that's not all there is to consider when it comes to where your delta 8 products come from.
The hemp plant is terrific at absorbing both, nutrients, and toxins from its environment. To ensure that your delta 8 products don't contain any contaminants, it's always best to go for organic, non-GMO hemp grown in the United States. Do some research on where your products come from. Are the growers using pesticides or chemicals in their growing processes? If the answer is yes, you'll want to start looking for delta 8 somewhere else.
Extraction Methods
After industrial hemp is harvested, it must undergo a series of extraction methods to separate the delta 8 compound from the rest of the raw plant material. The gold standard of methods is CO2 extraction. Not only is it among the most expensive, which shows a manufacturer's determination and commitment to safety at any economic cost; it also uses no chemicals or solvents and is thus considered the cleanest method of extraction.
CO2 extractions involve pressurized carbon dioxide. At high pressures, CO2 becomes liquid and is able to extract delta 8 and other cannabinoids from the plant. Once the pressure is removed, CO2 returns to its gaseous state, leaving behind only the desired compounds.
Beware of Bleach
Natural hemp distillate is never, ever fully transparent. Some manufacturers will bleach their distillate products to make them seem cleaner and better, but real concentrates and oils are usually a yellowish or pinkish color. If you spot a cart and its insides look like a clear coat of nail polish, run for the hills.
Bleaching can be dangerous as it adds unnecessary and harmful chemicals to your product, so when it comes to delta 8 products, it's advisable to steer clear of clear.
Look for Lab Reports
Because the delta 8 market isn't regulated, manufacturers are under no obligation to third-party lab test their products before selling them. Usually, finding a company with readily available lab results is a good sign of their transparency and commitment to safety.
Third-party lab testing is irreplaceable when buying delta 8. These analyses break down the potency of your delta 8 product and look for other common contaminants in the product. You want to know exactly what's in your product before putting it in your body, not trust the advertisement on any random packaging.  
Tennessee Cannabis Market Grows with Delta 8 & Medical Marijuana
The medical marijuana market has also boomed across the nation, with 39 states and Washington DC legalizing the compound for medicinal uses. In comparison to hemp-derived cannabinoids like delta 8, however, getting medical marijuana is substantially more complicated.
Although the medicinal cannabis industry is certainly growing, even states that have legalized the plant for medical uses can place heavy restrictions on the compound. That is the case in Tennessee.
Tennessee Medical Cannabis Laws
Although Tennessee does have medical cannabis laws in place, they are heavily restricted. In 2021, the state approved Senate Bill 118, which created the Tennessee Medical Cannabis Commission with the goal of studying cannabis as a medical tool and subsequently considering it as legitimate treatment. Additionally, the bill expanded the states previously ineffective CBD laws by increasing the number of medical conditions that qualify for medical marijuana as well as raising the allowable THC threshold to 0.9%.
In early 2022, the Tennessee Medical Cannabis Commission issued a report recommending improvements to SB 118. None of these recommendations, however, were taken up by the General Assembly.
So, how do you get medical marijuana in Tennessee?
In order to qualify for a medical marijuana card in the state of Tennessee, you need to meet the following requirements:
Be diagnosed with a qualifying condition
Have an official prescription from a certified Tennessee-based doctor
Be a Tennessee resident with valid proof of residency
What Are the Qualifying Conditions for Medical Cannabis in Tennessee?
The qualifying conditions for a Tennessee medical marijuana card are:
Alzheimer's disease
Amyotrophic Lateral Sclerosis (ALS)
Cancer (at end stage or if treatment produces wasting illness, nausea and vomiting, or pain)
Inflammatory Bowel Disease (IBS)
Epilepsy or seizures
Multiple sclerosis (MS)
Parkinson's disease
HIV/AIDS
Sickle cell disease
Because this bill is new, it may take some time to get up and running smoothly and effectively. There are currently no dispensaries in operation allowed to sell medical cannabis in Tennessee, and the patient registration process is still in the process of implementation.
What happens once all of this is sorted?
After being diagnosed with a qualifying condition, you will be eligible for a medical marijuana card. The next step is to find a doctor to review your condition(s) and whether medicinal cannabis is applicable to the situation.
Some of the paperwork likely to be necessary once medicinal marijuana is solid in Tennessee includes:
Application forms
A completed Physical Written Certification
A state-issued ID like a driver's license or other state identification
Payment to your doctor
Tennessee Medical Cannabis vs. Delta 8
So, for now, it seems that delta 8 is Tennessee's only legal and convenient way to reap the benefits of cannabis. Although medicinal marijuana is theoretically legal, the state still has some things to work through before this is attainable in practice. The possession and cultivation of recreational marijuana is strictly illegal in the state—possession is a misdemeanor punishable by up to 11 months and 29 days in prison and a fine up to $2,500, while cultivation of 10 plants or less is a felony punishable by one to six years in prison.
That said, two of the state's largest cities in Tennessee, Memphis and Nashville, both passed ordinances in 2016 allowing officers the discretion to charge someone with civil infractions for possessing small amounts of cannabis. Unfortunately, the state governor at the time signed a bill that repleaded those local decriminalization laws, claiming that state government law preempts local government enactments.
Because delta 8 and other hemp-derived cannabinoids are able to offer the same psychoactive effects presented by marijuana-based products, they're certainly hot merchandise throughout the Volunteer State. This means that the delta 8 market in the state is pretty sound. Even when medical marijuana goes into practical effect, delta 8 products will remain significantly easier to obtain and will offer many of the same benefits.
If you're looking for good places to find delta 8 in Tennessee, we've got a little list you may find helpful.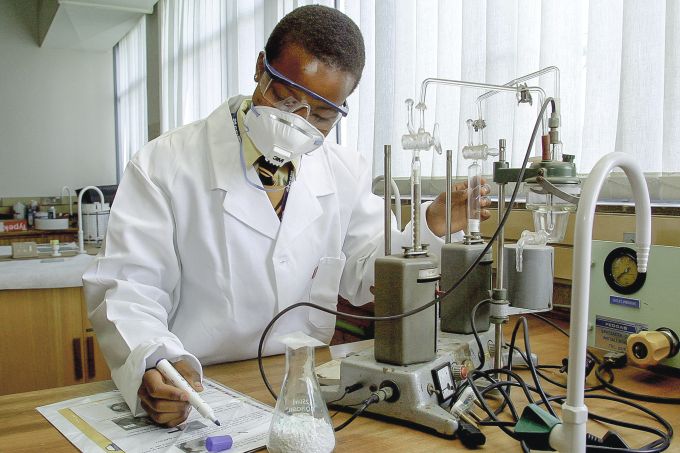 Where to Find Delta 8 in Tennessee
As we said before, buying your delta 8 online is always the best and wisest choice you could make regarding the safety and quality of your products. That said, finding delta 8 in Tennessee isn't an impossible feat. Here are a few of the soundest spots in Tennessee's major cities.
With more than 600 positive reviews, friendly staff, and even friendlier prices, Elevated Smoke and Vape offers a wide selection of quality products.
With options for in-store shopping, curbside pickup, and even local delivery, Metro Hemp seeks to bring high-quality hemp products to anybody that needs them. And by "hemp products," we don't just mean cannabinoids. They offer everything hemp-related from clothing to flower, tinctures, vapes, and more!
Knoxville – Apotheca – 4.7 Stars
Although this shop is known for its hookahs and smoking accessories, they offer a large variety of delta 8 products and other novelty items. With reasonable prices and a laidback environment, Apotheca is an unmissable stop for those looking for a good delta 8 plug in this area.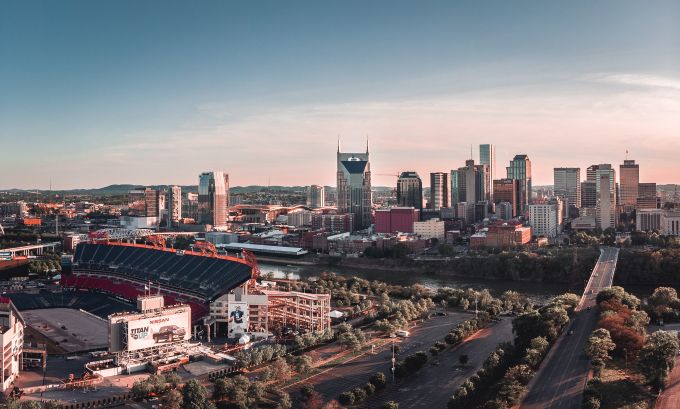 Are Other Hemp-Derived Cannabinoids Legal in Tennessee?
Absolutely! Tennessee legalized industrial hemp and all of its derivatives, including not only delta 8, but also cannabinoids like delta 9, delta 10, HHC, THCO, and more. The only standard these products have to meet is being in accordance with the federal Farm Bill. In other words, as long as these products are derived from hemp and contain less than 0.3% THC on a dry-weight basis, they're 100% legal in the state of Tennessee.
Is Delta 8 Legal in Tennessee? Final Thoughts
So, is delta 8 legal in Tennessee? Yes, and so are all of its other hemp-derived friends! Between illegal recreational marijuana and the complexities surrounding medical cannabis in the state, it seems that hemp-based cannabinoids are the Volunteer State's only legal way of obtaining cannabis products.
While it's always best to source your cannabinoids from online retailers, finding delta 8 in Tennessee is definitely possible. Just remember to look for the signs of a good product, like third-party lab testing and organic hemp sourcing, in order to ensure a safe and positive experience.
Now that you've survived the Tennessee delta 8 crash course, go out there and have a buzzin' good time!