Pennsylvania: land of Philly cheesesteaks, home state of the Fresh Prince of Bel-Air, and it seems, one of 29 states with legal delta 8. Ever since its federal legalization, the compound has amassed a huge following among American stoners, but some states have taken steps to heavily regulate or ban the substance. So, is delta 8 legal in Pennsylvania? And if so, for how long?
Is Delta 8 Legal in Pennsylvania?
In order to understand delta 8's legal history in the United States, we need to look back at the federal Farm Bill of 2018. Known as the Agriculture Improvement Act, this law has contributed greatly to domestic hemp market growth in the past few years.
One of the most significant changes brought about by the Farm Bill was the legal distinction between hemp and marijuana. Despite their scientific similarity, the Farm Bill differentiates them legally. Cannabis plants containing more than 0.3% THC are classified as marijuana, while hemp contains less than 0.3%.
Most importantly, the Agriculture Improvement Act legalized hemp and its derivatives, including compounds like delta 8. Marijuana, however, remains illegal under US law. But according to a recent statement by the Biden administration, the government is reevaluating its marijuana policies. As of now, though, hemp-derived cannabinoids containing 0.3% THC or less are the only federally legal cannabis products available to US citizens.
But let's circle back to the Quaker State, is delta 8 legal in Pennsylvania?
Impressively, the Keystone State legalized delta 8 even before the federal government did! In 2016, the state passed House Bill 967, which legalized all hemp compounds and derivatives provided the products carry no more than 0.3% THC. So, all seems well, no? You may believe that, since delta 8 has been legal in Pennsylvania for longer than it has federally, it's more likely to stay like that.
Not quite. Fast-forward to 2022, and Pennsylvania is now looking to ban hemp-derived delta 8 products. Senators Judith Schwank and Sharif Street issued a memorandum to the State Senate in April of this year, stating that they would soon introduce legislation aiming to ban the use and purchase of delta 8 and citing a lack of regulatory oversight as a primary reason.
Obviously, a delta 8 ban would not be an ideal situation in Pennsylvania. Many businesses in the Keystone State rely heavily on delta 8 products for profit, and thousands of people use the compound as an alternative treatment for a variety of health issues.
That said, the memorandum does raise a good point. Delta 8 is highly unregulated, and that can make for a dangerous market, especially for those who are unaware of the ingredients their products contain. A main concern of sourcing your delta 8 is finding a trust-worthy supplier—this will make your experience a lot safer and more positive. Because of this, a sensible state regulation would be a better option than a flat-out ban. This way, the state government would be able to establish a regulatory framework that oversees all steps of production, manufacturing, and testing of delta 8 products without denying those who benefit from the compound a safe and legal way to obtain it.
That said, it's up to the state to determine what course of action they will take, but here's to hoping they don't make the cannabinoid fully illegal in the Quaker State.
Shipping Delta 8 to & from Pennsylvania
As long as they remain legal to sell and possess, retailers and manufacturers from out of state can ship delta 8 products to Pennsylvania. Residents of the state who seek easy access to high-quality cannabinoids will particularly benefit from online shopping.
Whenever possible, shopping for delta 8 online is your best bet for many reasons. For starters, online retailers are much more transparent than physical shops; they usually have third-party lab tests readily available and full, truthful ingredient lists on individual products. You can examine these and determine whether they are to your standards at your own leisure, which isn't a possibility when shopping in a crowded, busy store.
Additionally, online stores offer a much larger selection of products than vape or smoke shops. This means that you can browse your options and pick the perfect product for your needs. Lastly, these retailers also offer excellent customer service programs, so if you have any questions before or after purchase, you're more likely to find a favorable customer experience online.
Comfort, fast shipping, and no interactions with people, what more could you ask for?
Delta 8 in Pennsylvania
Despite looming legislation that could restrict or ban products, delta 8 is still being sold legally in the Keystone State. It seems, at this point, that delta 8 is the only way for Pennsylvanians to benefit from cannabis without holding a medical marijuana card.
Although hemp products and medical cannabis are both legal in the state, recreational marijuana remains illegal and strictly regulated in Pennsylvania. The state prohibits it use, possession, sale, distribution, purchase, and production.
Possession of under 30 grams of marijuana is considered a misdemeanor and is punishable by up to 30 days in prison and a fine of up to $500. That said, several cities have taken steps to decriminalize the possession of small quantities of cannabis, including Philadelphia, Pittsburgh, Harrisburg, Steelton, and York.
In Philadelphia, Mayor Michael Nutter signed a bill decriminalizing possession of up to 30 grams of cannabis back in 2014. It lowers the penalty to a citation and a $25 fine. Smoking cannabis in public carries a $100 penalty, a citation, and community service. Meanwhile, the sale and distribution remain strictly illegal.
Currently, Senate Bill 107, a legislative attempt to decriminalize low-level cannabis possession across the whole state, is underway.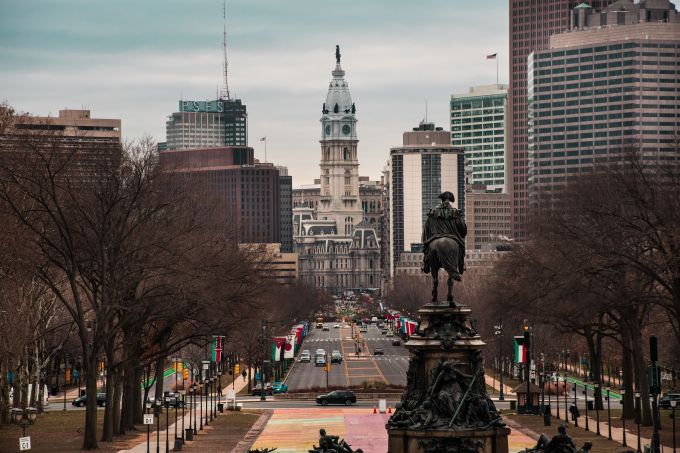 Things to Consider When Buying Delta 8 in Pennsylvania
Delta 8 is not regulated by the FDA, so companies are responsible for setting their own safety and quality standards. That means that trusting your retailer is essential for a safe cannabinoid experience. When selecting a company from which to purchase hemp-derived compounds, consider the following factors.
First and foremost, always ask for lab tests. You wouldn't eat a Twinkie without knowing what's in it... or maybe you would. The point is, knowing what goes in your body is like, really important. Some sellers out there claim they're selling pure and safe delta 8, but how can you be sure? You need a third-party lab to test the product and ratify what a retailer claims. Not only is a lab test a good sign of the seller's commitment to safety and transparency; it also tells you the exact potency and purity of the product you're about to consume. Additionally, they test for contaminants and impurities, meaning you can get buzzed with the certainty that you'll be safe while doing it.
Some sellers also bleach their products to make them appear purer and of higher quality. But listen closely, dear reader, a delta 8 is distillate will never, ever, be completely clear. They're usually pinkish or amber in color, but never transparent. If you see a cart or oil that contains what looks like a Crystal Pepsi (or if you see a Crystal Pepsi in general), stay far away!
Choosing the right kind of hemp is also important when it comes to delta 8 products. We know that they need to be made from hemp in order to be legal, but that's not all there is to look out for. The best and safest delta 8 products are always made from organic hemp, usually cultivated in the United States. Because hemp is known for its ability to absorb nutrients and toxins from its environment, you want to make sure the growers aren't using any harmful chemicals or pesticides in the growing process because they could end up in your product.
Pennsylvania Cannabis Market Grows with Delta 8 & Medical Marijuana
Despite Pennsylvania's disdain for recreational marijuana, the state has a pretty comprehensive medical cannabis program. 2016 was a big year for cannabis products in the Keystone State; not only did it see the legalization of hemp-derived products, but also the introduction of medical cannabis legislation.
So, with delta 8 legal and available without the need for a prescription, where does medical cannabis stand? In other words, what are the implications of freely available delta 8 relating to the state's medical cannabis program?
Pennsylvania Medical Cannabis Laws
The same year the state legalized hemp and its derivatives, it also became the 24th state to legalize medical cannabis with the passage of Senate Bill 3. The bill established a system that allowed licensed physicians to prescribe medical cannabis and created a regulatory framework for its distribution to approved patients. At this time, the state only permitted non-smokable medical marijuana and kept home cultivation illegal.
In 2021, Pennsylvania's medical cannabis program was updated under House Bill 1024, which expanded the list of qualifying conditions from 17 to over 40. It also allowed for the use of whole-plant cannabis flower, vape products, and foods and rinks. Smoking cannabis flower is still prohibited, but vaping it is not.
The Pennsylvania Department of Health is in charge of overseeing the state's medical marijuana program, as well as implementing rules, regulating licensing, and issuing licenses to growers, processors, and dispensaries across the Keystone State.
The state's first medical marijuana dispensary opened in 2018, and now, Pennsylvania has a little under 150 operating dispensaries. They can only distribute a 30-day supply.
So, how do you get medical cannabis in Pennsylvania?
It takes four easy steps:
Register for the program through the state's Medical Marijuana Registry.
Have a physician certify that you suffer from a qualifying medical condition.
Pay for a medical marijuana ID card.
Get medical marijuana from any approved dispensary in the state!
The cost of a medical marijuana ID card is $50, but patients who participate in assistance programs like Medicaid, CHIP, SNAP, and WIC may be eligible for fee reductions.
When your card is about to expire, the state will send you an email with instructions on how to renew payment. If the payment is not received by the due date, your card will automatically be deactivated. When you pay your annual fee, it will be immediately reactivated.
The qualifying medical conditions to participate in Pennsylvania's medical marijuana program include:
Amyotrophic lateral sclerosis
Anxiety disorders
Autism
Cancer, including remission therapy
Chron's disease
Damage to the nervous tissue of the central nervous system with objective neurological indication of intractable spasticity (as well as other associated neuropathies)
Dyskinetic and spastic movement disorders
Epilepsy
Glaucoma
HIV/AIDS
Huntington's disease
Inflammatory bowel disease
Intractable seizures
Multiple sclerosis
Neurodegenerative diseases
Neuropathies
Opioid use disorders for which conventional therapeutic interventions are ineffective, or for which adjunctive therapy is indicated in combination with primary therapeutic interventions
Parkinson's disease
Post-traumatic stress disorder (PTSD)
Severe chronic or intractable pain of neuropathic origin, severe chronic, or intractable pain
Sickle cell anemia
Terminal illness
Tourette syndrome
The state also allows for caregivers, or people who can pick up medical marijuana at a dispensary on a patient's behalf. Minors, for example, require a caregiver in order to legally obtain cannabis.
In order to be a caregiver, one must:
Be at least 21 years old
Be a Pennsylvania resident
Have a valid driver's license or state-issued ID card
Complete a criminal history background check
Not have been convicted of criminal offense relating to the sale or possession of drugs, narcotics, or a controlled substance in the last five years
Register and obtain an ID card that will allow for the pickup of medical marijuana at a Pennsylvania dispensary
Pennsylvania Medical Cannabis vs. Delta 8
Although Pennsylvania is equipped with an extensive medical cannabis program, some people don't qualify for, or can't afford, a medical marijuana card. So, what about them? Doesn't everyone deserve safe and legal access to the benefits of cannabis?
The answer is yes, and that's where delta 8 comes into play. Buying delta 8 products doesn't require any special forms of ID (outside of identification proving a customer is of age), which means that those who want to benefit from cannabis but can't get a medical marijuana prescription still have hope.
Because delta 8 is essentially a milder analogue of delta 9—or the compound associated with marijuana's high—it can offer virtually the same properties and benefits with less of a hassle. Now remember, delta 8 is about half as strong as delta 9, but depending on your dosage, you'll get all the same effects from the two cannabinoids!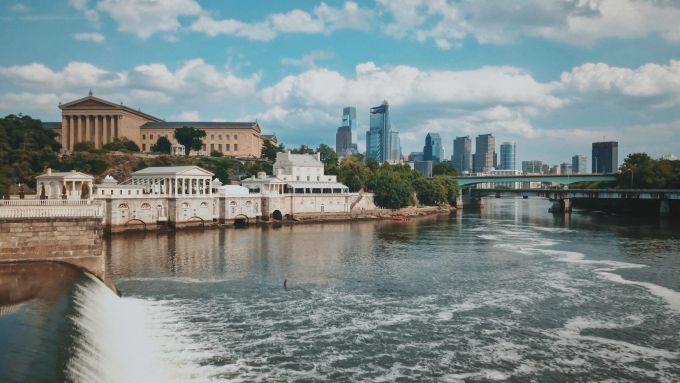 Where to Find Delta 8 in Pennsylvania
After all this delta 8 talk, we bet you're damn-near ready to try some for yourself. If you don't feel like waiting for shipping from an online store or simply want to explore what's out there, here are some of the state's best in-person delta 8 retailers.
Philadelphia – Infinity Smoke Shop – 4.8 Stars
With a huge selection on products, friendly and knowledgeable staff, and a welcoming environment, Infinity Smoke Shop is committed to helping its clients and delivering the best service to the Philly area.
Pittsburgh – Moodporium – 4.9 Stars
Moodporium offers high quality products and impeccable service. They have a wide product selection depending on mood, needs, and specific uses. Their knowledgeable staff is there to help you pick the product for you.
Harrisburg – EarthE – 4.9 Stars
EarthE's services are so unmatched, they have loyal customers all over the state. They offer affordable pricing, high-quality products, and speedy service. Everything about this place is top-notch!
Are All Hemp-Derived Cannabinoids Legal in Pennsylvania?
While it's true that delta 8 is hemp's most popular compound, the cannabinoid has many relatives that are equally as beneficial and entertaining. Hemp is, after all, a plant with lots to offer! But what are these other cannabinoids, and are they legal in Pennsylvania?
Hemp contains dozens of cannabinoids whose properties range from energy and focus to relaxation to euphoria. Here are some of the most popular.
Of course, you already know delta 8. It contains half the potency of delta 9 and its moderately mild high will make you feel relaxed and calm.
But another popular cannabinoid is delta 10, which is even milder than delta 8. It also contains different properties than the gargantuan cannabinoid. Instead of relaxing you, it provides an energizing, focusing high usually accompanied by bursts of creativity.
Stronger than delta 8 but milder than delta 9, HHC hits the sweet spot. It produces moderately strong euphoric highs that get users chilled out quickly.
One of the strongest cannabinoids discovered to date, THCO is a doozy. Nicknamed "the psychedelic of cannabinoids," this compound has been known to cause audiovisual hallucinations when taken in large doses.
So, are they legal in Pennsylvania? Yes! Just like delta 8, these cannabinoids are legal under state and federal law in Pennsylvania as long as they are made from hemp and adhere by the Farm Bill's 0.3% THC cap.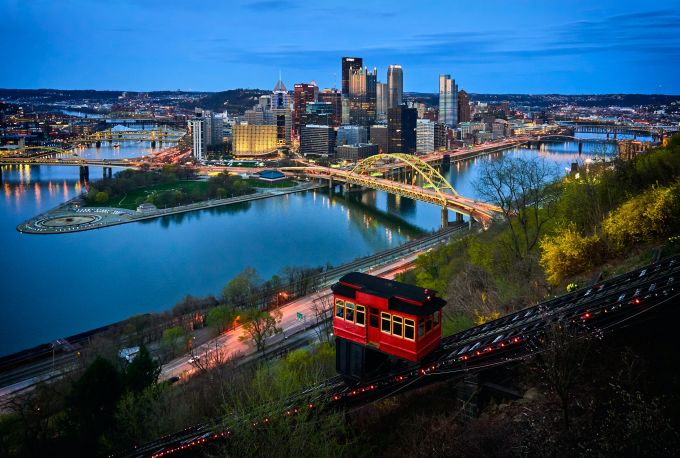 Is Delta 8 Legal in Pennsylvania: Final Thoughts
So, is delta 8 legal in Pennsylvania? Yes! All hemp-derived cannabinoids that adhere to the federal Farm Bill's 0.3% THC cap, including delta 8, are legal in the state of Pennsylvania. Although it's easier to get these compounds online, it's also possible to get them in vape or smoke shops. That said, remember to look out for indicators of safety and quality, such as lab test and ingredient lists.
While delta 8 is legal in the Keystone State, its future in Pennsylvania remains uncertain. Be sure to stay on the lookout for changes in legislation.
For now, enjoy your delta 8 products while you can. Have fun, stay safe, and go Eagles!