Delta 8 has risen in popularity since its initial federal legalization in 2018. Its relaxing effects and mild potency make it popular among cannabis users seeking a lighter cannabinoid experience and recreational users in states where safe and legal recreational marijuana is out of reach.
Even with its gargantuan popularity, however, some states have taken the measures to heavily restrict or even fully band the compound within their own jurisdictions. But is the Land of Enchantment among those not charmed with the compound, or is delta 8 legal in New Mexico?
Is Delta 8 Legal in New Mexico?
Before we discuss New Mexico's Delta 8 laws, let's briefly talk about the Farm Bill, which makes hemp-derived products legal in all 50 states. Known as the Agriculture Improvement Act, the Farm Bill was passed by the United States government in 2018 and effectively federally legalized hemp and hemp-derived products.
Legalization was, without a doubt, the most significant part of the Farm Bill in terms of hemp, but it was also during the passage of the legislation that an important legal distinction was made within cannabis plants. Hemp was legally separated from marijuana. Under federal law, hemp plants refer to cannabis plants containing 0.3% THC or less on a dry weight basis. In contrast, cannabis plants over that 0.3% THC limit are considered marijuana.
The Farm Bill fully legalized hemp and all of its derivatives, including compounds such as delta 8, but it did not legalize marijuana. In fact, marijuana remains a schedule I controlled substance under the federal government's Controlled Substances Act. Biden's administration, however, recently expressed its desire to revisit that stance. According to the statement, Biden plans to pardon all federal offenses associated with simple marijuana possession, and he urged states to do the same. Furthermore, it stated the administration's intention to remove marijuana's classification - which at present groups it with heroin and LSD - from the Controlled Substances Act.
If Biden is serious about making cannabis legal for recreational use, Americans around the country may soon be able to access safe and legal marijuana. But for the time being, hemp-derived cannabinoids remain the only federally legal means of experiencing cannabis' effects.
Now that we know a little more about what the Farm Bill means to hemp, let's go back to the Land of Enchantment. Is delta 8 legal in New Mexico?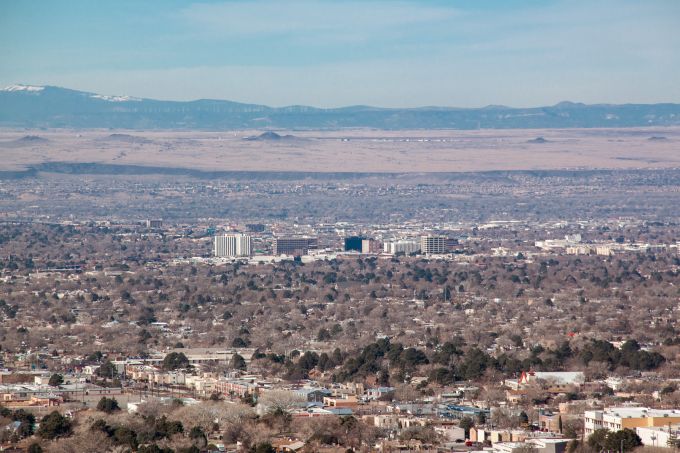 The answer is yes. Delta 8 is legal in accordance with New Mexico state law. Similarly to its federal legality, New Mexico has legalized all derivatives, cannabinoids, and isomers of hemp including all tetrahydrocannabinols, with the exception of delta 9 THC. According to Title 20, products that are "intended for retail sale and containing hemp or hemp extracts for human consumption, absorption or inhalation that have a THC concentration of no more than three-tenths of one percent (0.30%)" are completely legal in the state. Additionally, a separate bill, which dictates definitions as used in the state's Controlled Substances Act, explicitly excludes hemp products containing a certain THC percentage from its definition of "marijuana."
E. the enumeration of marijuana, tetrahydrocannabinols or chemical derivatives of tetrahydrocannabinol as Schedule I controlled substances does not apply to:

(1) hemp pursuant to rules promulgated by the board of regents of New Mexico state university on behalf of the New Mexico department of agriculture;

(2) cultivation of hemp by persons pursuant to rules promulgated by the board of regents of New Mexico state university on behalf of the New Mexico department of agriculture;

(3) tetrahydrocannabinols or chemical derivatives of tetrahydrocannabinols, including tetrahydrocannabinols or chemical derivatives of tetrahydrocannabinols with concentrations of up to five percent as measured using a post-decarboxylation method and based on percentage dry weight, possessed by a person in connection with the cultivation, transportation, testing, researching, manufacturing or other processing of the plant Cannabis sativa L., or any part of the plant whether growing or not, if authorized pursuant to rules promulgated, pursuant to the Hemp Manufacturing Act, by the board of regents of New Mexico state university on behalf of the New Mexico department of agriculture or the department of environment;

(4) tetrahydrocannabinols or chemical derivatives of tetrahydrocannabinols, including tetrahydrocannabinols or chemical derivatives of tetrahydrocannabinols in any concentration possessed by a person in connection with the extraction of tetrahydrocannabinols or chemical derivatives of tetrahydrocannabinols, if authorized pursuant to rules promulgated, pursuant to the Hemp Manufacturing Act, by the board of regents of New Mexico state university on behalf of the New Mexico department of agriculture or the department of environment;

(5) the use of marijuana, tetrahydrocannabinols or chemical derivatives of tetrahydrocannabinol by certified patients pursuant to the Controlled Substances Therapeutic Research Act or by qualified patients pursuant to the provisions of the Lynn and Erin Compassionate Use Act; or

(6) the use, dispensing, possession, prescribing, storage or transport of a prescription drug that the United States food and drug administration has approved and that contains marijuana, a tetrahydrocannabinol derivative or a chemical derivative of tetrahydrocannabinol
So, under these specific conditions, delta 8, a tetrahydrocannabinol made from hemp, is completely legal in the state of New Mexico!
Shipping Delta 8 Products to & from New Mexico
Delta 8 is legal to use, possess, sell, distribute, purchase, and produce in the Land of Enchantment, so it is also legal to purchase delta 8 products in person or online. The compound is available in brick-and-mortar smoke shops, but many consumers prefer to buy the product online for a variety of reasons, including more transparency and more diverse variety.
In general, online retailers are more transparent about the products they sell, often providing full ingredient lists and third-party lab tests. As Delta 8 production is unregulated, finding a retailer committed to safety over profits is crucial. When your cannabinoids are screened by a third party, you don't have to worry about impurities, contaminants, or other harmful additives.
Additionally, when shopping online, you can easily judge a retailer's reputation. You can learn everything you need to know about a seller, from the quality of their products to the kind of customer service you'll receive if you shop with them, by searching through Google. Several online retailers also provide information on their production processes on their sites, such as what kind of hemp they use in their products and how they extract their compounds.
Last but not least, online cannabinoid stores offer a greater variety than physical stores. In person, you either get what you see, or you go home empty-handed. With the convenience of shopping online, you can browse through thousands of products from the comfort of your own home until you find exactly what you need.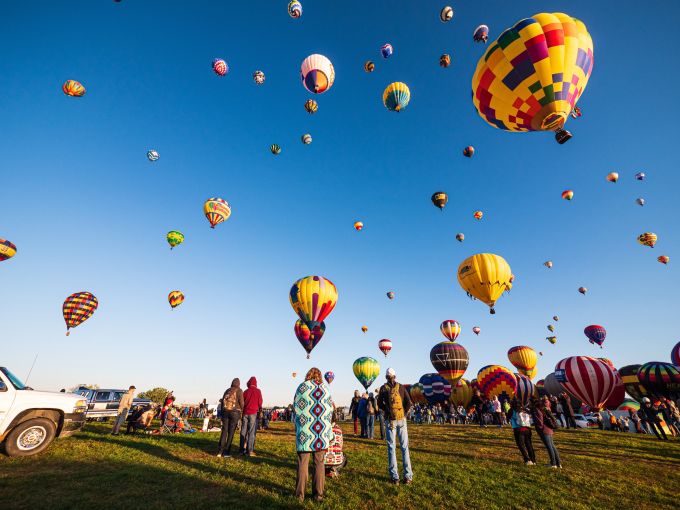 Delta 8 in New Mexico
Delta 8 is legal under New Mexico because the government's hemp regulation is in accordance with the Farm Bill. However, delta 8 isn't the only legal way to access the benefits of cannabis. In 2021, the New Mexico Legislature passed the Cannabis Regulation Act, legalizing recreational marijuana possession and consumption for adults over the age of 21. They are allowed to purchase two ounces of cannabis or its equivalent in other forms. The legislation also allowed adults to cultivate up to six mature and six immature cannabis plants at home, maxing out the number of cannabis plants allowed in one household at 12.
The law was set to go into effect in April of 2022. However, there still remain some prohibit conducts, which carry penalties. Smoking cannabis in public is punishable by a $50 fine. Possessing more than two ounces but less than eight ounces of cannabis, 16-65 grams of concentrate, or 800-3,299 milligrams of edibles in public could result in up to 364 days in jail. Greater quantities than this are considered a felony. Underage possession carries a penalty of four hours of community service or four hours of drug education. Needless to say, driving under the influence of marijuana and transporting cannabis across state lines remains illegal at the federal and state levels.
So, while delta 8 is legal in the Land of Enchantment, recreational marijuana is as well, giving residents of New Mexico a choice in what kind of cannabis products they consume.
Things to Consider When Buying Delta 8 in New Mexico
The FDA does not regulate delta 8, so manufacturers and retailers are responsible for setting their own purity and safety standards. As a consumer, it is your responsibility to find a trustworthy and reliable retailer that takes your health and safety seriously. When purchasing delta 8 online or in person, there are a few things to watch out for.
When it comes to delta 8, lab testing is the most important factor. Because these products go inside your body and interact with several bodily systems, you should know what is in them—and what isn't. Third-party lab testing can provide an objective analysis of your product's potency and purity. There are some delta 8 products that claim to have been tested on their packaging. But how can you be sure? A third-party lab test also allows you to check for impurities or contaminants, so you want to ensure that your products have not only been tested, but that you can also access those tests.
When it comes to cannabinoids like delta 8, it is crucial to avoid bleach at all costs. Many manufacturers bleach their products to make them appear "cleaner," appealing to consumers on the assumption that these products are safer and more reliable. This only makes these products more dangerous. High-quality delta 8 distillates are never completely clear. There can be a pinkish amber color, but they will never be transparent. A transparent cart indicates you should look elsewhere for products.
It's also important to choose the right kind of hemp for your product. For delta 8 products to be legal, they must be made from hemp, but that's not all there is to consider when it comes to the type of plant that makes your products. Due to hemp's exceptional absorbency, it will take in either nutrients or contaminants from its environment, depending on how it is grown. The best hemp to use is organically grown, non-GMO hemp without herbicides or pesticides.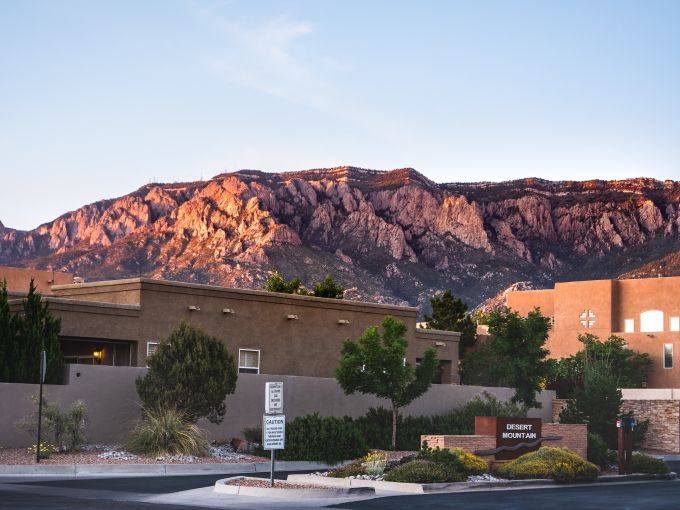 New Mexico's Cannabis Market Grows with Delta 8 & Medical Marijuana
Apart from hemp-derived cannabinoids like delta 8 and, more recently, recreational cannabis, New Mexico has had a Medical Cannabis Program since 2007. The program has boded fairly well with the state's residents, harnessing approximately 135,388 patients by May of 2022, according to the New Mexico Department of Health.
But what did the introduction of delta 8 and recreational cannabis mean for New Mexico's medical cannabis industry?
New Mexico Medical Cannabis Laws
The Medical Cannabis Program was established in 2007 by the Lunn and Erin Compassionate Use Act, which can be found in Chapter 26, Article 2B of the New Mexico Statutes. The department made the Act's rules known in 2008 and revised them in 2010. The piece of legislation allows qualifying patients to possess eight ounces of medical cannabis over a 90-day period. It also allows for patients to cultivate 16 plants—four mature and 12 immature—at home.
In order to get a medical marijuana card in New Mexico, you must first book an appointment with a qualified doctor and get diagnosed with a qualifying medical condition. If your medical practitioner deems it fit, they will fill and sign your application, which you can then later complete and submit to the state to get your medical card. Electronic applications are processed within 5 business days, if using this method, you can access your electronic card upon approval. Paper applications are usually processed within 30 days of receipt. If mailing your application, you must include:
Your filled out application, complete with original medical provider and patient signatures
A copy of your current New Mexico driver's license or other New Mexico state-issued ID; temporary New Mexico ID cards are also accepted
Medical record from your provider proving you have a qualifying condition
Qualifying conditions to be approved for a medical cannabis card in New Mexico include:
Alzheimer's disease
Amyotrophic Lateral Sclerosis (Lou Gehrig's disease)
Anorexia/cachexia
Autism spectrum disorder
Cancer
Cervical dystonia
Crohn's disease
Epilepsy and other seizure disorders
Friedreich's ataxia
Glaucoma
Hepatitis C infection
HIV/AIDS
Hospice patients
Huntington's disease
Inflammatory autoimmune-mediated arthritis
Intractable nausea/vomiting
Lewy body disease
Multiple sclerosis (MS)
Obstructive sleep apnea
Opioid dependency or other substance abuse disorders
Painful peripheral neuropathy
Parkinson's disease
Post-traumatic stress disorder (PTSD)
Severe chronic pain
Spasmodic torticollis
Spinal cord damage
Spinal muscular atrophy
Ulcerative colitis
There is no application fee to apply for a medical marijuana card. However, medical consultation fees may apply depending on your doctor, and because cannabis is federally illegal, insurance companies will not cover any costs incurred from applying for a medical cannabis card. To apply for a Personal Production License in the state, you must complete a Medical Cannabis Personal Production Application and submit it with a $30 license fee. Fee waivers may be available in accordance with federal poverty guidelines.
New Mexico Medical Cannabis vs. Delta 8
While New Mexico has had a solid medical cannabis program for many years, its sale of recreational cannabis has certainly boosted the state's cannabis economy. In the first six months since adult-use dispensaries opened, the industry made more than $135 million. This new program, coupled with the pre-existing hemp-derived cannabinoid market present in the state for a few years, gives those who do not qualify for—or cannot afford—the state's medical cannabis program.
There is no difference between medical and recreational marijuana apart from the legal terminology the products use. This means that recreational cannabis would treat any ailment equally as effectively as medical marijuana. Similarly, compounds like delta 8 are isomers of delta 9, meaning that they offer virtually the same properties and benefits, albeit at less potent extents.
Where to Find Delta 8 in New Mexico
The best option when it comes to delta 8 products is always to buy them online for reasons of transparency and variety. That said, if you're not one to wait for deliveries, or just want to keep your delta 8 purchases local, here are a few places to check out in New Mexico!
CBD American Shaman – Las Cruces – 5.0 Stars
With a caring and deeply knowledgeable staff, as well as a great selection of delta 8 products, this shop is the perfect place to fulfill your cannabinoid needs—more than 150 people seem to agree!
Just Jane CBD Boutique – Santa Fe – 5.0 Stars
Just Jane is best summarized by a customer of their own, they offer "a wide variety of products from reputable brands at unbeatable prices," and have "great customer service from a friendly staff." What more could we possibly say?!
Smokers Paradise – Santa Teresa – 4.6 Stars
With a laidback environment, great product selections, very competitive prices, and attentive customer services practices, this store really is a Smoker's Paradise! As put by a patron of their own, "If I could give 'em a 10-star review, I would."
Are Other Psychoactive Cannabinoids Legal in New Mexico?
With the hemp market booming, consumers have more options for cannabinoids. There are dozens of cannabinoids that seem to be legal under the same conditions as delta 8. As long as they are made from hemp and do not exceed 0.3% THC on a dry weight basis, other psychoactive cannabinoids, such as delta 10, HHC, and THCO are legal in New Mexico.
Is Delta 8 Legal in New Mexico: Final Thoughts
So, is delta 8 legal in New Mexico? Absolutely! Delta 8, along with other hemp-derived compounds like delta 10, HHC, and THCO, is completely legal in the Land of Enchantment. Additionally, the state has also legalized medical and recreational marijuana for adult use. This gives New Mexicans plenty of options when choosing how to use cannabis.
If you're planning on buying delta 8 in New Mexico, it's best to remember that delta 8 products are the safest and most effective when purchased from trustworthy and well-researched online retailers. Whether you're medicating with cannabis, getting high off recreational marijuana, or getting a little buzzed with delta 8, we hope you enjoy your safe and legal cannabinoid experience!