Mississippi may be known for being the birthplace of American blues. The musical state is also home to some of the country's greatest artists, including Elvis Presley, B.B. King, and even Britney Spears! But now, Mississippi's cannabis market has boomed with delta 8. Although the cannabinoid was made federally legal in 2018, some states have heavily restricted and even banned the compound completely. But is the Hospitality State unwelcoming to hemp, or is delta 8 legal in Mississippi?
Is Delta 8 Legal in Mississippi?
Before we jump into Mississippi's delta 8 law, let's take some time to understand the compound's legal history in the United States. More specifically, let's explore the Farm Bill and what it meant for the hemp market in the USA. Also known as the Agriculture Improvement Act, the Farm Bill was passed in 2018.
One of the most significant distinctions made by the bill was the legal difference between hemp and marijuana. Although they are scientifically similar, the Farm Bill distinguished them legally. While marijuana is cannabis with more than 0.3% THC, hemp is cannabis that contains 0.3% THC or less.
The most important thing the Farm Bill did was legalize hemp and all of its derivatives, including compounds like delta 8. Marijuana, on the other hand, remains strictly illegal under federal law. However, the Biden administration recently released a statement explaining their efforts to reevaluate the government's stance on marijuana policy. Here's to hoping for more progressive marijuana legislation nation-wide, but for now, hemp-derived cannabinoids containing 0.3% THC or less remain the only legal way to use cannabis recreationally.
But now back to the Hospitality State, is delta 8 legal in Mississippi?
In 2020, Mississippi became one of the last states to pass its own hemp legislation. Senate Bill 2725 made hemp and all hemp-derived CBD products legal in the state. Just like the Farm Bill, the bill defines hemp as cannabis with 0.3% delta 9 THC or less. Because it doesn't include restrictions on delta 8 contents, the bill makes hemp-derived delta 8 legal.
Additionally, the bill exempts hemp-derived tetrahydrocannabinols from Mississippi's list of schedule I controlled substances. House Bill 1547, on the other hand, states that "tetrahydrocannabinols do not include hemp or hemp products regulated under Sections 1 through 11 of this act."
This seems to confirm that hemp-derived products are legal as long as they contain no more than 0.3% delta 9 THC, even those containing tetrahydrocannabinols like delta 8,
That said, these laws aren't 100% clear, and many people across the Magnolia State are seeking clarification. If you look online, you may find contradictory sources; the first article you click on will tell you that delta 8 is legal, while the next two will say that it's illegal.
For now, all we know is that delta 8 derived from hemp is technically legal in the state of Mississippi. Because the state does not have legal recreational marijuana, delta 8 derived from marijuana is not legal.
The product can be sold and shipped to Mississippi lawfully, which means that it is legal in the state. Due to speculation and rumors, however, it would be best for the state to clarify the legality of delta 8 once and for all.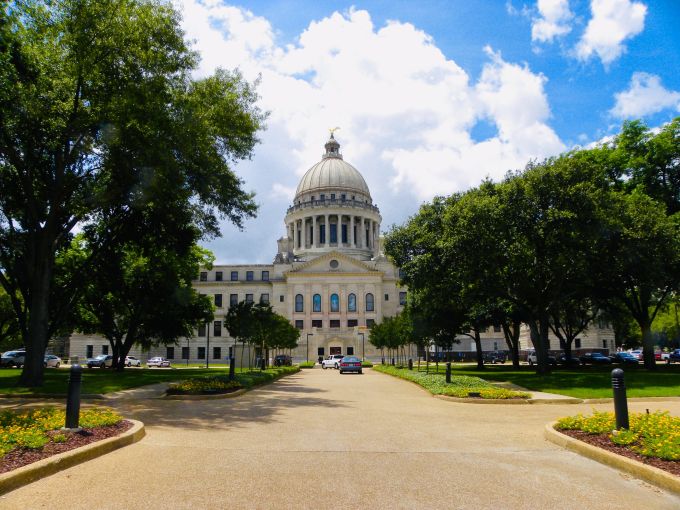 Shipping Delta 8 to & from Mississippi
As long as delta 8 products remain legal to sell, purchase, possess and use in the Magnolia State, retailers and manufacturers from out of state can legally ship them to Mississippi. This is especially beneficial for Mississippians looking to get high-quality cannabinoids easily and comfortably.
Buying delta 8 online is always your best option for many reasons, including transparency, variety, and comfort. Online retailers usually offer much more transparency than physical shops. They have third-party lab tests readily available for your inspection, as well as extensive and exact ingredient lists for individual products. You can examine this information and decide whether a product is right for you, which is a lot harder in a busy store.
You can also find larger product selections online. This means that you can browse through thousands of products and choose one that fits all your needs— you don't have to settle for what a vape or smoke shop has in stock. Lastly, online retailers also rely on excellent customer service programs, so any questions, comments, or concerns will be promptly answered.
Delta 8 in Mississippi
Although delta 8 is legal in Mississippi, the southern state does not extend the same pleasantries to all types of cannabis.
Even though recreational marijuana is decriminalized statewide, it still carries some punishments, which are especially harsh for repeating offenders.
First-time offenders possessing 30 grams of marijuana or less—or those caught with up to ten grams of synthetic cannabis—are fined anywhere between $100-$250. Subsequent convictions of this type within a two-year period are punished with a fine of $250 and up to 60 days in jail, as well as mandatory participation in a drug education program. A third or subsequent conviction is punished with a fine between $250 and $1,000, and up to six months in jail.
It is also illegal for marijuana to be stored in a car in any area normally occupied by passengers (such as a glove box). This offense is considered a misdemeanor and penalties include a fine of up to $1,000 and 90 days in jail.
Possession of between 30-250 grams of marijuana carries penalties that include a fine of up to $1,000, up to a year in jail, or sometimes, both. 250-500 grams of marijuana would be punished by between two to eight years in jail, a fine of up to $50,000, or both. Penalties keep escalating depending on the amount of cannabis someone is caught with.With recreational marijuana illegal in the Magnolia State, and penalties for possession charges strictly enforced, it seems hemp-derived cannabinoids like delta 8 remains the only way for Mississippians to enjoy the benefits of cannabis without a medical marijuana card.
Penalties for Marijuana Possession in Mississippi

| Amount (First-Time Offense) | Fine | Jail Time |
| --- | --- | --- |
| 30 grams | $100-250 | None |
| 30-250 grams | $1000 | 1 Year |
| 250-500 grams | $50,000 | 2-8 Years |
| 500 grams to 1 kilogram | $250,000 | 4-6 Years |
| 1-5 kilograms | $500,000 | 6-24 Years |
| 5+ kilograms | $1,000,000 | 10-30 Years |
Things to Consider When Buying Delta 8 in Mississippi
Delta 8 is not regulated by the FDA, so companies must set their own safety and quality standards. To ensure a safe cannabinoid experience, you need to trust your retailer. The following factors should be considered when selecting a company from which to purchase hemp-derived compounds.
To begin with, always insist on lab tests. It is really important to know what goes into your body. There are sellers out there who claim to sell pure and safe delta 8, but how can you be sure? It is necessary for a third-party lab to test the product and ratify the retailer's claims. Besides proving the seller's commitment to safety and transparency, lab tests also provide information about the product's potency and purity. Moreover, they test for contaminants and impurities, so you can get buzzed without worrying about dangerous chemicals.
There are some sellers who bleach their products to make them look purer and better. However, a delta 8 distillate will never, ever be completely clear. They tend to be pinkish or amber in color, but they are never transparent. If you see a cart or oil that looks crystal clear, stay far away!
Choosing the right hemp type is also important when it comes to delta 8 products. We know they must be made from hemp in order to be legal, but that's not all we need to consider. Organic hemp, usually grown in the United States, is always the best and safest kind of hemp used in delta 8 products. Since hemp absorbs nutrients and toxins from its environment, you want to make sure the growers aren't using any harmful chemicals or pesticides in the growing process.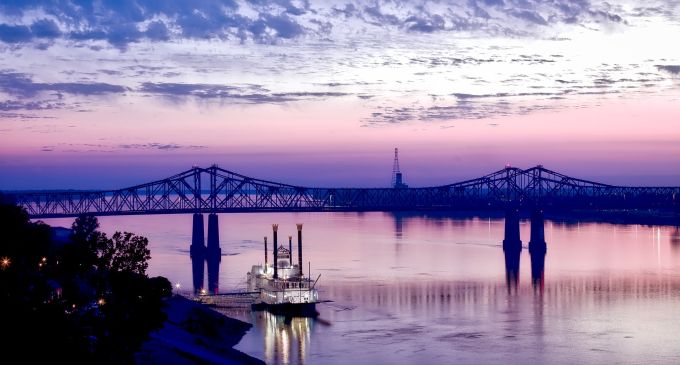 Mississippi Cannabis Market Grows with Delta 8 & Medical Marijuana
In spite of Mississippi's disdain for recreational marijuana, the state now has a pretty extensive medical cannabis program as a result of a little legislative tussle. But with delta 8 legal and widely available, where does medical cannabis in the Magnolia State truly stand?
Mississippi Medical Cannabis Laws
Mississippi's medical cannabis legislation history dates back all the way to 2014, when the state enacted House Bill 1231, also known as "Harper Grace's Law". The law provides an affirmative defense for patients who suffer from a debilitating epileptic condition, as well as their parents or guardians, for the possession and use of CBD oil or resin that contains at least 15% CBD and no more than 0.5% THC.
In the November 2020 election, Mississippians approved Initiative 65, which legalized the use of cannabis as a medical treatment for 22 qualifying conditions. It also set up a process for physicians to recommend medical marijuana for patients with those conditions, and allowed those patients or their caregivers to purchase, possess, and consume cannabis for medicinal purposes.
Additionally, the measure also required the Department of Health to set up a system to begin issuing patient ID cards and dispensaries by August 2021. At the same time, state legislature had put forth an alternative proposal, Initiative 65A, which left all of these details up to an unnamed state agency while requiring it to seek the input of healthcare professionals. Voters, however, chose the more direct path to medical marijuana with Initiative 65.
In an unfortunate twist of events, this didn't go as legalization advocates planned. The mayor of the city of Madison asked the state's Supreme Court to invalidate the petition for Initiative 65 right before the election, despite more than 70% of voters approving the legislation. In May of 2021, the court sided with the opponents and found the petition to be invalid. The state's constitution requires an equal percentage of signatures from five congressional districts, but only four districts remained following redistricting in 2000—meaning that the mayor was technically correct.
In February of 2022, however, Mississippians saw medical marijuana legalized for good with Senate Bill 2095. Later, the Mississippi Medical Cannabis Act was signed, making it legal for qualified patients to purchase up to 3.5 grams of flower, one gram of concentrate, or 100 milligrams of THC in an infused product per day.
It also designed the Mississippi Department of Health to:
Oversee the licensing of facilities for testing, research, cultivation, and production
Issue ID cards for qualifying patients, nonresidents, and caregivers
Register healthcare practitioners
Manage seed-to-sale tracking systems
Once the department begins issuing licenses, patients will be able to purchase cannabis at state-approved dispensaries.  
Qualifying conditions for Mississippi's Medical Marijuana Program include:
Agitation of dementia
Alzheimer's disease
Amyotrophic lateral sclerosis (ALS), or Lou Gehrig's disease
Autism
Cachexia, or wasting disease
Cancer
Chronic pain
Chron's disease
Glaucoma
Hepatitis
HIV/AIDS
Huntington's disease
Multiple sclerosis (MS)
Muscular dystrophy
Neuropathy
Seizures
Severe and persistent muscle spasms
Severe or intractable nausea
Spastic quadriplegia
Spinal cord disease or severe injury
Pain that's not responsive to opioids
Parkinson's disease
Post-traumatic stress disorder (PTSD)
Sickle cell disease
Ulcerative colitis
The public can also petition to add conditions to the list.
Mississippi Medical Cannabis vs. Delta 8
Despite Mississippi's extensive medical cannabis program, some people do not qualify for or cannot afford a card. So how do they fare? Isn't it important that everyone has safe and legal access to the benefits of cannabis?
That's where delta 8 comes in. Delta 8 doesn't require any special forms of ID (other than proving an individual is of legal age), so those who can't get a prescription for medical marijuana can still benefit from cannabis via delta 8 products.
Since delta 8 is essentially a milder analogue of delta 9— the compound responsible for cannabis' high— it offers virtually the same properties and benefits. While delta 8 is half as strong as delta 9, the two cannabinoids have virtually the same effects.
Where to Find Delta 8 in Mississippi
After all this talk about delta 8 in Mississippi, we bet you're just about ready to go out and find some D8 in the Magnolia State. Remember, it's always best to get your delta 8 products online, but if you'd rather go out and explore your options in the warm and welcoming Hospitality State, be sure to stay on the lookout for things like lab tests, ingredient lists, and more information on the material used to make your products.
Here are some of the best places to get delta 8 in Mississippi.
Jackson – SUNMED – 4.9 Stars
With impeccable customer service, a staff that is beyond knowledgeable, and the perfect ambience, this store really highlights Mississippi's reputation as kind and hospitable. Their products are "designed to assist the adult consumer to regain, revitalize & improve their quality of life."
Gulfport – DB Rocks – 4.9 Stars
Whether you're looking for friendly service, products that exceed expectations, or unbeatable pricing, you'll realize that DB truly Rocks the second you walk through the door!
Southaven – Hemp Ville – 4.6 Stars
Hemp Ville is beloved by long- and short-term customers alike for its well-rounded and helpful staff, beyond reasonable prices, and wide variety of hemp-derived products. They also provide lab testing for every product they sell.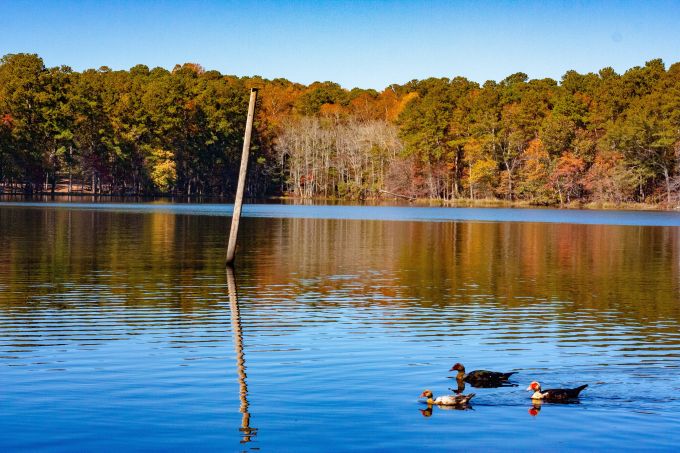 Are All Hemp-Derived Cannabinoids Legal in Mississippi?
Hemp's most popular cannabinoid is delta 8, but it has many relatives that are equally interesting and beneficial. Plants like hemp are, after all, incredibly versatile! So, what are these other cannabinoids, and are they legal in Mississippi?
Hemp contains dozens of cannabinoids whose properties include energy and focus as well as relaxation and euphoria. Here are some of the most popular.
You already know delta 8. It's half as potent as delta 9 and will get you feeling calm, cool, and collected in no time.
Delta 10, on the other hand, is even milder than delta 8, and it also has a different range of benefits. This compound contains indica-like properties that energize and focus you, making for a creative and productive high.
HHC is another popular cannabinoid. Its potency lies somewhere in between delta 8 and delta 9. HHC produces a moderately strong and very euphoric high in users.
Lastly, THCO is one of the strongest hemp-derived cannabinoids discovered to date. Nicknamed "the psychedelic of cannabinoids," THCO has been known to cause audiovisual hallucinations when taken at larger doses.
But are they legal in Mississippi? Yes! They follow the same logic at delta 8, which means that as long as they're made from hemp and contain 0.3% THC or less, they're perfectly legal to buy, sell, and possess in the Magnolia State!
Is Delta 8 Legal in Mississippi: Final Thoughts
So, is delta 8 legal in Mississippi? Yes! Although legislation could be a little clearer, delta 8 is, for now, technically legal in the state of Mississippi as long as it is made from hemp and contains no more than 0.3% delta 9 THC. The same applies to other hemp-derived cannabinoids.
Remember, it's always best to buy these products online, but you can always get them in person in the Hospitality State. Just be sure to stay on the lookout for indicators of safety, quality, and purity.
Until the state of Mississippi says otherwise, delta 8 is legal in the Magnolia State, so enjoy your delta 8 safely!