The federal legalization of delta 8 in 2018 has left the cannabis community buzzing with excitement. Many states are legalizing this hemp-based cannabinoid, which is gaining popularity among old and new stoners alike. Some states, however, disagree with the national consensus and have banned and criminalized the compound. But is the Bayou State a square, or is delta 8 legal in Louisiana?
Is Delta 8 Legal in Louisiana?
The best way to understand delta 8's legal history in the United States is to go all the way back to 2018 when the federal Farm Bill was passed. Commonly known as the Agriculture Improvement Act, the Farm Bill of 2018 had a tremendous impact on the hemp industry.
Hemp's distinction from marijuana was one of the most important aspects of the Farm Bill. Both types of cannabis are scientifically similar, but the Farm Bill created a legal distinction between them: hemp plants containing under 0.3% THC were now considered hemp, whereas marijuana plants with THC levels above 0.3% were considered marijuana.
Most importantly, the Farm Bill legalized hemp and all of its derivatives, which successfully made delta 8 and other hemp-based cannabinoids fully legal in the United States! The federal government, however, still views marijuana as a strictly illegal controlled substance—although the Biden administration has stated that they are working on a change of perception (and hopefully, legislation).
Now you know about the federal government's stance on the subject, but is delta 8 legal in Louisiana?
Yes! Following the passing of the Farm Bill, Louisiana passed House Bill 491 in 2019, making the use, possession, sale, distribution, purchase, and production of hemp and hemp-derived cannabinoids permitted without penalty or prosecution!
In essence, HB 491 was an essential piece of legislation that officially aligned Louisiana's hemp laws with the guidelines set by the federal Farm Bill. Additionally, the bill also removed hemp and all hemp-derived compounds from the state's list of controlled substances.
Shipping Delta 8 to & from Louisiana
Due to the compound's legality in the state, online retailers and out-of-state manufacturers can ship delta 8 products to Louisiana. This is particularly beneficial for Louisianians looking to score some high-quality cannabinoids without too much hassle.
A plethora of reasons make buying delta 8 online, when available, your best option. The first advantage of buying online is that it is much more transparent than buying in person. If you shop online, you'll find third-party lab reports and ingredient lists that you can examine at your own leisure, unlike when you shop in a physical store. Furthermore, online retailers tend to have a greater selection of products, so you can browse them all until you find something that fits your lifestyle perfectly. Last but not least, online stores tend to have a more comprehensive customer satisfaction program and excellent customer service, meaning the company will likely be responsive and attentive if you have any questions, comments, or concerns.
That said, finding high-quality delta 8 products in person is not impossible in the Bayou State, especially when you know what to look for, but more on that later.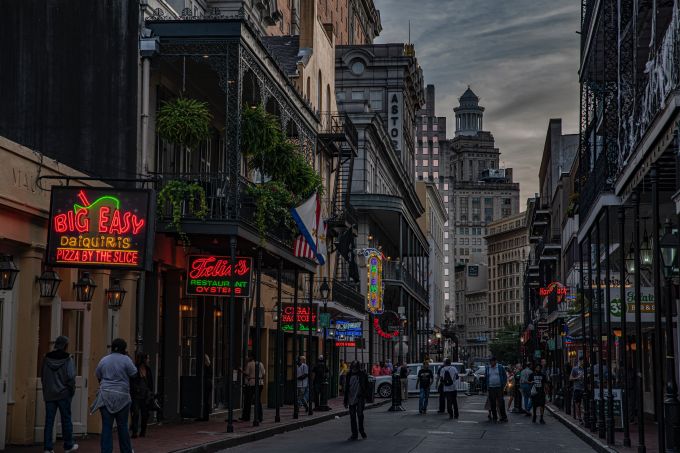 Delta 8 in Louisiana
Although delta 8 is legal and welcomed with open arms in Creole State, that isn't the case for all cannabis products. Recreational marijuana is not legal under Louisiana state law. Possession of 14 grams or less is punishable by a fine up to $100; regardless of number of offenses, those caught with such small quantities risk no jail time. If found in possession of more than 14 grams, however, penalties are much stricter and range from hefty fines to long jail times depending on quantity and intent.
When compared to other states, the Pelican State's penalties for small amounts of marijuana may seem light, and that's because they are! This is largely due to House Bill 652, an important piece of legislation signed into law in 2021 that decriminalized simple possession of marijuana in small quantities throughout the state.
Although decriminalized, the use and possession of marijuana remain illegal in the state, meaning that delta 8 and other hemp-derived cannabinoids are the only legal way for recreational cannabis users to get their hands on the plant's famous effects.
If you do happen to be in the market for some delta 8 in the state of Louisiana, there are probably a few things to keep in mind in order to ensure a safe and positive experience.
Things to Consider When Buying Delta 8 in Louisiana
Since delta 8 is not regulated by the FDA, it's up to individual companies to set their own safety and quality standards, which is why you need to know and trust your cannabinoid retailer.
First things first: lab tests, lab tests, lab tests! Knowing exactly what you're putting in your body is crucial when it comes to consuming anything. Labels or sellers may claim their product contains safe and pure delta 8, but how can you be sure? Third-party lab testing not only reveals the retailer's commitment to safety, but also the potency and purity of your product. In addition to checking for common contaminants, labs can also check for harmful additives, so you can enjoy the additional peace of mind of knowing that you're consuming something 100% safe.
For your safety, you should also always avoid bleach. A pure and high-quality delta 8 distillate is never completely transparent; it can be pinkish or amber, but never fully clear. Many manufacturers bleach their products in order to make them appear safer and purer, but they do the exact opposite. If you see a vape or an oil that looks like a McDonald's Sprite, run for the hills!
You should also consider the type of hemp used in your products. For the best results, choose delta 8 products made from organic hemp grown right here in the USA. It is true that all delta 8 products must be derived from hemp to be legal, but hemp itself is known for its absorbent properties. Because of this, it can pick up nutrients and contaminants from the environment it's grown in, and those elements will end up in your product. Be sure to choose a manufacturer that does not use pesticides or GMOs.
From there, it's just a matter of critical thinking. Look online and do some research on what the products you're buying should look like. Is the company legit? Is the packaging informative? How sure are you this product is safe?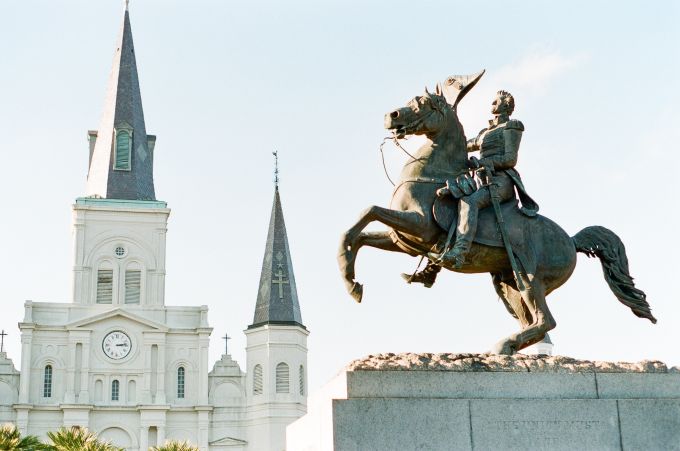 Louisiana Cannabis Market Grows with Delta 8 & Medical Marijuana
Although recreational marijuana is illegal in Louisiana, the state has a pretty legit medical cannabis program. The state's legalization of medical marijuana came long before the introduction of delta 8 legislation, meaning that medicinal cannabis precedes the hemp-derived cannabinoid industry in the Bayou State.
So, what exactly does legal delta 8 mean for the state's medical marijuana market?
Louisiana Medical Cannabis Laws
Surprisingly, medical marijuana has been legal in Louisiana in some capacity since 1991! Act No. 874, signed into law that same year, allowed doctors to prescribe medical marijuana to qualifying patients, but made no provisions regarding selling, dispensing, or possessing medical marijuana. Qualifying conditions, however, were limited to cancer, quadriplegia, and glaucoma. Since then, the state's medical marijuana program has undergone significant progress.
Later, Senate Bill 541 modified the qualifying conditions set forth by the state's earlier legislation. Additionally, it made the duty of the state's Department of Health and Hospital (DHH) to oversee the Therapeutic Marijuana Utilization Board. Other responsibilities bestowed upon the DHH by the bill included facilitating the licensing of doctors, producers, and pharmacies for medical marijuana. Although this was progressive at its time, it did not do much to give patients legal access to medical marijuana.
In 2016, however everything changed; the true needs of medical marijuana changes were finally to be addressed in new legislation! Senate Bill 271 provided an extremely comprehensive medical cannabis program in the state of Louisiana. It allowed physicians to recommend cannabis to patients, as opposed to previous legislation's requirements of prescriptions. Additionally, the legislature stated that professionals must provide medical marijuana in a processed, non-smokable form in the state of Louisiana. It even made provision for distribution to medical marijuana patients via at least nine dispensaries across the state.
In 2018, House Bill 579 and House Bill 627 were signed, which increased qualifying conditions for medical cannabis, allowing more people in Louisiana to gain access to medical cannabis. Two years later, House Bill 819, in a pleasant turn of events, also increased the number of qualifying conditions and allowed physicians to recommend cannabis for all debilitating conditions they are qualified to treat, as long as they believe their patient will genuinely benefit from it. This widely expanded the scope of people entitled to medical cannabis in the Bayou State.
In 2021, the state's governor signed House Bill 391, which repealed the state's ban on dried, smokable cannabis for medical marijuana patients. This means that those entitled to medical cannabis in the state of Louisiana can finally obtain raw cannabis for inhalation!
As of today, the following conditions qualify for a medical cannabis card in the state of Louisiana:
AIDS/HIV
Autism Spectrum Disorder
Cancer
Crohn's Disease
Chronic Pain
Destructive or physically aggressive behaviors
Communication difficulties or avoidance that jeopardizes the patient's physical health
Epilepsy
Glaucoma
Muscular Dystrophy
Multiple Sclerosis (MS)
Parkinson's Disease
Post-Traumatic Stress Disorder (PTSD)
Repetitive or self-stimulatory behaviors that put the patient's physical health at risk
Seizure Disorders
Self-Injuring Behaviors
Severe Muscle Spasms
Spasticity
Wasting Syndrome or Cachexia
Any other condition where the consulting physician feels that medical cannabis may help
Before getting a medical card in Louisiana, you need to first schedule a medical evaluation and be recommended for cannabis by a licensed physician. You must be 18 or older (or the consent of a guardian or caregiver if under 18) to qualify. Once the doctor approves, you'll receive your medical marijuana recommendation and you'll be free to shop for medical cannabis at Louisiana dispensaries!
Please note that the state of Louisiana doesn't exactly supply medical marijuana patients with a "card." Instead, the doctor's signed certification can be used as the official medical marijuana document.
Anyone holding a medical marijuana certificate is permitted the possession of a supply to last a maximum of 30 days. The total amount would be determined by a physician, and all the range of products include oils, pills, chewables, patches, sprays suppositories, lotions, and more.
Louisiana Medical Cannabis vs. Delta 8
So, what does delta 8's legality in the Bayou State have to do with its medical marijuana program? Well, even though Louisiana's medical marijuana program is admirably comprehensive, it still excludes some demographics that may also benefit from cannabis.
Here's where delta 8 comes into play: because it is, in essence, just a milder analogue of delta 9, delta 8 offers virtually the same benefits as the sought-after compound. Albeit to a lesser extent, the less potent delta 8 can still provide the feelings of relaxation, pain management, and anxiety relief closely associated with medical marijuana.
This is terrific news for those living in the Creole State that don't qualify for the state's medical marijuana program but still want to reap the buzzy benefits of cannabinoids!
Where to Find Delta 8 in Louisiana
After all this talk about delta 8, you're just about ready to try the famed compound, aren't ya? When we said that finding high-quality delta 8 in Louisiana could be complicated, we meant it. With so many new retailers entering the game and the guidelines for delta 8 distribution as blurry as ever, it's hard to find a store to trust with your hemp products. That said, we've compiled a short list to help you get your groove on all around the Bayou State!
New Orleans – Simply CBD – 4.9 Stars
Dead in the center of the Big Easy, Simply CBD has a great product selection, super competitive prices, and the friendliest and most helpful staff around! All of their products are lab-tested, reliable, and Farm Bill compliant!
Baton Rouge – Cypress Hemp – 5.0 Stars
With over a hundred glistening customer reviews, in-store shopping, curbside pickup, and even local delivery, Cypress Hemp seeks to bring all the benefits of high-quality, reliable cannabinoids to local communities in Louisiana.
Lafayette – SUNMED – 4.8 Stars
With dozens of products to choose from, all of which aid in soothing a plethora of ailments, SUNMED also counts with helpful and friendly staff. The store's workers are more than willing to discuss your personal needs and point you in the direction to your best cannabinoid experience!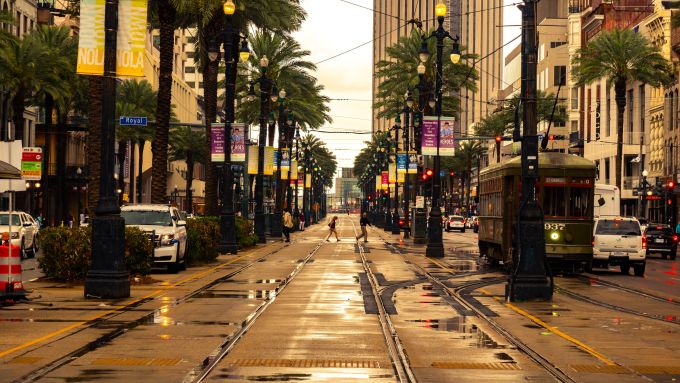 Are All Hemp-Derived Cannabinoids Legal in Louisiana?
As long as they comply with the federal Farm Bill's cap, and subsequently Louisiana's own HB 491, of 0.3% THC, all hemp-derived cannabinoids are legal to sell, purchase, possess, distribute, and use in the Bayou State!
Sure, you already knew CBD was legal due to its nonexistent psychoactive properties, but cannabinoid legality goes well beyond that in the state of Louisiana. As a matter of fact, you can reap the full benefits of all hemp-derived cannabinoids, whether you're looking for the energizing properties of delta 10, the euphoric effects of HHC, or the intensity of THCO. Hemp-derived delta 9 is also legal in the state, with "hemp-derived" being the keyword in that phrase.
If you're interested in trying some of these compounds but find them a little hard to locate in the Creole State, remember you can always buy them online and get them delivered straight to your door!
Is Delta 8 Legal in Louisiana: Final Thoughts
So, is delta 8 legal in Louisiana? Yes! And so are all its hemp-derived cousins—as long as they don't exceed the limit of 0.3% THC. Although it's possible to find safe and high-quality cannabinoids in the Bayou State—especially when you know where and what to look for—it's always best to source your cannabinoids from trustworthy, well-established online retailers.
In the meantime, have fun, be safe, and go Saints!