Delta 8 has been as popular as it has been controversial since its federal legalization in 2018. The compound, known for its relaxing psychoactive effects, has been met with some complications in certain states, while others have adhered by the federal government's ruling. But where does the Bluegrass State stand? Is delta 8 legal in Kentucky?
Is Delta 8 Legal in Kentucky?
Delta 8 is legal in Kentucky, but the elements that will determine its future in the Bluegrass State haven't been without immense amounts of effort. Before we get into all the nuances of delta 8 in Kentucky, let's first better understand the federal legislation that made legal delta 8 a possibility in the state.
Kentucky takes its delta 8 guidelines from a piece of federal legislation established in 2018. The Agriculture Improvement Act, also known as the Farm Bill, legalized industrial hemp and all of its derivatives at the federal level. This makes hemp-derived cannabinoids like delta 8 100% federally legal in the United States. An important distinction made by the Farm Bill was the differences between hemp and marijuana. Both are types of cannabis, and science doesn't acknowledge any major differences between the two plants, but the federal government created a legal distinction between the two. While hemp defines cannabis plants containing 0.3% THC or less on a dry-weight basis, marijuana defines cannabis plants containing more than 0.3% THC. That same year, Kentucky passed House Bill 197, essentially aligning Kentucky's hemp laws with those of the federal government.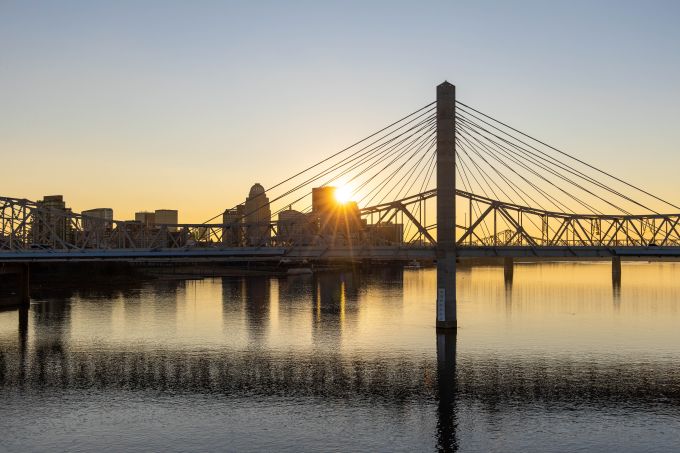 Although hemp was federally legalized in 2018, Kentucky lawmakers had been fighting to bring industrial hemp back to American farmers since 2012. In 2013, the state signed Senate Bill 50 with the goal of helping Kentucky "move to the forefront of industrial hemp production and commercialization of hemp products, and to create a regulatory framework for hemp production should the government lift its federal ban." Among the main propositions introduced by the Bill, some of the most important include:
Establishment of the Kentucky Industrial Hemp Commission

Introduction of a research program by state universities for hemp planting, cultivation, and analysis

Setting of record-keeping and filing requirements for industrial hemp growers

Requirement of the Kentucky State Police to perform background checks on producers
When congress passed the Agricultural Act of 2014, Kentucky adapted its law to pursue the hemp industry in accordance with the law, which brings us to SB 218.
Introduced in early 2017, Senate Bill 218 essentially expands the legal framework established in SB 50. One of the main changes created by the legislation was replacing the old Hemp Commission with a new Industrial Hemp Advisory Board, created with the goal of giving advice and input to the KDA as well as holding laboratories responsible for THC testing.
Additionally, the bill contains some law enforcement requirements:
Applicants must submit GPS coordinates for growing locations

Applicants must give written consent to entry by representatives of law enforcement agencies

Annual criminal background checks

10-year program ban for any person convicted of a felony or drug-related misdemeanor or violation
Although both, SB 50 and SB 218, paved the way for Kentucky's current-day hemp legislation, House Bill is where stuff starts to get interesting. The bill was introduced in an effort to deal with the state's growing opioid epidemic. When introduced, the bill included a controversial provision which would've seen CBD and other hemp extracts to be prescribed by a physician and approved by the FDA. Fortunately, because of the concern expressed by participants of the state's hemp pilot program, the provision was altered to protect and expand CBD protection within the state. The bill also removes any doubt that CBD products are legal and not considered "marijuana" in the state.
A subsection of the bill excludes cannabidiol products derived from industrial hemp from the definition of marijuana, as long as they don't exceed a concentration of 0.3% THC on a dry weight basis.
But that's not where the story ends.
So, Is Delta 8 Legal in Kentucky or Not?
Some Kentucky lawmakers want to ban hemp-derived delta 8 products in the Bluegrass State. Senate Bill 170, which would ban production of "intoxicating hemp-derived products," is the latest piece of legislation in Kentucky's battle against delta 8. The Kentucky Department of Agriculture had previously warned growers and processors that distributing delta 8 is illegal, claiming in a published letter that the compound is considered a controlled substance by the US Food and Drug Administration. This sparked several police raids on delta 8 vendors operating in the state, which resulted in confiscations and seizures.
The Kentucky Hemp Association, however, fought back, with a Boone County Circuit Court judge ultimately siding with them. An injunction filed in late February of 2022 means that delta 8 is considered legal in Kentucky, for now. Local hemp shop customers filled out a petition in efforts of stopping the delta 8 ban, citing examples of the helpful properties of the cannabinoid relating to sleep, anxiety, and pain relief.
Because of the judge's ruling, delta 8 remains temporarily legal in the state of Kentucky, but its future in the Bluegrass State seems turbulent and unstable.
Shipping Delta 8 Products to & from Kentucky
Passed in early 2020, Kentucky House Bill 236 aligns with the federal 2018 Farm Bill. The legislation allows processors transportation of hemp extract materials that may exceed the 0.3% THC threshold as long as those materials are remediated to fall within the 0.3% cap for final products.
If a processor wishes to send materials exceeding the 0.3% THC limit to another licensed processor, the sender must notify the Kentucky Department of Agriculture Hemp Staff within 24 hours, along with information such as:
Date of the movement/transfer

Address of origin

Address of destination

Any additional information required by the state
Luckily for consumers, the temporary injunction on the delta 8 ban also means that out-of-state distributors are allowed to ship delta 8 products to Kentucky. Shopping for delta 8 products online is convenient, safer, and gives you more variety than you would get at a physical store. That said, buying delta 8 in Kentucky is possible, but more on that later.
Delta 8 in Kentucky
Delta 8 may be legal in Kentucky for now, but that doesn't mean that the Bluegrass State is warming up to cannabis as a whole. Although Kentucky is bordered by five states that have some form of legalized marijuana, the substance remains strictly illegal in the state. Some Kentuckians may make the short trip to surrounding states like Illinois or Ohio to obtain the green goods, but even that may prove risky. Even if you're just driving through the state, marijuana possession is considered a class B misdemeanor that carries a maximum of 45 days in jail. Trafficking is also a misdemeanor, but over eight ounces is considered a felony.
When it comes to hemp-derived cannabinoids, which many people have expressed carry many of the same properties as marijuana-based compounds, the trip to a trippy experience is much shorter—and much less risky. We established that buying your cannabinoids online is much easier and convenient than buying them in person, but that doesn't mean that getting safe and high-quality delta 8 in Kentucky is flat-out impossible. There are, however, some things to look out for to ensure a positive cannabinoid experience.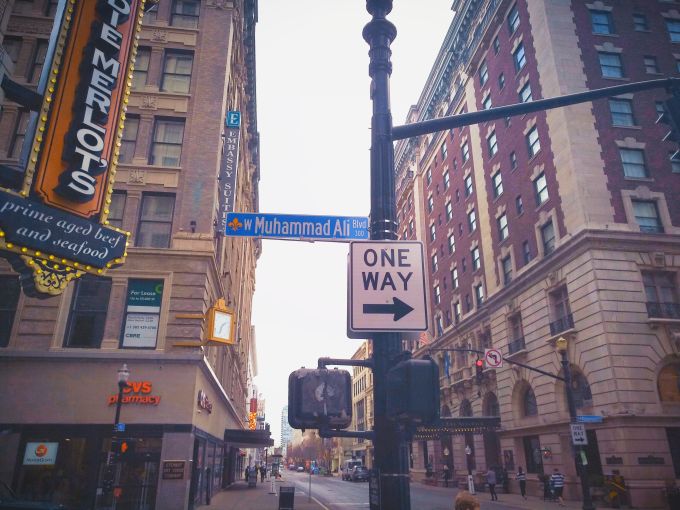 Things to Consider When Buying Delta 8 in Kentucky
As delta 8 is not regulated by the FDA, there are no guidelines for ensuring the quality and safety of hemp-derived delta 8 products. You should take your time researching and evaluating whether a producer or retailer can be trusted. How do you know if your products are safe, and what should you be looking out for?
Pick Organic Hemp
All the best delta 8 products are made from industrial hemp. Legal delta 8 must be derived from hemp, not marijuana, but that's not the only factor to consider.
Plants like hemp are renowned for absorbing both nutrients and toxins from their surroundings. Delta 8 products should always be made with organic, non-GMO hemp grown in the United States to ensure that they are free of contaminants. Make sure you know where your products come from. You'll need to look elsewhere for your delta 8 fix if the growers used pesticides or other carcinogens.
Understand Extraction Methods
In order to obtain delta 8 from raw plant material, it needs to be extracted from industrial hemp using a plethora of extraction methods. CO2 extractions are, by far, the most effective and safest way to extract delta 8 from hemp. Apart from being the most expensive method, which demonstrates a manufacturer's commitment to safety over profits, it also employs no chemicals or solvents, making it the cleanest method.
In CO2 extractions, pressurized carbon dioxide, which becomes liquid at high pressures, is able to extract delta 8 and other cannabinoids from raw hemp. Upon depressurizing, CO2 returns to its gaseous state and leaves behind the desired compounds.
Avoid Bleach
Natural delta 8 distillate is never, under any circumstance, transparent. Some manufacturers will bleach their products to make them look cleaner and more appealing, but real concentrates are usually amber in color. If you spot a cart or oil that looks completely clear, that's a red flag. Bleaching can be incredibly dangerous, as it adds harmful and unnecessary chemicals to your product.
Look for Lab Reports
Delta 8 manufacturers are not required by law to test their products before selling them, so finding a distributor committed to safety and transparency is a must when it comes to hemp-derived cannabinoids. The availability of third-party lab tests is a good sign of the company you're buying from.
When ingesting a product, whether you're vaping it or eating it, you want to know exactly what's going in your body. Third-party lab testing doesn't just help determine the potency and purity of your product; it also checks for common contaminants that may be harmful to you. Before purchasing any delta 8 product, always check for lab reports.
Kentucky Cannabis Market Grows with Delta 8 & Medical Marijuana
Although medical marijuana in Kentucky doesn't seem to be a possibility any time soon, patients in the state that would benefit from medical cannabis may still have some good news. As previously mentioned, hundreds of delta 8 users petitioned to the state, claiming that delta 8 has helped them with several illness-related pains and discomforts.
Medicinal cannabis has not had any luck in the Bluegrass State, but lawmakers have still tried to make it a reality several times. Let's take a look at the complicated legal history between Kentucky and medical marijuana.
Kentucky Medical Cannabis Laws
Under state law, medical marijuana is not legal in Kentucky. This means that the use, possession, sale, purchase, distribution, production, and manufacture of medical marijuana is illegal in the Bluegrass State. In 2015, Kentucky lawmakers proposed House Bill 3 and Senate Bill 40, both of which attempted to legalize medical marijuana and create a subsequent regulatory framework. Unfortunately, neither made it past the committee stage.
In 2020, a Louisville representative proposed House Bill 136, which sought to legalize medical cannabis while keeping smokable flower and at-home growing illegal. The bill made it through the House but got stalled when COVID-19 hit. It was reintroduced in January of 2022, but it failed. A new version is currently being drafted, but expectations are low with all previous legislation with the same aim promptly failing.
This setback is tremendously disappointing for patients that have been working hard for years to convince the state government to pass medical cannabis laws.  
Kentucky Medical Cannabis vs. Delta 8
With no sound medical cannabis legislation making its way up the state's government anytime soon, and recreational marijuana strictly forbidden, it seems that delta 8 is the only safe and legal way for Kentuckians to enjoy the properties of cannabis.
Delta 8 THC is, after all, just a milder analog of delta 9 THC, meaning the hemp-derived compound offers all the same benefits as marijuana to a lesser extent.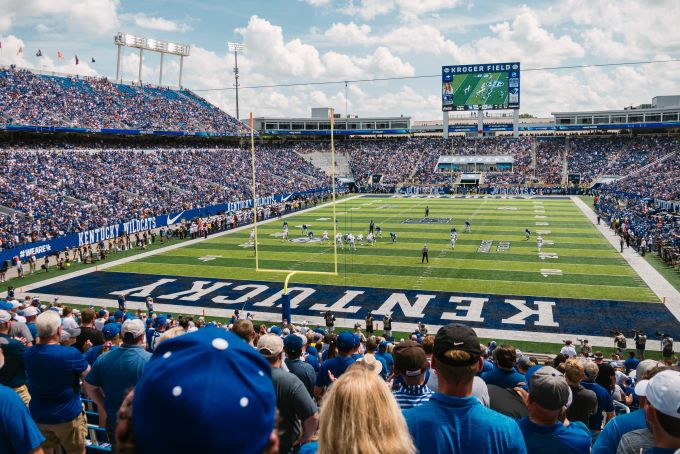 Where to Find Delta 8 in Kentucky
Now that you've learned all about delta 8's legal stance in Kentucky—and know that medical cannabis is not an option in the Bluegrass State—you may be wondering where to get your delta 8 fix. Even though buying delta 8 online is what's always easiest, here are a few of the best delta 8 shops in Kentucky.
Louisville – 502 Hemp Wellness Center – 4.9 Stars
Customers flock to 502 Hemp in search of help with all sorts of ailments. From anxiety relief to pain management, they love the products and prices at this store. Additionally, they count with a kind and helpful staff equipped to make your trip amazing.  
Lexington – CBD Time – 5.0 Stars
With a relaxing, inviting atmosphere, this store barely feels like a store at all. Instead, it feels more like a place to chill and heal. According to their customers, you can ask all sorts of questions about your products and always get an informed answer from the store's friendly staff.
Frankfort – Smokin D's Vapor Shop – 4.8 Stars
Located in a centric area with a great environment, Smokin D's is where Frankfort goes for its delta 8 needs. With kind, helpful staff, amazing products, and competitive pricing, this vape shop is more than willing to fulfill all your delta 8 needs.
Are All Hemp-Derived Cannabinoids Legal in Kentucky?
We've established that the future of delta 8 in Kentucky is uncertain. The same is true for other psychoactive hemp-derived cannabinoids, including delta 9, delta 10, HHC, and THCO. Although these buzzy compounds are legal in the Bluegrass State for now, that's all subject to change at any time.
For now, however, you can get these products shipped to you legally and safely. But stay on the lookout for any changes in legislation!
Is Delta 8 Legal in Kentucky: Final Thoughts
So, is delta 8 legal in Kentucky? It is for now, but hopefully you've learned that it's a little more nuanced than that. While lawmakers and activists battle for the future of hemp-derived cannabinoids, you're free to enjoy delta 8 in all its buzzy glory. But stay on the lookout for changing legislation. Remember how to spot safe, legitimate delta 8 products when shopping in-store and online.
Buzz safe!