Delta 8 has made waves in the cannabis community ever since its federal legalization back in 2018. Increasingly popular among old and new stoners, especially in those states where recreational marijuana is not yet a reality, this hemp-based cannabinoid is legal in most of the country. That said, some states do not agree with the national consensus and have gone as far as banning and criminalizing the compound. But is the Sunflower State one of these areas, or is delta 8 legal in Kansas?
Is Delta 8 Legal in Kansas?
To better understand the legal history of delta 8 in the United States, it's best to take things back all the way to 2018—the year the federal Farm Bill was signed. Also known as the Agriculture Improvement Act, the Farm Bill of 2018 did wonders for the hemp industry.
One critical aspect of the Farm Bill was its role in distinguishing hemp from marijuana. Although both types of cannabis are scientifically similar, the Farm Bill created a legal distinction between the two: cannabis plants containing under 0.3% THC were now considered hemp, while cannabis plants with THC contents higher than 0.3% were considered marijuana.
More importantly, the Farm Bill federally legalized hemp and all of its derivatives, thus making delta 8 and other cannabinoids 100% legal in the United States! Marijuana, however, remains a strictly illegal controlled substance under federal law—although the Biden administration is working hard to revisit these points of view, as stated by a statement released in early October.
So, is delta 8 legal in Kansas?
Closely following the approval of the Farm Bill at a federal level, Kansas adopted Senate Bill 282, which legalized all hemp-derived compounds, including delta 8 but excluding delta 9. Under the bill, it was made clear that no hemp product could carry any quantity of delta 9 at all, as opposed to the Farm Bill's 0.3% proposed cap.
So, easy enough, right? Delta 8 is legal in the Wheat State but delta 9 is not.
Well, not quite. In December of 2021, Kansas State Attorney General Schmidt released a controversial statement revealing that delta 8 is in fact illegal unless it's sourced from hemp and carries no more than 0.3% THC. Pretty standard so far. However, in early 2022 District Attorney Stephen Howe put out an announcement stating that since the state's own Kansas Commercial Industrial Hemp Act, "misinformation has been disseminated to business, consumers, and the public on the legality of a cannabinoid known as Delta-8 THC in Kansas." He cited the Attorney General's opinion, which found delta 8 a scheduled I controlled substance and unlawful to possess or sell in Kansas as long as they contain more than 0.3% total tetrahydrocannabinols.
The use of the term "tetrahydrocannabinols" is important in this context; unlike the Farm Bill, which only limits the amount of delta-9-tetrahydrocannabinol (delta 9 THC), this ruling would render all variants of THC illegal, including delta 8.
In other words, if the Attorney General's opinion turns into law, all delta 8 products will become illegal in the state of Kansas.
This controversial statement resulted in raids and what some are calling unlawful seizes of supplies, cash, hemp, and hemp products, which then resulted in a lawsuit against the state in the summer of 2022. The lawsuit seeks to clarify the definition of hemp under state law and solidify the legality of delta 8 products throughout the Sunflower State.
For now, delta 8 remains legal to possess, purchase, sell, distribute, promote, and produce in Kansas, but the compound's future in the Wheat State seems uncertain—especially with the Attorney General opinion on the matter.
Shipping Delta 8 Products to & from Kansas
As long as delta 8 remains legal to sell and possess in the state of Kansas, online retailers and out-of-state manufacturers are allowed to ship delta 8 products to the state. This is especially fortunate for Kansans looking to score some sweet, high-quality cannabinoids without going through too much trouble.
As a matter of fact, buying delta 8 online, when available, is definitely your best option for a plethora of reasons. For starters, online stores are much more transparent than physical shops. Online, you can find third-party lab reports and ingredient lists that you can take your time examining, unlike physical stores where you get what you get, and you leave the shop. Additionally, online retailers tend to have much more product variety, meaning you can browse all your options until you find something that fits your lifestyle just right. Lastly, if you don't like your experience or have any questions, online stores tend to have excellent customer service and a more comprehensive customer satisfaction program.
All that said, buying high-quality delta 8 products in person in the Wheat State is not impossible, especially when you know what to look out for, but more on that later.
Delta 8 in Kansas
As things stand now, delta 8 is much more than just another cannabinoid fad for those living in the state of Kansas. Hemp-derived compounds may be legal in the Sunflower State, but that doesn't mean that the state has warmed up to cannabis in general.
When it comes to recreational marijuana, possession of any amount is a Class B misdemeanor punishable by up to six months in prison and a maximum fine of $1,000 on your first offense. Possession of 450 grams or more with the intent to distribute is a Level 5 felony punishable by up to 42 months in prison and a maximum fine of $100,000 depending on quantity. Cultivating 50 cannabis plants or less is a Level 3 felony punishable by 46-83 months of imprisonment and a maximum fine of $300,000.
As a matter of fact, neither medical cannabis nor recreational marijuana are legal in the state, making delta 8 Kansans' only safe and legal way to reap the benefits and feel the effects of cannabis products.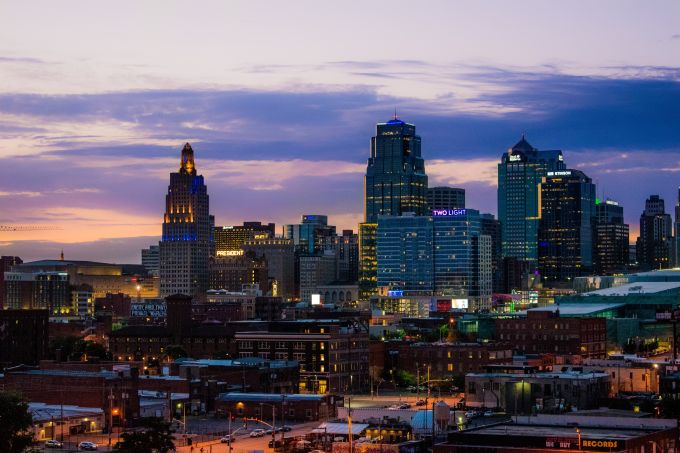 Things to Consider When Buying Delta 8 in Kansas
Whether you're in Kansas or anywhere else, there are several steps to take in order to ensure a safe and positive cannabinoid experience. Because delta 8 is not monitored by the FDA, it is up to individual companies to set their own safety and quality standards, meaning it's extremely important to know and trust your cannabinoid retailer.
First and foremost, always—and we mean always—look for third-party lab testing. When it comes to consuming anything, you need to know exactly what it is you're putting in your body. Sure, a label or seller may say that their product contains delta 8, but how can you be sure? Always look for third-party lab testing, which not only tells you about the retailer's commitment to safety, but also reveals the potency and purity of your product. Labs can also check for common contaminants and harmful additives, so checking reports means getting that extra peace of mind when consuming your products.
On the note of safety, also steer clear of bleach. A pure and high-quality delta is distillate is never, ever, fully transparent. Usually, it can be a pinkish or amber color, but never fully clear. Some manufacturers bleach their products to make them appear purer and safer, when in reality they do the complete opposite. If you see a vape or an oil that looks like clear nail polish, run the other way!
Another thing to consider is the type of hemp your products use. It's best to opt for delta 8 products that are made from organic hemp grown right here in the USA. Of course, all delta 8 products need to be derived from hemp to be considered legal, but the hemp plant itself is known for its absorbing properties. This means that it can pick up nutrients and contaminants depending on what environment it's grown in, and those elements will end up in your product. Pick a manufacturer that doesn't use pesticides or GMOs, unless you want to grow a second tongue or something.
From there, it's just a matter of common sense. Look online and compare the products you're interested in with similar options. Which one looks more legit? How similar are their lab reports? What do customers think about the company you're buying from?
Kansas Cannabis Market Grows with Delta 8 & Medical Marijuana
As previously mentioned, Kansas does not have any medical marijuana laws in place. It is illegal to use, possess, sell, purchase, distribute, or produce marijuana intended for medicinal purposes in the state.
Although highly unfortunate, this gives the delta 8 market untapped audiences whose cannabis needs are not currently being met. This is good news for patients within the state that don't have access to medical cannabis; delta 8 possesses many of the same properties that makes marijuana appealing to those suffering from ailments like insomnia, chronic pain, anxiety, and depression.
Kansas Medical Cannabis Laws
One of the only 13 states that lacks a comprehensive medical cannabis program—and one of the only 19 states that still punishes simple possession of cannabis with jail time—Kansas is real far behind on its cannabis legislation.
In 2021, the Kansas House of Representatives passed a medical cannabis bill, which carried over to the state's 2022 legislative session. The Senate, however, failed to enact medical cannabis in both years, and the legislature has unfortunately adjourned for the year, leaving medical cannabis off the table for another year.
In 2022, several attempts were made to enact a medical cannabis program in the Sunflower State, including Senate Bill 158 and Senate Bill 560. Neither were successful largely due to leadership in the Senate actively preventing these efforts. It is understood that lawmakers will continue working towards the introduction of medical cannabis legislation and are expected to try again in early 2023. Here's to hoping!
Even though medical marijuana doesn't seem to be on the horizon for Kansans, the state has taken some small steps forward in the past. In 2019, the state implemented some limited protections for certain types of low-THC medical cannabis. Senate Bill 28, also known as Claire and Lola's Law, provided an affirmative defense of possession of CBD-rich oils with THC contents of up to 5%. This law prevents convictions but doesn't necessarily prevent arrests or court dates. SB 28 also does not allow for the legal sale of production of cannabis oils in the state.
Kansas Medical Cannabis vs. Delta 8
With recreational marijuana largely out of the question and medical cannabis a hard maybe, it seems that hemp-derived products are the only safe and legal way for Kansans to enjoy cannabis. Hopefully, Kansas will adopt legislation to decriminalize—or dare we say, legalize—both recreational and medical cannabis, but for now, cannabinoids like delta 8 will have to suffice for stoners in the state.
The good news is that delta 8 is, in its essence, just a milder analogue of the ever-popular delta 9—AKA, the main psychoactive cannabinoid found in marijuana plants. Although delta 8 is half as strong, it offers virtually all the same properties as delta 9. This means that those looking to catch a cool buzz or benefit from cannabis's wellness benefits will certainly enjoy delta 8's presence in the Sunflower State.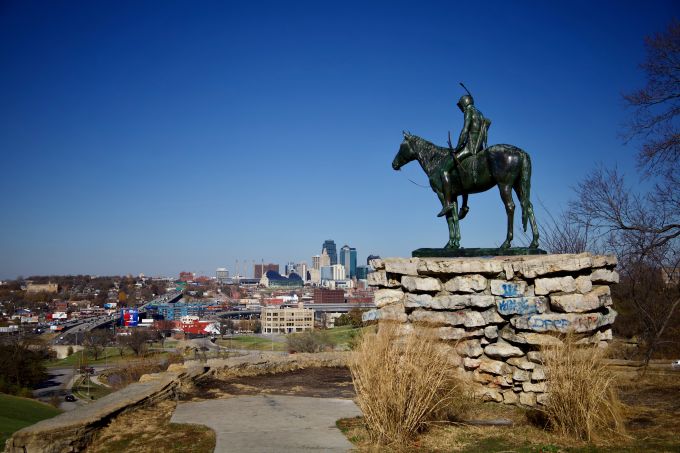 Where to Find Delta 8 in Kansas
Remember when we said it's possible to find delta 8 in physical stores in Kansas?
Kansas City – Hemp Haus – 4.9 Stars
While most Kansas City dispensaries don't count with wide varieties of delta 8, the Hemp Haus has a huge selection of products. With high-quality products and helpful staff members, this is the perfect place to get your delta 8 fix!
Wichita – Kannabliss – 4.8 Stars
This store's name tells you all you need to know—it's exactly what you get when you combine cannabis and bliss! With a hands-on owner and excellent products, Kannabliss has it all to fit your needs.
Topeka – CBD Sacred Leaf – 4.7 Stars
Sacred Leaf offers much more than just cannabinoids—it's an unmissable experience started by veterans in order to help you "get the relief you need, without the risk of losing your job."
Are All Hemp-Derived Cannabinoids Legal in Kansas?
As of now, all hemp-derived cannabinoids remain legal in the state of Kansas. This means that compounds like energizing delta 10, euphoric HHC, and potent THCO are all legal to possess, consume, sell, and purchase in the Sunflower State. Delta 9 products are only legal as long as they contain the compound in levels of 0.3% or less.
All that said, we know the Attorney General's opinion on the matter, so the legality of delta 8, along with all these other cannabinoids, is subject to change at any time. For now, however, go out and enjoy while you still can!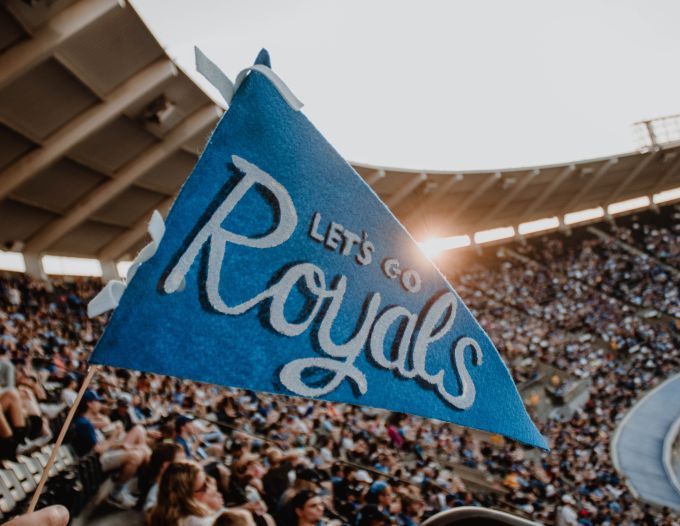 Is Delta 8 Legal in Kansas: Final Thoughts
So, is delta 8 legal in Kansas? As of now, yes. Although there is some hostility against the compound's legality in the Sunflower State, delta 8 remains a legal compound, just like many of its other hemp-derived relatives. That said, stay on the lookout for changing legislation.
Remember, it's always best to buy your cannabinoids online, and hopefully after this guide, you already know what to look for when shopping for delta 8—in Kansas or otherwise.
Happy buzzing and stay safe!