It's no secret that delta 8 has been surging in popularity across the country ever since its federal legalization under the 2018 Farm Bill; in fact, delta 8 has quickly become the king of hemp-derived cannabinoids nationwide. That said, we also know some states have been heavily restricting, and in some cases even criminalizing, the possession of cannabinoids like delta 8. So, is delta 8 legal in Georgia?
Is Delta 8 Legal In Georgia?
In short, yes!
According to Georgia's state law, which coincides with federal law outlined in the 2018 Farm Bill, all hemp-derived cannabinoids, including delta 8, are not prohibited within the state. This means that the use, possession, sale, and distribution of delta 8 THC is legal in the state of Georgia.
To better understand Georgia's cannabinoid legislation, it's best to first gather some background information on the Farm Bill—the federal legislation outlining the guidelines for hemp-derived compounds. 
One of the most important things noted in the Farm Bill was the legal difference between hemp and marijuana. Both plants are part of the cannabaceae family and are considered part of the same species—the term "cannabis" can accurately describe both hemp and marijuana. Even though science doesn't differentiate between the two plants, the law does.
Their main legal difference surges from THC contents. Under federal law, hemp is cannabis that contains 0.3% or less THC content on a dry weight basis. Marijuana, on the other hand, refers to cannabis that contains more than 0.3% THC.  
After the 2019 passing of HB. 213 in the House and Senate, the Peach State enacted the Georgia Hemp Farming Act, a piece of legislation created to fall in line with federal law under the Farm Bill. This legislation removed delta 8—and other hemp-derived THC variants—from Georgia's controlled substance list, provided these compounds did not carry more than 0.3% THC. 
Shipping Delta 8 Products to & from Georgia
Because hemp-derived cannabinoids are completely legal in the state of Georgia, you can travel with and place orders for delta 8 products in the state. If you're trying to find delta 8 products in Georgia but don't really know where to look, online hemp retailers are a great place to start!
Although delta 8 has hit gas stations and convenience stores across the United States, not all products are made equal. Oftentimes, the cannabinoids sold in gas stations and convenience stores may lack legitimacy. Whether there isn't enough information in their packaging or they don't make lab testing available, buying random delta 8 products can be a dangerous purchase. 
Thus, it's always safest—and most convenient—to buy your delta 8 products from online retailers. Instead of driving around the state trying to find a legit delta 8 source, you can simply kick your feet up and browse online retail stores from your computer or your phone. Online delta 8 stores come with many benefits other than convenience, though, such as lower prices, higher safety standards, and greater product varieties. 
Delta 8 in Georgia
Before asking the question, "is delta 8 legal in Georgia?" it's best to first understand the state's legislature (and the logic behind it) a little bit better. 
As Georgia's legislation was made to fall in line with the US government's Farm Bill, it's safe to assume that delta 8 will be legal in Georgia for as long as it remains federally legal. For now, its possession, production, sale, and distribution are all legal within the state lines of the Peach State. 
That said, however, the southern state didn't suddenly grow a liking towards all cannabis; remember, only hemp-derived cannabinoids are legal in Georgia—marijuana with more than 0.3% THC contents is strictly prohibited.  
In Georgia, delta 8 products aren't just legal; they've quickly become commonplace. With the rise of smoke shops and the convenience of online retail stores, delta 8 THC products are now available to virtually anyone who wants some! We touched on some things to look out for when sourcing your delta 8 products from dubious places, but there are a few other things to consider before making your final purchase. 
Things to Consider When Buying Delta 8 in Georgia
Georgia is home to many hemp stores, making delta 8 widely available across the state, but since the market isn't regulated, there are some things to keep a vigilant eye on companies selling delta 8—especially in person.
Choosing Organic Hemp
Hemp absorbs both nutrients and toxins from its environment. Its safety greatly depends on avoiding toxins and maximizing nutrients. In other words, you want to avoid all that dangerous GMO stuff. Instead, opt for organic, non-GMO hemp grown locally in the United States.
Look Out for Bleach
Some manufacturers will bleach their distillate to make it seem cleaner, but natural hemp distillate is never fully transparent. The real stuff is actually a yellowish or pinkish amber, and while cloudy distillate isn't a good sign either, always steer clear of completely translucent distillates. 
Opt for CO2 Extractions 
CO2 extractions yield purity consistently without using hazardous materials. It's also among the most expensive extraction methods, so a company investing in high-quality extraction processes shows dedication to safety and quality. 
Always Ask for Lab Reports
Because the delta 8 market isn't regulated, it's up to individual companies to create their own standards for safety and purity. Third-party lab testing is an essential and irreplaceable aspect of buying delta 8—and all other hemp-derived cannabinoids, for that matter. A lab analysis breaks down the potency of delta 8, the levels of delta 9 THC, and identifies common contaminants like pesticides and carcinogens. 
If the company you're interested in buying delta 8 from doesn't offer lab results, it's safest to look for your product somewhere else.
Only Buy from Reputable Brands
Look at online reviews, customer comments, and other signs that a delta 8 company is trustworthy. Buying from an established brand not only ensures accountability but it also creates an extra layer of safety for consumers. Their returning customers and good reviews are good indicators of the company's commitment to quality.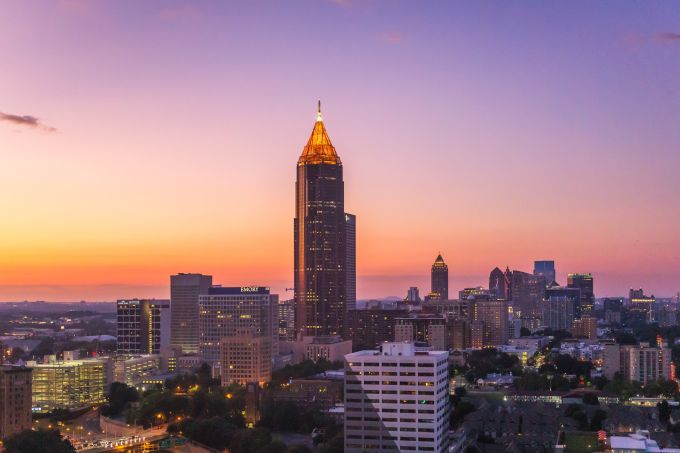 Georgia Cannabis Market Grows With Delta 8 & Medical Marijuana
If you follow medical cannabis news, you know that the industry is booming across the nation. With 37 states legalizing the plant's medicinal use and likely many more on the way, we're just now seeing the horizons of a new world where medical marijuana is not only legal but destigmatized, widely available, and accessible. 
Still, we've got a long way to go before this becomes a reality. Even states that have legalized cannabis for medical use remain restrictive of its usage. Take Georgia, for example. Even though medical marijuana is legal in the Empire State of the South, its use is very limited.
Georgia Medical Cannabis Laws
In 2015, House Bill 1, also known as Haleigh's Hope Act, legalized medical cannabis oil carrying up to 0.5% THC, as opposed to the federal limit of 0.3%. The Bill also created the Low THC Oil Registry program; patients and families (in case of children) can register in this program and carry up to 20 ounces of cannabis oil. The intent of the law, however, is not to make medicinal cannabis accessible to everyone. It is, in turn, made to protect patients and families from criminal prosecution for possessing cannabis oils with low THC contents. 
There are 17 qualifying conditions for patients to meet before being prescribed medical cannabis oil in Georgia:
Cancer at end stage or wasting illness
Seizure disorders (including those related to epilepsy and trauma-related head injuries)
Severe or end-stage ALS (Lou Gehrig's disease) 
Severe or end-stage Parkinson's disease
Severe or end-stage multiple sclerosis (MS)
Severe or end-stage sickle cell disease
Chron's disease 
Mitochondrial disease
AIDS
Alzheimer's disease
Autism
Epidermolysis bullosa
Peripheral neuropathy
Tourette's syndrome
Patients in hospice care
PTSD
Intractable pain
Additionally, patients must be residents of Georgia for at least one year prior to eligibility. Parents or legal guardians of a minor who has an eligible disease and has been a resident of the state for at least one year (or was born in Georgia and is under one year of age) are also eligible. 
If you or someone you know did qualify, the next step would be to apply for a Low THC Registry card—Georgia's version of a medical marijuana card. 
But how exactly does the process go?
To get this card, your physician needs to submit two forms: the waiver form, which also requires your signature, and the physician certification form. After submission and approval of your registration, a representative from the Department of Public Health's Vital Records will contact you to help you determine the closest of 20 select Public Health Offices across the state where you can pick up your card in person. 
The fee, which is due upon pickup of the card, is $25. The card is valid for two years from its issue date.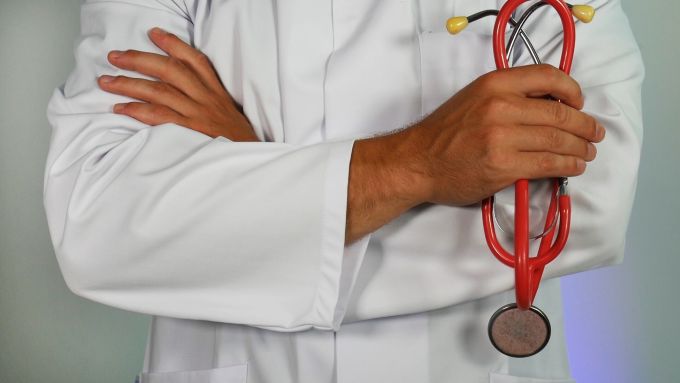 Georgia Medical Cannabis vs. Delta 8
So, it's pretty evident that Georgia's medicinal cannabis laws are pretty restrictive and inaccessible. They are, after all, meant to legally protect those who need low THC oils for medical reasons, as opposed to creating safe and easy access to the plant's medicinal benefits. 
Therefore, it's not at all unusual that the introduction of delta 8 into Georgia's hemp market has made it much easier for those who don't qualify for medicinal marijuana to enjoy the properties of cannabis safely and legally. 
Because delta 8 and delta 9 are almost chemically identical, save for double bond placement in their chemical structures, the two compounds contain virtually all the same properties and qualities. That said, delta 8 is a less potent analog of delta 9, which means that even though you'll still feel the buzzy benefits of THC, delta 8 will cause them to a lesser extent.
As opposed to medical cannabis, you don't need to sign up for any registry or pay for any card to purchase delta 8; all you need is a valid ID proving you're of age, and voilà: it's delta 8 time for you. 
Where To Find Delta 8 in Georgia
So, now that you're all briefed on Georgia's stance on delta 8, you're probably wondering where to get delta 8 in the state. Buying online is always the safest and most convenient option, but that doesn't mean that buying delta 8 in person is impossible. Here are the three best places to get delta 8 in major cities in Georgia.
Atlanta – ATLRx CBD – 4.9 Stars
ATLRx seeks to pair up its clients and partners with the highest quality CBD products available at fair prices. According to its website, the store began as a way to provide its customers with "safe, natural, and effective" hemp-derived products at a time when hemp-derived cannabinoids were inaccessible within the state. 
With glowing reviews and recommendations, Huta's clientele claims this retail store is their favorite in the city. With great deals, fair pricing, and even a reward point system, Huta combines high-quality products with a chilled-out atmosphere and great vibes—exactly what you'd expect from the Hostess City of the South. 
Athens – CBD+ – 5.0 Stars
This city may not be at the heart of Greece, but high-quality products at a reasonable price are worthy of any Olympian god. Their customers can't stop gushing over how friendly and knowledgeable the staff is! You really can't go wrong with good products at good prices mixed with a committed staff dedicated to their craft.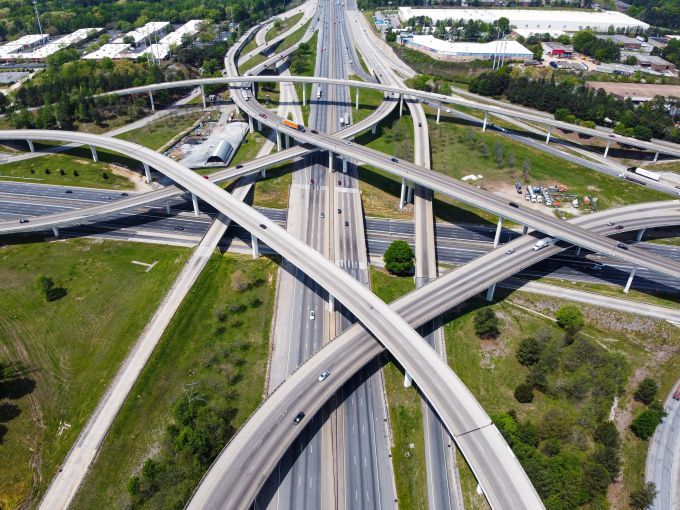 Are All Hemp-Derived Cannabinoids Legal in Georgia?
Delta 8 is perhaps the most popular hemp-derived compound yet, but this cannabinoid has a long list of relatives ready and able to make for a fun, safe experience. What are these cannabinoids, and are they legal in Georgia?
Delta 10 is among the mildest hemp-derived cannabinoids on the market. It's an energizing, focusing compound that is said to boost creativity and have very little risk of anxiety and paranoia.
Delta 9 (also known as delta 9 THC and delta-9-tetrahydrocannabinol) is the most classic cannabinoid compound. When people think of weed and getting high, this is the compound they usually think about. It's around twice as strong as delta 8's effects, but they are otherwise very similar.
HHC exists somewhere in between delta 8 and delta 9 potency-wise. It makes for a relaxing, uplifting high that will have you feeling buzzed without completely couch-locking you.
THCO, also known as "the psychedelic of cannabinoids," is much stronger than all the deltas. This compound is even rumored to cause audiovisual hallucinations!
Finally, we have THCP. The strongest cannabinoid discovered to date, THCP is extremely psychoactive and theorized to be around 10 times stronger than THCO. That said, THCP will not cause hallucinations in any amount.
If you like the sound of any of these compounds, we've got some good news for you. As long as they comply with the Farm Bill's cap of 0.3% THC content— AKA, as long as they're derived from hemp— all these cannabinoids are completely legal in Georgia!
Is Delta 8 Legal in Georgia: Final Thoughts
Delta 8 quickly rose to the ranks and became one of the top trending hemp-derived cannabinoids in the game. With half the potency of its sibling, delta 9, delta 8 is a great weed alternative for beginners and pros alike. 
You already know that the federal government legalized hemp-derived cannabinoids under the 2018 Farm Bill, but with some states heavily restricting their possession and distribution, we hope to have answered your more-specific question, is delta 8 legal in Georgia? 
Delta 8 is legal in Georgia, but since the market isn't regulated by the FDA, there are lots of things to consider before buying hemp-derived products, such as safety, quality, and third-party lab testing. 
Remember, buying delta 8 online gives you more options and is a lot more convenient than driving up and down State Route 60 looking for a legitimate distributor. That said, if you'd rather take a look at the goods before buying, be sure to check out our top-rated delta 8 distributors in the state.
Now, enjoy buying some safe, legal delta 8 in the Peach State!