Delta 8 THC, or delta-8-tetrahydrocannabinol, has been experiencing a steady growth in popularity across the country, even in states where recreational marijuana is not yet a thing. But is delta 8 legal in Florida?
Associated with beautiful beaches, exciting night life, and warm weather, it only seems natural that Florida allows the production and distribution of delta 8 within its state lines.
Is Delta 8 Legal In Florida?
In short, yes. Delta 8 is legal to use, possess, sell, distribute, and produce in the state of Florida.
The modern cannabinoid story begins in 2018, when industrial hemp was legalized from commercial production and manufacturing under the Farm Bill.
That same piece of legislature also created an important legal distinction in the cannabis world: hemp vs. marijuana. Although both plants belong to the cannabis family, marijuana and hemp are not interchangeable terms. As per federal law, hemp containing 0.3% THC is legal to produce and distribute, and any cannabis plant containing over 0.3% THC is considered marijuana and remains federally illegal.
Why Is Delta 8 Legal In Florida?
Following the passing of the Farm Bill, Florida passed Senate Bill 1020, a state legislation removing all hemp derivatives, cannabinoids, and other compounds from its comprehensive Drug Abuse Prevention and Control Act.
This made any hemp-derived cannabinoid, including delta 8 THC, legal to purchase (in person or online), possess, and travel with all across the state of Florida.
Shipping Delta 8 Products to & From Florida
Now, Florida legalizing delta 8 doesn't mean it's all fun and buzz and that's the end of the story. Naturally, any hemp or extract product sold in Florida must comply with all of its labeling rules and have certified analytics showing proper THC contents.
The same thing goes for transporting hemp to, from, or within the state of Florida.
If entering the state with hemp plant material, you must submit a bill of landing with the following details:
Name and address of shipper

Name and address of receiver

Description of plant products in shipment

Place and state of origin

Final destination of shipment
As well as a copy of origin your Hemp Cultivation License Number.
Some additional requirements for unprocessed material also include a Certificate of Analysis showing total THC contents and that the plant material be transported frozen or dried. For processed hemp plant material, the Certificate of Analysis is also required, and the processed plant must be rendered nonviable.
Luckily for you, when buying delta 8 and other hemp-derived cannabinoids online, you don't have to deal with these headaches. Diamond CBD takes care of all the paperwork for you; all you have to do is sit back, wait for your delta 8 to arrive, and relax! 
Delta 8 in Florida
Hemp-derived cannabinoids like delta 8 may be legal in Florida, but that doesn't mean that the Sunshine State is keen on all things cannabis.
Recreational marijuana remains strictly illegal in Florida; you are unable to use, possess, sell, distribute, or cultivate marijuana for any recreational purpose. Possession is considered a misdemeanor and could cost you up to $1,000 and even jail time.
Medicinal marijuana in Florida is a different story, but more on that later.
In Florida, delta 8 is not only perfectly legal but also perfectly common. With the rise of vape shops and other types of smoke shops, as well as the undeniable link between smokable products in convenience stores and gas stations, you can find delta 8 virtually anywhere across the peninsula state.
That said, not all delta 8 is created equal, and there are some key factors to think about when going about buying the best delta 8 products for you. 
Things to Consider When Buying Delta 8 in Florida
Delta 8 may be spread far and wide across Florida, but that doesn't mean that you should go around buying whatever's cheapest or whatever's closest. To ensure a safe, positive experience with any cannabinoid, you must first consider a few key characteristics regarding these products.
Testing
The single most important aspect of buying delta 8—and all other cannabinoids, for that matter—is choosing a company that tests their products with independent laboratories for accuracy, safety, and potency.
Unfortunately, many companies try to take shortcuts when it comes to testing. They either don't test at all or run tests and don't share the information. Knowing what you are consuming and to what extent is crucial to a positive and safe cannabinoid experience, so it's best advised to stay away from companies that don't share (or don't have) this information.
At Diamond CBD, all of our products are made using the highest-quality hemp and the most cutting-edge extraction technology available today. They are then third-party lab tested for quality, safety, accuracy, and potency. All of our lab tests are available on our website at no cost to you.
Customer Reviews
We at Diamond CBD are leaders, not followers. But finding out what other customers have to say about their experience with certain brands and products can be very telling. This is an excellent way to find out about companies and the quality of their products, their attentiveness to customer service, and their commitment to safety.
Of course, it's important to consider that some users have negative experiences due to user errors or anomalies in shipping and handling. That said, the overall reviews of a company should give you an idea of how your experience might go when shopping with them.
Customer Service
Customer service oftentimes distinguishes the best from the good, and brands that invest in customer service are able to create excellent experiences from start to finish. If you're considering buying cannabinoids from a company, hit up their customer service reps beforehand. Whatever your experience, you'll have a definitive answer as to whether or not you want to give the company your business.
When it comes to customer service, Diamond prides itself on the attention to detail, care, and attentiveness that goes into interacting with every single client that has a question, concern, or comment.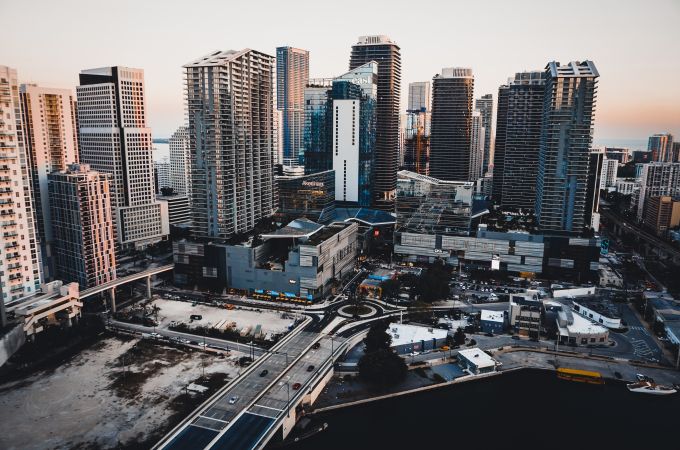 Florida Cannabis Market Grows With Delta 8 & Medical Marijuana
Although recreational marijuana is strictly prohibited in the state of Florida, medical cannabis is another story. But, what does the introduction of delta 8 mean for medicinal cannabis in the state?
Florida Medical Cannabis Laws
The medical use of marijuana was legalized after the state passed Amendment 2 (Florida Medical Marijuana Legalization Initiative) in 2016 and Senate Bill 8A (Medical Use of Marijuana Act) the following year.
The medical marijuana prescription process works pretty much like it does in any other state: the patient goes to a certified doctor, and you prove you have one of the approved conditions (and that other treatments don't work). If approved, you send your application and a check for $75 to the Florida Department of Health, and within weeks, you'll have your card and be well on your way to buy weed in any dispensary.
It is worth mentioning, you can only buy marijuana at state-approved dispensaries; there are over 450 of them that are run by 22 licensed companies state-wide. Even if your marijuana is legally prescribed, you can be cited by police for buying from unauthorized sources.
Once you have the card, you're place on the Compassionate Use Registry—a list of all the people in the state who have been prescribed marijuana. The prescription is only good for 30 weeks, at which point you start the process over again.
The approved conditions for medicinal marijuana treatment include:
ALS

Anxiety

Anorexia

Arthritis

Cancer

Epilepsy

Glaucoma

HIV/AIDS

PTSD

Crohn's disease

Parkinson's

Multiple sclerosis (MS)
The law also allows prescriptions for "other debilitating medical conditions in the same kind or class," like autoimmune conditions.
Florida Medical Cannabis vs. Delta 8
The legal introduction of delta 8 to the Florida cannabinoid market has sure simplified things for those who don't qualify or can't afford medical marijuana cards. Because delta 8 is an analog of THC, meaning it's almost chemically identical to delta 9, it possesses most of the same properties and qualities while also being much easier to purchase.
To buy delta 8, you don't need a medical card—all you need is a valid ID proving you're of age and you're all set! Although it's half as potent as delta 9, delta 8 is very similar to the compound in the ways it binds to cannabinoid receptors, meaning it's psychoactive and intoxicating. In the end, experts agree: although you may need twice as much delta 8 to cause the same effects than delta 9 THC, it will cause the same effects.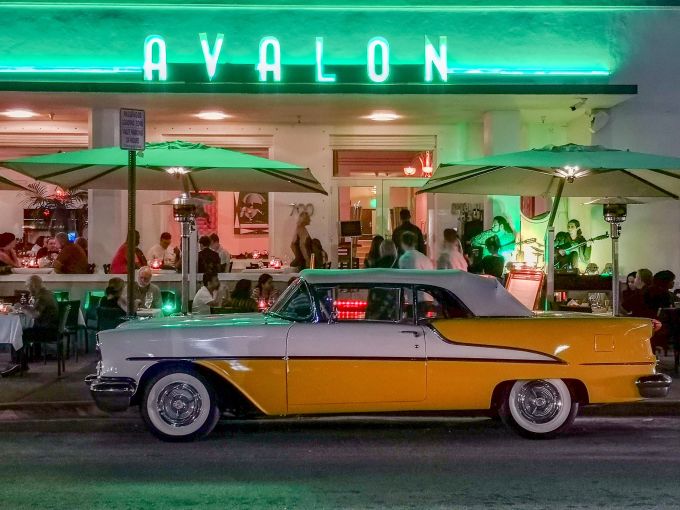 Where To Find Delta 8 in Florida
Now that you know it's legal to reap the buzzy benefits of delta 8 in the state of Florida, you may be wondering where to get some. For now, you can purchase delta 8 from licensed online vendors, like Diamond CBD, and in some in-person retail stores. Both, online vendors, and retail shops sell a variety of delta 8 products, including delta 8 gummies, delta 8 disposable vapes, delta 8 cartridges, and delta 8 oil.
A main advantage of buying online is that you're not limited to a physical store's inventory; you can browse through thousands of products and find something to fit your exact needs. That said, some people don't like the waiting around of buying products online, so we've compiled a list of Florida's best and most trusted smoke shops.
Miami - Brickell Smoke Shop - 609 Reviews (4.7 Stars)
If you're a Miami native, you're no stranger to the electrifying, glamorous Brickell City Centre. Right outside and just across the street, you'll find the muraled walls of the Brickell Smoke Shop. Full of gorgeous glass pieces, a wide variety of vapes and smokables, and an artistic flair, this cool little place is your one-stop-shop for all things weed (and nicotine) related.
Orlando - Smoke Pharmacy - 636 Reviews (4.9 Stars)
Orlando's smoke pharmacy well deserves its almost perfect rating. In their own words, they "combine great customer service, awesome product lines, and top it off with amazing design and atmosphere. [They] carry everything for your vaping and smoking needs with the best value in the Orlando area." Their stores have all sorts of (legal) cannabinoids in all shapes and sizes.
Tampa - The Smoke Bodega - 483 Reviews (4.8 Stars)
Established in 2016, the Smoke Bodega offers everything you can imagine to satisfy your CBD and delta 8 needs. Complete with a welcoming atmosphere, community events, food trucks, and a kratom and kava bar, you can make a whole day out of visiting this smoke shop!
Are Other Psychoactive Cannabinoids Legal In Florida?
Delta 8 might be one of hemp's most popular compounds, but the cannabinoid has a long list of cousins that are also federally compliant and just as much fun. But what are they, and are they legal in Florida?
Delta 10 is one of the mildest, if not the mildest, cannabinoids on the market today. Its effects are said to be energizing and focusing, and some anecdotal evidence also suggests the compound boosts creativity.
Delta 9, or delta-9-tetrahydrocannabinol, is the most classic of all cannabinoids. It's around twice as potent as delta 8 and the usual compound we think of when we think of weed.
HHC's potency lies somewhere in between delta 8 and delta 9. Its relaxing high is thought to provide users with many benefits, like relaxation and anxiety relief.
THCO is much stronger than any of the aforementioned cannabinoids. Nicknamed "the psychedelic of cannabinoids," THCO is rumored to cause audiovisual hallucinations.
Finally, THCP is the strongest hemp-derived compound discovered to date. Even stronger than THCO, THCP is said to bind to CB1 receptors twice as often as delta 9, making it extremely psychoactive.
If any of these compounds sound like fun to you, we've got good news!
As long as they're derived from hemp and comply with the Farm Bill's 0.3% THC cap, all of these cannabinoids—and many others— are legal in Florida.
As long as they comply with the federal government's legislation and requirements, they are allowed to be sold, distributed, possessed, and produced within Florida's state lines. If you've seen delta 8 but haven't heard of these cannabinoids in person, remember you can always shop for hemp-derived compounds online and have them shipped to the state!
Is Delta 8 Legal In Florida? Final Thoughts
Florida often makes headlines in pretty strange ways—we've all heard of the mythical "Florida Man" and his adventures in all sorts of weird situations, from riding alligators to making a little more with bath salts than just bubbles.
But now, Florida is making news for the right reasons. Although recreational marijuana remains illegal in the state, it has legalized it for medicinal purposes. More importantly, however, the state has completely legalized all hemp-derived cannabinoids, including delta 8, delta 9, delta 10, and others.
So, is delta 8 legal in Florida? Yes, in all its shapes and forms and as long as it's derived from hemp and contains less than 0.3% THC. And now, with our delta 8 legality guide, you're ready to navigate the ins and outs of the delta 8 game in Florida.