October 12, 2018
Win A Getaway Cruise For Two By Making Diamond CBD A Part Of Your Lifestyle
Diamond CBD is not a brand, it's a lifestyle. It's an all-encompassing understanding that CBD is part of who you are, whether it's your daily wellness routine or your search for rest and relaxation. Diamond CBD is more than a name, we are the benefits behind CBD itself.
And the benefits of CBD may be amazing, but the benefits of Diamond CBD are now out of this world!
That's because Diamond CBD is offering one lucky winner the chance to win the vacation getaway cruise of a lifetime. You and your guest will be able to take Chill to a whole new level with the opportunity to Relax on a three or four-night cruise that's pure Liquid Gold.
The Benefits of CBD Now Include A World Class Cruise Getaway for Two
Imagine melting all of your stress away on a relaxing getaway courtesy of Diamond CBD. Winners will receive a 3 or 4-night world-class cruise to the Bahamas, all gratuities, taxes, fees, and port expenses included (that's on us — you're welcome!).
You'll enjoy an Ocean View Stateroom with beautiful views of the ocean. Imagine waking up each morning to the relaxing sounds of the sea as the sun shines through your port window. And imagine doing so in a grand-size Royal King bed, in a room with your own private bathroom. It's the ultimate way to leave it all behind for a few days and just enjoy time to yourself.
They'll be lots of Diamond CBD goodies also, because, again, Diamond CBD isn't a brand, it's a lifestyle. And that lifestyle goes wherever you go.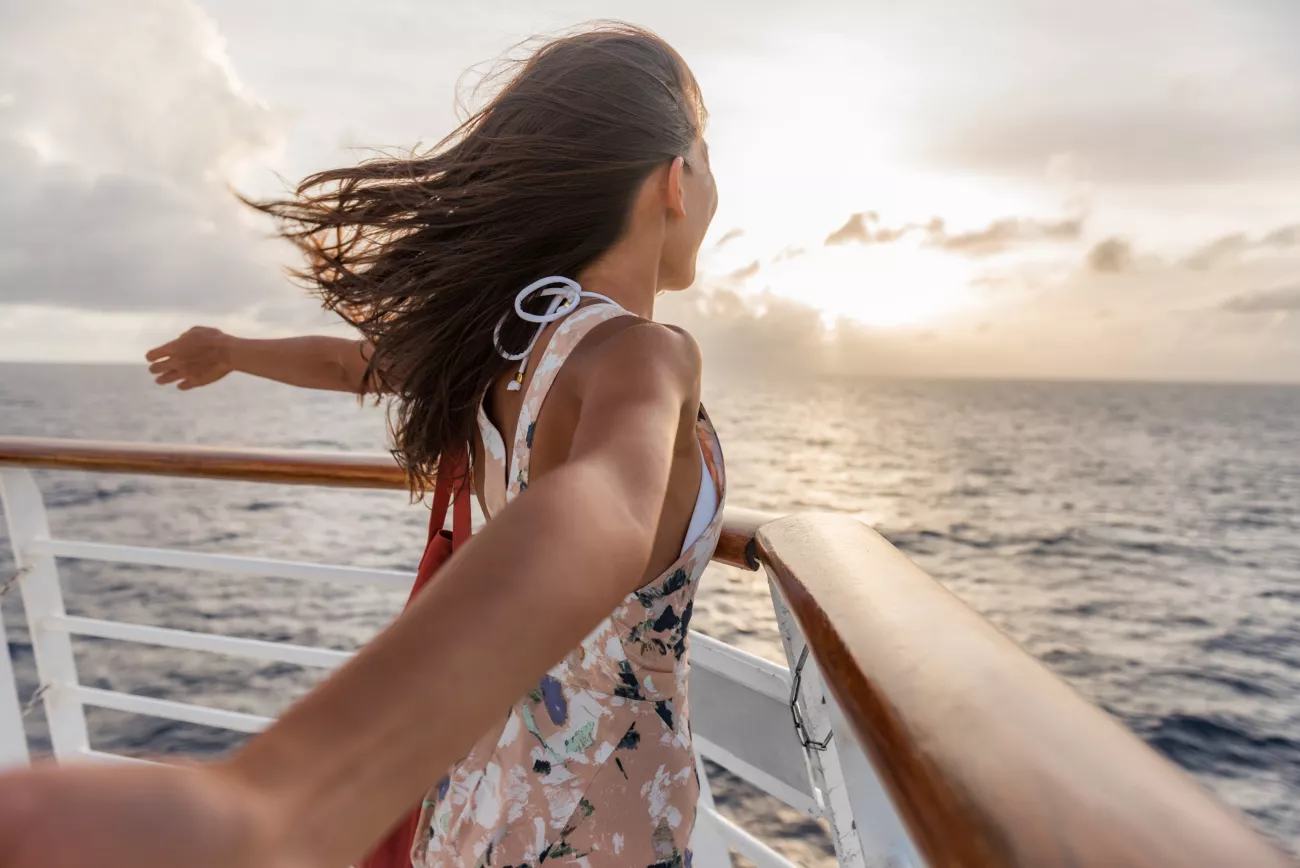 And Don't Forget To Pack Your CBD, Because This Cruise Is Non-Stop Fun
Winners may need an extra-boost of CBD for all the fun they'll have too on the cruise. Here's just a sampling of some of the exciting activities available to our winners:
An intergalactic glow-in-the-dark laser battle
A surf simulator
A virtual bungee trampoline
Waterslides
And much more
When the sun goes down, the nightlife begins. You'll be awed by thrilling theatrics including fierce skating stunts and dazzling acrobatics. Or perhaps you'll catch an exclusive performance by a talented guest entertainer.  
And what cruise would be complete without the food? You'll delight in exquisite cuisine from around the world — including tiki-inspired craft cocktails with our delicious CBD treats.
The CBD Lifestyle In The Bahamas
Cruise winners will depart from Miami to the Bahamas, a subtropical destination blessed with balmy temperatures year-round. And in the Bahamas, you'll enjoy all that the islands have to offer.
Taste the fruits of the sea with delicious conch dishes, including conch salad, conch fritters, conch chowder, and more. Have a sip of Switcha, which many locals consider the official Bahamian drink — it's a refreshing blend of lemons and limes.
You'll do all of this while you soak up the sun.
You'll also discover how Paradise Island earned its name at the Atlantis Resort. Capture the Instagram-worthy, pastel-colored buildings of Nassau, the waterfront capital. Explore the spectacular waterfalls and botanical gardens of Grand Bahama Island. Laze in a beachside hammock or splash at the waterpark. You choose how to enjoy your perfect day at CocoCay.
It's a world of possibilities; you design your Chill. That's the Diamond CBD lifestyle.
So, How Do I Enter?
Entering is easy, though, unfortunately, there can be only one winner. The good news is, there's more than one way to enter:
It really is that easy. As easy as taking some CBD oil, or CBD gummies, for example. Because, after all, when you take Diamond CBD you're committing to becoming the best person that you can be, which means putting in a lot of work and going that extra mile. So, you deserve something a little easier.
There are a few rules and restrictions that go along with the contest, which we urge you to go over, but we keep it as simple as possible for you.
Diamond CBD - Not Just A Brand. A Lifestyle
From our Chill Gummies to our Strawberry Flavored Hemp Oil, here at Diamond CBD, we understand that we're more than just a brand, we're a part of your life. We're here every day to make you who you are —to make you feel better and bolder and stronger.
With our newsletter, we're here to keep you more informed. And for one lucky winner, we're here to give you the getaway of a lifetime. So hurry up, as it is a limited time offer.