March 23, 2020
What Are CBD Terpenes, the Entourage Effect, and Flavonoids?
What are CBD terpenes? What is the entourage effect? What are flavonoids? Read on to explore more about these topics and other helpful information on CBD.
Terpenes and the Entourage Effect
Whether you have a recreational, medicinal, or even scientific interest in CBD and the cannabis sativa plant, then you have more than likely stumbled upon the term "terpenes" throughout the course of your education about this plant and how it interacts with one's body. In this article, we discuss what terpenes are and why they're beneficial.
Plant Science: What Exactly Are Terpenes?
Terpenes are considered an essential building block in the anatomy of almost any plant. Technically speaking, terpenes are defined as groupings of hydrocarbons that are responsible for specific aromas and flavors in many plants.
To learn more about the history of CBD, click here.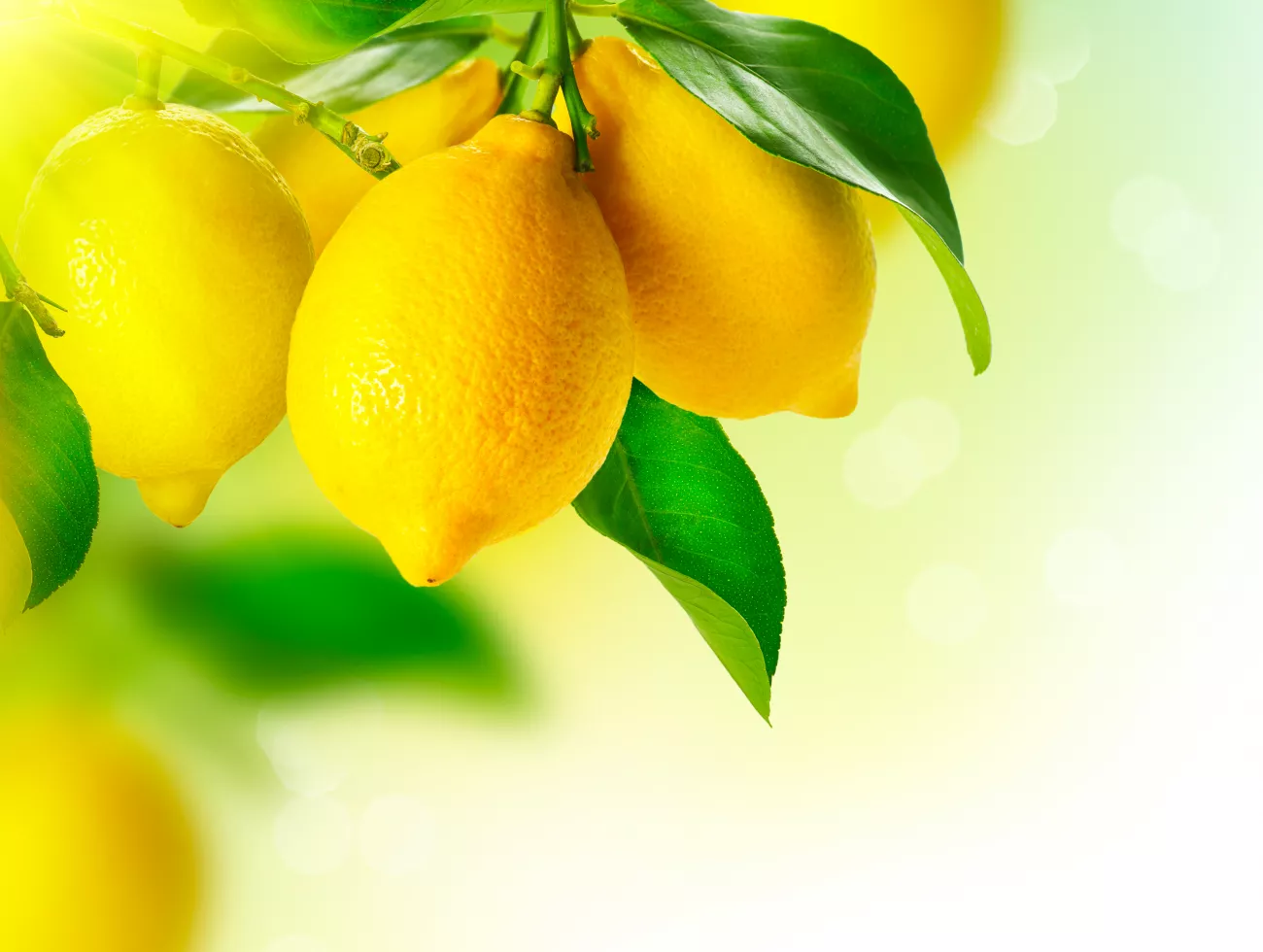 Lemons are a fantastic and relatable example that perfectly illustrate the amazing power of terpenes – without them, the lemon would not have the distinct scent and flavor profile that it is famously associated with. This particular terpene, Limonene, is responsible for the lemon's special aroma and flavor and is also present in the cannabis plant.  
Pinene is another common terpene that can also be found in the cannabis plant, and in extension, CBD. It radiates an earthy scent that is specific to many coniferous bushes and trees all around the globe. Some describe this aroma as similar to vanilla, while others claim hints of butterscotch. In addition to these powerful aromas and scents, both of these terpenes in the context of CBD offer many beneficial and therapeutic effects which we will discuss below.  
To learn more about CBD oils, read more here.
Common Terpenes: Their Aromas and Effects
The Cannabaceae family of plants, which includes the hemp from which CBD is extracted, is host to a myriad of terpenes, over 120 currently known. However, there are a few, in particular, that should be examined more closely due to their extremely beneficial properties, as reported by medical cannabis patients. The following are some of the most notable terpenes present in the cannabis plant and their effects...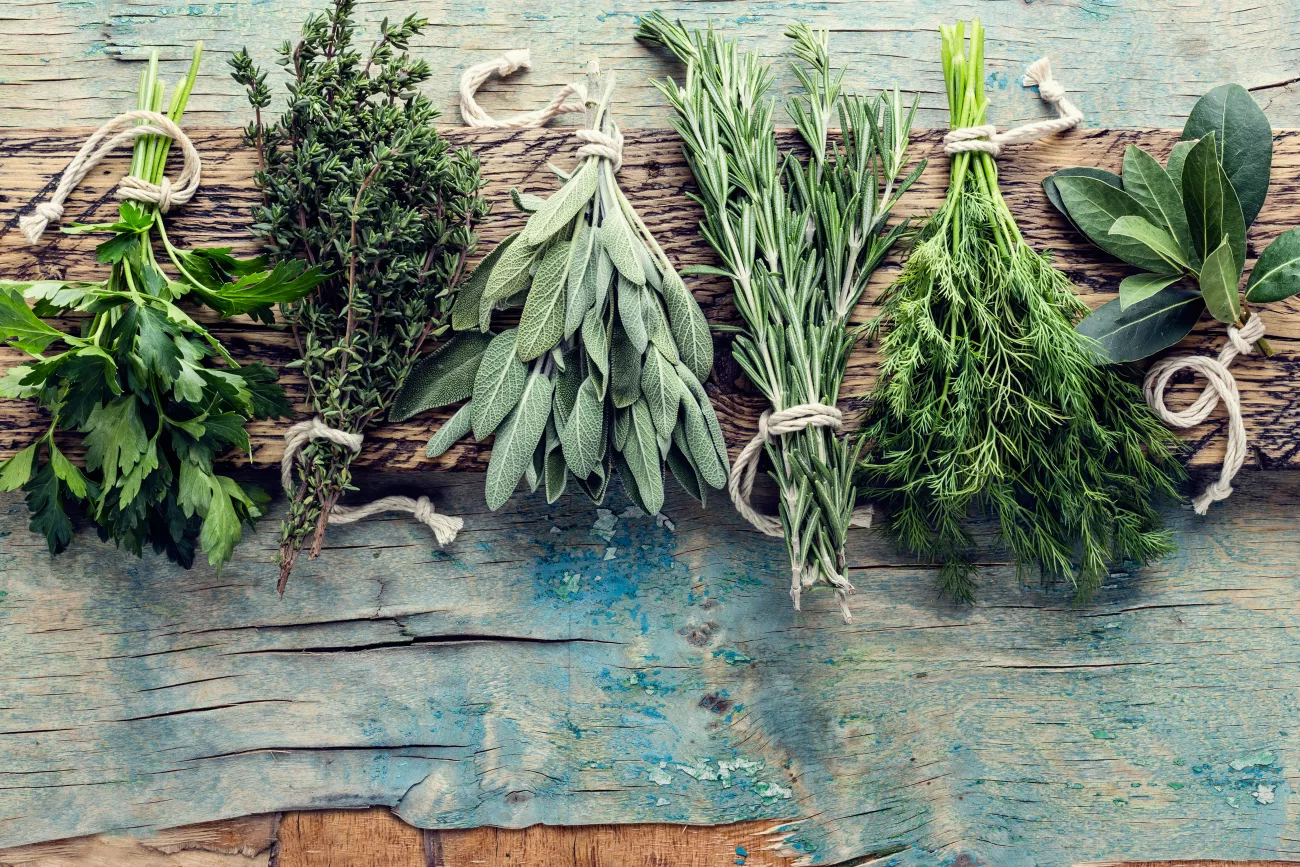 Certain terpenes are found in basil, hops, coriander, and cloves. Humulene, for instance, emits an earthy, spicy, and woody aroma. Humulene has been used for thousands of years in holistic healing as a pain reliever and tonic due to its powerful antibacterial and anti-inflammatory properties. Of the over one hundred terpenes found in plants, there are several stand-outs that are commonly found in CBD. Read more to learn more about these common terpenes and where they're likely to be found.
Pinene
This terpene is a primary isomer that is commonly found in coniferous tree resins, like the pine tree. In addition to hemp, A-Pinene can also be found in sage, olive, eucalyptus, sassafras, rosemary, and bergamot, just to name a few. A secondary isomer, B-pinene is found in cumin and hops. Pinene is a predominant terpene that has been harvested for hundreds of years and used in holistic and alternative healing.  
There are numerous benefits to pinene. It offers antibacterial, antioxidant, anti-inflammatory, and antibiotic properties. Pinene is being increasingly recognized and studied in the medical community due to its ability to slow the growth of cancer cells.
In addition, it is also renowned for its expectorant and Broncho dilative characteristics, which is believed to aid those with respiratory issues. Its presence in the cannabis plant is known to counteract the intoxicating effects of THC – helpful to those wishing to utilize the plant's therapeutic properties whilst staying firmly grounded.
Linalool
This spicy and often floral smelling terpene is present in many plants, including rosewood, mint, cinnamon, and lavender. It has calming and sedative effects which have been used as a sleep aid for hundreds of years.
Linalool is characterized by it anxiolytic, anti-inflammatory, and anti-depressant properties. It is studied for its ability to constrain cancer cell growth and regeneration while also offering pain relieving properties.
Humulene
This terpene is found in basil, hops, coriander, and cloves. Humulene emits an earthy, spicy, and woody aroma. Humulene has been used for thousands of years in holistic healing as a pain reliever and tonic due to its powerful antibacterial and anti-inflammatory properties.
Terpinolene
Found in tea tree, apple, cumin, oregano, marjoram, and certain citrus fruits, this woody and smoky terpene is also commonly found in hemp. Terpinolene is known for its anti-fungal, anti-bacterial, and antioxidant properties as well as for its sedative effect.
Limonene
Limonene is perhaps the most common and famous terpene to date. Found in juniper, peppermint, and citrus rinds, Limonene can additionally be found in many different fragrances, household cleaners, and foods due to its strong citrus aroma. This particular terpene is known for providing a wide range of benefits, including an overall improvement over the entire gastrointestinal (GI) system.
It also has anxiolytic, anti-inflammatory, anti-depressant and anti-fungal properties. In addition to all of this, it is often used as an immune-stimulant and anti-proliferative – this helps to protect the body from the dangerous carcinogens present in smoke. Limonene is also known to help with concentration, mental focus, and clarity.  
Terpenes and The Entourage Effect
The Entourage Effect describes the interactions between terpenoids and cannabinoids such as CBD and THC, which generate interactive synergy when combined. The study of cannabinoids in relation to terpenoids has led to some pretty incredible results in regards to whole-plant medicine – a term used to describe how terpenes and cannabinoids work in unison to provide symptomatic relief in a broad range of medical conditions and disorders.
The benefits of terpenes may be impressive in isolation, however, the Entourage Effect demonstrates that (when synergized with cannabinoids like CBD and THC, or combined with other terpenes), there is a definitive increase in therapeutic properties. This means that the medicinal value of cannabis drastically raises anytime the Entourage Effect is utilized. When cannabinoids work together with terpenes, therapeutic properties appear to augment their effectiveness, giving cannabis-based medicines true healing properties.
Research and Findings on The Entourage Effect
A prominent neurologist, Dr. Ethan Russo, published his findings in 2010 in the British Journal of Pharmacology. He studied the far-reaching effect of the Entourage Effect by combining various terpenes and cannabinoids. Different combinations include:
Individual – Allowing the terpene to produce effects on its own. For example, the terpene Myrcene reduces resistance in the brain/blood barrier, thereby allowing for better chemical absorption to occur.

Combined with other terpenes – Utilizing a combination of terpenes that yield similar individual effects to increase overall effectiveness. For example, some combine Myrcene, Caryophyllene, and Pinene with the belief that this exact combination of terpenes can effectively combat anxiety.

Combined with other cannabinoids – Directly combining terpenes with components of the cannabis plant such as THC or CBD can create desired effects. An example would be combining the cannabinoid Cannabigerol (CBG) with Limonene and Linalool to be used as an effective treatment for resistant staph infections like MRSA.
The Benefits of the Entourage Effect and a Call for Additional Research
Whole-plant cannabis therapy is an increasingly important category in modern day medicine. As researchers continue to study and learn the many benefits of the Entourage Effect and more so how cannabinoids exist and perform at a molecule level, we will be better equipped to learn its full effect on the endocannabinoid system, both directly and indirectly.
Medically accessing the Entourage Effect for its many benefits could significantly augment the positive potential that cannabis-derived terpenes could have on the body when interacting with other cannabinoids. In summary, terpenes are important.
They have been used for thousands of years in herb-based medications and traditional remedies, though now (thanks to modern technology and research), we can finally learn the therapeutic benefits of individual terpenes in order to better understand their therapeutic place in science, wellness, and health.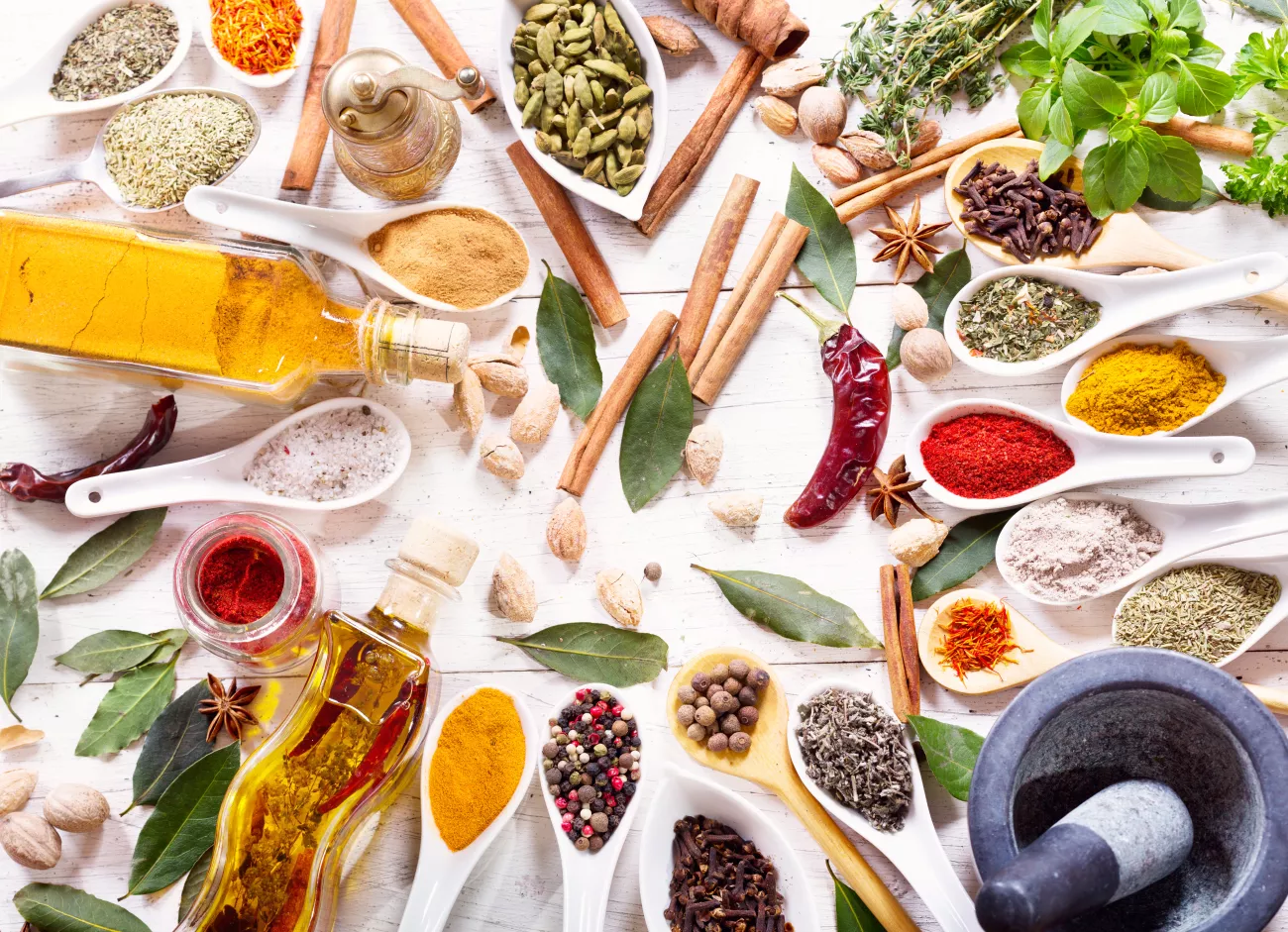 To learn more about the science behind CBD, click here.
Flavonoids
What are flavonoids and what do they do? Flavonoids are by no means exclusive to the cannabis plant. Researchers have identified them all throughout nature, thousands of them – from fruits and vegetables, to flowers.
Over 200 different bioactive compounds have already been identified in the cannabis plant, however, the more widely understood terpenes and phytocannabinoids often monopolize the spotlight. This is unfortunate because there are numerous other crucial compounds that are produced by the cannabis plant as well. Consider flavonoids, for example – there are about 20 different known varieties that exist in the cannabis family and they account for about 10% of these known compounds. 
Flavonoids are by no means exclusive to the cannabis plant. Researchers have identified them all throughout nature, thousands of them – from fruits and vegetables, to flowers. Keep in mind, however, that there are some flavonoids that areknown only to be found within cannabis. These compounds are known as "cannaflavins."
Comparable to terpenes, flavonoids share a part in how hemp is perceived through our senses, though there is much more to them than aroma and taste alone. These are some of the most understudied cannabis compounds to date, but here's what we already know about them: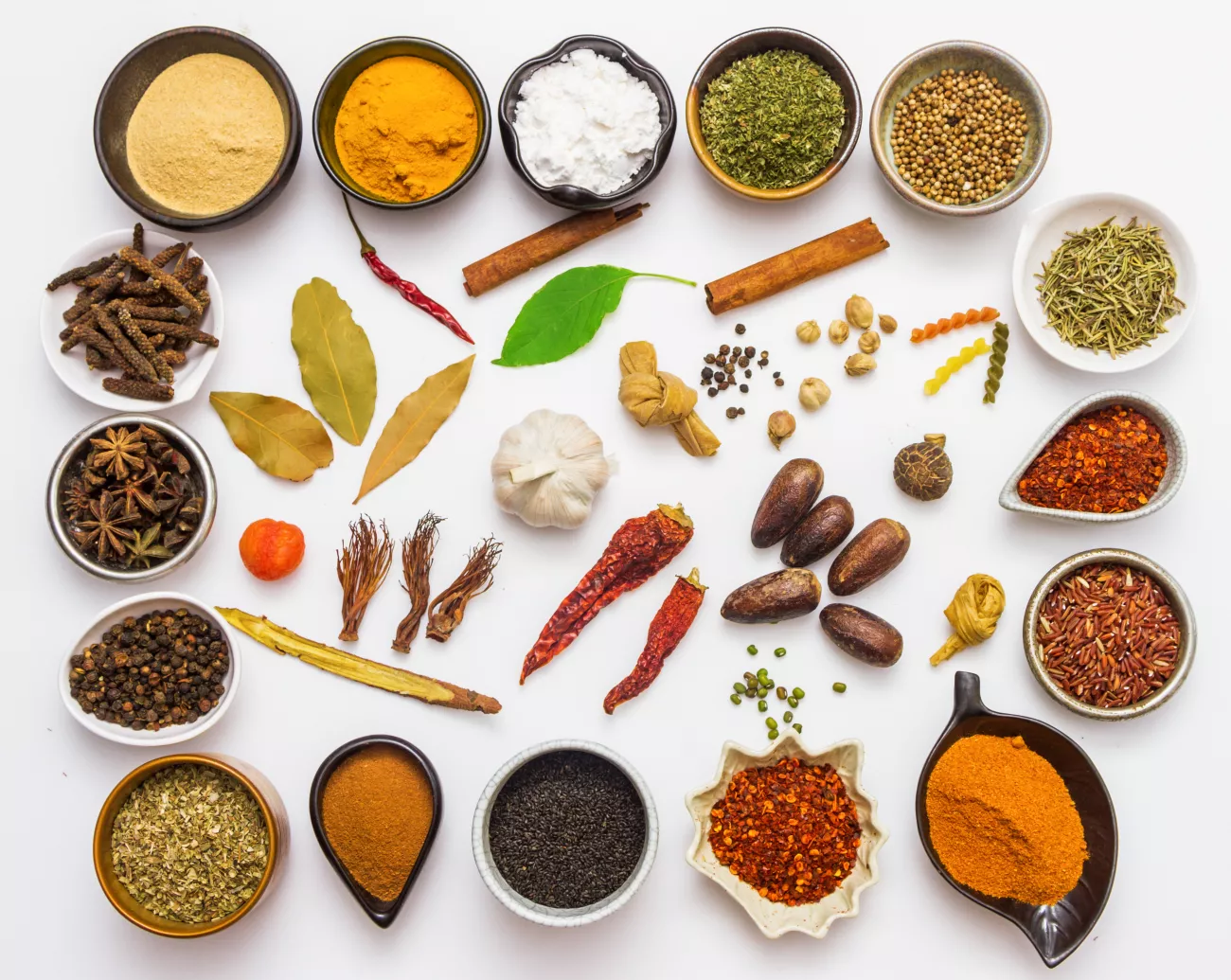 Flavonoids are by no means exclusive to the cannabis plant. Researchers have identified them all throughout nature, thousands of them – from fruits and vegetables, to flowers.
Flavonoids Exist Throughout Nature
Flavonoids consist of groupings of polyphenolic compounds that perform as secondary metabolites to countless fungi and plants. With well over 6,000 different varieties of flavonoids already discovered, their effects and functions span across a diverse spectrum. 
Flavonoids also affect the pigmentation of cannabis, just as they do with other flowers.
The word "flavonoid" directly stems from the Latin term "flavus", which references the color yellow as it is found in nature. This makes perfect sense considering that one primary function of flavonoids is to provide color pigmentation for flowers and other plants for the sole purpose of attracting pollinators. They are also responsible, in part, for helping protect plants against harmful elements such as pests, UV rays, and even disease. Finally, a large majority of vegetables and edible fruits (that contain non-green pigmentation), contribute their bright and vivid colors (in part) to flavonoids.  
Visit this page to learn more about CBD oils.
The synergistic qualities that are shared between flavonoids and terpenes make it possible for the hemp plant to have its unique flavor and odor.
Flavonoids Provide Character
The aromas and flavors that are unique to the hemp plant are often attributed to terpenes, however, flavonoids play a crucial role as well by providing distinct qualities that are often used to differentiate between strain varieties. The synergistic qualities that are shared between flavonoids and terpenes make it possible for the plant to have its unique flavor and odor. Furthermore, flavonoids are also responsible for the pigmentation of the plant, just as they are in other flowers.
Flavonoids Are Pharmacologically Active Compounds
As if providing flavor, odor, color pigmentation, and even protection wasn't enough, scientists have discovered that flavonoids are additionally highly pharmacologically active – this includes preliminary research that indicates the medical benefits of cannaflavins unique to the cannabis plant.  
Do Flavonoids Enhance the Properties of Cannabinoids or Modulate Their Efficacy?
Take the flavonoid "quercetin" as an example. It is present in many different fruits and vegetables and is known for its antioxidant and anti-fungal properties. "Catechins," a separate flavonoid that can be found in teas, cocoa, and other pome fruits, is also associated with cardiovascular and antioxidant health benefits. 
In the cannabis family, a compound known as "cannaflavin A" is pharmacologically active and studies demonstrate that its anti-inflammatory properties may be stronger than those of Aspirin. Additionally, cannaflavin B and C are being studied for their potential therapeutic benefits. Cannabis has other highly active flavonoids, including: Kaempferol, Orientin, Quercetin, and Silymarin – each having anti-fungal, anti-inflammatory, anti-oxidant and even anti-cancer properties. 
Flavonoids May Be Synergistic in Cannabis
The term "Entourage Effect" is used widely to describe the synergistic nature between many active components found in the cannabis plant. Humans (and all other mammals), are equipped with an endocannabinoid system – a vast network of specialized receptors that are present throughout all of our biological systems. Cannabinoids bind and thereby activate these receptors to produce various effects, which are then further influenced by terpenes and other cannabinoids. 
Certain combinations of these biomolecules produce different effects due to the varying synergistic properties of the incorporated compounds. The cannabinoid cannabidiol (CBD), for example, modulates tetrahydrocannabinol's (THC'S) effect at the blood-brain barrier. Flavonoids are theorized to have similar synergistic abilities; however, it is not fully known whether they are able to modulate their efficacy or enhance the properties of cannabinoids. Further research is required.  
Flavonoids are Vastly Understudied
Coined by Dr. Raphael Mechoulam and S. Ben-Shabat in 1998, the "entourage effect" is now commonplace in the field of research. Dr. Mechoulam, and many other scientists including James MacPartland and Ethan Russo are only a few of the many working today to better understand flavonoids.
What is Full-Spectrum CBD Oil?
Explore the Diamond CBD Full Spectrum CBD Collection.
Full-spectrum CBD products contain a more specialized range of cannabinoids and terpenes. This full range profile will provide the maximum level of entourage effectiveness, assuming that a high-quality extraction method was utilized. The chemical content of a full-spectrum CBD extract most closely mirrors that of the plant.
When searching for a quality full-spectrum product, it is paramount to look for lab test results that show the percentages of each cannabinoid present in the product. Reputable CBD venders routinely conduct third-party lab tests to ensure accuracy and consistency. This information will be provided for all of their products.
Full-spectrum CBD products contain THC; however, levels are very low in most cases. This is because (for most products), CBD oil is derived from low-THC industrial hemp (less than 0.3 %) as opposed to high-THC cannabis. Most CBD companies adhere to these standards. It is important to note that at these low levels, the THC will not produce a "high" when used at regular doses. Again, be sure to look at the lab test results before purchase of any CBD-infused product to ensure that you know exactly what you are taking.
What are Raw Cannabinoids?
When a low-temperature extraction process is utilized (like supercritical CO2), the resulting extract contains cannabinoids in a non-activated acid form. An incorporated oil such as this would be known as a raw spectrum product. These "non-activated" acid forms of these cannabinoids have a different effect on the body than their "activated" non-acid counterparts. For example, THC is psychoactive while THCA is not.
To convert a cannabinoid from its raw acid form, the extract must first be decarboxylated. This is done through a heating process that removes the acid molecule, rendering the cannabinoid in an "activated," non-acid state. The following cannabinoids can be found in their acid forms in a variety of CBD products:    
THCA (Tetrahydrocannabinolic acid)

CBDA (Cannabidiolic acid)

CBGA (Cannabigerolic acid)
Many consumers seek out blended products that include both forms of the cannabinoids to receive the maximum effects.   
What is Broad Spectrum CBD?
Many products available today advertise as broad-spectrum, meaning that the product contains a limited cannabinoid profile. This term is most often used to describe products that have removed all THC content. Products such as these eliminate the need for the user to ingest THC while still receiving most of the entourage benefits of a full-spectrum product.
What is CBD Isolate?
Explore the Diamond CBD Isolate collection here.
Like all other cannabinoids, CBD can be isolated down to the single molecule. The resulting product is a fine white power that is very highly concentrated (99% +) cannabidiol. This isolate is then added to a variety of different carriers for human consumption. For example, CBD isolate is often added to MCT oil (medium-chain triglycerides), as well as a variety of other products where oil would not be appropriate.
It is important not to confuse this with a full-spectrum product because the plant's naturally occurring terpenes were removed during the processing that was required to make the isolate. Some companies, however, choose to add these terpenes back to the final product and are commonly referred to as "terpsolates."
What is hemp oil?
Ultimately, the differentiating factor between hemp oil and CBD oil is the source that the oil is extracted from. It goes without saying, but hemp oil is derived solely from the hemp plant – which is a form of cannabis sativa and is typically harvested for industrial purposes. These particular plants contain very low levels of the two most prominent cannabinoids: tetrahydrocannabinol (THC) and cannabidiol (CBD). Both cannabinoids are extracted from hemp plants by firmly pressing the seeds that they produce. This extraction method is actually similar to how coconut and olive oil are obtained.
Contrary to popular belief, hemp seeds do not contain any trace of THC or CBD, nor does the extracted oil. However, trace amounts could still potentially be found in the extract due to the extra plant matter that adheres to the seeds during processing. However, it is important to note that modern day commercial manufacturing is able to decontaminate the seeds by 99.99%. However, hemp oils that are extracted from different parts of the plant are likely to contain trace amounts of CBD or THC, but it is still labelled as hemp oil because it was made from the hemp plant. These types of products must have this information printed on the label for you, the consumer. So, be safe and read all of the information provided thoroughly before making a purchase, especially if you are concerned about ensuring that the product is CBD and/or THC free.
Hemp oil is always extracted from hemp and can contain either no THC/CBD (from the seeds) or instead have a high CBD ration with only traces of THC (extracted from the resin glands).
How is hemp oil used?
Hemp oil has a magnitude of different uses, which contributes widely to its sudden spike in popularity. It is used widely as a vitamin supplement due to its high levels of vitamins E, B, B1, and B2. It also contains amounts of magnesium, potassium, and fatty acids (omega-3 and omega-6), as well as being rich in antioxidants and protein. Hemp oil is also often used globally in lotions, soaps, shampoos, and many other beauty and cosmetic products. It can even be found as a primary ingredient in paint, plastics, lubrications, dressings, and bio-diesel fuel.  
Hemp oil makes such a great lotion or moisturizer, since both fatty acids act similarly to our own skin's natural lipids. This allows for our skin to increase in both elasticity and water retention. Using hemp oil is a great way to hydrate not only your skin, but your hairs and nails as well, helping them to stay strong and healthy.
Always Check the Lab Results!
Labeling today can be intentionally misleading and many less-desirable companies are labeling their products quite deceptively. The only surefire way to know what you are buying is by checking the lab results.
Quality CBD brands provide product and batch level reports from a 3rd party lab. Checking these reports is the only way to ensure that you know exactly what is in the CBD-infused product that you plan to consume.