Roll Your Own With Diamond CBD Fatty Loose Herbs!
Posted on February 19, 2018
Do you love to roll your own fatty's? Like to savor the flavor of your favorite buds? But don't want the bud buzz? Boy, have we got the thing for you!
Diamond CBD Fatty Loose Herbs.
In case you didn't know, Diamond CBD sells CBD Fatties. These are pre-rolled herbs infused with CBD and terpenes which come in a variety of flavor faves. They're really pretty cool.
BUT... some of you just like to roll your own. It's an art. It's a science. Some of you roll skinny ones. Some of you roll big fat ones.
For those holy rollers who have perfected the art of rolling, we salute you… with our new line of CBD Fatty Loose Herbs.
What's In Diamond CBD Fatty Loose Herbs?
What they are is a blend of 100% all-natural dried Indian and Himalayan herbs that offer a smooth smoking experience. The herbs are then infused with a full 100 milligrams of our purest, highest quality, extreme-strength CBD. For a finishing touch, we add rich, velvety, terpene flavors. (Terpenes are the sticky-icky oils that give cannabis its aroma and flavor.) The herbs are perfectly shredded for rolling and come in a big 10-gram jar.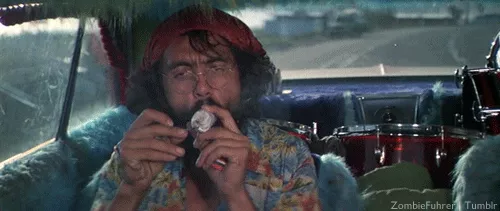 How many fatties are in a jar, Tommy? "Two. I roll big fatties!"
The heavenly herbal blend includes black Indian basil, holy basil, tulsi, bay leaf, tejpat, lotus, red sugarcane, mint, lavender, vetiver, turmeric, and haldi. You may not have heard of all those herbs. Some of them come from the farthest reaches of the globe. Some of them are thought to contain magic of their own. But all of them combined produce a smooth and rich smoking experience.
That's it. There's no tobacco, no nicotine, and no THC. And Diamond CBD never, ever - ever - uses any synthetics in our products. Guaranteed.
Just like our pre-rolled fatties, Diamond CBD Fatty Loose Herbs comes in a variety of your favorite flower flavors including Gorilla OG, Sour Diesel, Purple Haze and more.
So sit back. Relax. Roll yourself a fat one, and you'll be chillin' in no time.