The Growth of The CBD Market
Posted on March 7, 2019
Filed under
How often have you heard this phrase uttered by serious entrepreneurs: "I've never seen anything like it in my life," or, "this is an opportunity of a lifetime"  — or something similar? It's not an expression that successful business leaders toss around lightly. But these days, this phrase is being spoken over and over again in discussions about the hemp-derived cannabinoid compound known as CBD. Giving all due respect to those voices, there's got to be something to this CBD business.
It wasn't long ago that any mention amongst consumers of the term "CBD," would be followed by the words, "never heard of it." However, a recently released survey claimed that a whopping 6.9 percent of U.S. consumers have purchased CBD, pushing 2018 sales well over the half-billion-dollar mark, and quickly coming up on the $1 billion per year mark. And industry analysts are projecting sales of CBD to skyrocket into the tens of billions in the coming years.
One such analyst, The Brightfield Group, recently published a report with the headline, "Hemp CBD Market to Reach $22 Billion By 2022: Outpacing the Rest of the Cannabis Market Combined." That figure is hotly debated, but the company stands by its projections.
"Many were surprised to see our team release numbers that, on their surface, appear to be very much out of step with those seen prior to the release of our 2018 CBD study. We recognize that these estimates are shocking, and we stand by them... Readers can rest assured that our experienced analysts and a vast pool of data support these market sizes and growth figures, despite the risks, barriers, and competitors facing hemp CBD products… We have interviewed hundreds of people in the industry, surveyed thousands of consumers, conducted market analysis across literally millions of data points. We are a team of highly conservative analysts... there is too much momentum, too much demand and too much potential for this industry not to explode." — Brightfield Group statement
Another industry think tank, Cowen & Co., is not quite so bullish on CBD, but their projections are still sky high. The firm recently published a report projecting sales of $16 billion by the year 2025. Cowen & Co also conducted a nationwide consumer study in January. The survey of 2,500 adults showed that 6.9 percent of respondents had used CBD. In the next few years, that number is conservatively projected to reach as high as 10 percent. That's roughly 25 million U.S. buyers.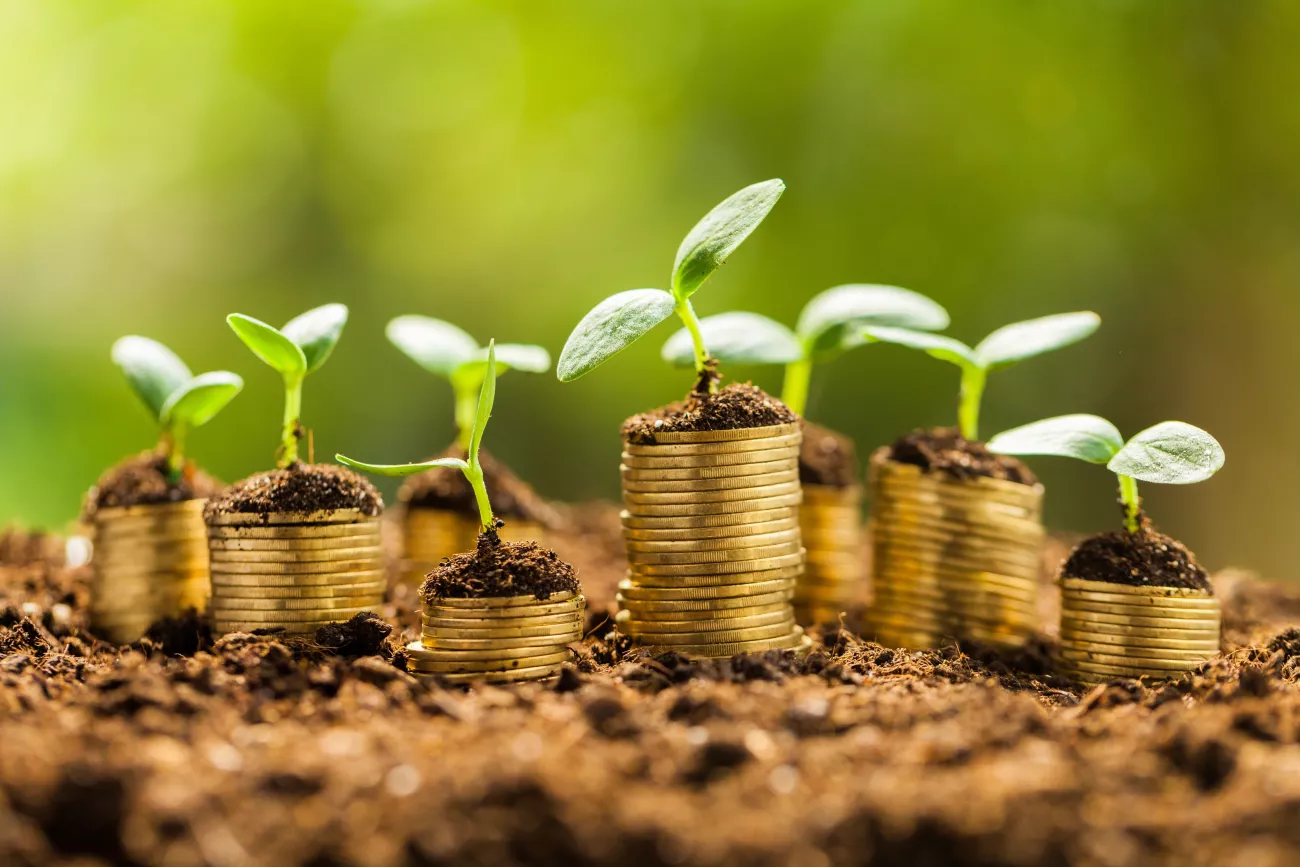 What Is CBD?
Some quick background: CBD is scientists' nickname for the hemp-derived compound, cannabidiol, which is one of a family of compounds produced in cannabis called cannabinoids. Cannabinoids have been shown to provide a wide array of health benefits.
Unlike delta-9 tetrahydrocannabinol or THC, the cannabinoid produced in marijuana that's responsible for its intoxicating effects, CBD is non-intoxicating. It can be extracted from modern strains of cannabinoid-rich hemp which is much less strictly regulated. To qualify as hemp, a strain must produce less than 0.3 percent THC. Both hemp and CBD were given a huge boost at the end of 2018 when Congress officially legalized both.  
For some years there has been an ongoing argument as to whether or not CBD has medicinal value. That argument was put to rest in 2018 when the FDA approved an anti-seizure drug called Epidiolex. For any drug to be approved by the FDA, it must undergo multiple clinical trials to prove that it's safe and that it works. Now, the argument is pretty much settled: It is, and it does.
Furthermore, lawmakers in 80% of U.S. states have looked at the evidence and decided that cannabinoids do possess medicinal benefits and have made arrangements for medical patients to have legal access to CBD-rich cannabis oils, CBD capsules and tablets, CBD topicals, CBD-infused edibles, and CBD infused vape oils.
As a result, medical professionals across the nation are recommending CBD to their patients to treat a vast array of conditions from chronic pain, to anxiety, to sleep disorders, autoimmune conditions, seizure disorders, muscle spasm disorders, autism, ADHD, and much more. We're not going to get into how this is even possible in this article, but it's an interesting topic that's worth a look.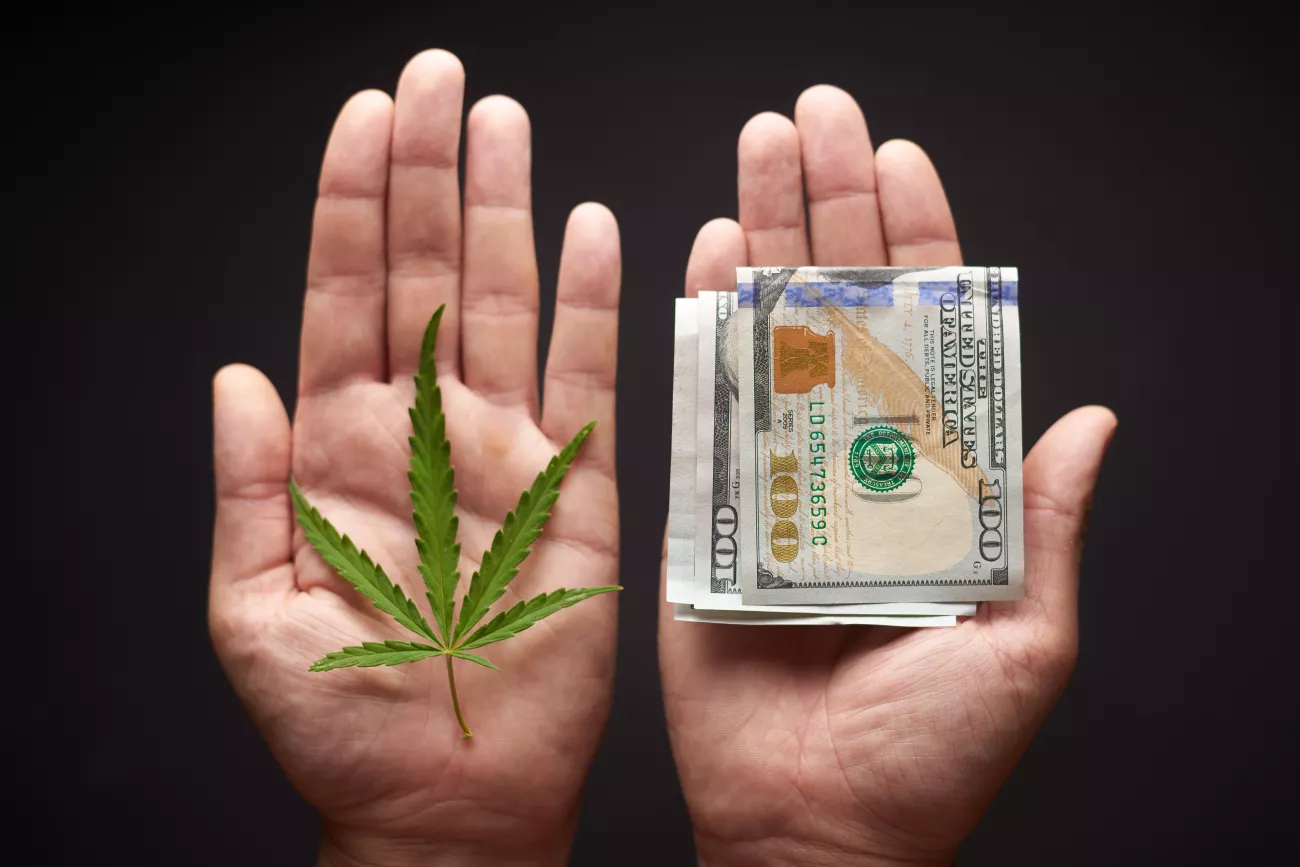 Will CBD Be Bigger Than Marijuana?
For the past decade-plus, the business world has been beaming about cannabis, one of the fastest-growing consumer market in the world. But it's also the most highly regulated. Yes, it will grow mountainous, but you're unlikely to be able to walk into Walmart or 7-Eleven any time shortly. On the other hand, CBD, once it's given the all-clear by the FDA, is likely to find its way into everything from foot cream to shampoo. And toothpaste and pimple cream and sleep aids and pain killers and on and on and on. That's almost scary.
So will CBD be bigger than marijuana? Just follow the money. Some of the biggest players in the global cannabis market are making big moves to invest in CBD. To give you some idea of the explosion that's just now taking place, here is just a small fraction of the very most recent developments in the CBD market:
Tilray Inc. recently signed a $100 million deal with Authentic Brands (Juicy Couture, Nine West, Jones New York, etc.) to develop and distribute CBD products.
More recently, Tilray announced the purchase of hemp foods leader Manitoba Harvest for $318 million with plans to diversify into the cultivation of CBD-rich hemp.
Martha Stuart was recently signed by mega grower Canopy Growth to put her name behind a line of CBD-infused health and beauty products.
Previous to that, Canopy Growth announced an investment of $100 million to $150 million to produce hemp in the U.S. with plans to increase that amount to $500 million.
SOL Global Investments Corp. announced a $30.6 million investment in Blühen Botanicals, a Tennessee-based hemp CBD company.
Stocks of beverage companies are seeing huge gains after bottlers announce they will be launching CBD-infused beverages. Coca Cola and Pepsi are rumored to be seriously looking at the CBD beverage market.
CBD Regulatory Hurdles Expected To Fall
There are still some roadblocks that need to be cleared. Particularly, the FDA has not declared yet that CBD is safe for human consumption, although this is in the works.
Although it may take months or even years to fully clear the path of stumbling blocks, with the immense amount of money at stake, industry experts are optimistic that the FDA will eventually cave in and give CBD the all-clear as a food additive.
Sometime after that, it's expected that there will be an avalanche of clinical evidence of CBD's safety and efficacy, and the FDA will be compelled to allow the marketing of CBD as a health supplement.
Once those two pieces of the puzzle fall into place, we're likely to see some of the world's largest health foods, life sciences, and cosmetics conglomerates throwing some big hats into the ring. And that's in addition to pharma interests such as GW Pharmaceuticals, makers of Epidiolex, Insys Pharmaceuticals, Cara Therapeutics, Celgene, Zynerba, and many others with cannabinoid-based drugs currently under development.
CBD Is Going Nuclear
The chain reaction has already begun, and the explosion of interest in CBD products among consumers seems to be unstoppable. A critical mass will be reached when the FDA gives the all-clear to add CBD to food products. But that's just the trigger to a much bigger bang that will occur when CBD is declared to be a valid health supplement. When that happens, CBD-rich oils, and possibly pure CBD are highly likely to become as common an additive in health supplements like vitamin C, vitamin B, and vitamin D.