Stock up on your favorite CBD products and earn rewards while you shop with the Diamond Rewards program! Whether shopping for CBD oils, CBD creams, or CBD for pets, you can now rack up rewards and exchange them for exciting perks.
The best part? Joining the CBD rewards program is simple and free! You can start stocking up and earning points on your favorite CBD brands today.
How Do I Join?
To join the Diamond Rewards program, simply log into your Diamond CBD account, click on Rewards Program located on the left-hand panel of your accounts page, and click Join Rewards Program. That's it! In under 5 minutes, you'll have your brand new Rewards Program account activate it, and it'll be loaded with 100 welcome points just for joining.
How Can I Earn Points?
Now, you're ready to start earning points with every CBD purchase you make on DiamondCBD.com. But that's not all. You'll also earn perks and rewards for non-purchase related activities like these:
Leave a review on a product you've purchased to earn 250 points.

Refer a friend and you'll each receive $20 off an order!

Celebrate your birthday with 500 points.
For more ways to earn, simply log into your account and click on the Earn Points tab to view and take advantage of our current opportunities. In addition, make sure to check back often, as we're adding great new ways for you to earn points all the time!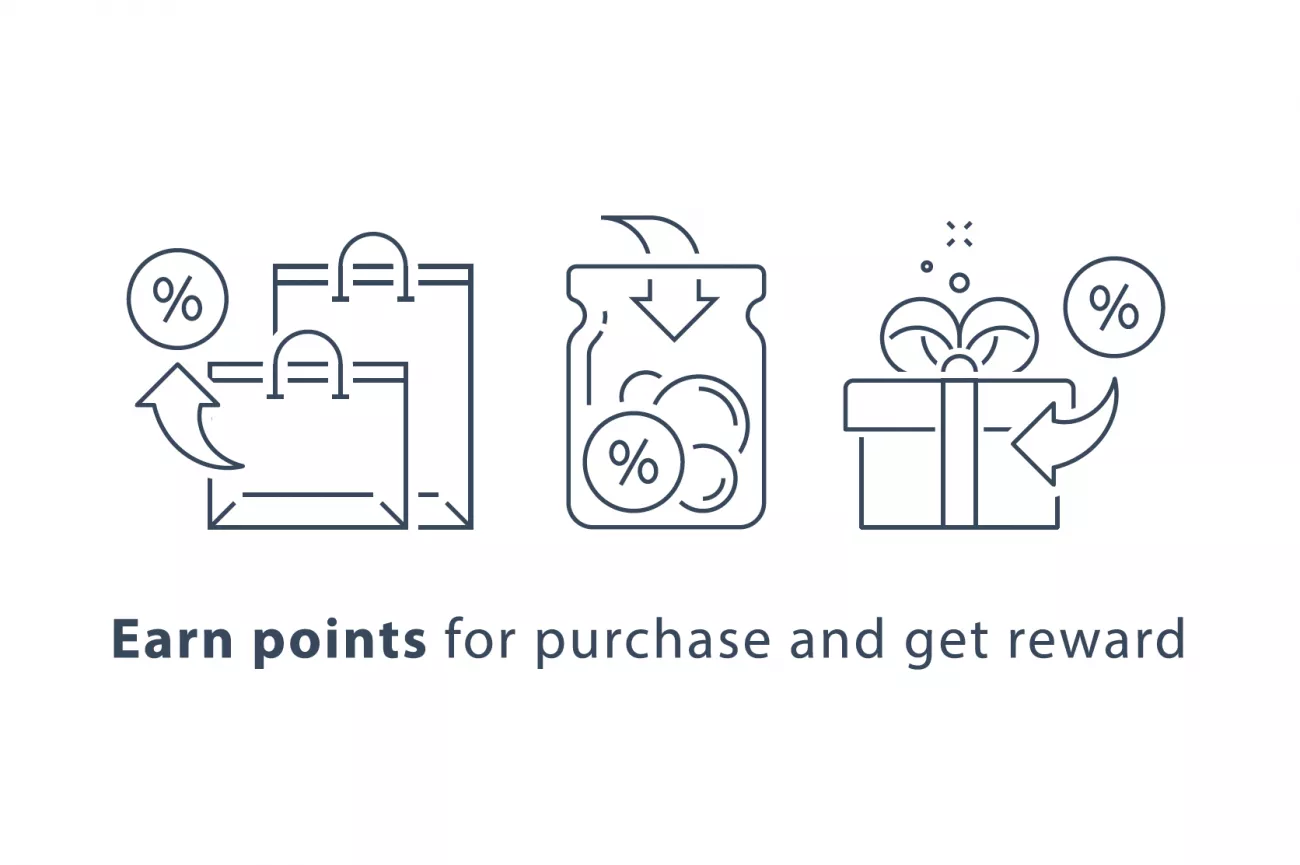 How Can I Redeem My Points?
Redeeming your points is just as easy as earning them! Simply visit the Get Rewards tab to view all of our great reward options and click the Redeem button to redeem your reward.
Now, deciding what to redeem them for is not as easy. With great options like Gift Cards or free products like our CBD Pet Treats, CBD Gummies, CBD Oils, and more, choosing your favorite prize might just be the hardest part!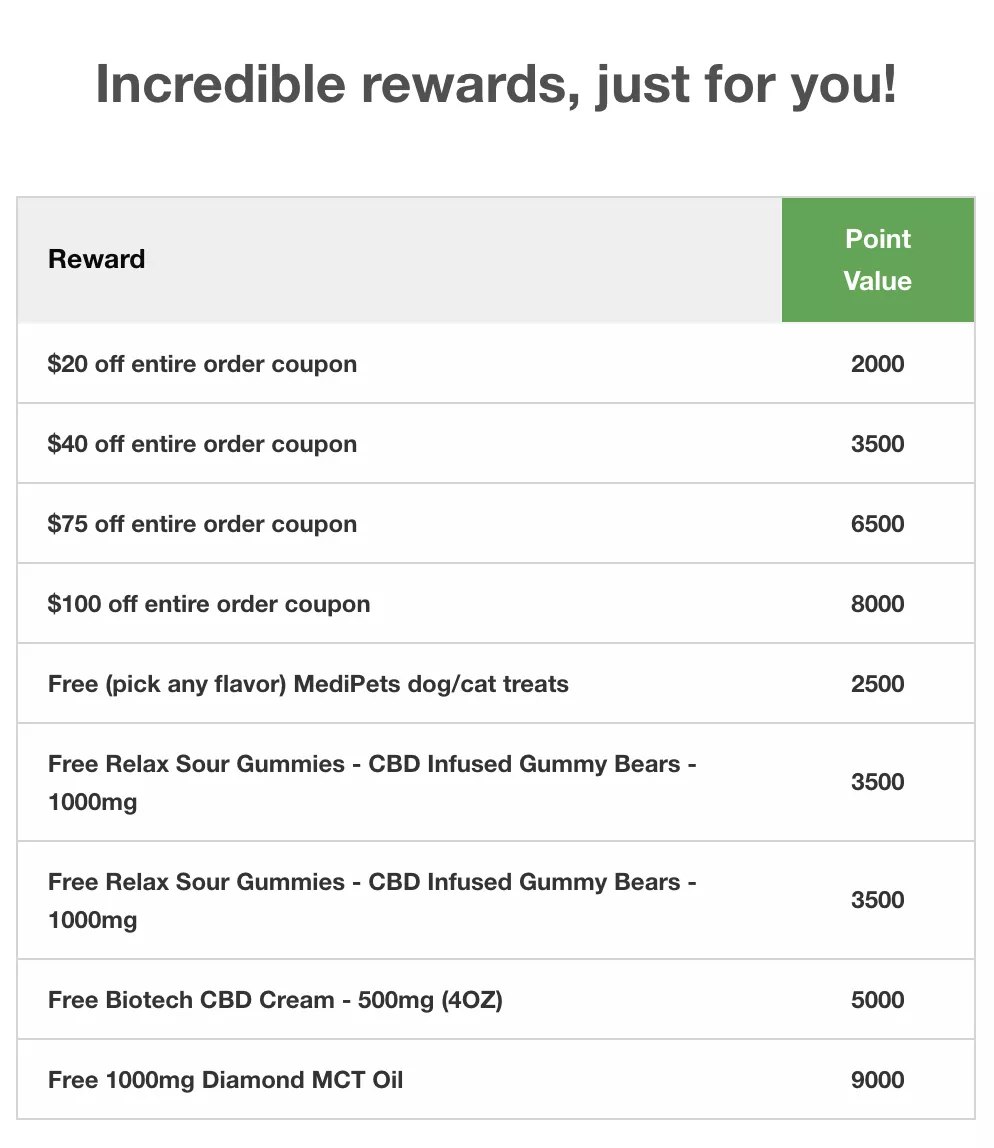 How Do I Level Up My Diamond Membership?
With the Diamond Rewards Program, the more you earn, the more you save! Three different membership tiers let you stack on the savings so you can earn 10 points, 15 points, or even 20 points for every dollar spent. Once you've made it into a membership tier, you can continue earning points at that level all year long.
Membership levels are calculated on a calendar-year basis. So on January 1, your membership will be recalculated to the status of the current points in your account. For example, if on January 1 you have 12k points in your account, your membership will be Gold adjusted to Gold level. That being said, please note that points expire after a year of inactivity. This means that if you have not earned or redeemed any points within one rolling year, your points will expire. So be sure to keep your account active to keep the savings coming!
Ready to start saving on your favorite CBD brands and products? Join the Diamond Rewards Program today to get the most out of your CBD purchases.
Already a member? Start earning today!